Pictures of Robert Pattinson, David Beckham, Glee Cast, Vampire Diaries at 2010 Teen Choice Awards 2010-08-08 23:25:37
Robert, Vampires, Sandra, Katy, and Glee Make It a Memorable Teen Choice Awards!
Blood suckers big screen and small reigned supreme at last night's Teen Choice Awards in LA! After the girls hit the red carpet in short dresses and guys looked handsome in their casual cool looks, the show kicked off with a bang. Robert Pattinson was as usual the main event and he sat amid his Twilight costars, though unlike last year Kristen Stewart wasn't right by Rob's side since she's off filming On The Road. The cast of The Vampire Diaries are clearly already fan favorites, while Gossip Girl is a teen choice champ year after year. Zac Efron, Channing Tatum, and David Beckham also graced the stage to give acceptance speeches and crack a few jokes with the themed beverages on the podium. Those three hot guys have something else in common, too, since they're all competing in our shirtless bracket. Katy Perry and the guys of Glee played hosts for the evening and both were rewarded with the coveted surfboards throughout the night — check out the full list of winners on Buzz.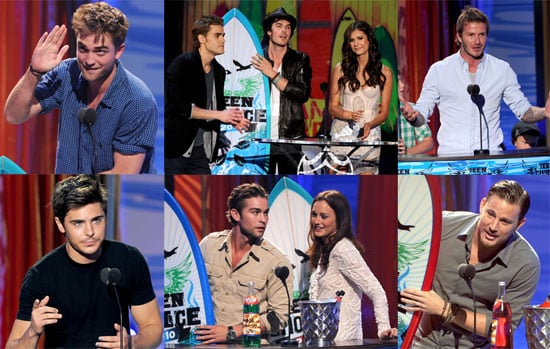 Sandra Bullock took home the honors for her work in both The Blind Side and The Proposal, the latter of which she celebrated by busting a move in leather with Betty White. Katy was deemed Prom Queen to Chris Colfer's king, which was just one of the many comedic moments throughout the show. Justin Long professed his love for Justin Bieber, much to his co-presenter Kristen Bell's chagrin. Newlyweds Megan Fox and Brian Austin Green couldn't keep their hands off each other and she got a sweet compliment from fellow attendee Kim Kardashian who told Miss Fox she's the most beautiful woman alive. We'll be able to see it all when the Teen Choice Awards air tonight and for now, be sure to vote on all of Fab and Bella's polls. Stay tuned for our red carpet and press room video plus tons more pictures from the fun evening!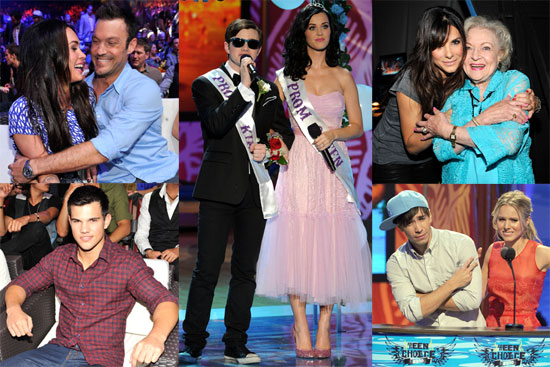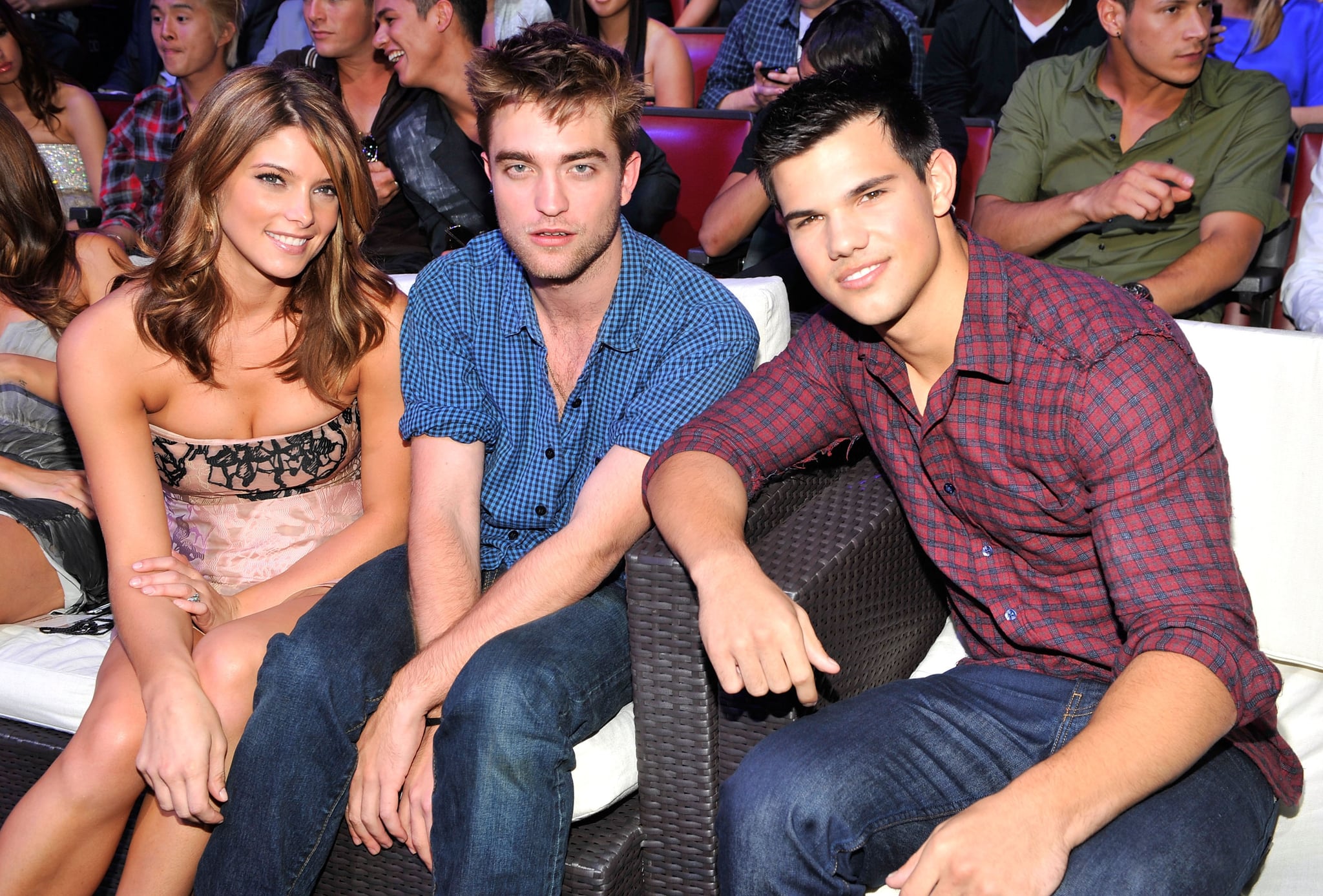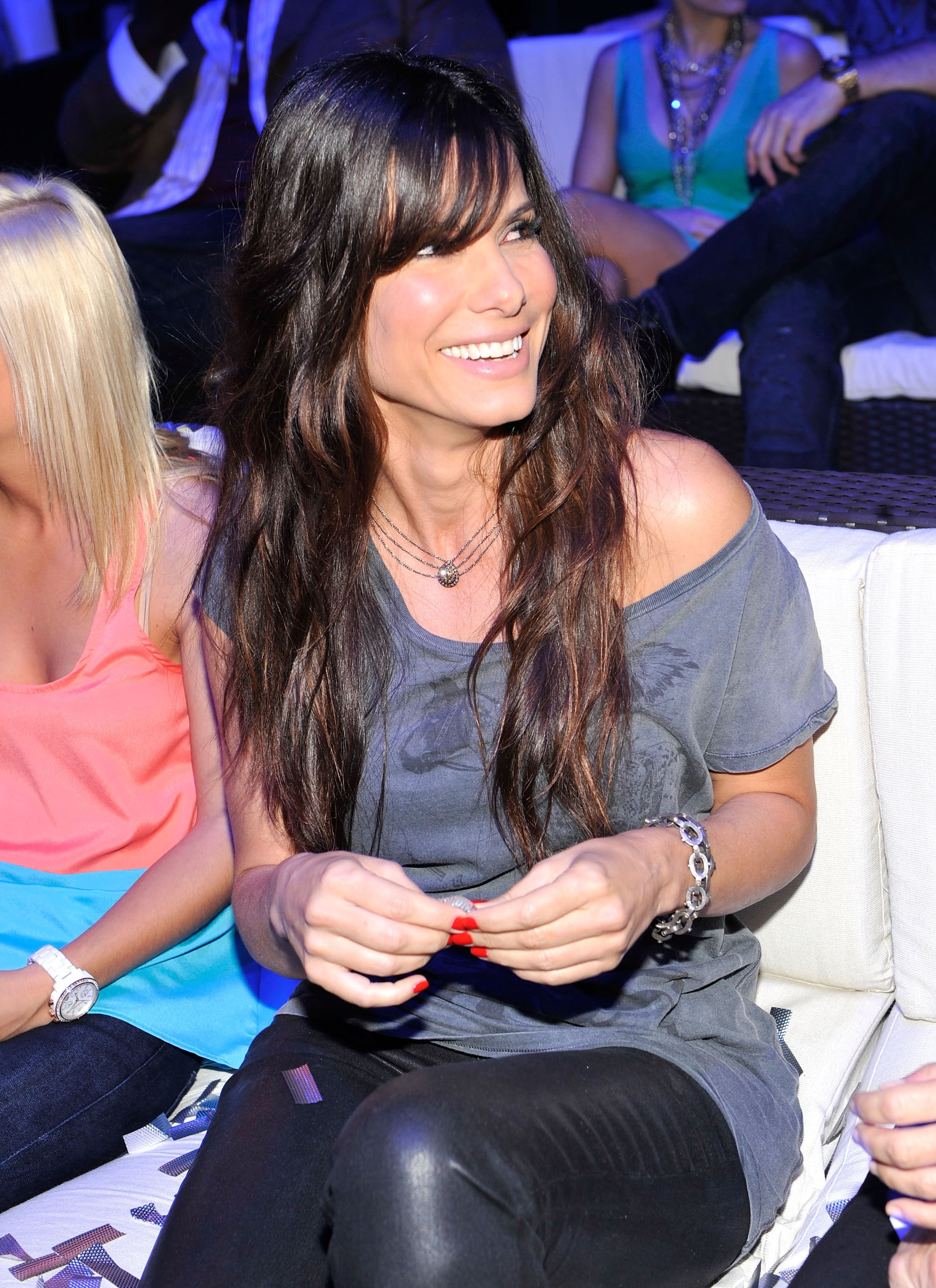 To see more photos of Rob, Chace, Katy, and more, just read more.