Pictures of Robert Pattinson Filming Water For Elephants With Ava And Deacon Phillippe
Robert Joins Reese, Ava, and Deacon on Set as Breaking Dawn Is Officially Split Into Two Films!
Robert Pattinson had Reese Witherspoon's company yesterday on the Ventura set of Water for Elephants. Her children, Ava and Deacon, even came along to check out the action, and they were spotted getting a tour of the premises from an aid. Reese and Rob have worked side by side previously, though lately he's been filming solo. They both enjoyed a break last weekend, when she joined ex-husband Ryan Phillippe to see Ava's horse riding competition. Rob, meanwhile, hit Sunday's MTV Movie Awards and was able to kiss and share sweet moments with his Twilight leading lady, Kristen Stewart. Robert and Kristen can look forward to spending lots more time together — it was just announced that Breaking Dawn will officially be two movies, with Bill Condon directing both.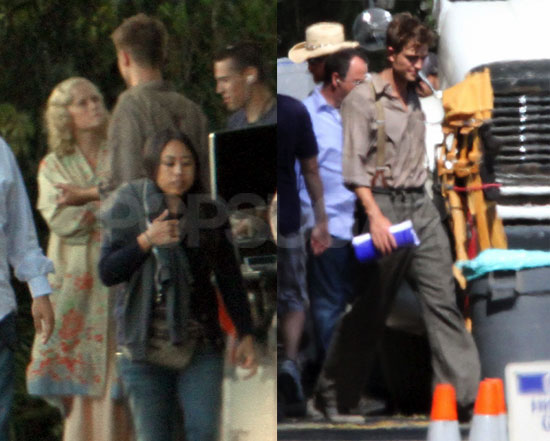 To see more from the set, just read more.