Pictures of Robert Pattinson and Kristen Stewart at LAX 2010-08-17 20:22:23
Photos: Robert and Kristen Wrap Up Their Canadian PDA and Return to LAX!
Robert Pattinson and Kristen Stewart weren't shy about being photographed together when they arrived at LAX this afternoon. The pair headed back to California after a stint in Canada, where Rob was spotted getting cozy with Kristen on the set of On the Road. Kristen was busy shooting while he was there, but he kept himself occupied by finding new lunch buddies. Rob and Kristen also fit in some PDA near their hotel, and you were happy to see even more photographic evidence that the actors might be a couple.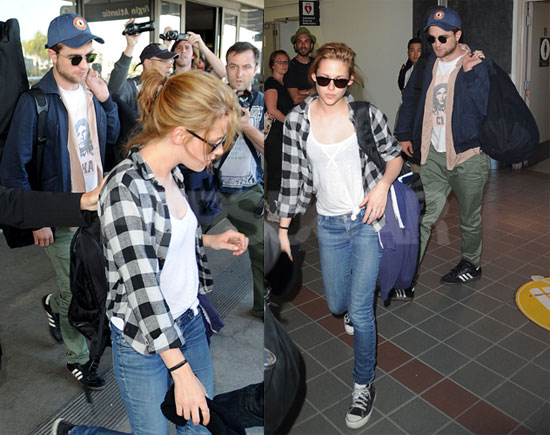 To see more Rob and Kristen, just read more.