Pictures of Robert Pattinson and Kristen Stewart Leaving a Sam Bradley Show in LA
Robert and Kristen Head Home Together After a Show in LA!
Robert Pattinson and Kristen Stewart stepped out in LA last night to see Sam Bradley play at the Hotel Cafe. The pair were also side by side on Monday, when they surprised fans with an appearance before a screening of Eclipse. After their relationship was outed by a Twilight producer and even director David Slade, it seems like Robert and Kristen might be getting more comfortable being in public together. He'll still have to spend time away from Kristen, though, as filming for Water for Elephants continues — he was busy before the long Fourth of July weekend shooting with costar Reese Witherspoon. Kristen herself will be back on set soon, putting her new hair to work in front of the cameras for On the Road.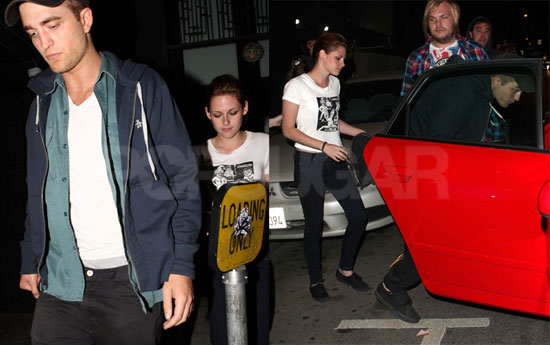 To see more Rob and Kristen, just read more.