Pictures of Robert Pattinson, Kristen Stewart, Taylor Lautner, and More From the LA Afterparty of Eclipse 2010-06-25 06:30:00
Rob and Kristen Cuddle Up at the Eclipse Afterparty, and Taylor Introduces His Abduction Costar!
Last night's LA premiere of Eclipse brought out all the film's stars on the red carpet. Robert Pattinson, Kristen Stewart, and Taylor Lautner were among those who brought the biggest screams from long-waiting fans, and Kristen said her favorite part of the night was being surrounded by so much love. The gang moved on after the screening to the afterparty, with Kristen ditching her one-shouldered Elie Saab dress for her standard jeans and sneakers. Robert stayed in his maroon Gucci suit, as he and Kristen stuck together and seemed comfortable posing side by side. Nikki Reed made the rounds, and Taylor Lautner caught up with his Abduction costar Lily Collins. It was an evening all about Twilight, and stay tuned for more exclusive video to come from the exciting event!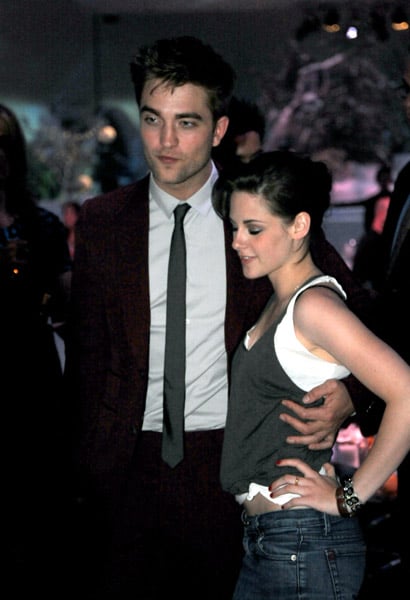 To see more from the party, just
.