Pictures of Robert Pattinson and Kristen Stewart Together in LA After Dinner
Fresh-Faced Robert Pattinson Does Date Night With Kristen Stewart!
Robert Pattinson and Kristen Stewart made an appearance together last night as they left LA's Ago restaurant. She sported a Superdry Scrambler Leather Jacket to go with her skinny jeans and Keds. He is back in California and ready for dates with Kristen after arriving there last week with a face full of scruff. Rob's cleaned up now and has returned to his clean-shaven style, as both he and Kristen prep to start shooting Breaking Dawn in a few weeks. Spending yesterday side by side was just the latest of Robert and Kristen's reunion outings, since they were also spotted getting romantic over the weekend at Soho House. The hotspot was their post-dinner stop last night as well and she was spotted sitting on his lap during a rare PDA moment. There's sure to be lots more couple time to come for the duo, who'll soon also share long hours with their various Twilight costars on set.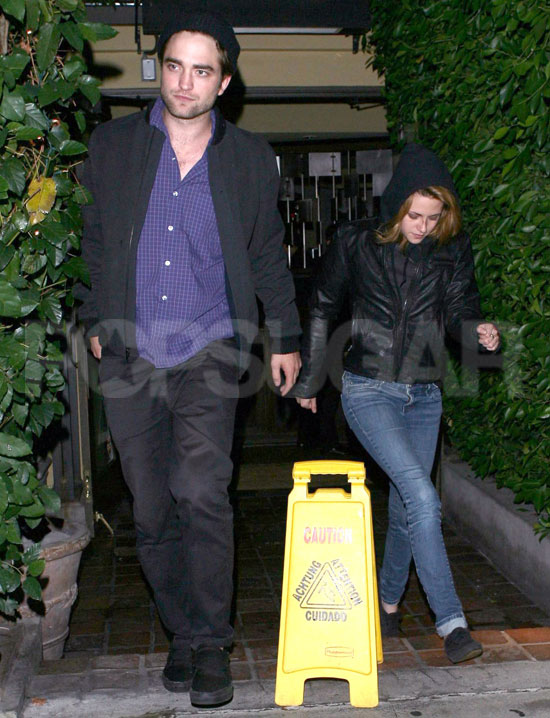 To see more of Robert and Kristen including video, just read more.