Pictures of Robert Pattinson With a Puppy on the Set of Water For Elephants
Robert Pattinson Upstaged by a Puppy on the Water For Elephants Set!
Robert Pattinson was back in costume to work on Water for Elephants yesterday outside LA. He spent the afternoon on set after big Monday and Tuesday nights out with Kristen Stewart — they surprised fans and had dinner the first evening and were spotted leaving their friend Sam Bradley's show together the next! Robert has been busy logging time in front of the camera with Reese Witherspoon, but he had a new companion for yesterday's shoot. Instead of sharing a scene with his elephant costar, Rob acted alongside an adorable puppy. He kept the dog safe in his hot arms during an intense-looking running scene as they filmed one of the story's climactic scenes.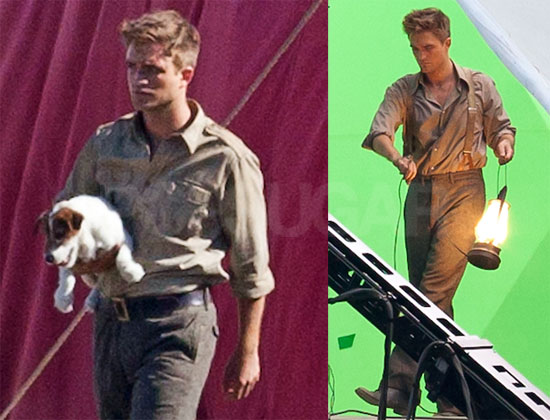 To see more adorable photos of Rob on set with a puppy, just read more.