Pictures of Robert Pattinson and Reese Witherspoon Kissing on the Set of Water For Elephants
Robert Pattinson and Reese Witherspoon Share a Romantic Late Night Shoot!
Robert Pattinson and Reese Witherspoon were together on the LA set of Water for Elephants on Friday. Both actors were spotted at work solo earlier in the afternoon — Reese was decked out in her glam red dress, while Rob made sure to stay caffeinated before the late night shoot. Robert and Reese also shot side-by-side when production of their film was out in Ventura, CA just a few weeks ago. Their latest stint in front of the cameras appeared to take a turn for the romantic, however, with Robert and Reese leaning in for a kiss! The adventures of Robert and Reese's characters unfold in the book on which their movie is based — make sure to follow Buzz's Summer reading group as they make their way through the publication.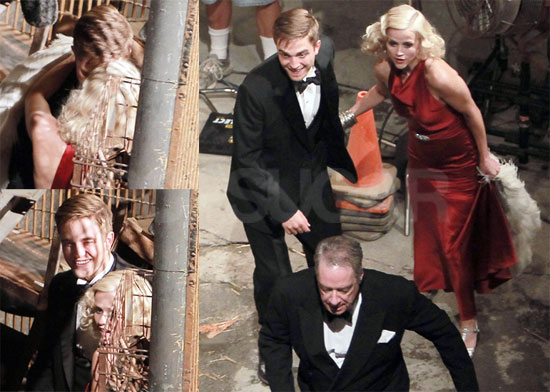 To see more photos of Reese and Rob kissing on the set, just read more.