Pictures of Robert Pattinson On a Train Filming Water for Elephants
New Pics: Robert Pattinson Flashes That Smile During Circus Life!
Robert Pattinson took a seat in a train car on the set of Water for Elephants in Fillmore, CA yesterday. He flashed his eye-catching pearly whites which stood out against his rugged, dirty wardrobe that we are already loving. Later in the afternon, he was joined by Reese Witherspoon and his other famous costar Tai the elephant. While Robert is getting to work on his new project in his super cute haircut, the Eclipse promotional push is going strong. We have one month to go until the June 30 release and we're getting excited with soundtrack music videos, new posters and of course sweet interviews like Rob's stop by Ellen this week. Robert is also going strong in the PopSugar 100 finals against Sandra Bullock — click here to cast your vote!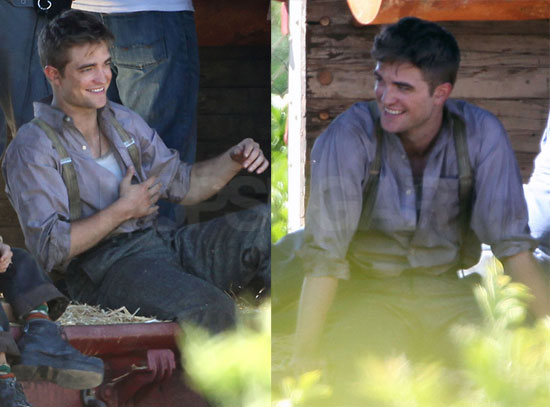 To see more of Rob on set just
.