Pictures of Robert Pattinson, Uma Thurman, And Christina Ricci Filming Bel Ami in Budapest
Robert Pattinson's Surrounded by Ladies on Set in Budapest!
Robert Pattinson was decked out yesterday in Budapest for another afternoon in front of the camera to work on Bel Ami. His costar Uma Thurman was there again following their filming together earlier this week, and the duo also welcomed Christina Ricci to the set. Rob's finishing up on the movie in Hungary after production moved there from England. They're not quite done yet, but speculation's already starting as to what role Rob will tackle next. Courtney Love was rumored to want him to play Kurt Cobain in a bio-pic, but you guys didn't think that was a particularly good idea, and it's apparently untrue anyway.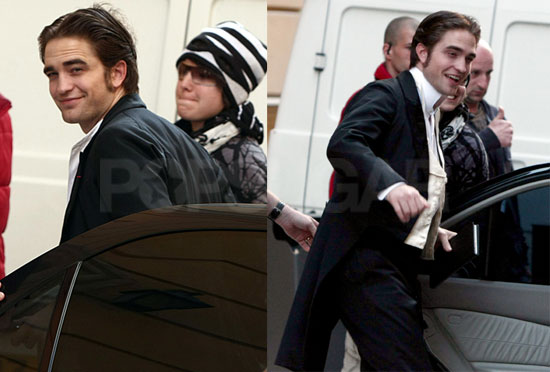 To see more Rob, just read more.