Pictures of Ryan Gosling Leaving a Traveler's Immunization Center
Ryan Gosling Looks Good, Wherever He's Going!
Ryan Gosling slipped into his leather jacket yesterday on his way out of a traveler's immunization center in LA. He is apparently gearing up for a trip abroad, perhaps to celebrate his 30th birthday this Friday! He's been in CA working on Drive with his friend and costar Carey Mulligan, though he took a break over the weekend to attend a screening of his Blue Valentine. On the red carpet he spoke about the film's NC-17 rating, saying, "It feels a bit arbitrary to me, as far as the rationale given and ratings other things get . . . It's difficult because it limits us. [There are] so many theaters we can't play in and so many people that can't see the film." Another of his new movies, All Good things, received a more reasonable R, though the scene showing Ryan and Kirsten Dunst as newlyweds is plenty spooky.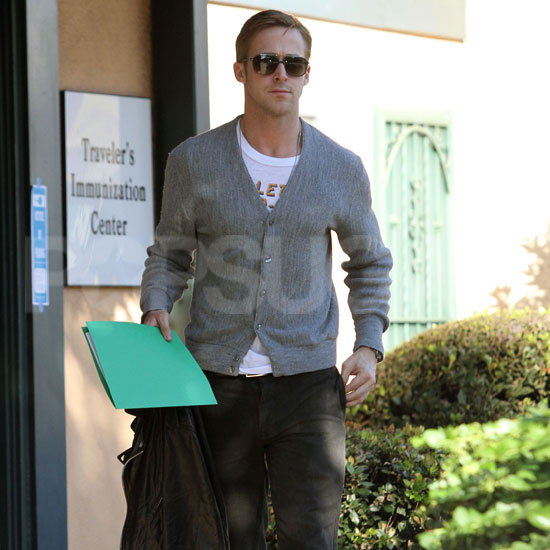 To see more Ryan, just read more.