Pictures of Ryan Reynolds, Josh Hartnett, Freida Pinto, and Matt Damon at the 2010 Toronto Film Festival
Matt, Josh, and Ryan Bring Their Good Looks North of the Border For the Toronto Film Festival
It was a good weekend of manjoyment in Canada, with a handful of Hollywood's hottest touching down to promote movie projects at the Toronto Film Festival. Josh Hartnett had a busy Saturday at the premiere of his Bunraku before moving on with his cast to the afterparty. Scott Speedman looked good in his denim shirt with his costars like Minnie Driver at a press conference for Barney's Version. Matt Damon, meanwhile, kept the good times going at a screening of Hereafter with Bryce Dallas Howard and their director, Clint Eastwood. Freida Pinto and Dev Patel upped the festival's cute factor by making an adorable and PDA-filled cameo supporting her new Woody Allen project, You Will Meet a Tall Dark Stranger.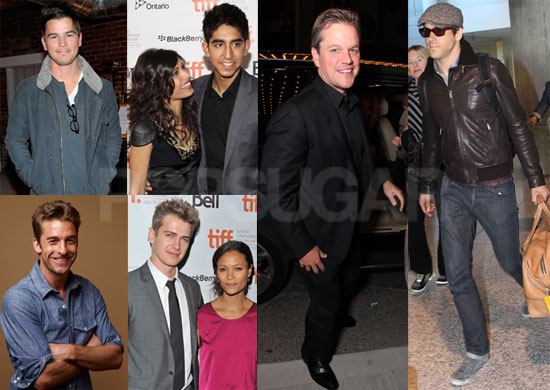 Hayden Christensen and Thandie Newton stuck together for their red carpet debut of Vanishing on 7th Street. Ryan Reynolds arrived late in the afternoon to prep for his upcoming press duties on behalf of Buried. The cinema event is in full swing following a star-studded few days, in which the highlight was Ben Affleck and Jennifer Garner's appearance to show off his The Town — stay tuned for lots more news and photos as TIFF continues!
To see more from the festival, just read more.
Images include: Matt Damon, Josh Hartnett, Clint Eastwood, Minnie Driver, Ryan Reynolds, Scott Speedman, Bryce Dallas Howard, Josh Brolin, Freida Pinto, Dev Patel, Hayden Christensen, Thandie Newton