Pictures of Ryan Seacrest Wining and Dining Julianne Hough in Mexico
Ryan Seacrest Takes Julianne Hough on a Romantic Mexican Getaway!
Ryan Seacrest and Julianne Hough touched down at LAX and hugged goodbye yesterday after spending the long weekend in Cabo. The pair shared a private beachside dinner at dusk on Saturday, marking the end of their romantic Summer with a South-of-the-border vacation. Ryan also whisked Julianne away to Italy in July, just a month after the duo went public with their relationship. Since then, the busy media mogul has devoted much of his rare downtime to his new love. Not only has he traveled with Julianne, but they've also been content to hang out closer to home, doing everyday couple activities like shopping together.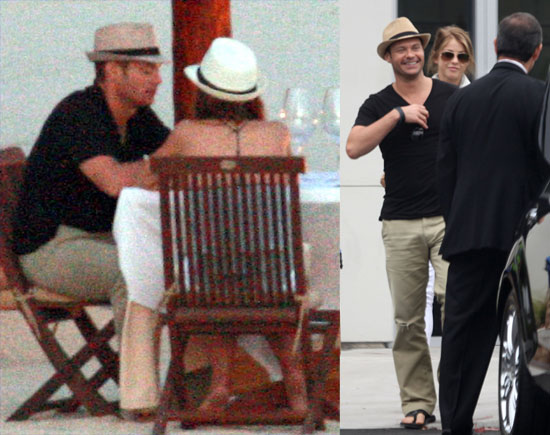 To see more pictures of Ryan and Julianne, just read more.