Pictures of Sarah Jessica Parker and Gwen Stefani at 2011 Spring New York Fashion Week
Sarah Jessica Parker and Gwen Stefani Wrap Up Another Successful New York Fashion Week
New York Fashion Week wrapped up last night, but not before a handful of stars were able to head out for a last couple of shows. Sarah Jessica Parker was decked out in Oscar de la Renta to see his new presentation, and she managed to score a seat right in between the editors of Vogue. Rachel Zoe brought along her husband, Rodger Berman — check out the stylist's latest thoughts on the shape she's loving for Fall. Gwen Stefani was the last to present at Lincoln Center, and even her guys from No Doubt came out to see her L.A.M.B. collection. Gavin Rossdale was spotted at the tents earlier in the day with their sons, Kingston and Zuma, but it was only their oldest who was right by the runway to see Gwen's bright prints.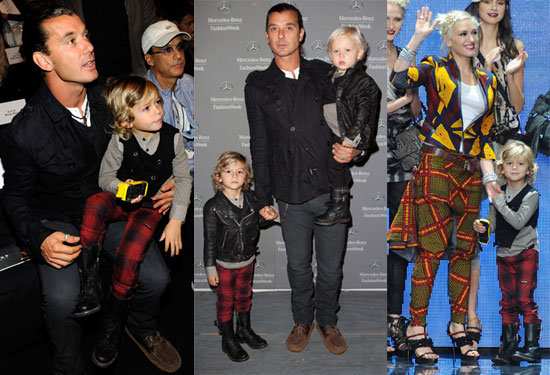 Gavin told us over the weekend that he was excited to see Gwen's creations, and Kingston already has front-row experience after turning out for Edun on Saturday. Kingston was adorably perched right on Gavin's lap for the show, and both Rossdales went to town on some gum and bopped their heads to her upbeat soundtrack. Gwen came out to wave to fans, and Kingston even hopped off Gavin to join his mom for the photo op. Next up was the afterparty, where Kanye West offered his congratulations to Gwen. It was a whirlwind week of stylish times in the Big Apple, but now the action's moved over to London. Stay turned to PopSugar UK and FabSugar UK for updates from across the pond!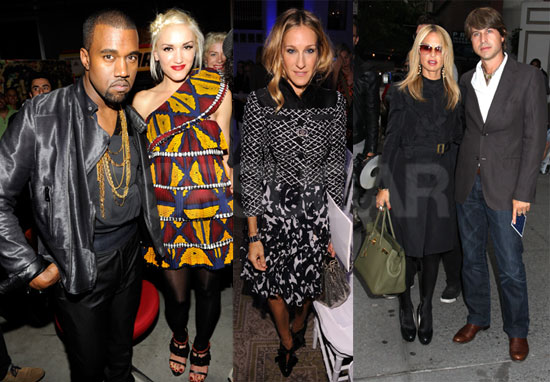 To see more from NYFW, just
.