Pictures of Sarah Michelle Gellar With Daughter Charlotte Prinze
Pics: Sarah Michelle Gellar Shows Baby Charlotte the City!
Sarah Michelle Gellar spent yesterday afternoon out in LA with her daughter Charlotte. SMG's mom came along for a family lunch, making it a day for three generations of Gellar women. We've had a few glimpses of little Charlotte out with her mother since her birth last September, and she's already so much bigger than our first January sighting! Both Sarah Michelle and her husband Freddie Prinze, Jr. have been busy with Charlotte, but he's rumored to be returning to TV this Summer with a role in Psych.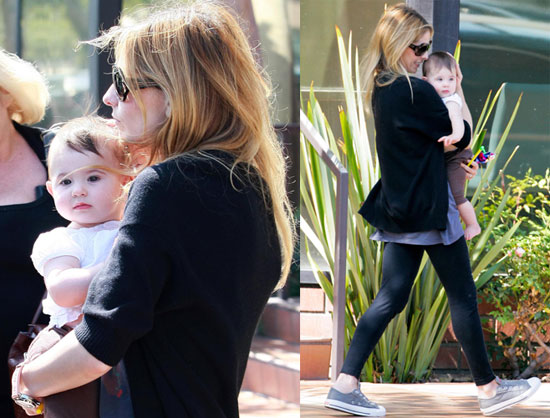 To see more SMG, just read more.