Pictures of Scarlett Johansson at a Benefit Luncheon in LA 2010-05-18 16:30:00
Scarlett Johansson Supports the Arts and Ryan Reynolds in the PopSugar 100!
Scarlett Johansson was all smiles in a lovely apricot dress earlier today supporting the arts at a benefit luncheon in NYC. She was joined by her A View From the Bridge costar Liev Schreiber, who is currently holding down the fort while Naomi Watts attends the Cannes Film Festival. Scarlett is riding high at the top of the box office with Iron Man 2 and also rolling solo as her husband, Ryan Reynolds, shows off his muscles on the set of Green Lantern in Louisiana. Ryan's running a close race in the PopSugar 100, going head to head against Sandra Bullock in the Final Four. We're coming down to the home stretch but there's still time to cast your vote for a chance to win a Chanel bag!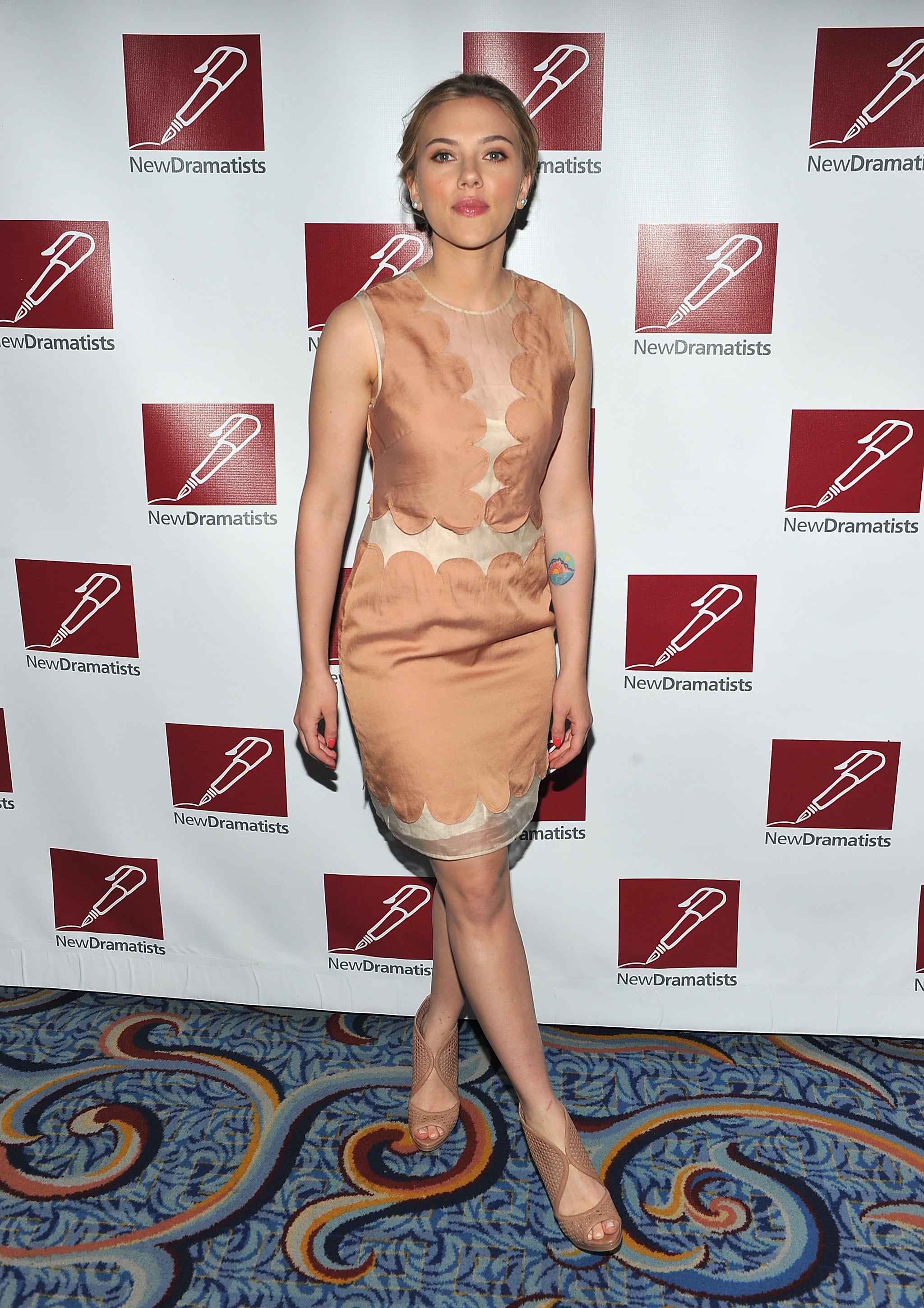 To see more photos of Scarlett in NYC just
.