Pictures of Scarlett Johansson, Gwyneth Paltrow, and Robert Downey Jr. at Iron Man 2 Photo Call 2010-04-23 15:00:00
Scarlett and Gwyneth Both Pick Gray For First Iron Man 2 Event!
The cast of Iron Man 2 stepped out in LA earlier today for a photo call ahead of this weekend's press junket and Monday's premiere, all of which was moved from London due to the volcanic ash situation. Scarlett Johansson and Gwyneth Paltrow both looked gorgeous in gray sheath dresses — just the first of many red carpets the two will be walking together. Jon Favreau, Mickey Rourke, and Robert Downey Jr. all looked dapper in their assorted suits. Gwyneth is used to being a girl in the boys club, but this time there's lots of attention on Scarlett and her skintight costumes for the film. Domestic goddess Scarlett talked about the look, saying, "I don't think I've ever worn anything like it before. I mean, it's a unitard . . . a sexy unitard." The Summer blockbuster comes out on May 7, so expect a busy two weeks of promotion from the all-star cast and lots of great fashion, especially from the two leading ladies!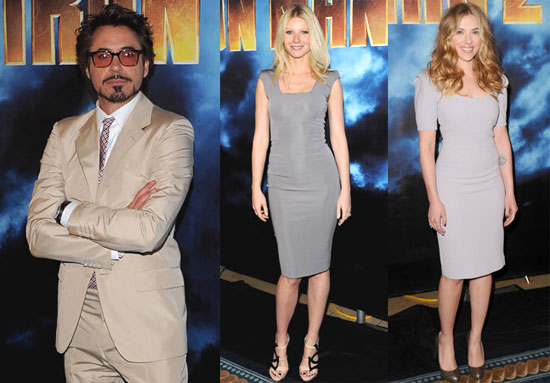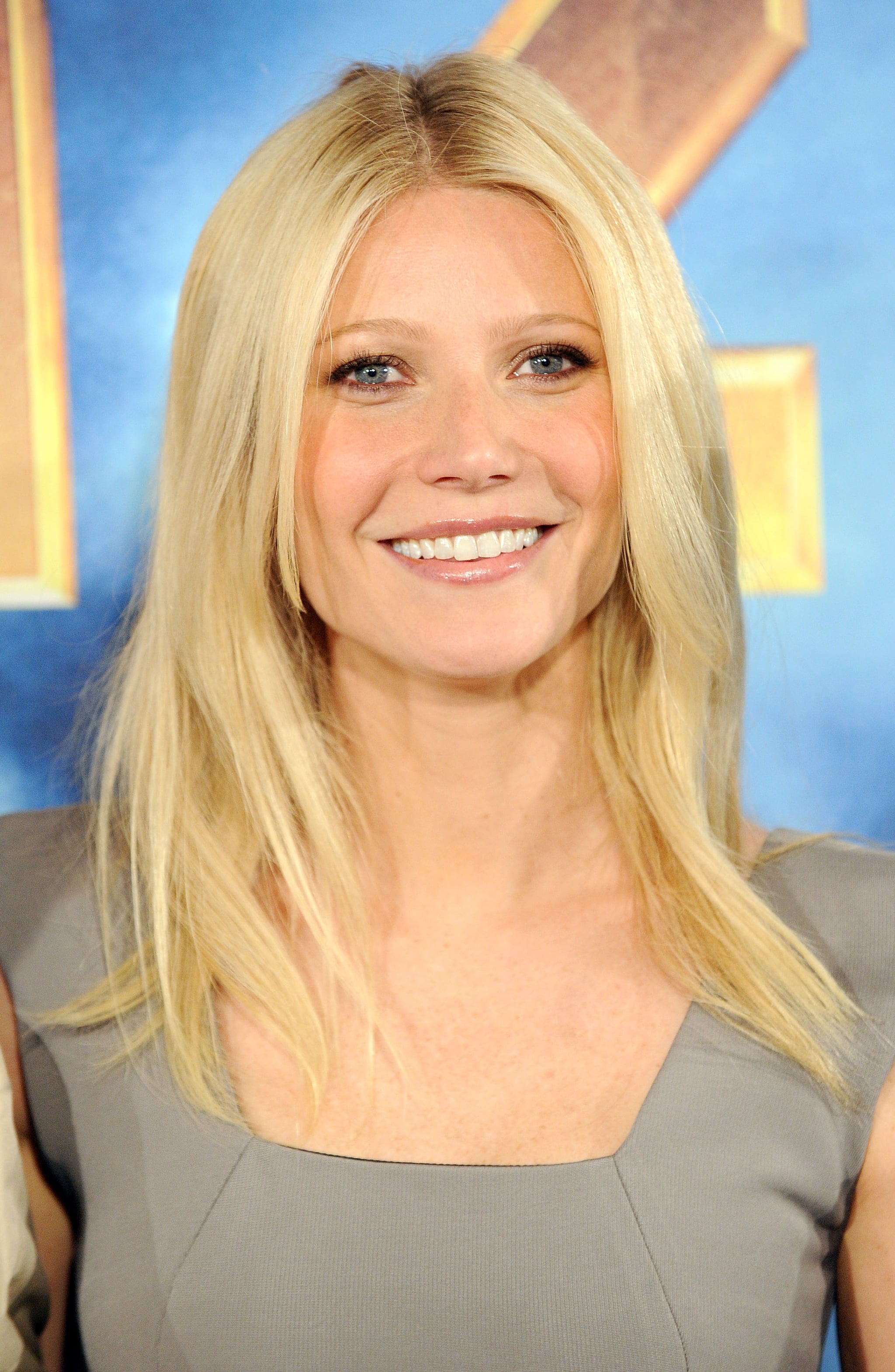 To see more from the Iron Man 2 photo call just
.