Pictures of Shia LaBeouf and Josh Duhamel on the Set of Transformers 3
Midweek Manjoyment — Shia LaBeouf and Josh Duhamel Heat Up Transformers!
Shia LaBeouf and Josh Duhamel filmed an action-packed scene on the set of Transformers 3 in Chicago yesterday. Summer shoppers looking to enjoy some retail therapy along the city's Michigan Avenue got a behind-the-scenes glimpse of Michael Bay directing Shia and Josh through fire-filled explosions and mangled cars. Josh was back in full military uniform to protect Shia's character, Sam, for the second time this week, though it's his softer side that's highlighted in his new movie Ramona and Beezus, opening Friday.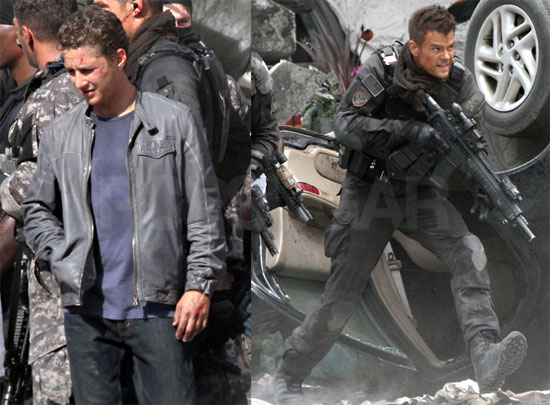 To see more photos of Josh and Shia on set, just read more.