Pictures of Shia LaBeouf and Patrick Dempsey Filming Transformers 3
Shia and Patrick Cause Chaos in Chicago For Transformers!
Shia LaBeouf and Patrick Dempsey were in Chicago on Saturday and yesterday to shoot action-packed scenes for Transformers 3. Patrick got in on the fun after Shia spent the last week or so in Illinois working with Rosie Huntington-Whiteley and getting tough with Josh Duhamel. Both Patrick and Rosie are new additions to the blockbuster series cast, and Shia's rumored to have struck up a particularly close bond with his female costar — they're currently the subject of the inevitable on set romance rumors.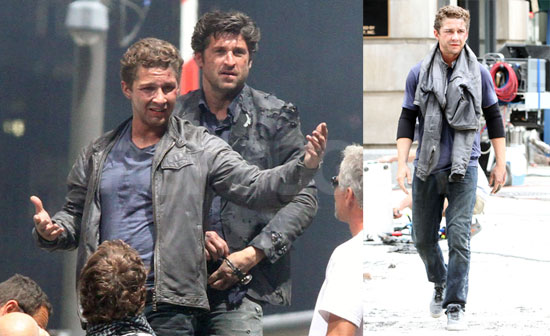 To see more Shia, just
.