Pictures of Shirtless David Beckham With Bikini Wearing Victoria Beckham Drinking and Smoking
David and Victoria Enjoy a Shirtless and Bikini-Filled Day at the Beach With Wine and Cigars!
David Beckham was shirtless with a bikini-clad Victoria yesterday to relax at a friend's house in Santa Monica. Their sons, Brooklyn and Romeo, went along for the afternoon in the sun. The boys went to play volleyball together with their dog down on the sand, leaving David and Victoria to let loose with glasses of wine and a shared cigar. David has been working on his amazing abs during his practices with the Galaxy — make sure to show his six pack some love with a vote in our Summer Shirtless Bracket! It was the latest Beckham day of fun family bonding, after they spent Thursday at the Universal City Walk and David and Victoria couldn't keep their hands off each other.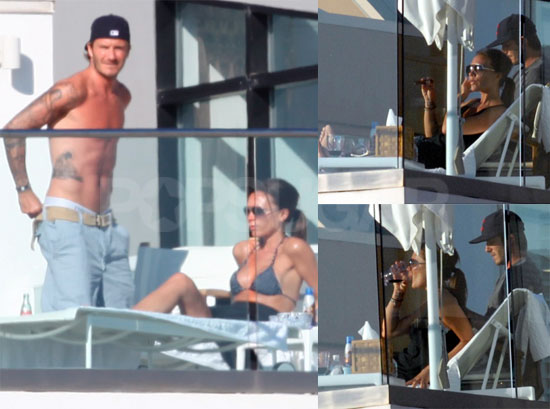 To see more of the Beckhams, just read more.