Pictures of Shirtless Guy Ritchie Vacationing With Rocco and Girlfriend Jacqui
Shirtless Guy Ritchie Vacations With Bikini-Clad Girlfriend Jacqui and Rocco!
Guy Ritchie was spotted on a yacht in Palma, Spain yesterday with his girlfriend Jacqui Ainsley and his son Rocco. She showed off her bikini body alongside the shirtless director and a few of their friends. Guy also took Rocco and Jacqui out for spins on the jet ski amid playful moments together on the boat. Guy and Jacqui have apparently been seeing each other since the Spring, but only stepped out as a couple for the first time earlier this month. Now the twosome look happy to be public with their romance and PDA. He's the latest celebrity to head out on a luxurious European vacation, joining the ranks of Summer-loving stars like his pal Jude Law and Sienna Miller in nearby Italy.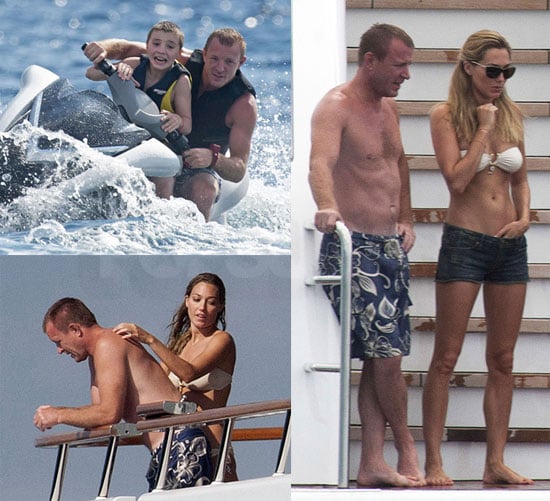 To see more of Guy, Rocco, and Jacqui, just
.