Pictures of Sienna Miller Leaving Her Flare Path Show Following a Twenty8Twelve Afternoon
Sienna Miller Celebrates Her Rave Theater Reviews!
Start Slideshow
ADVERTISEMENT ()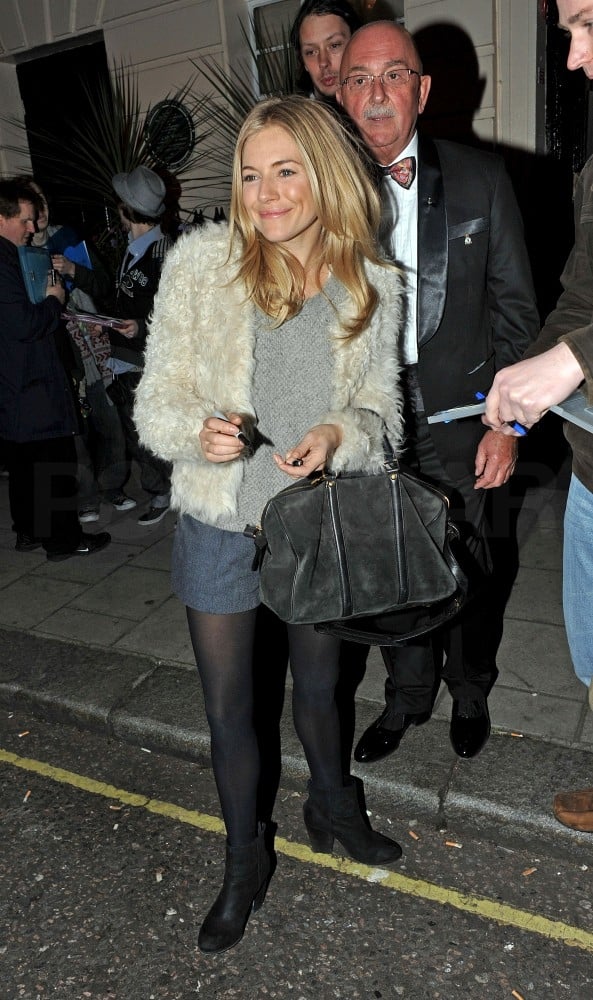 0
Sienna Miller Celebrates Her Rave Theater Reviews!
Sienna Miller hit London's Groucho Club for lunch today after flashing a smile last night on her way out of the Theater Royal, where she performed in Flare Path. Yesterday was a busy one for the actress, who kicked off her afternoon by launching her Twenty9Twelve pop-up shop at Selfridges alongside her sister Savannah. Sienna spoke about their hopes for the label, saying, "We'd love to do maybe five couture dresses a year — just to have access to those fabrics. . . [and] we'd love to open a store in New York. But frankly, we're really comfortable with where the label's got to now." Savannah, meanwhile, weighed in on their ideal client by commenting, "I think just because you have got your bus pass, doesn't mean you need to start wearing orthopedic shoes and a hair net! I like to think the Twenty8Twelve woman really understands what she wants her clothes to say about her. She uses her clothes to reflect her personality, she doesn't necessarily follow trends." The hard work and double duty between fashion and the stage has paid off for Sienna, as she's finally earned rave reviews from the city's top drama critics for her role in the show!