Pictures of Sofia Vergara Steams Up Miami in a Bikini!
Sofia Vergara Steams Up Miami in a Bikini With Her Boyfriend
Sofia Vergara kept her long Thanksgiving weekend going by clocking some bikini time in Miami yesterday with her shirtless boyfriend Nick Loeb. The Modern Family actress isn't shy about showing off her enviable figure in two-piece swimsuits, as she also soaked up some sun in Italy during the Summer. They both have plenty to be thankful for this holiday season, with Nick on the mend following his serious car accident earlier this year. Sofia was also spotted spending some quality time with her other main man, her son Manolo, and chatting up a female friend on the patio during her afternoon out in the Florida heat.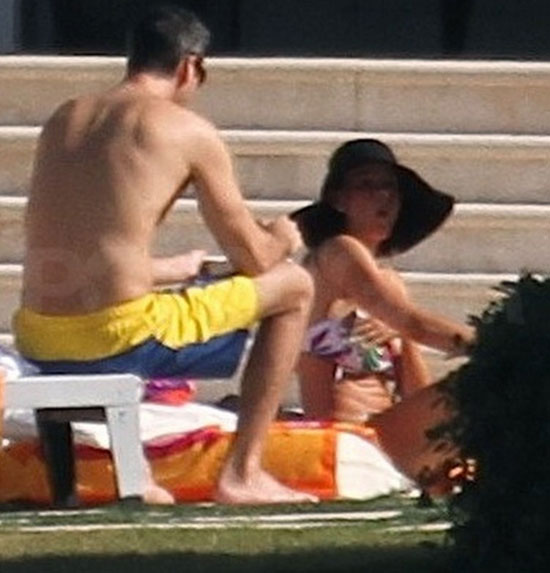 To see more pictures of Sofia's bikini getaway, just
.