Pictures of Suri Cruise Visiting Katie Holmes On Set in Brooklyn, NYC
Suri's Sweet Smile Isn't Saving Katie and Tom in the Pop 100!
Suri Cruise stepped out of her NYC apartment yesterday headed to visit mom Katie Holmes on the Son of No One set in Brooklyn. Suri was accompanied by a nanny, who takes care of the 3-year-old's very busy schedule of playdates and Broadway performances while Katie works. Suri seems to have traded her famous high heels from last year for bunny slippers and adorable flats to go with her array of girly dresses. Her fourth birthday is coming up on Sunday, but she's still a bit too young to be included in the PopSugar 100 — her parents are in the running, however, and both need help getting to the next round! Katie is currently slightly behind Michelle Williams while Tom Cruise's matchup with Ed Westwick is one of the more surprising of the first round. If you think Tom and Katie deserve to win, vote now!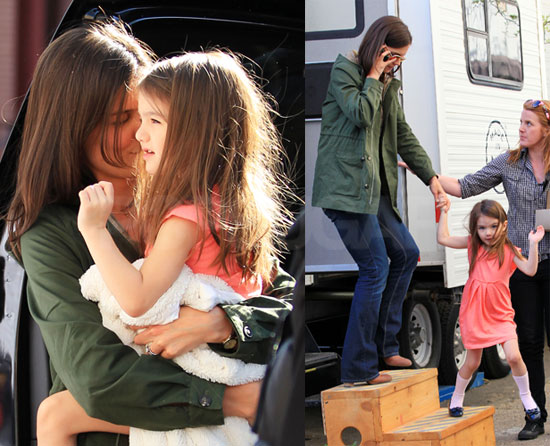 To see more of Katie and Suri, just
.