Pictures of Taylor Swift, Rihanna, Katy Perry, Backstreet Boys, New Kids at American Music Awards
Taylor, Rihanna, Katy, and NKOTBSB Make a Memorable AMAs!
The American Music Awards was jam-packed with flashy performances after a daring red carpet for the women and leather-loving guys. Rihanna opened the night sporting a bikini ensemble for her three-song medley. Her good friend Katy Perry had her own moment in the spotlight wearing a skintight red bodysuit after ripping off her skirt, while pregnant Pink put on a lively show, though the mom-to-be kept the acrobatics to a minimum. Taylor Swift's edgy arrival dress was your favorite, though she changed into an all-black skinny pants and blazer ensemble for her dramatic "Back to December/Apologize" mashup. Taylor was one of the evening's big winners, so check out the whole list here. Christina Aguilera's Burlesque was what you were most excited to see, but did "Express" live up to your expectations?
Justin Bieber shared his triumphant times with mentor Usher, and the two also both took the stage to showcase their hits. Miley Cyrus was on her own after apparently backing out of a duet with Bret Michaels. Instead she wowed in a Marchesa minidress featuring a giant bow before her 18th birthday tomorrow. Jessica Alba kicked off her Little Fockers promotional kick as a presenter with a very slick-backed do. The event ended with an exciting trip down memory lane when NKOTB and Backstreet Boys took on their greatest hits. Stay tuned for all our AMAs coverage and weigh in on your favorite parts below!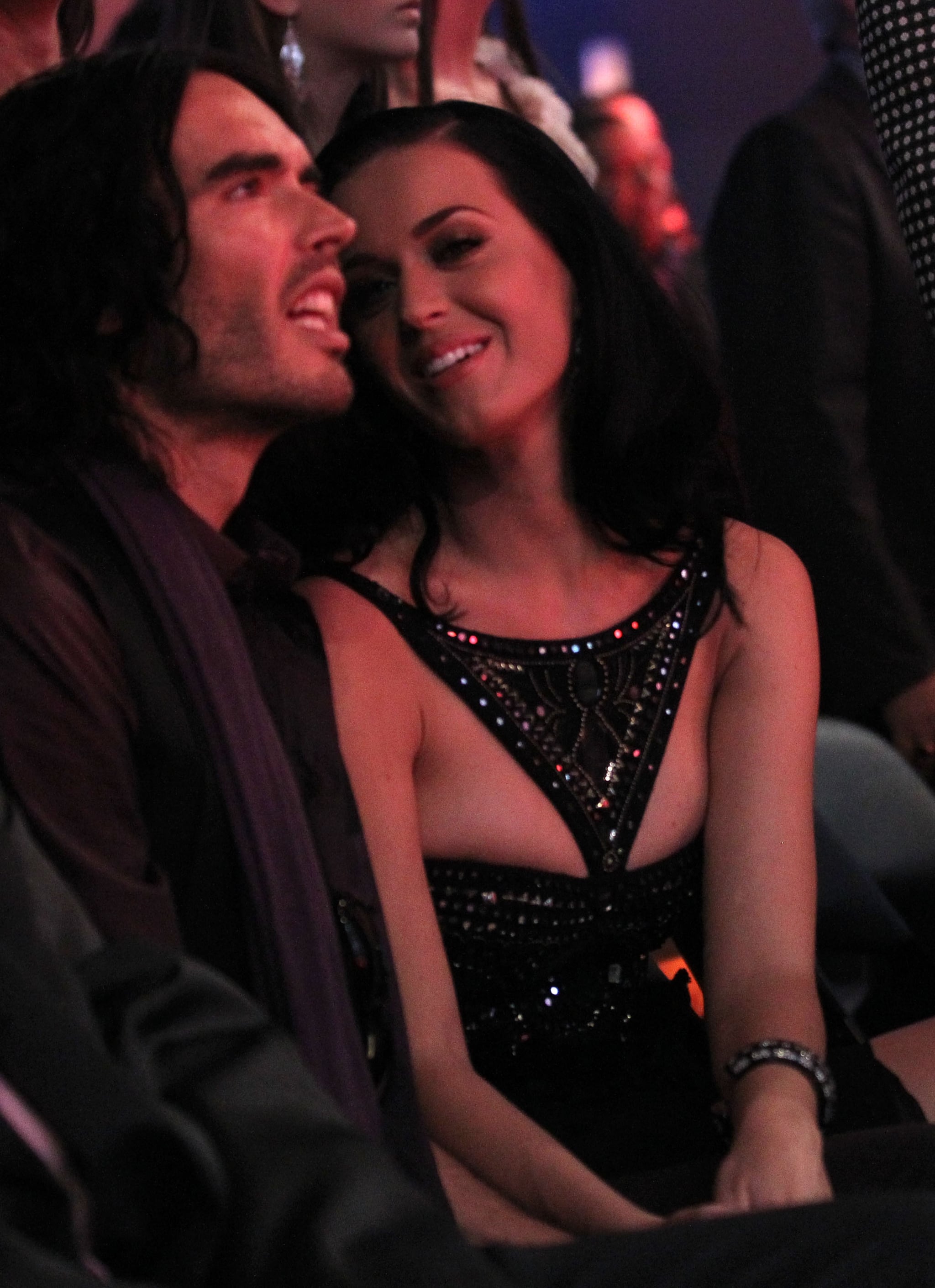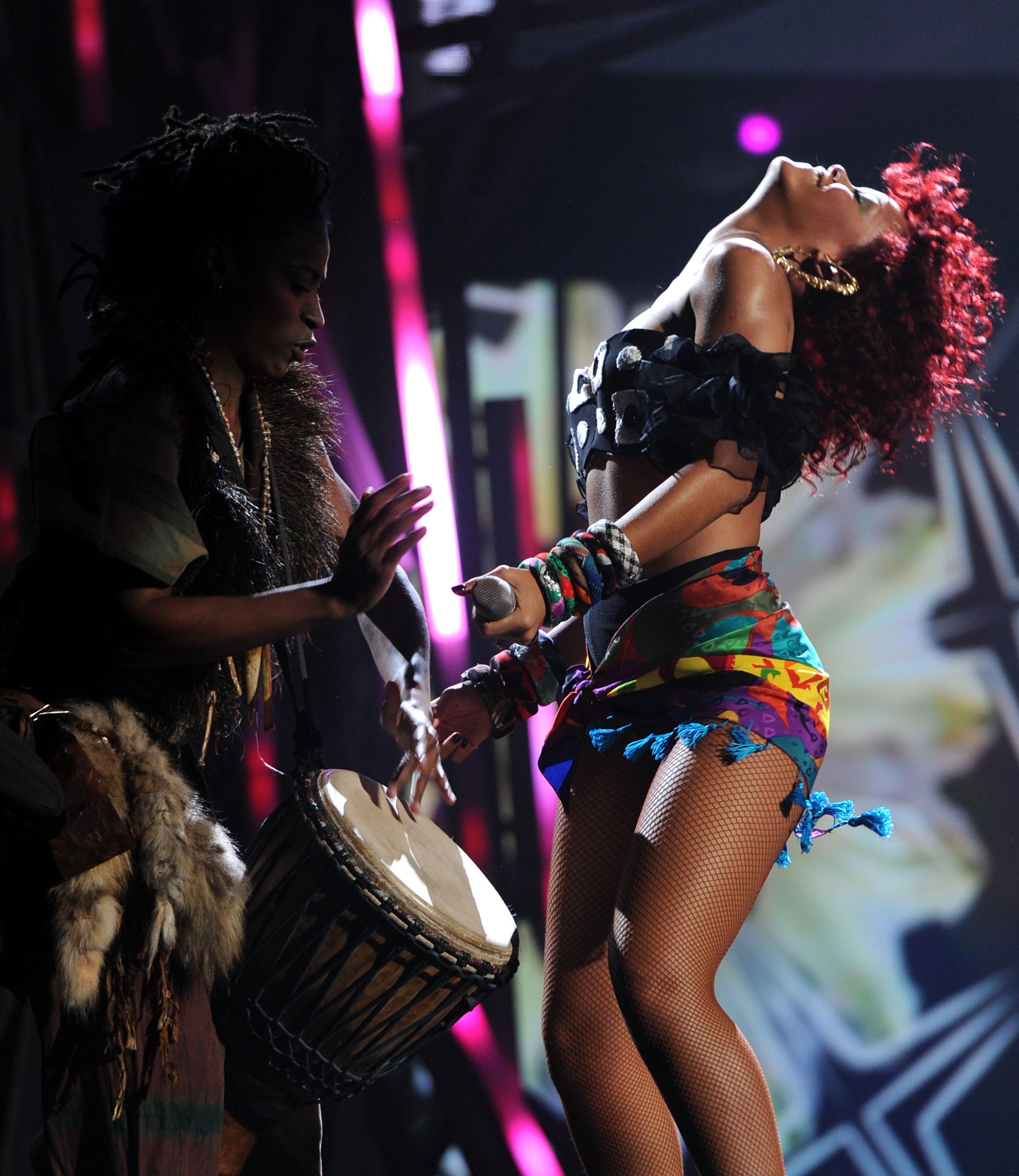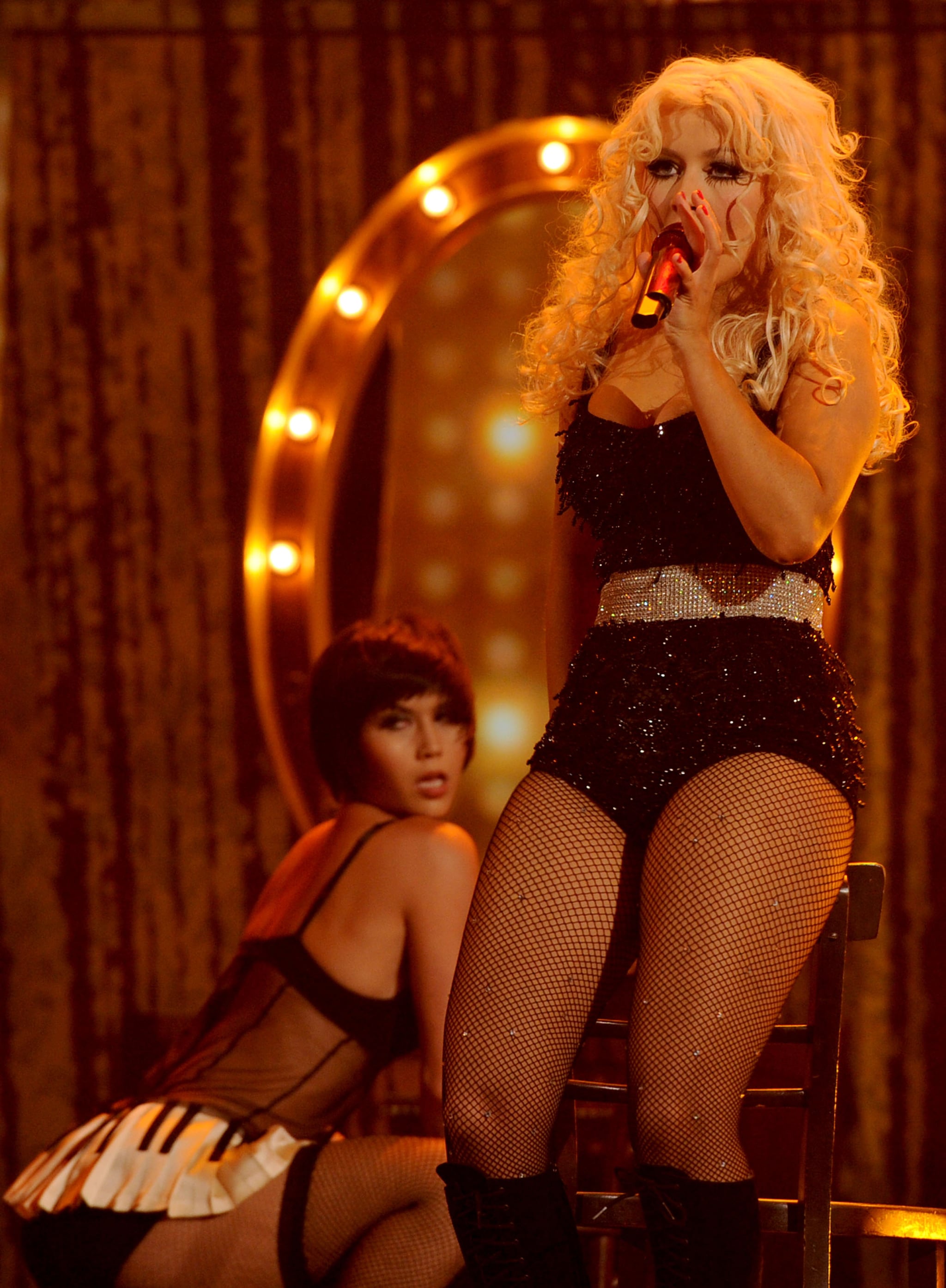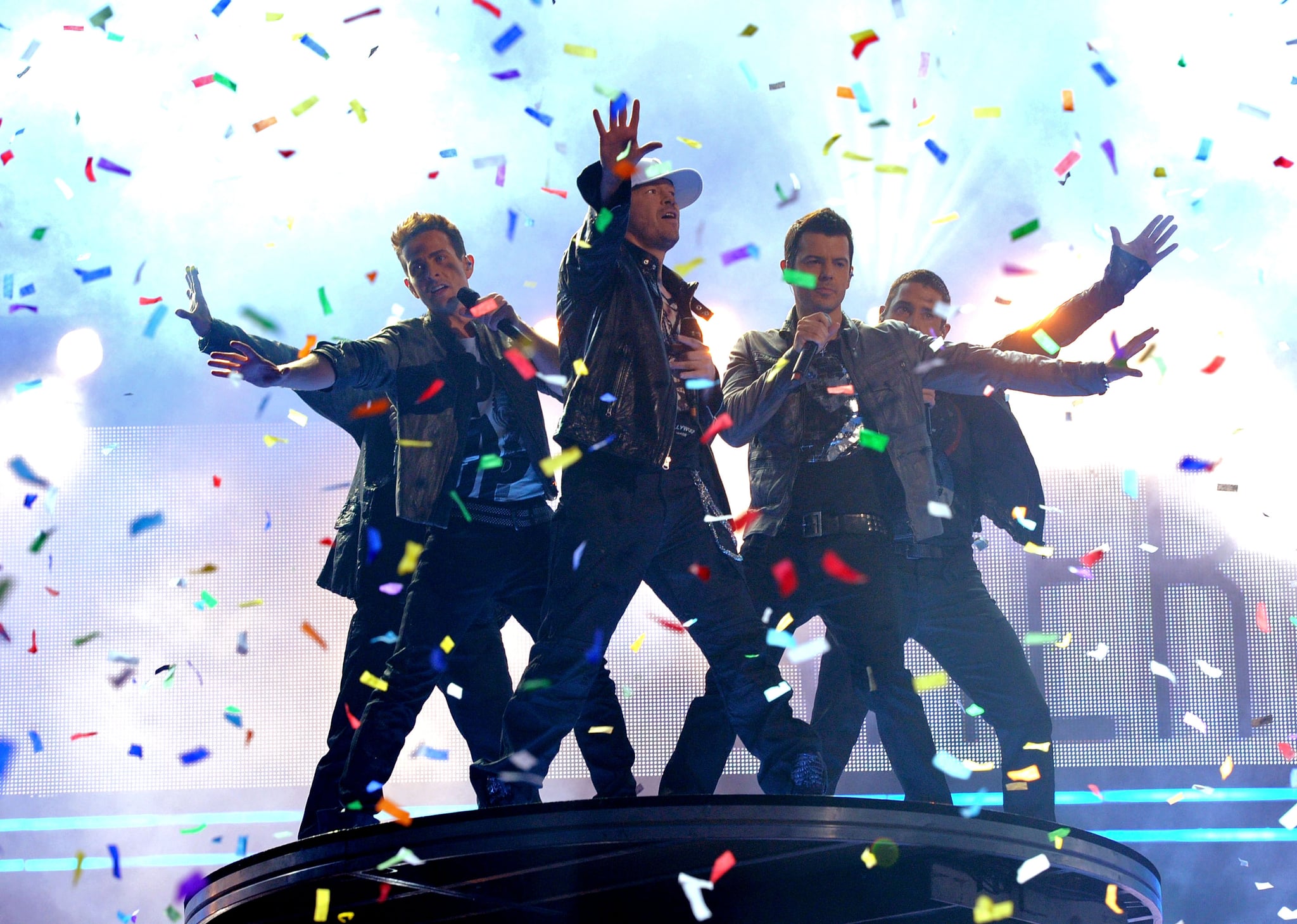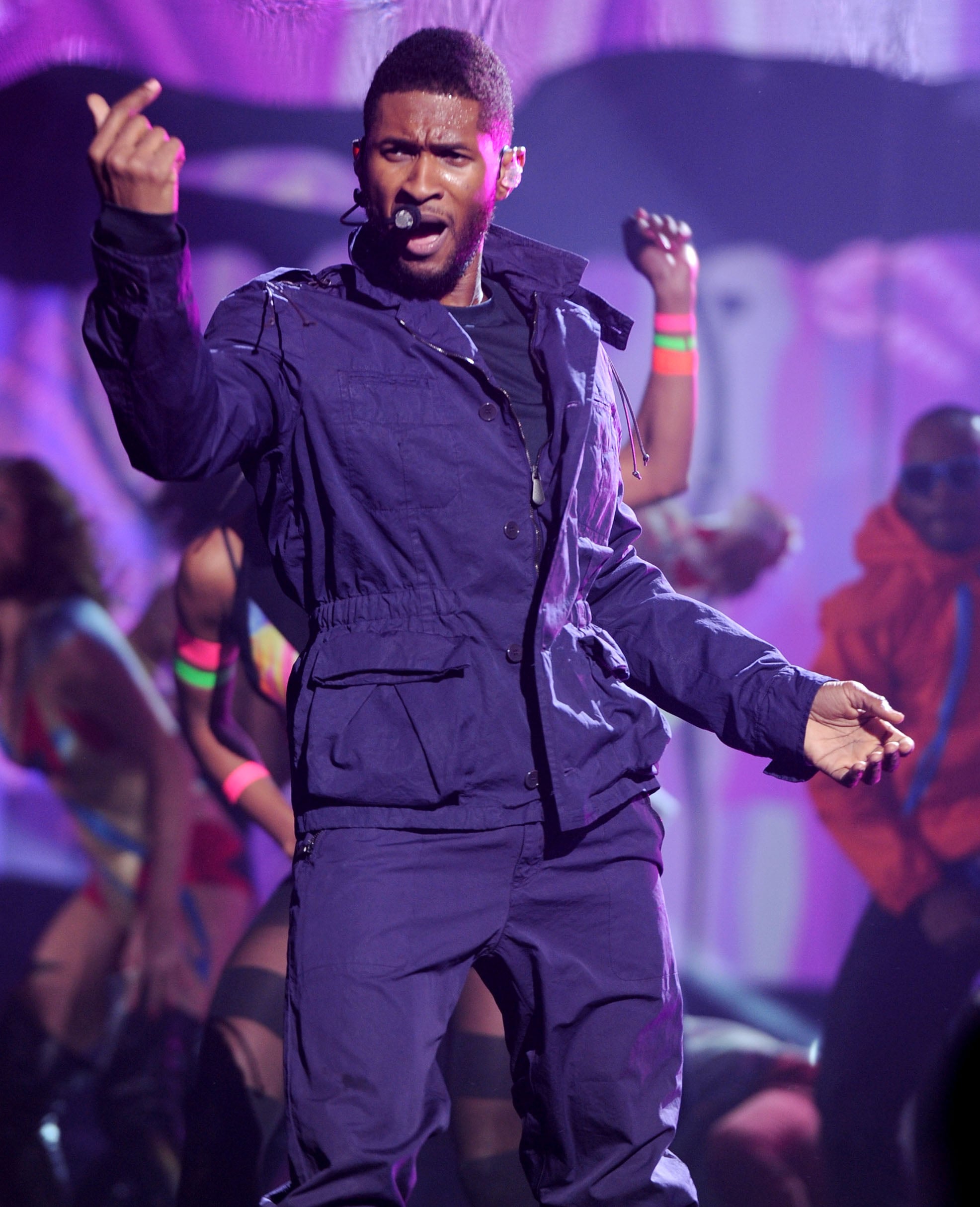 To see more photos from Taylor, Katy, Pink, and more, just read more.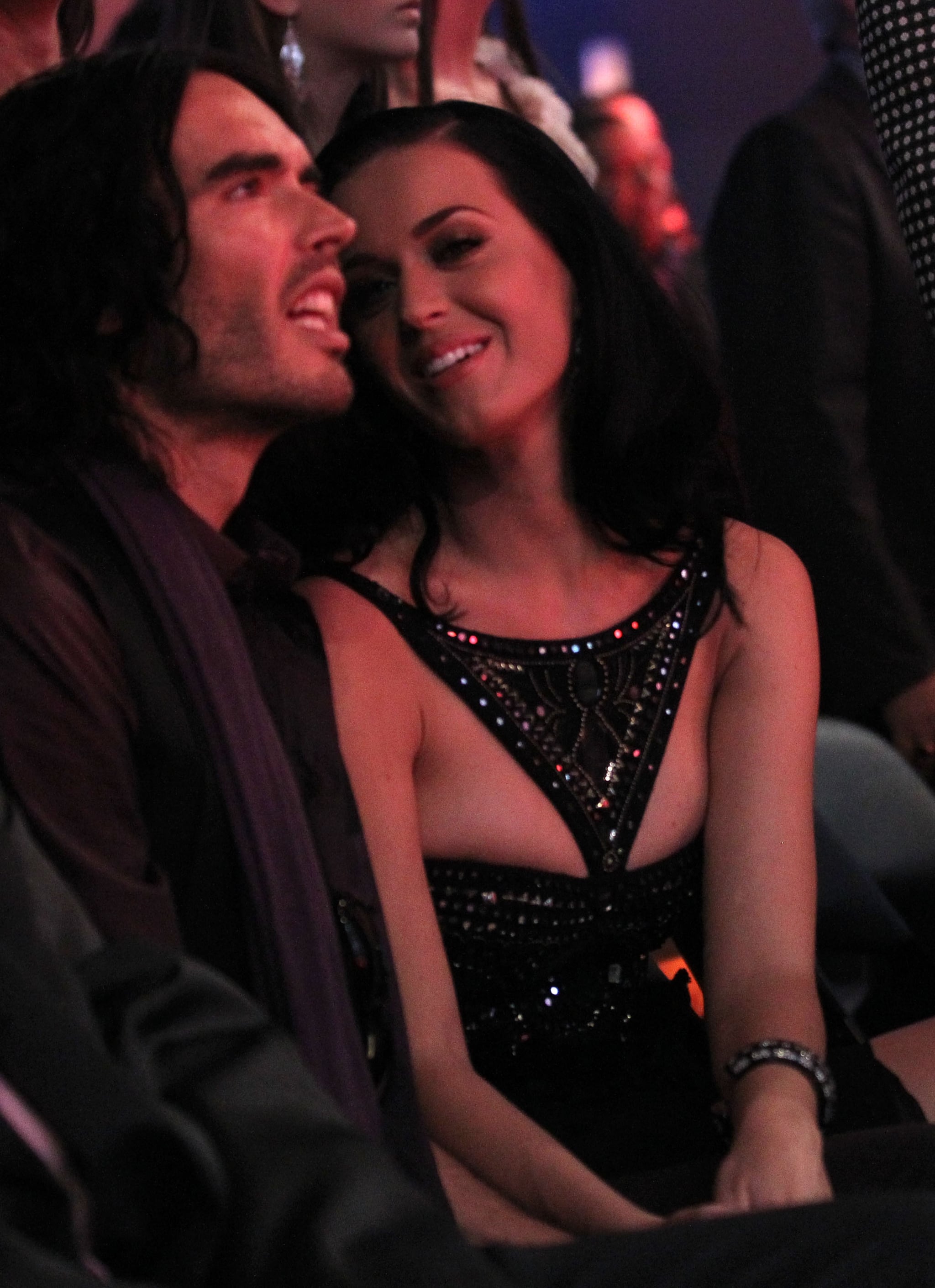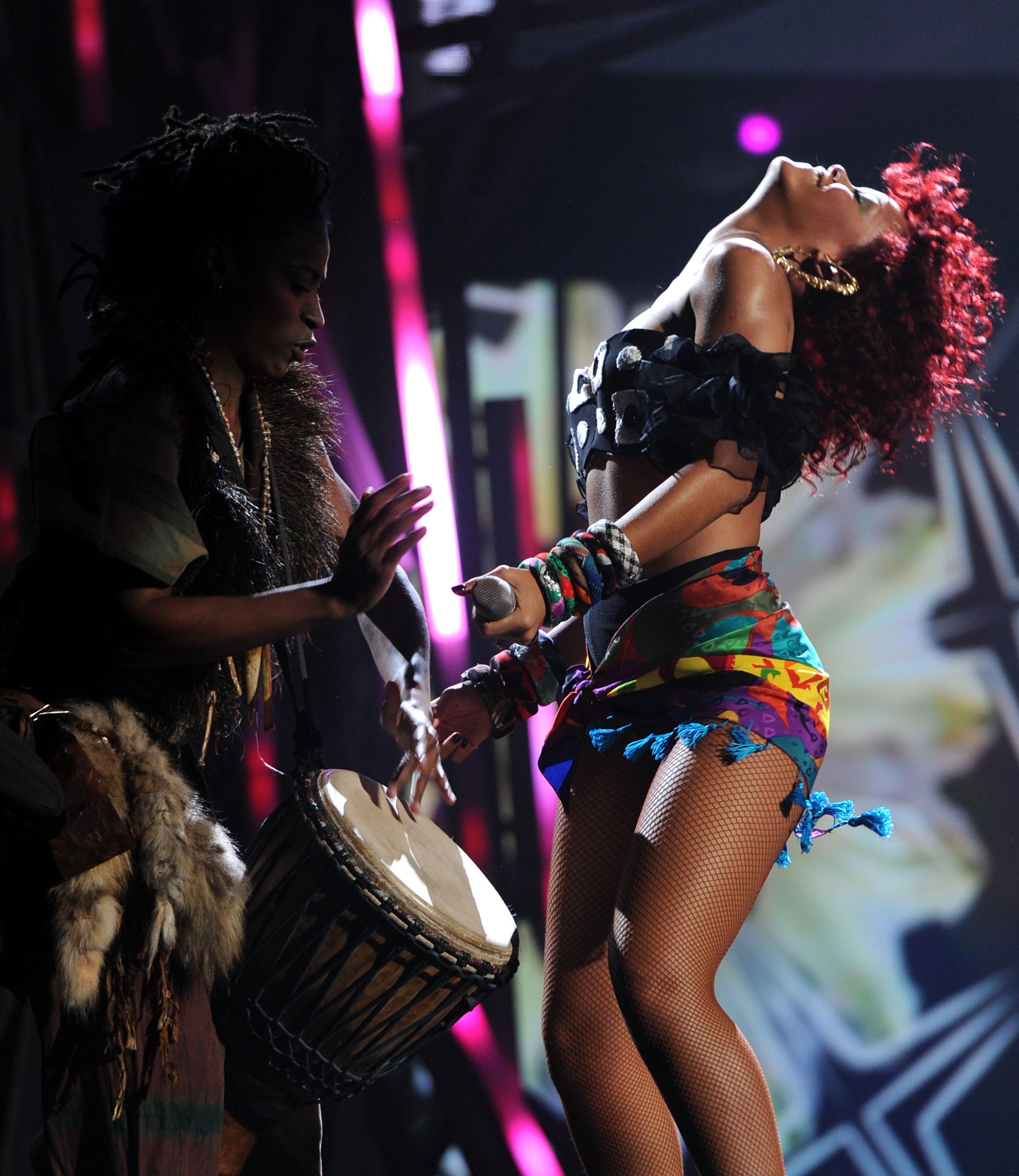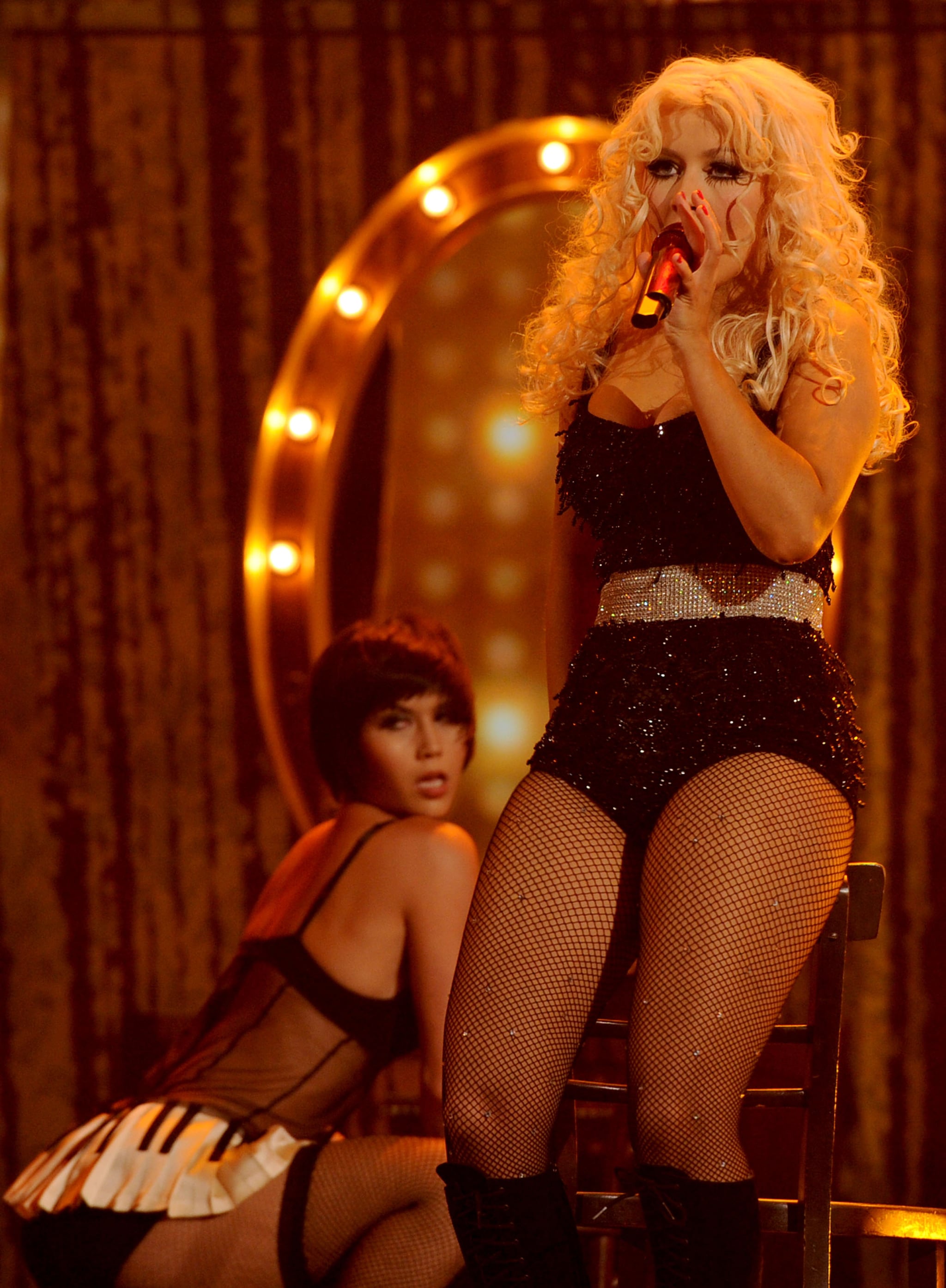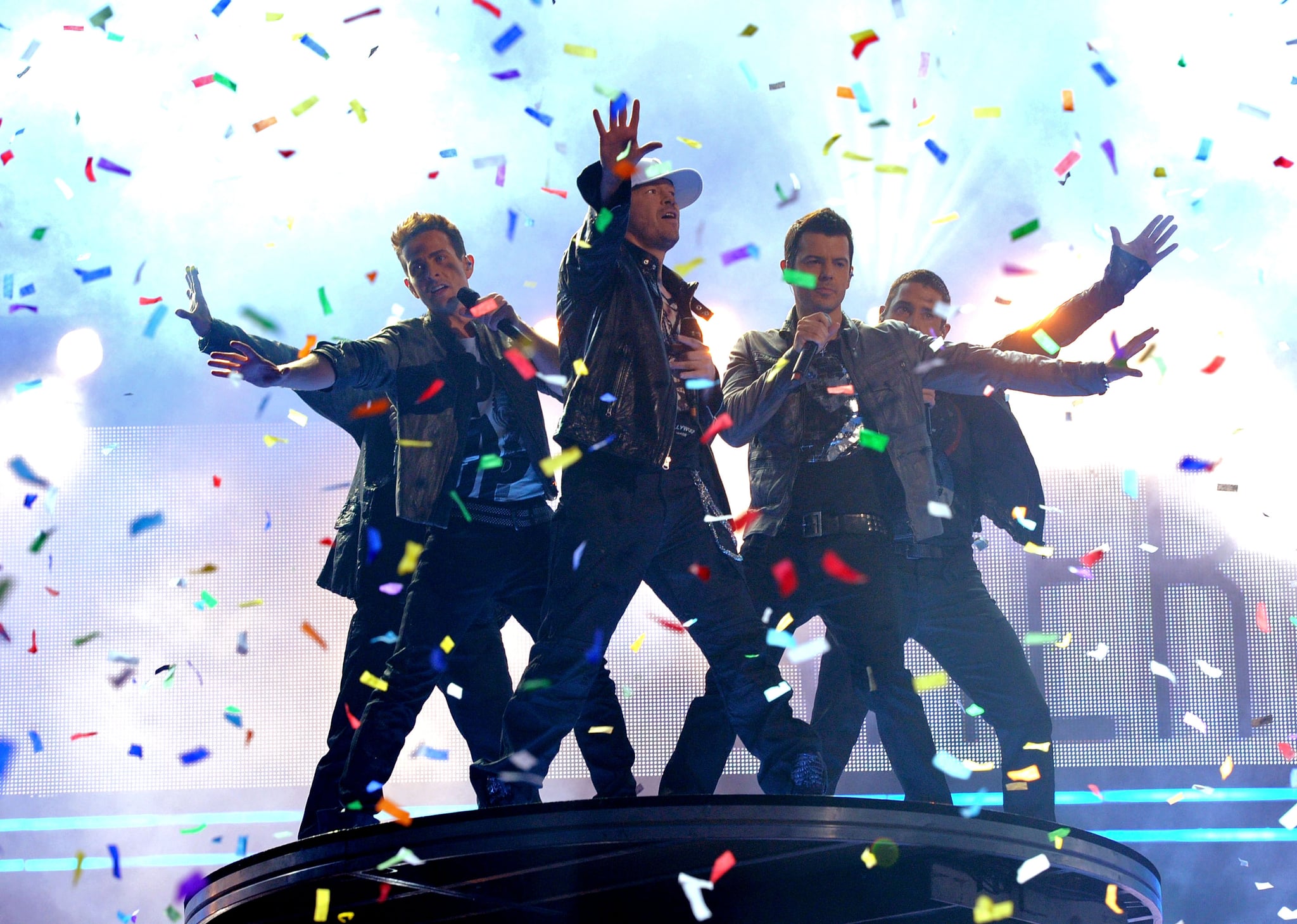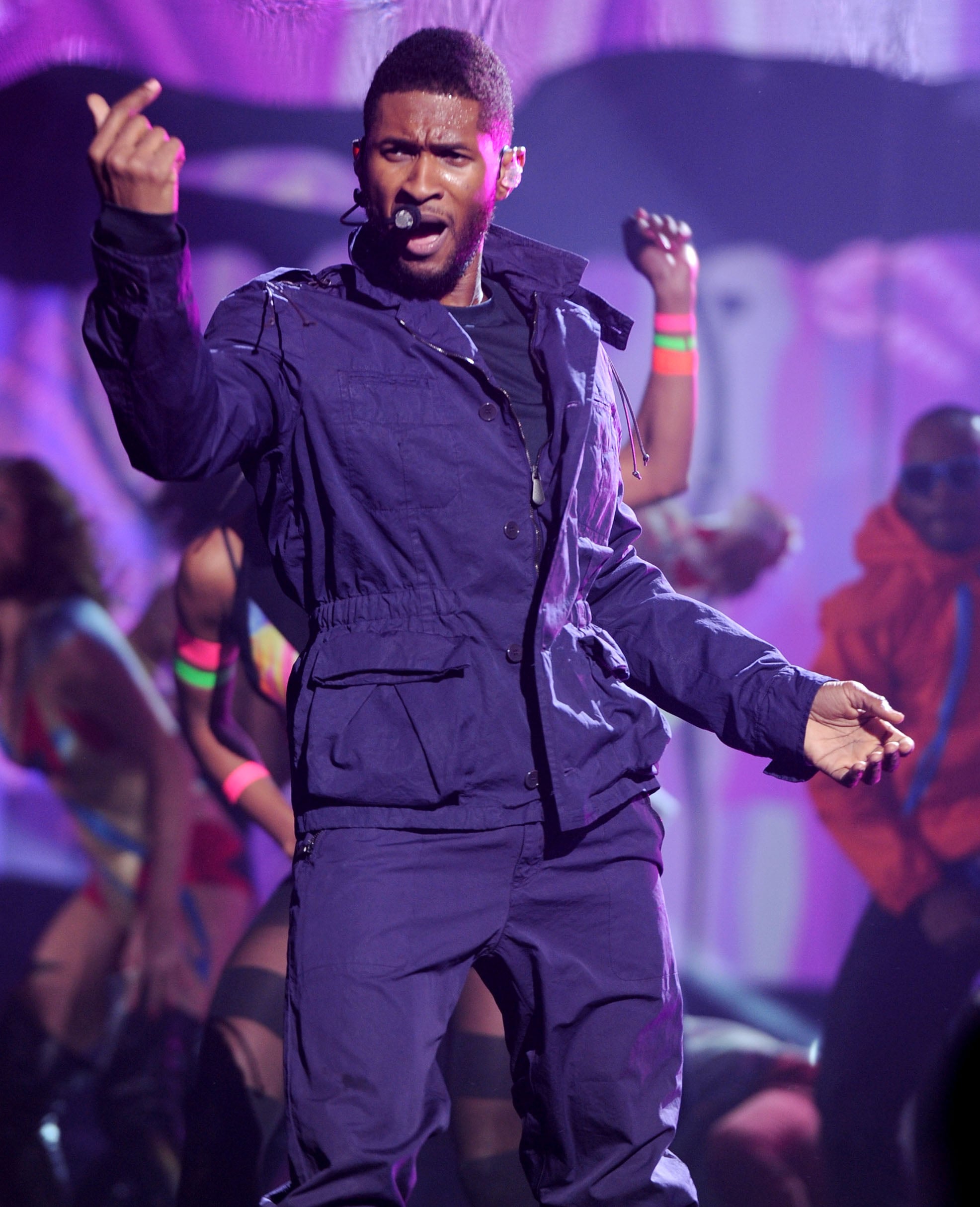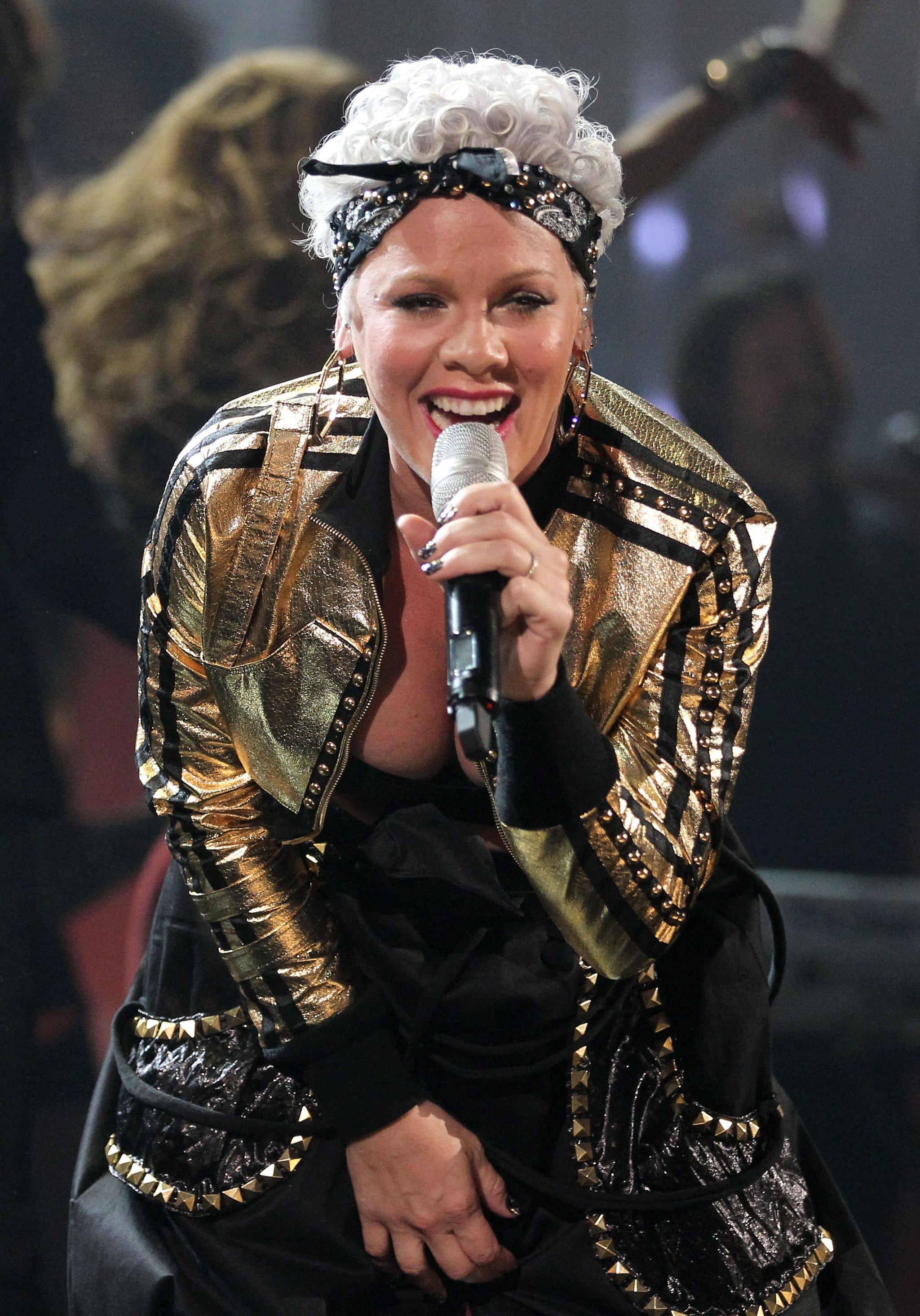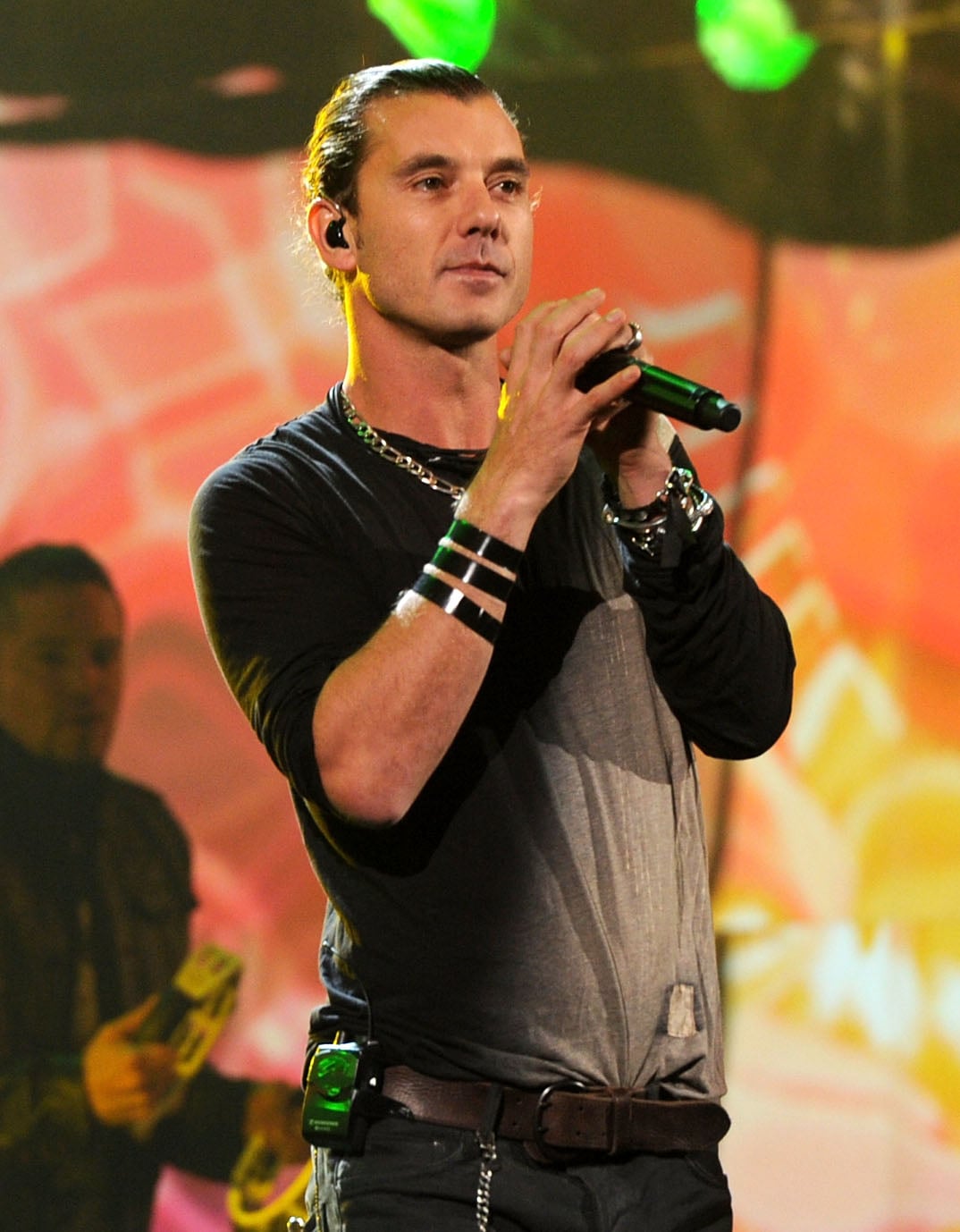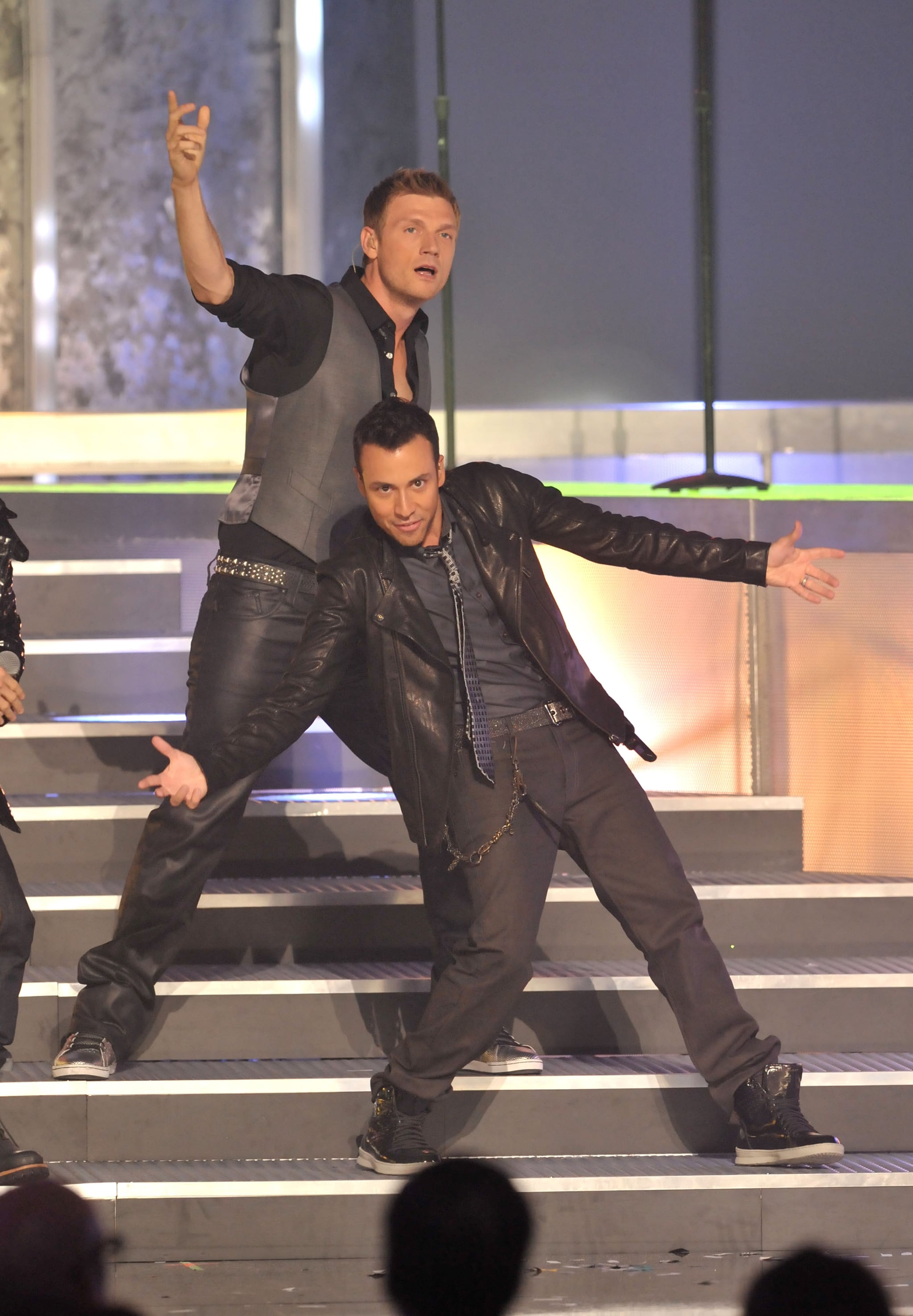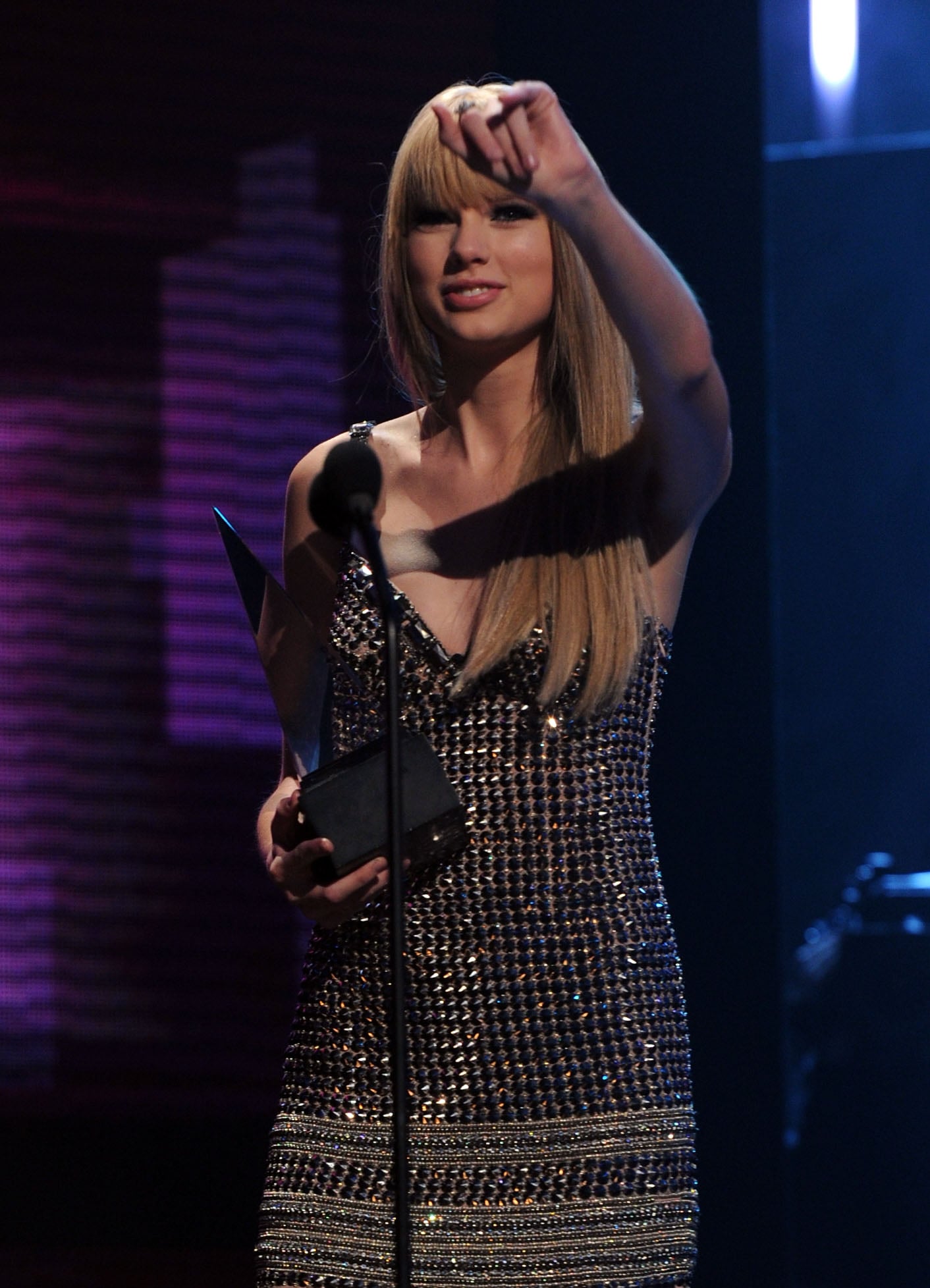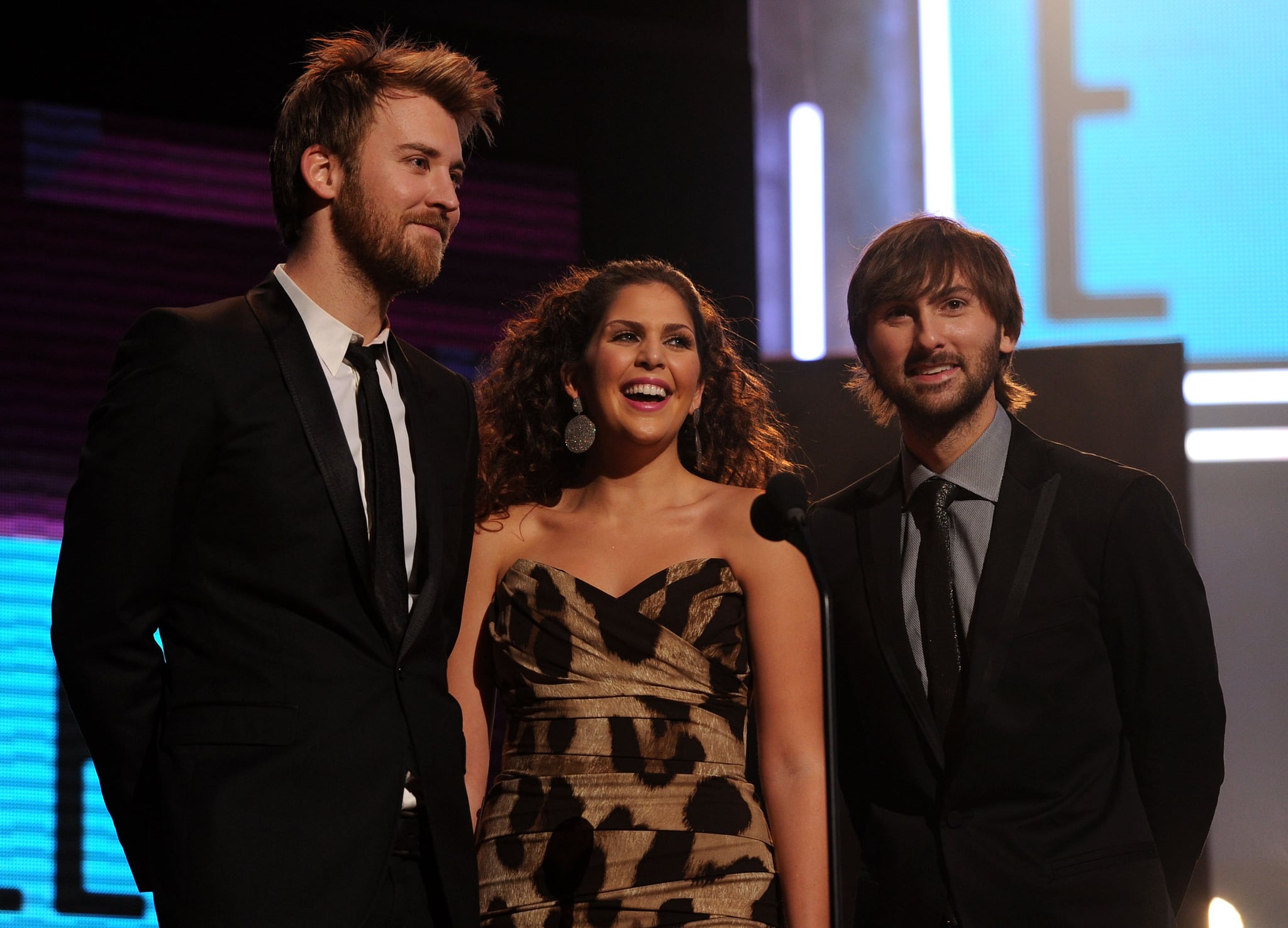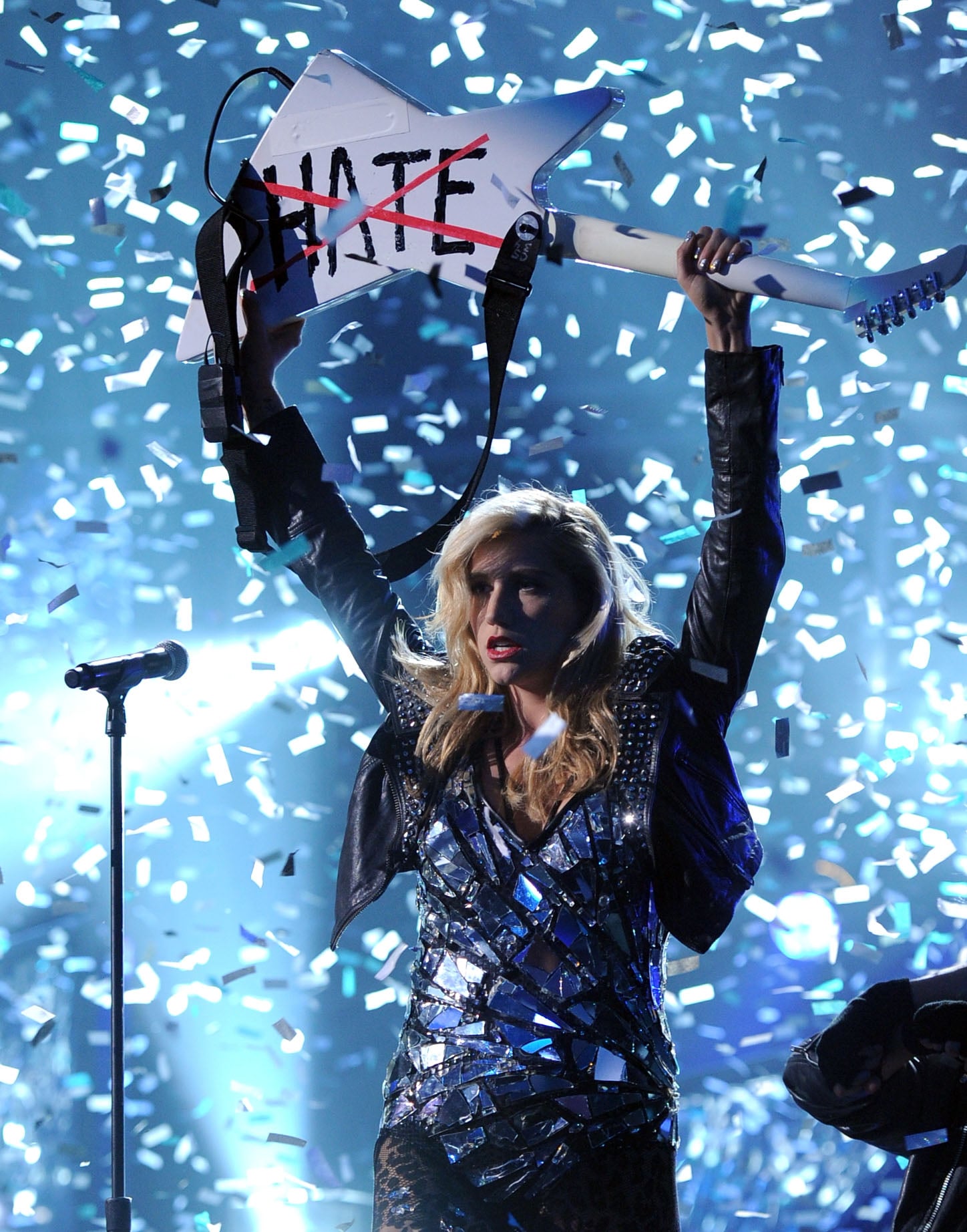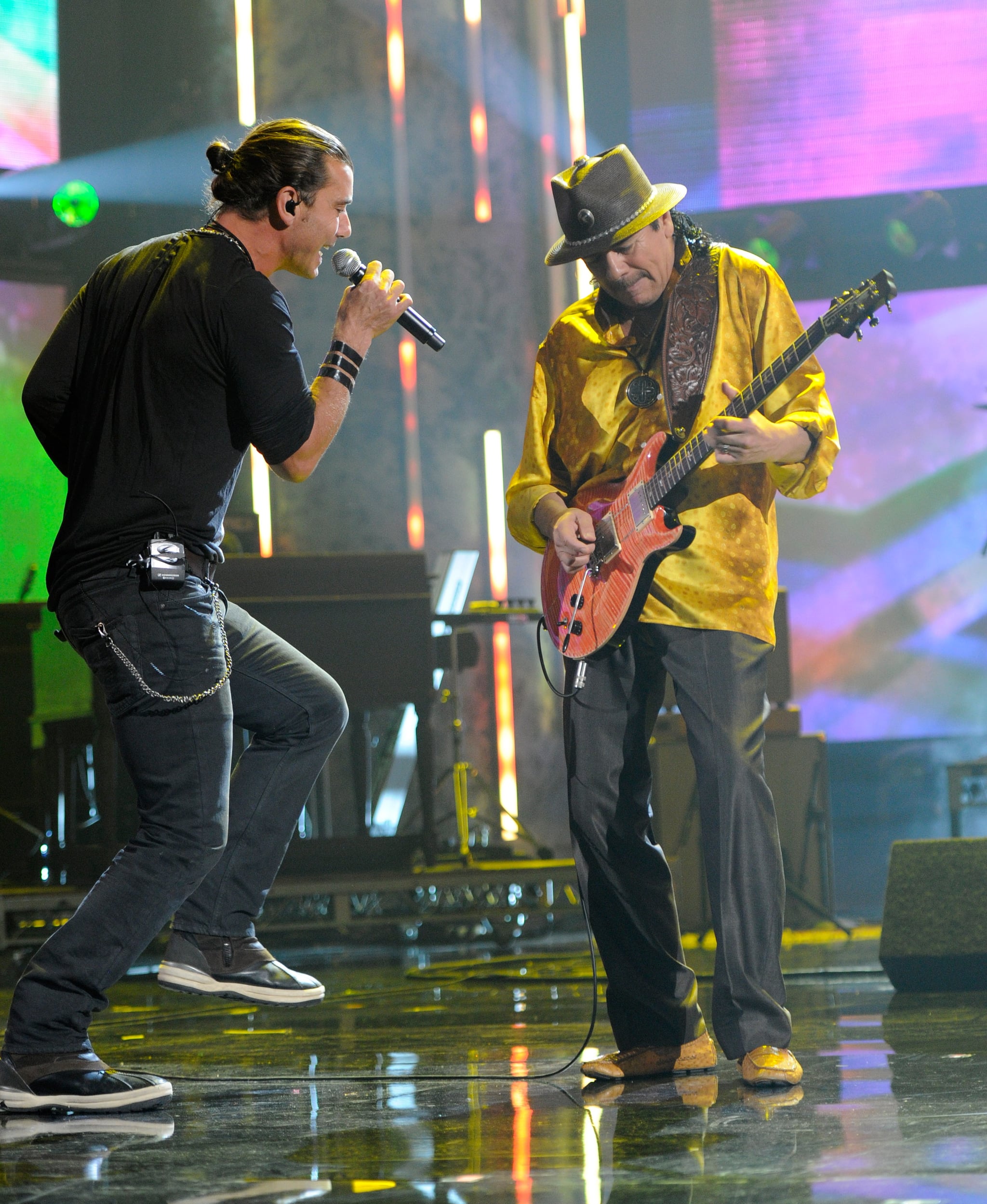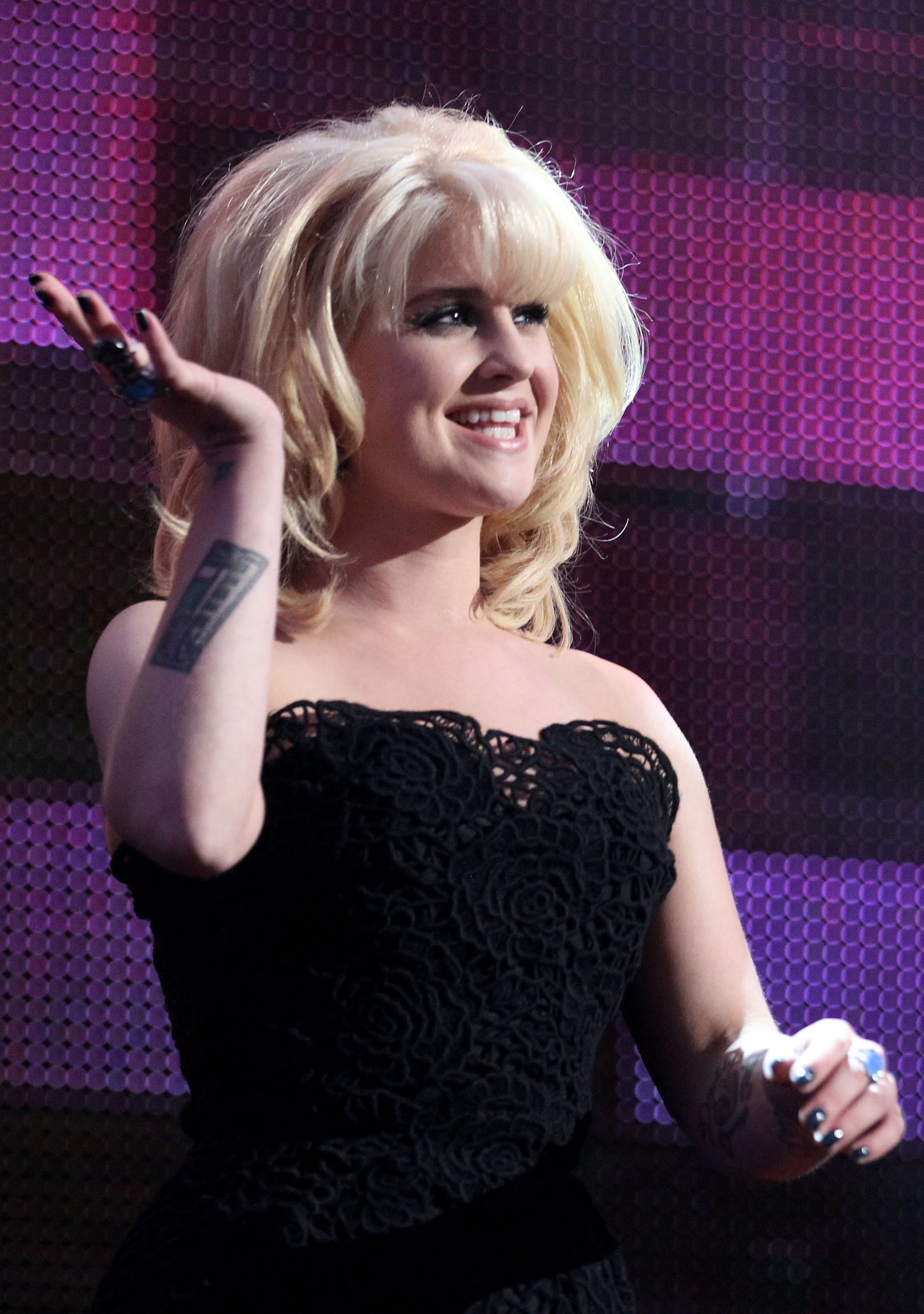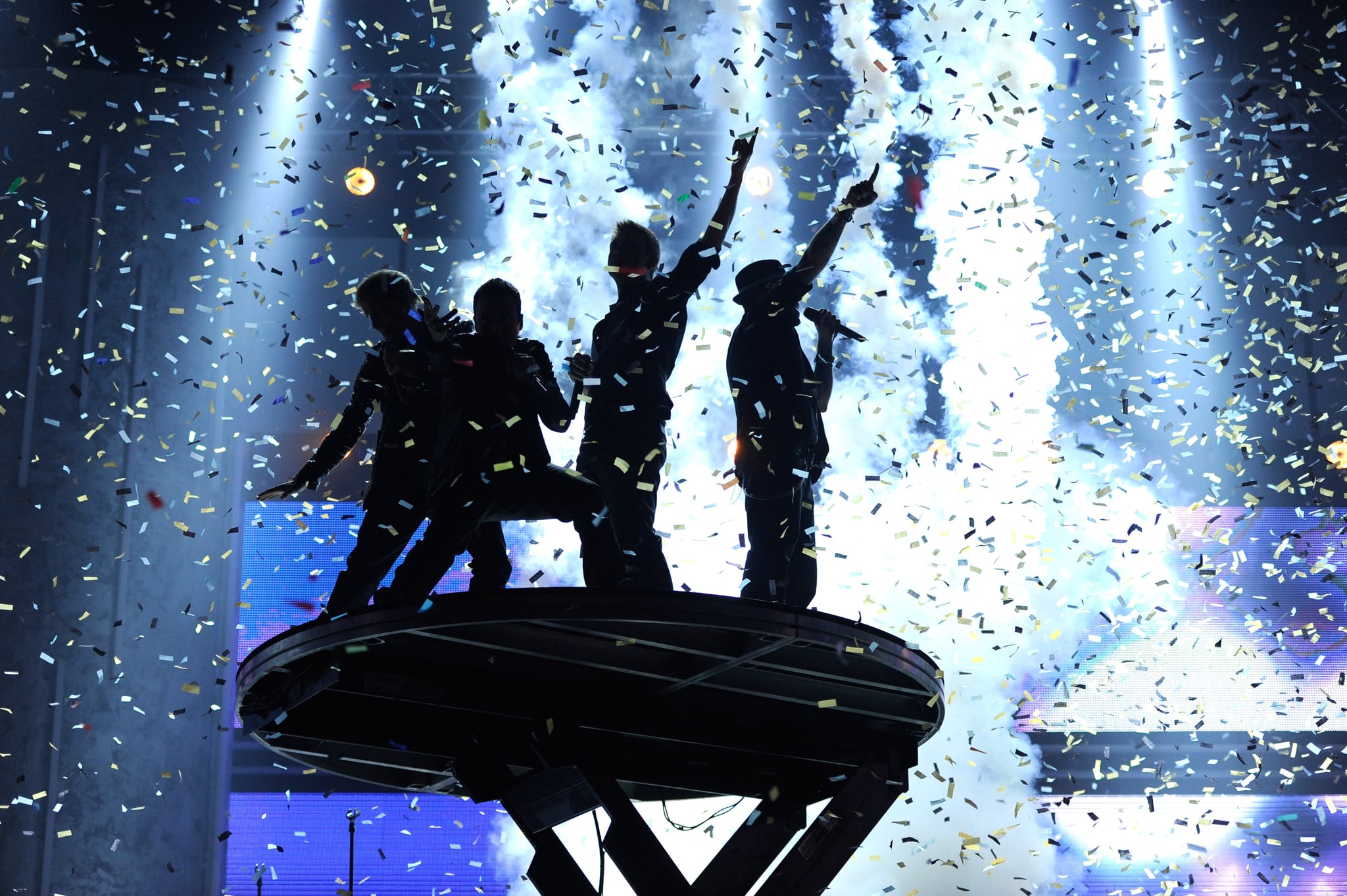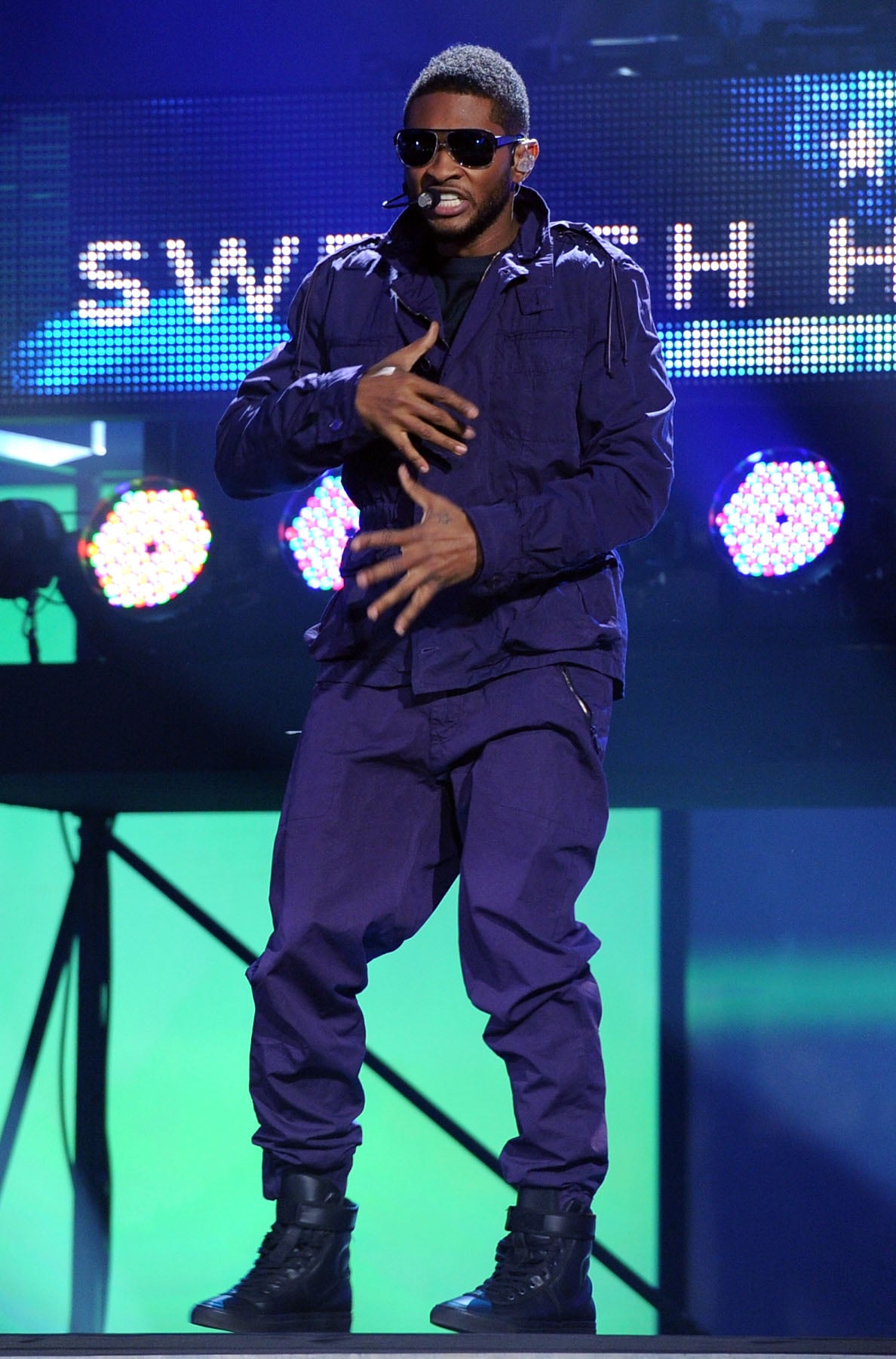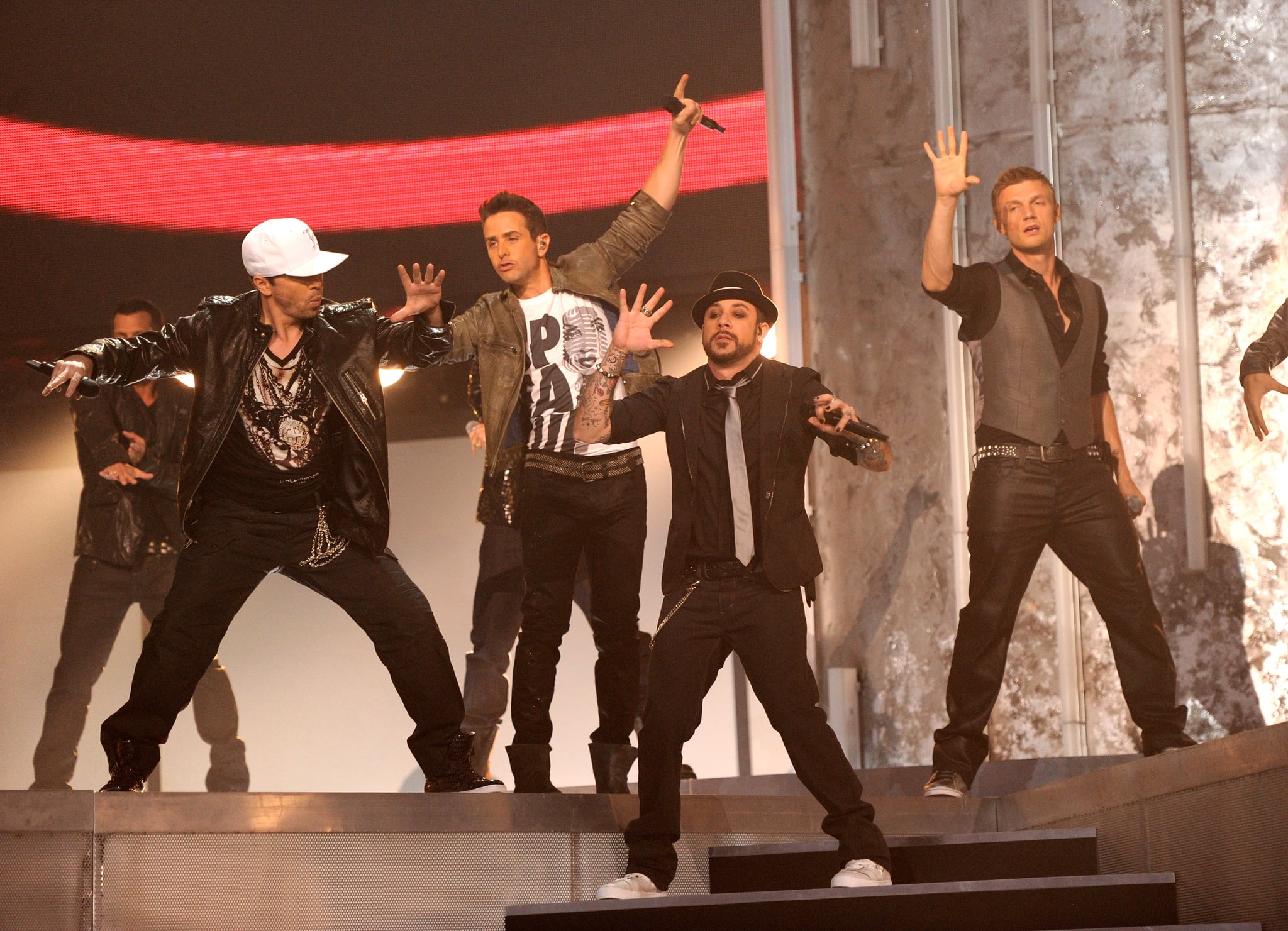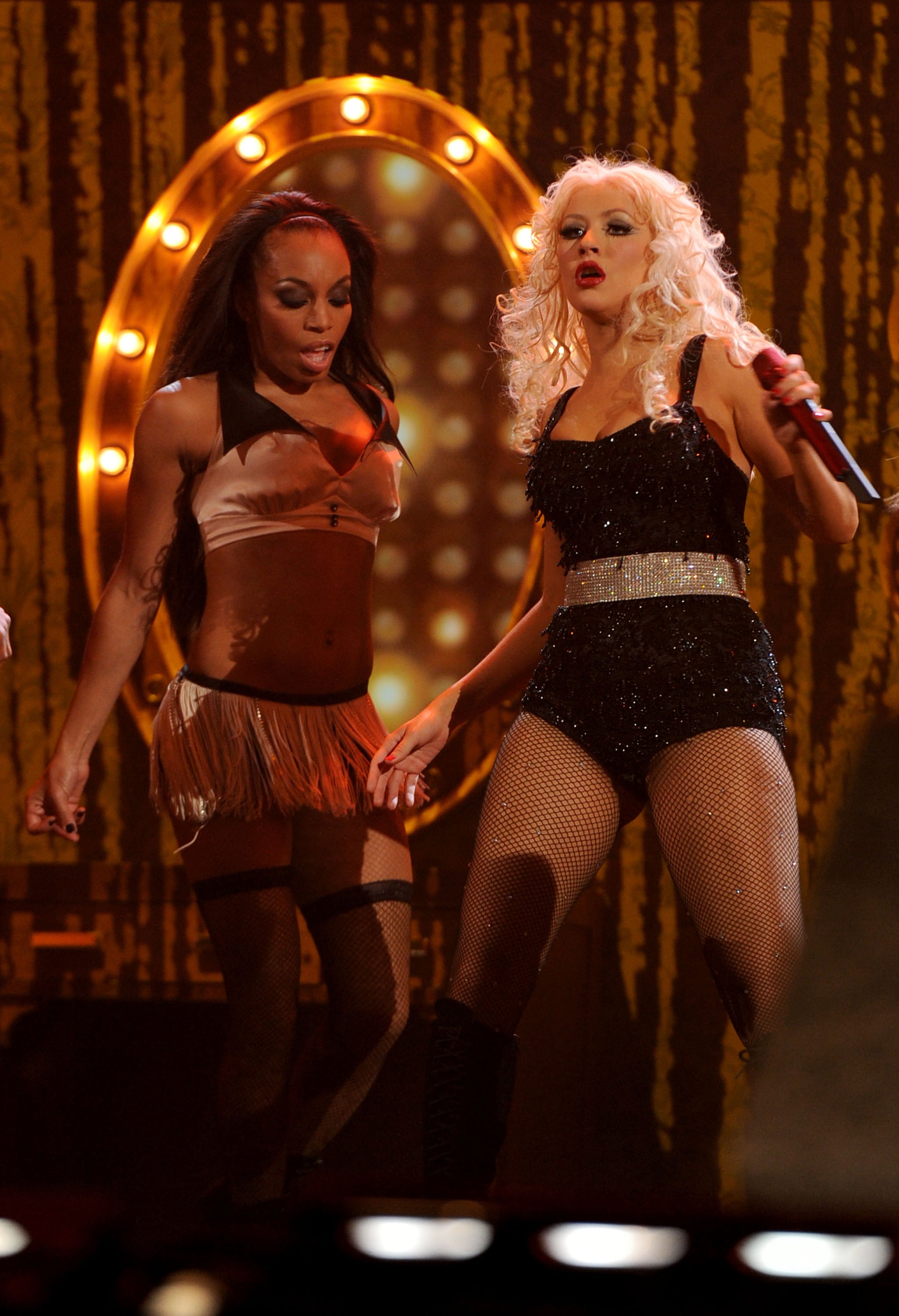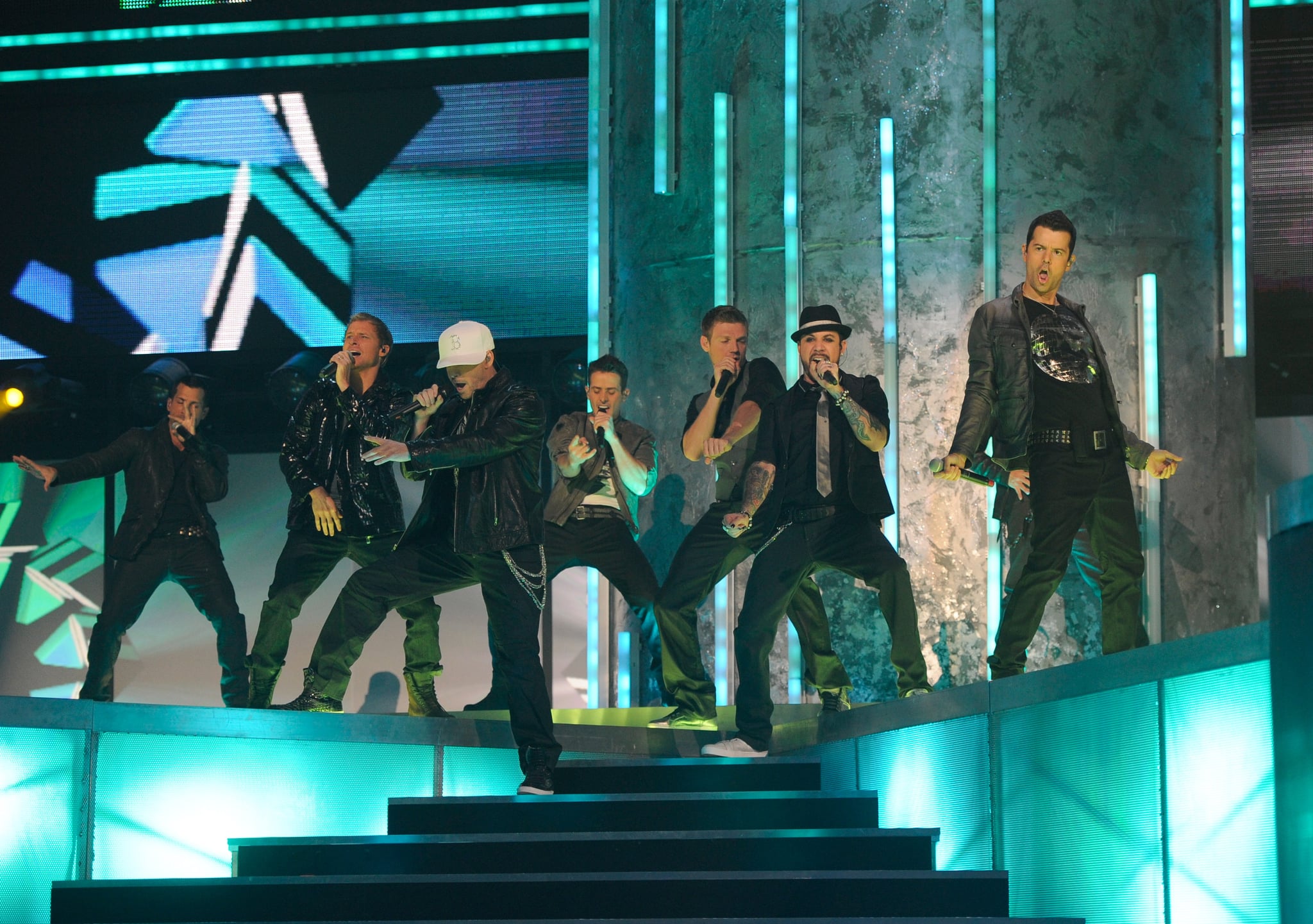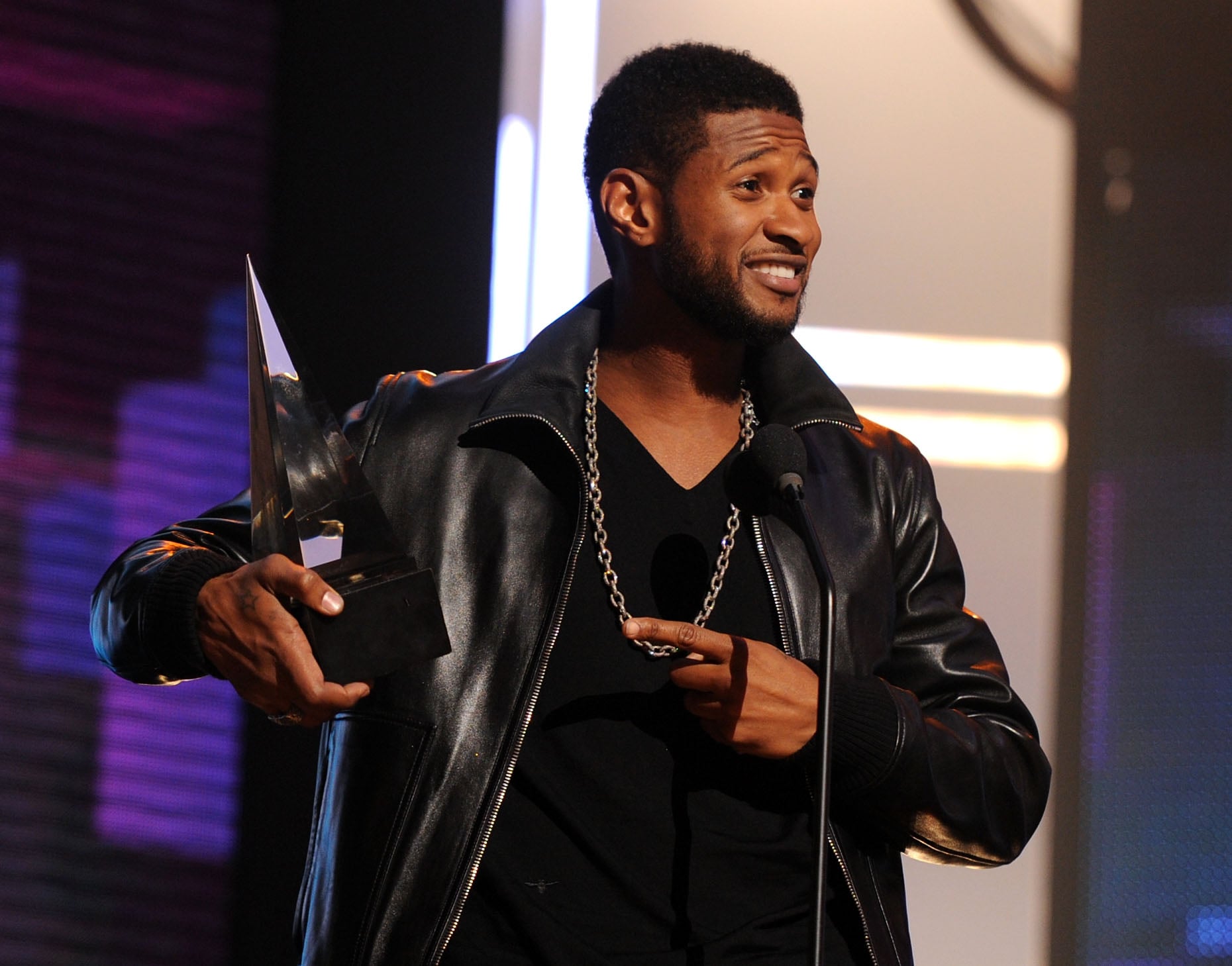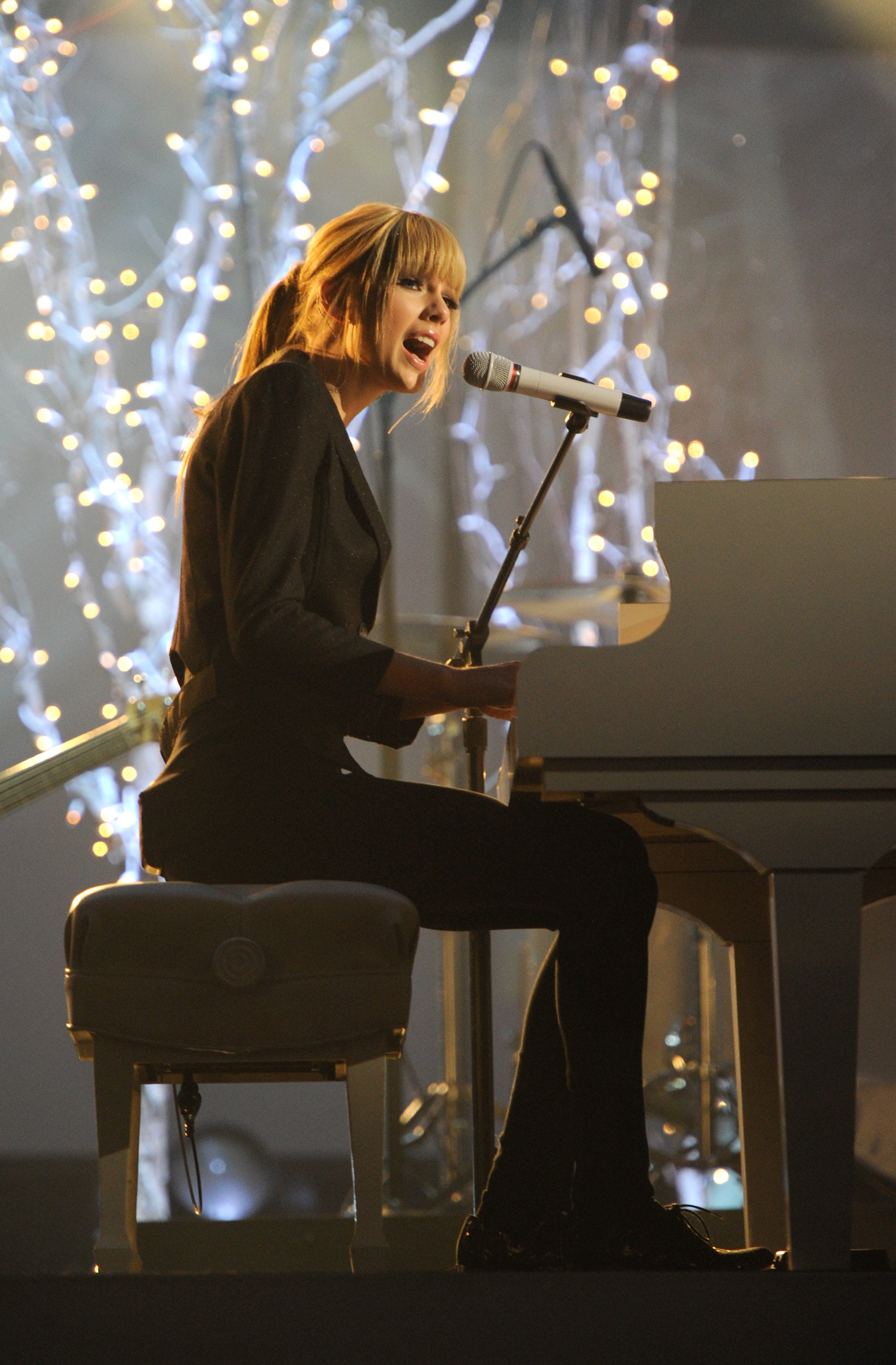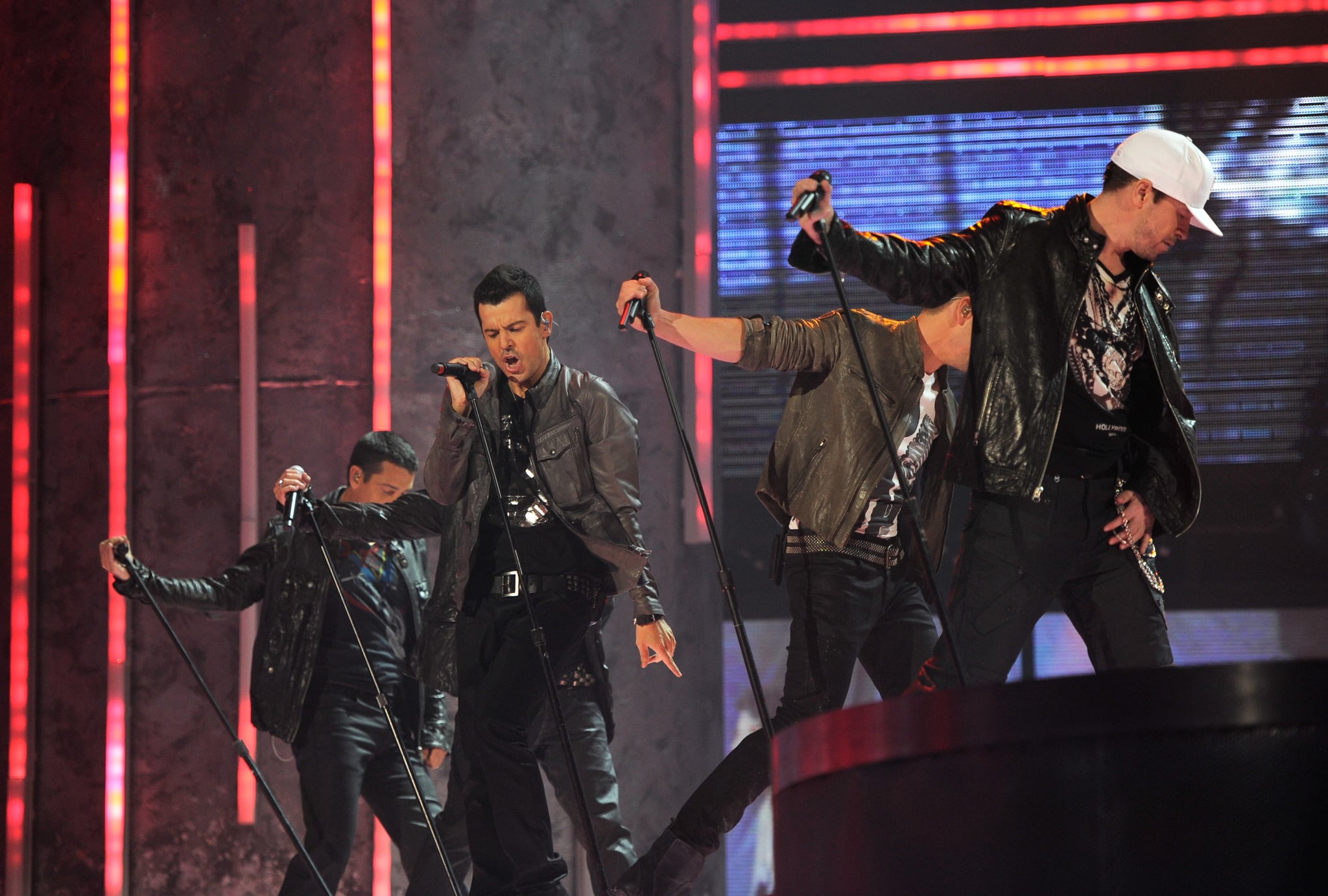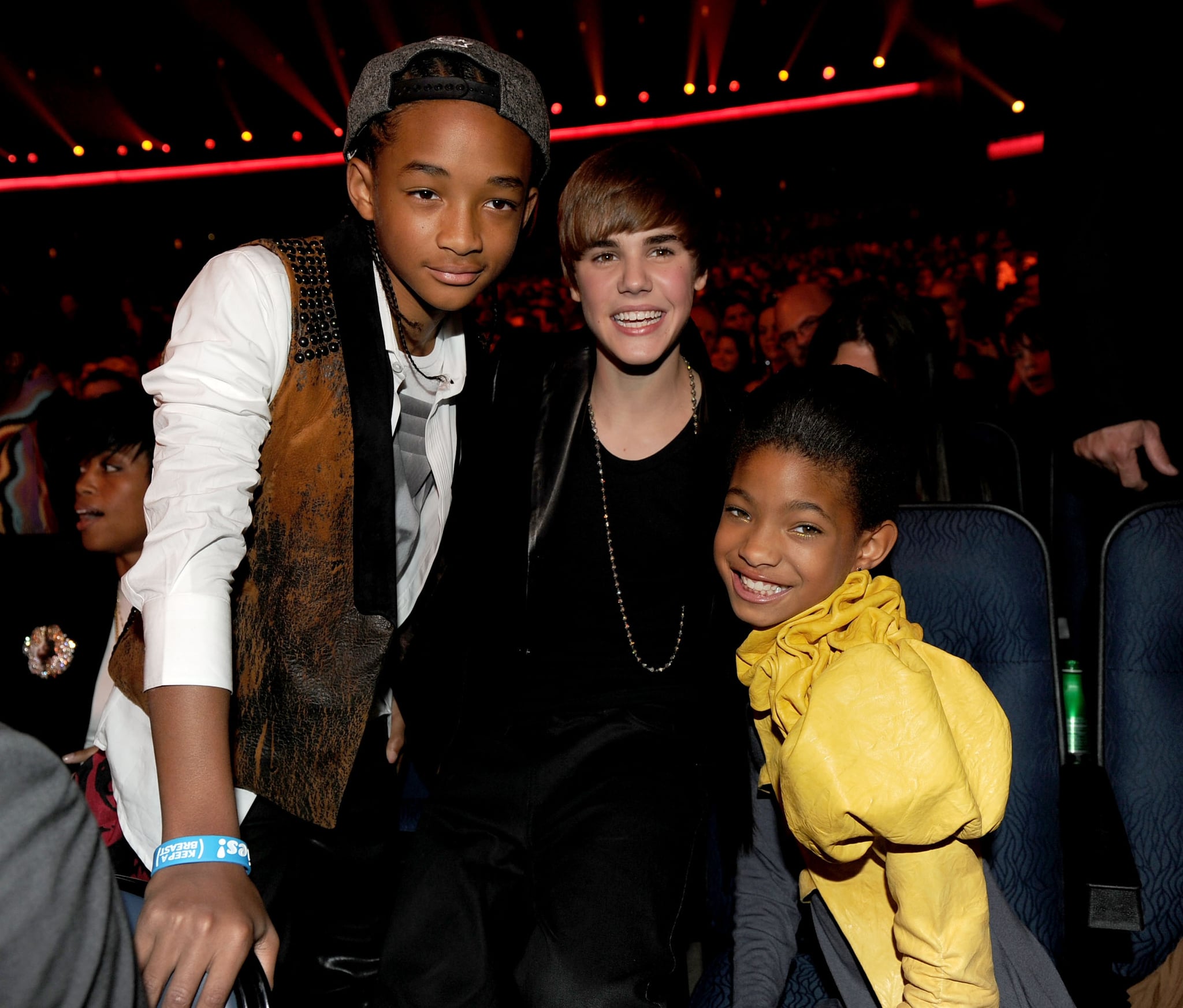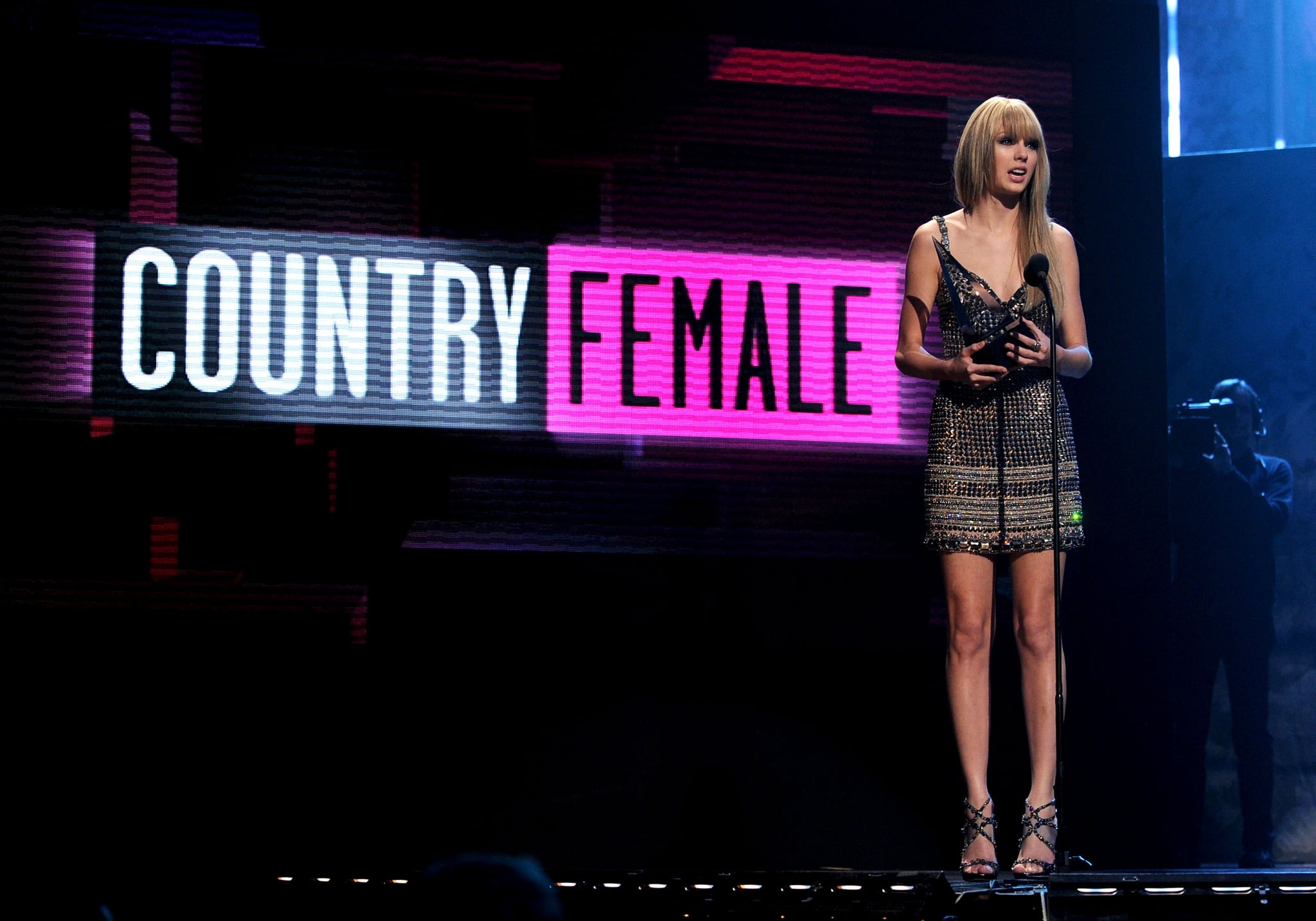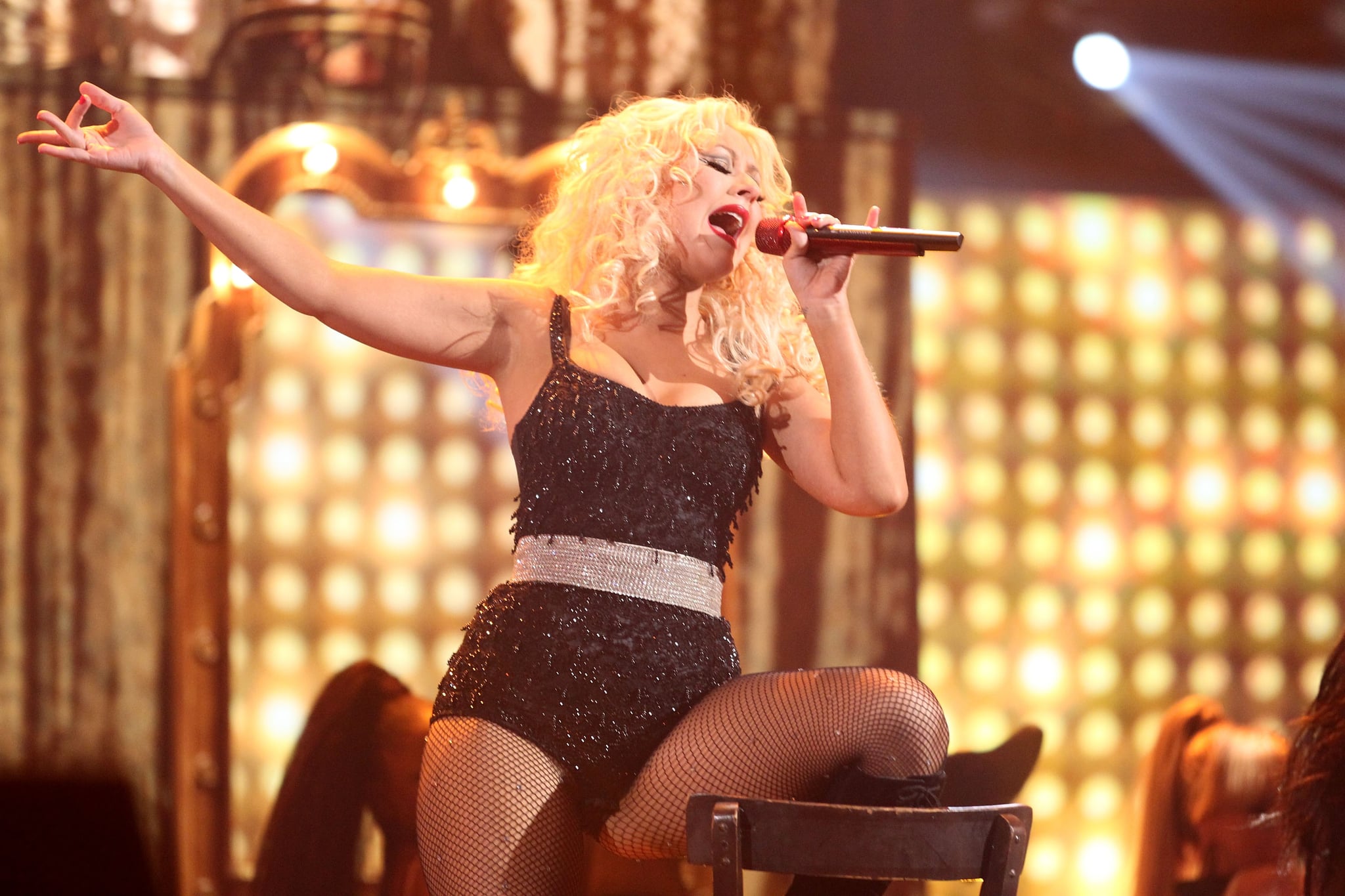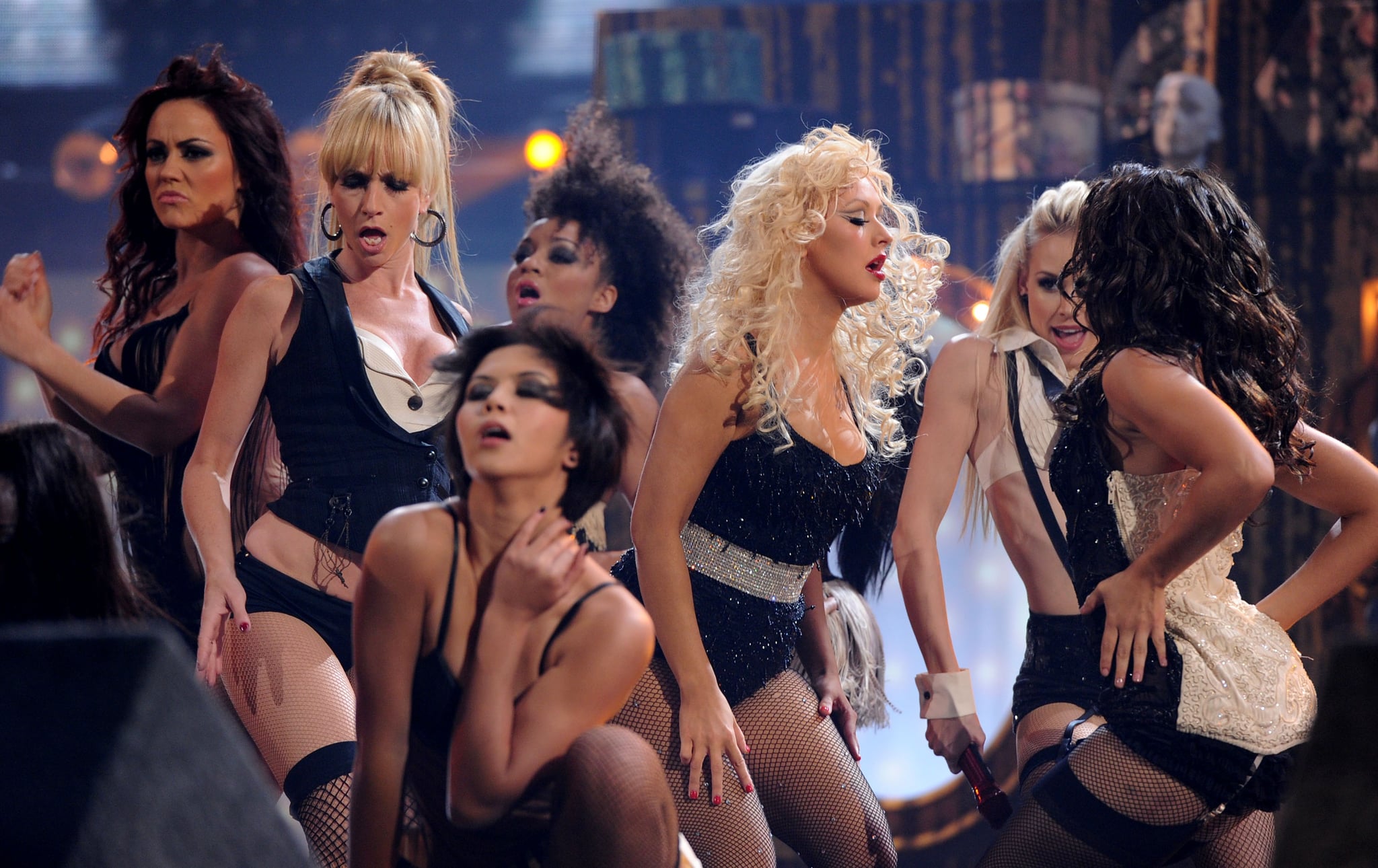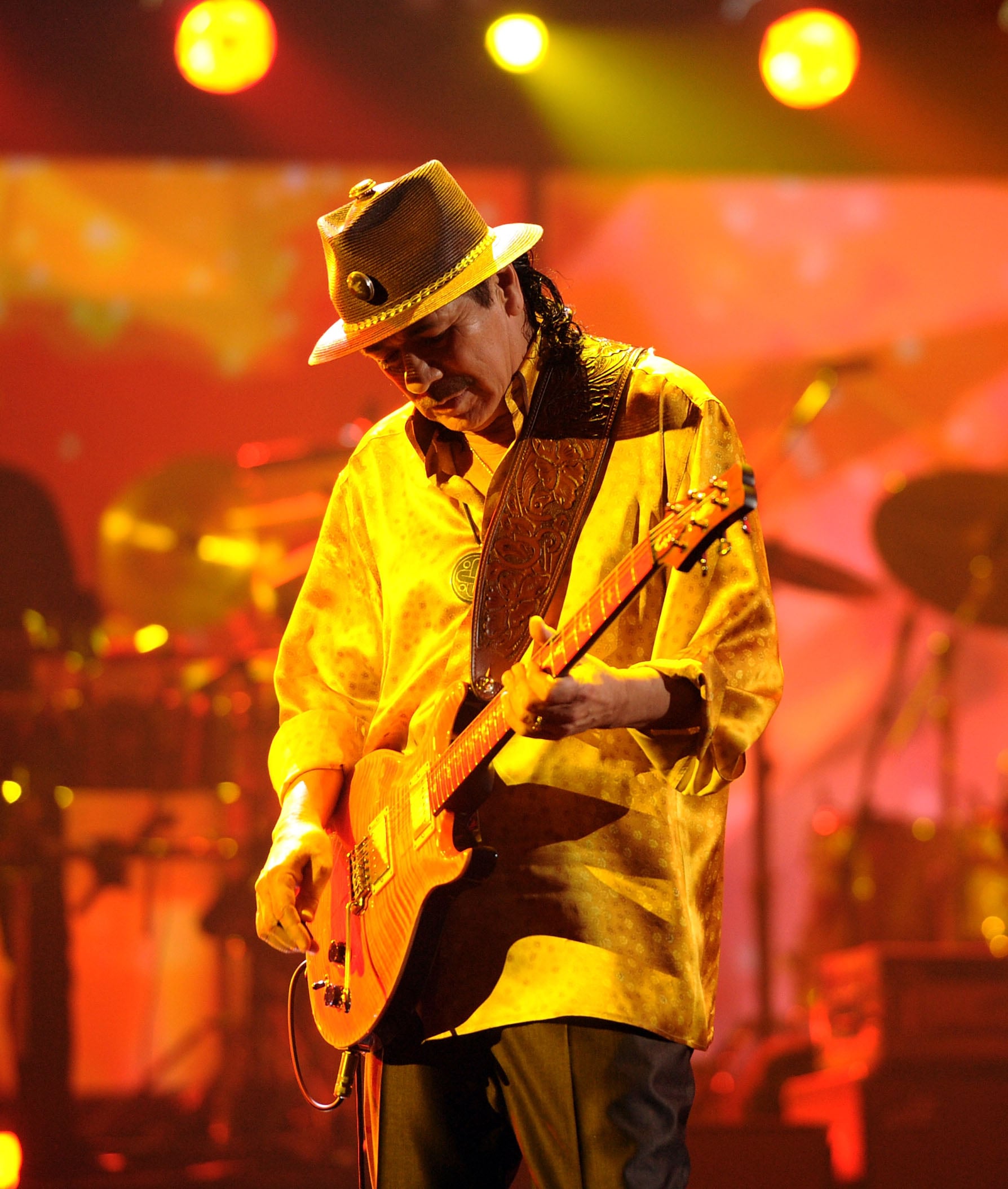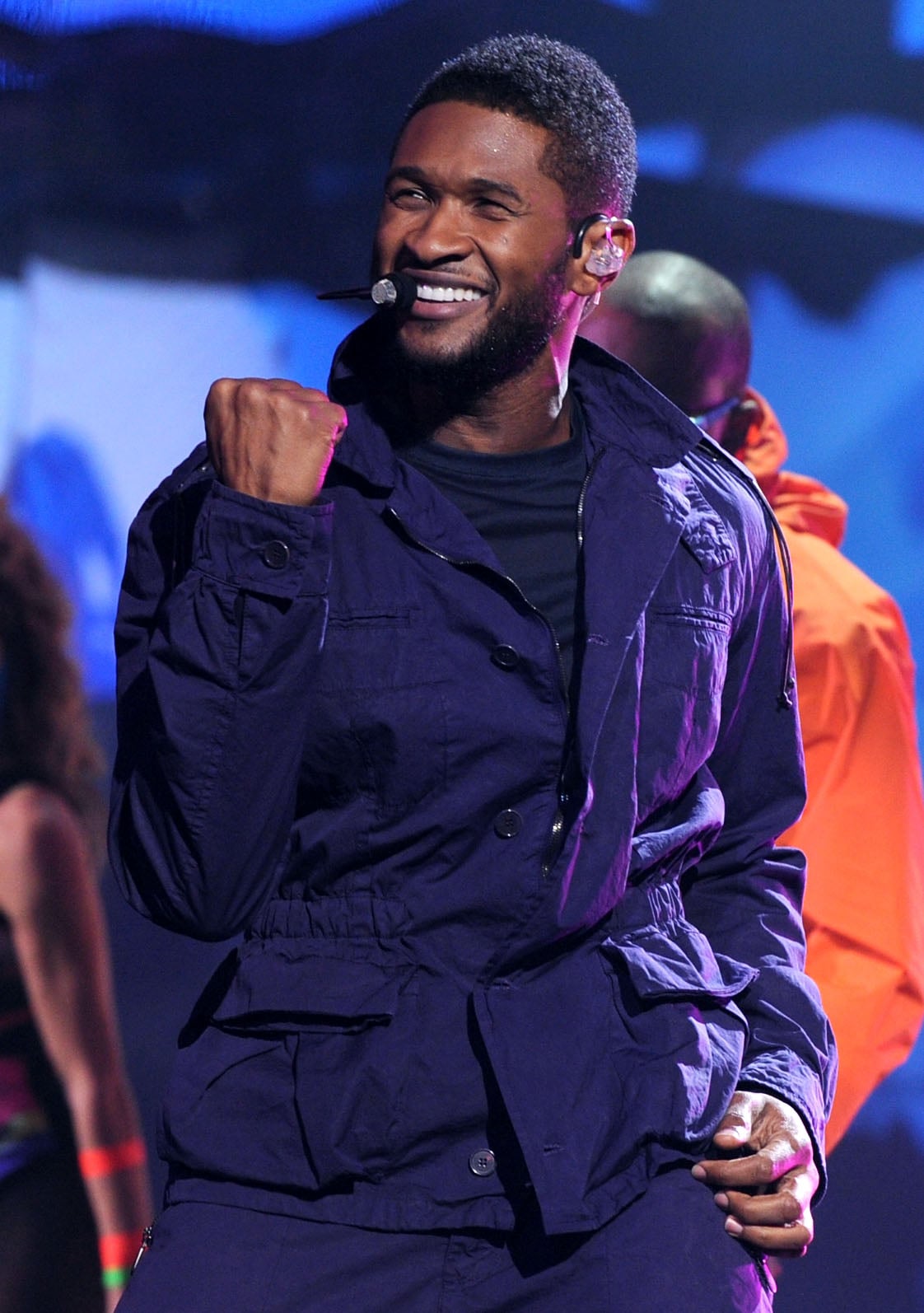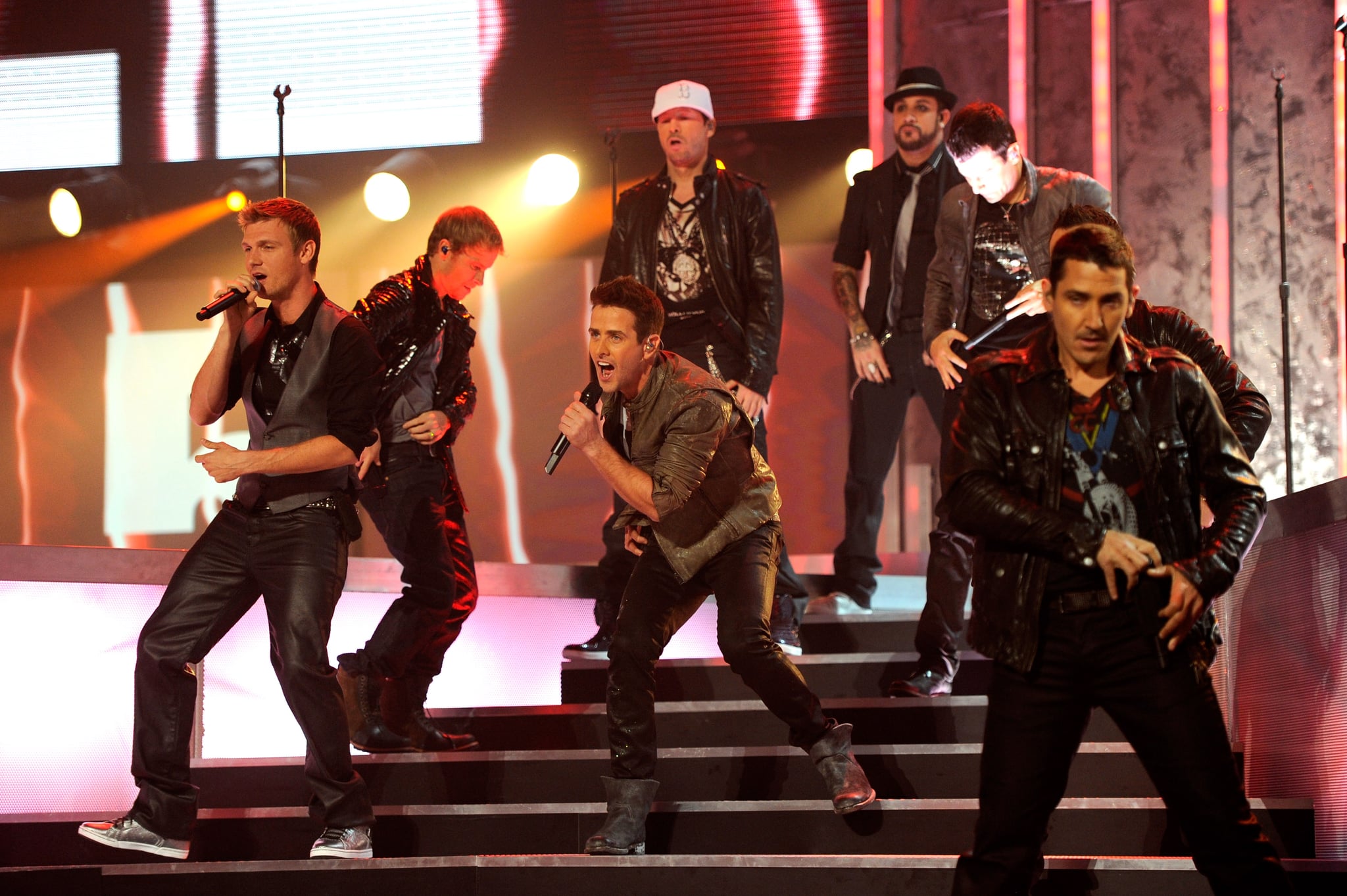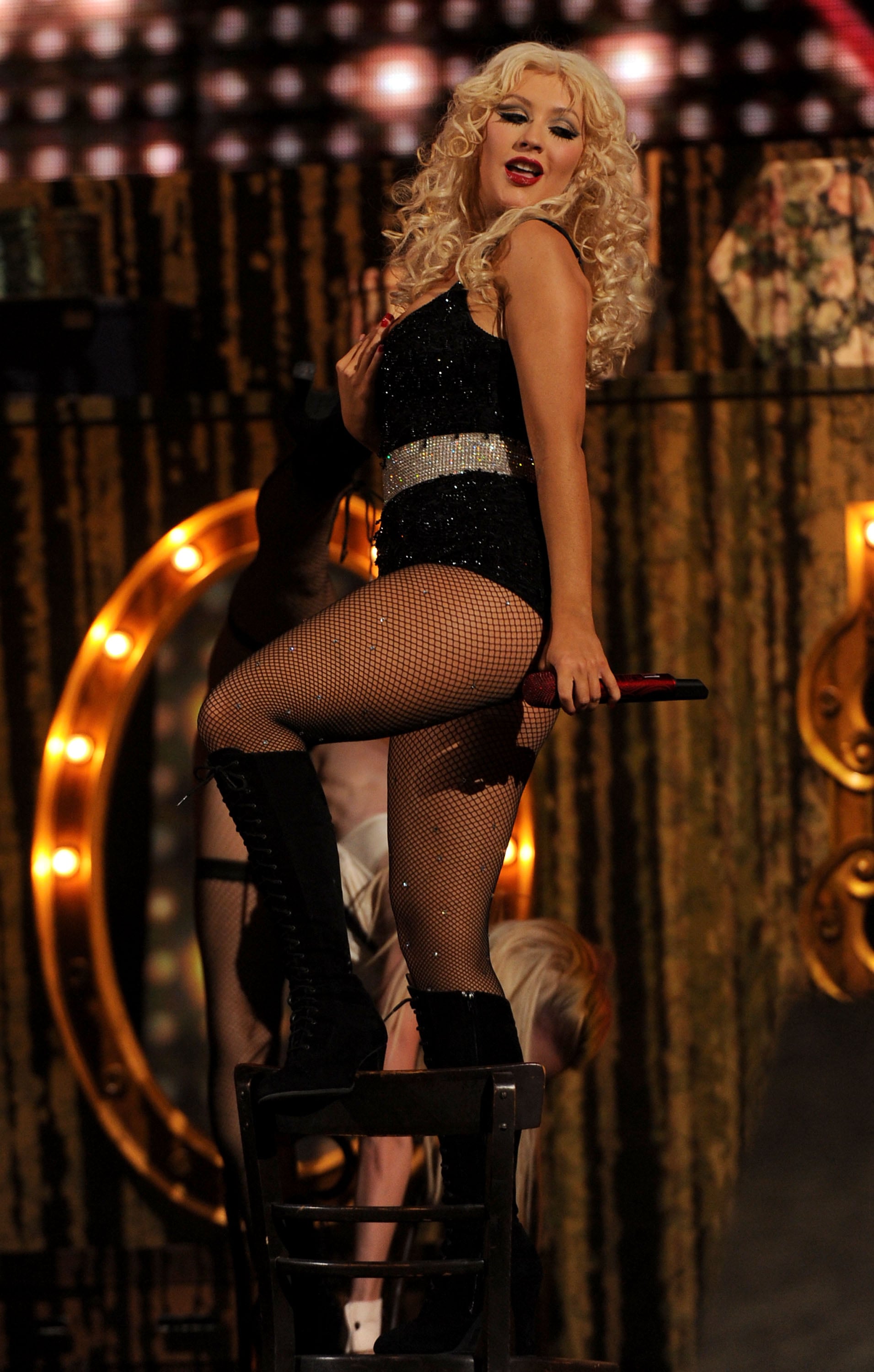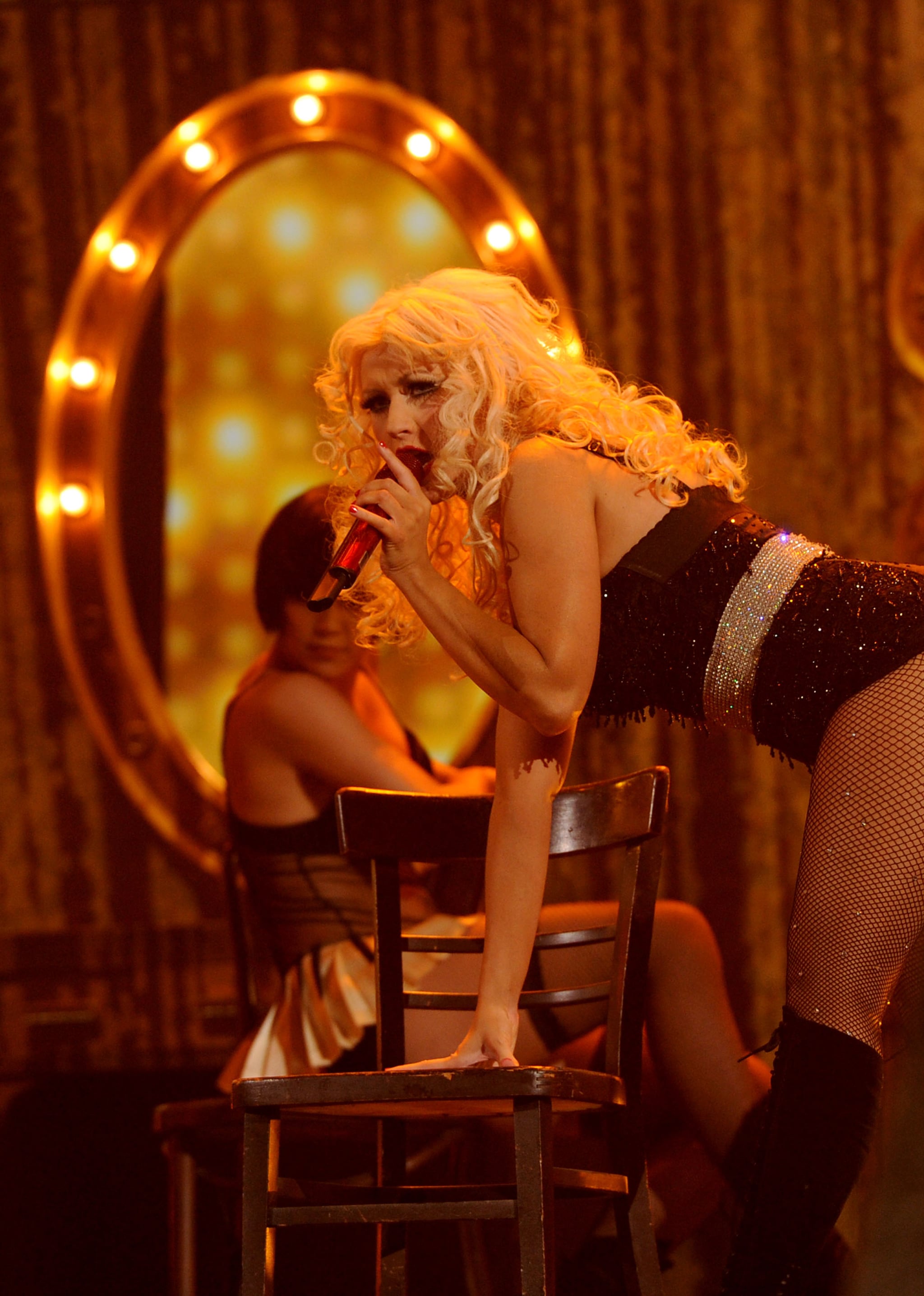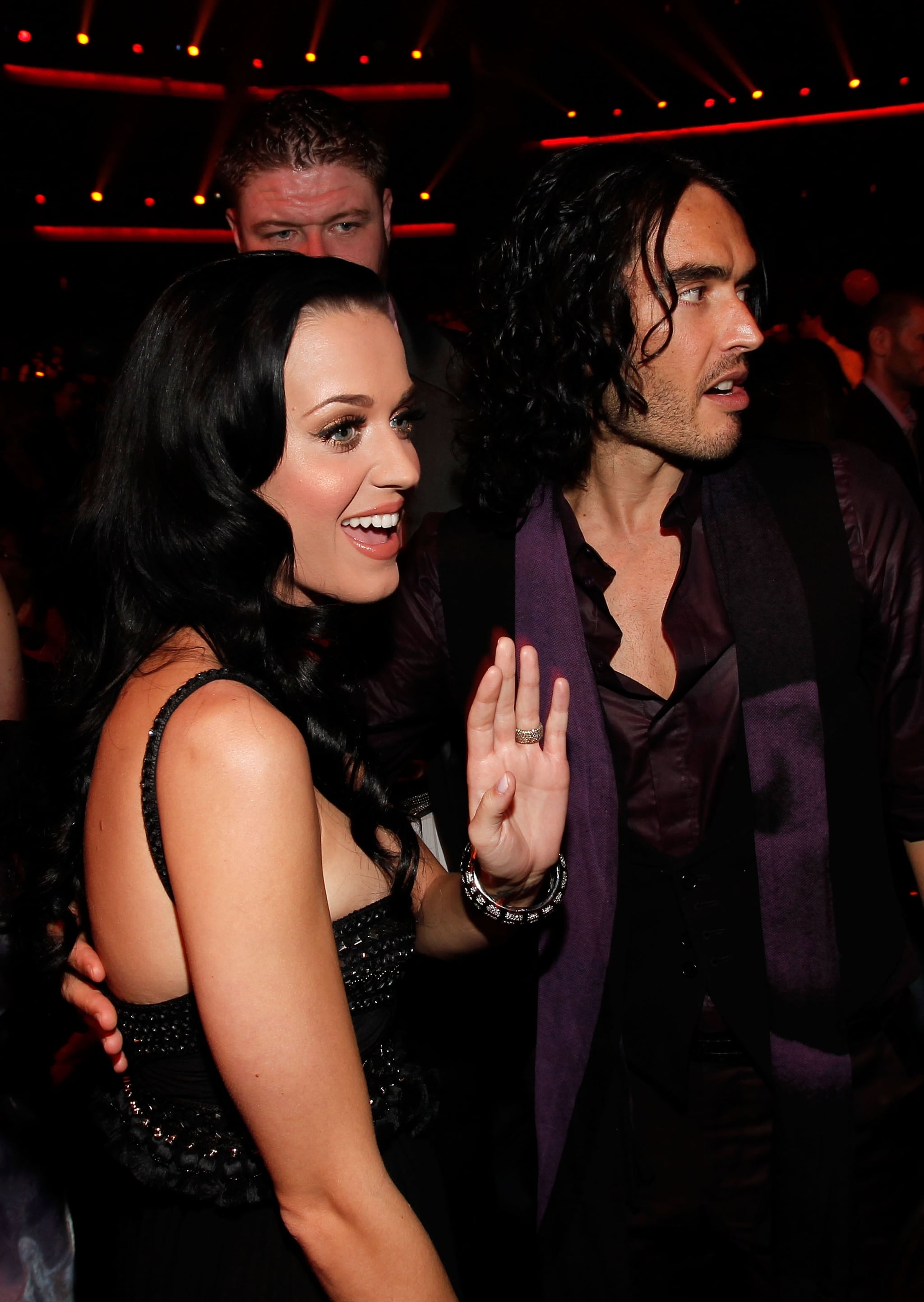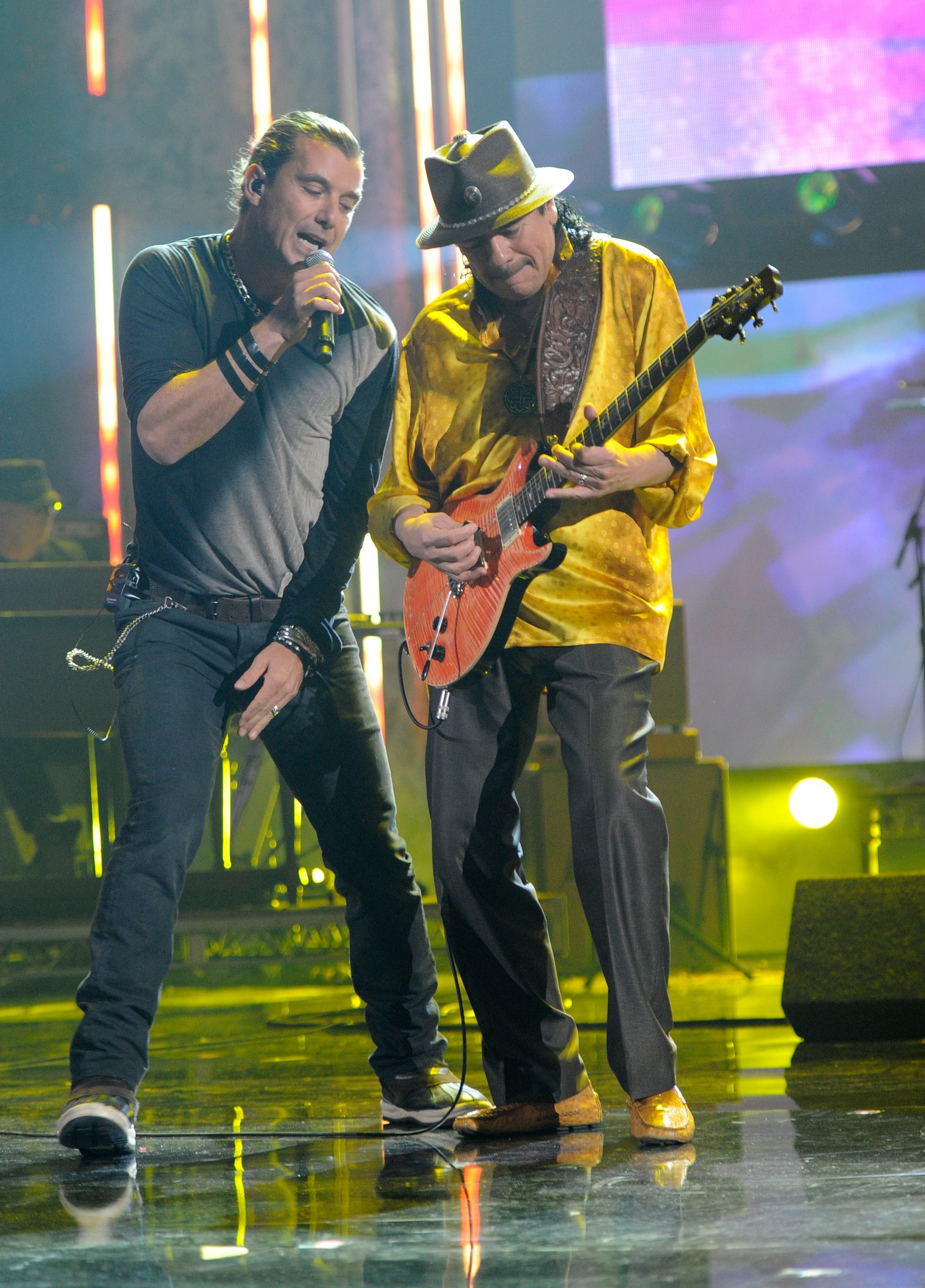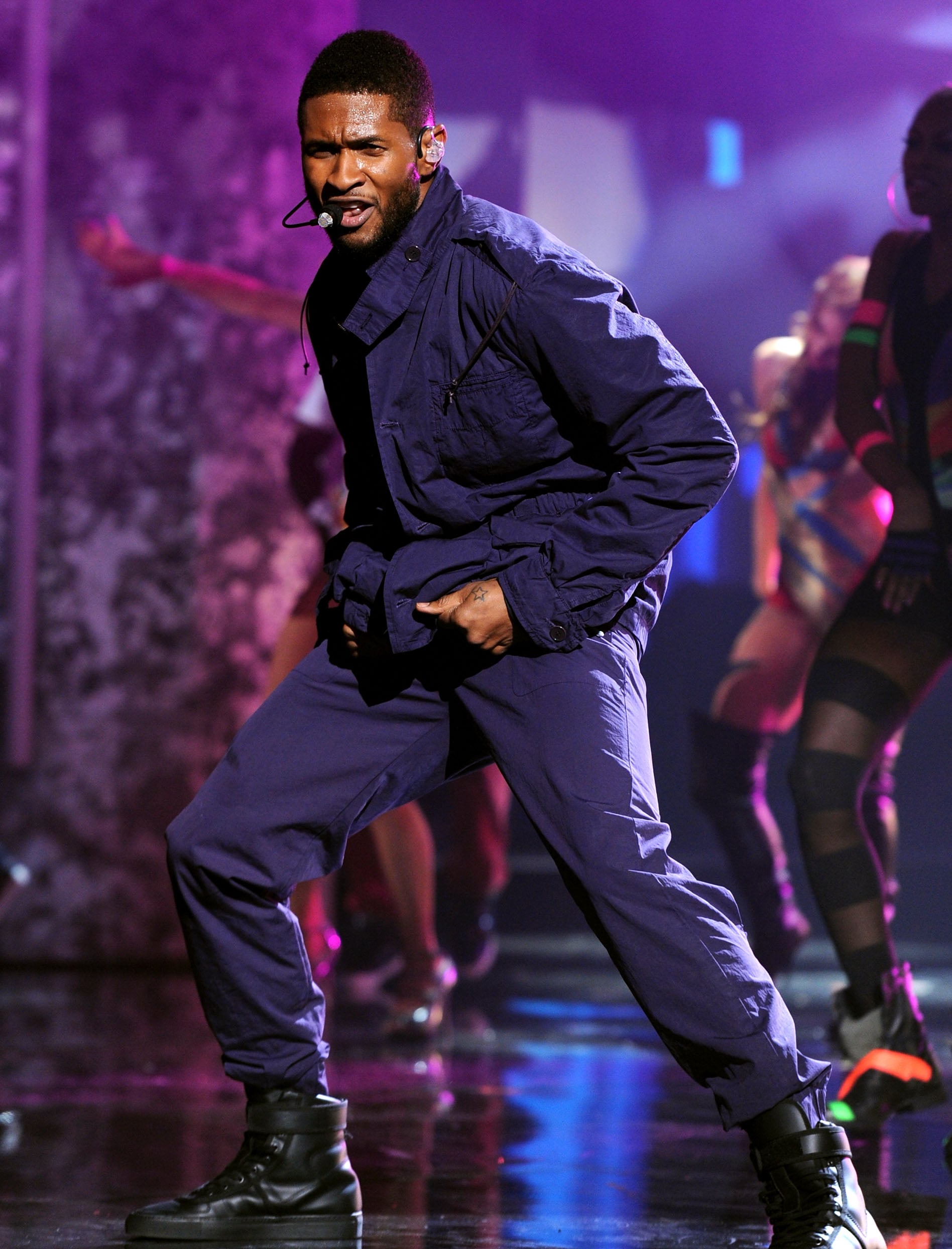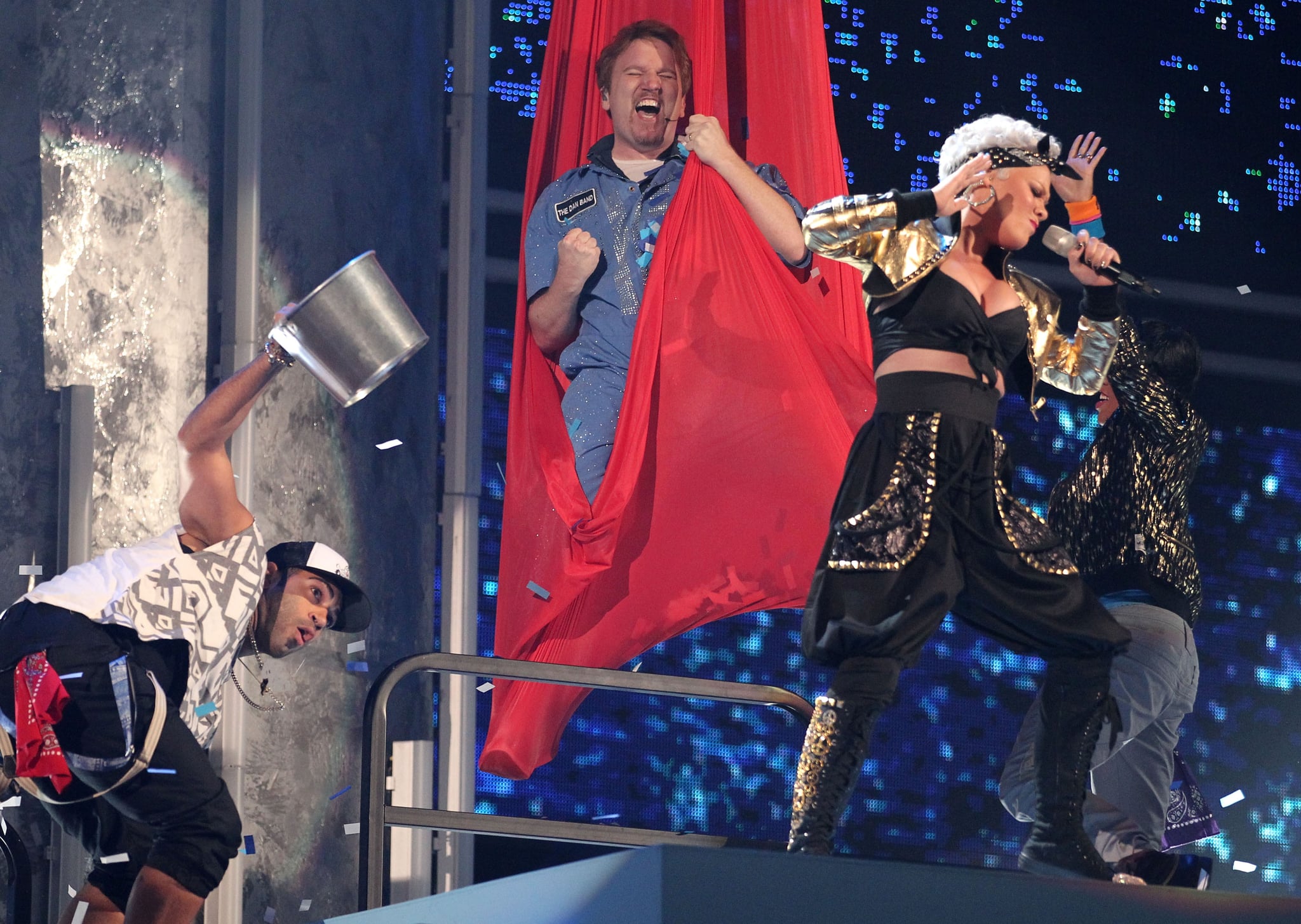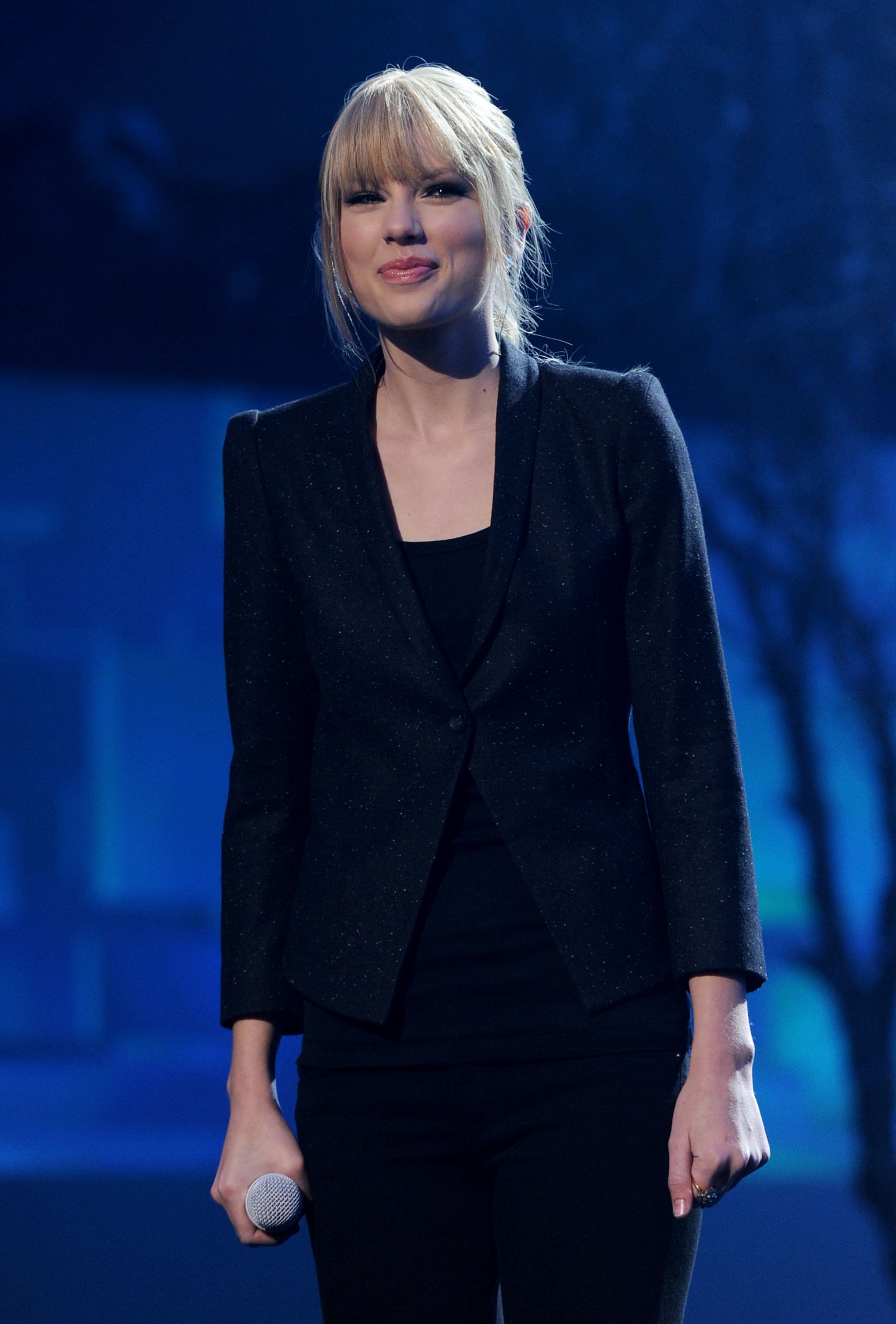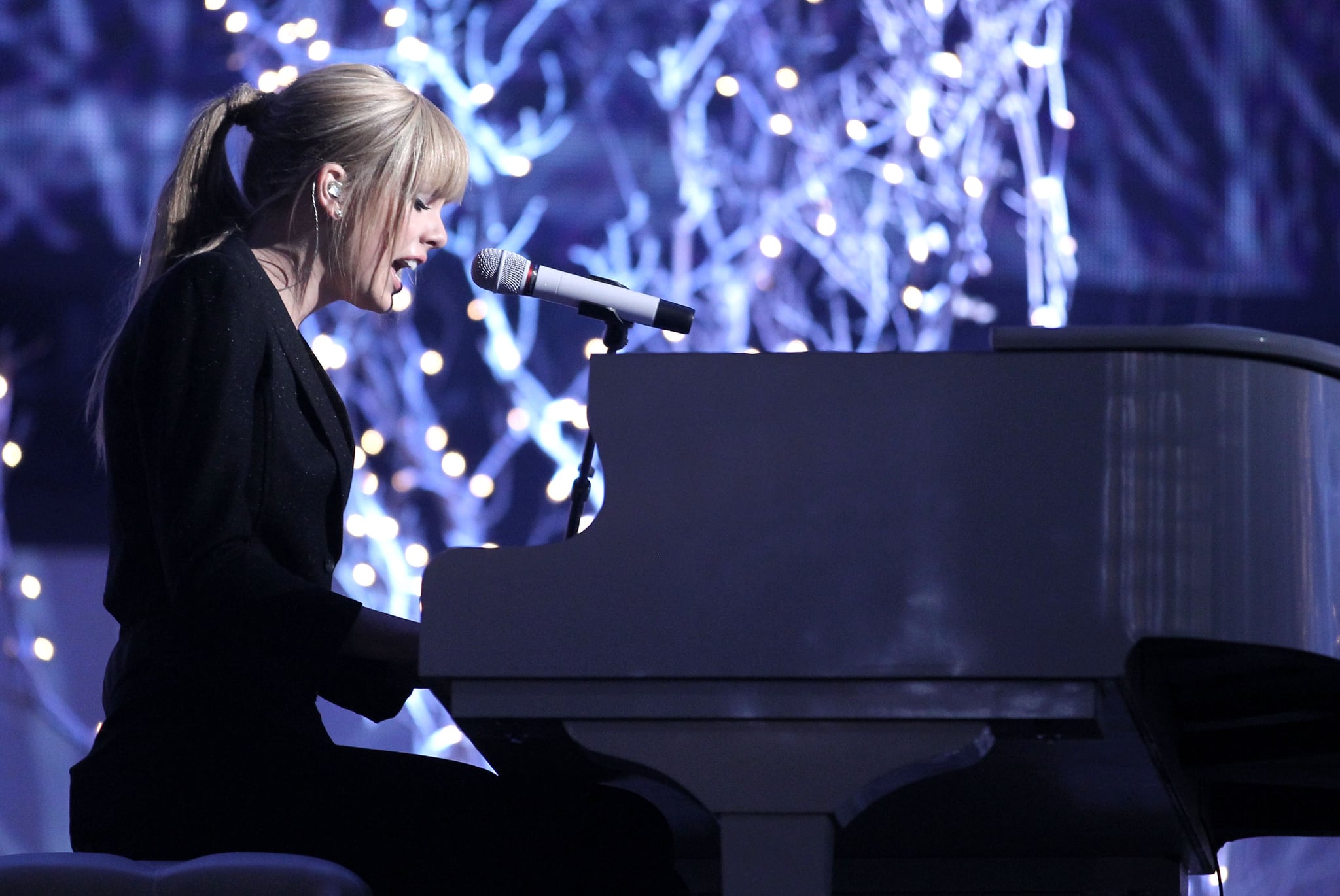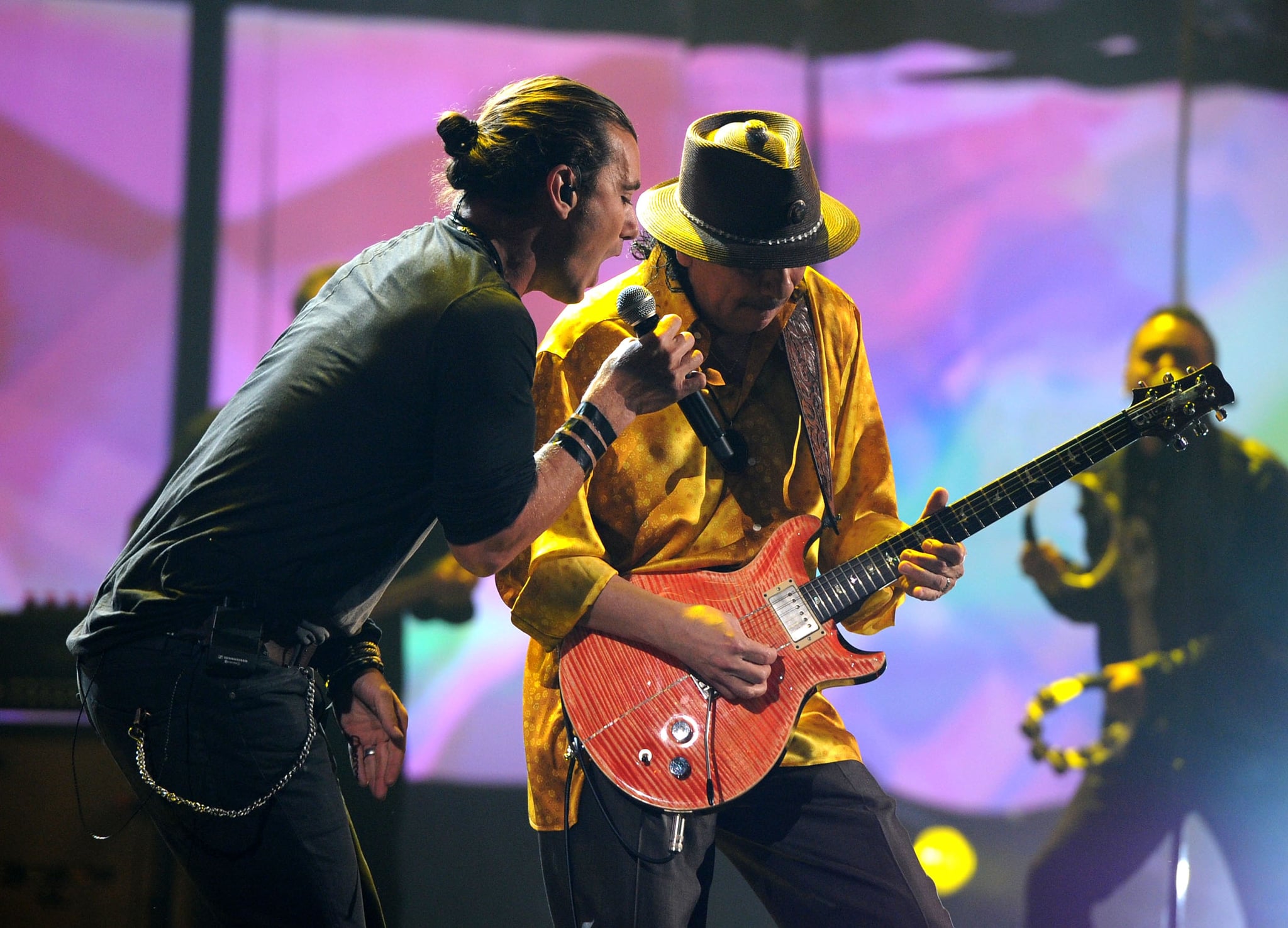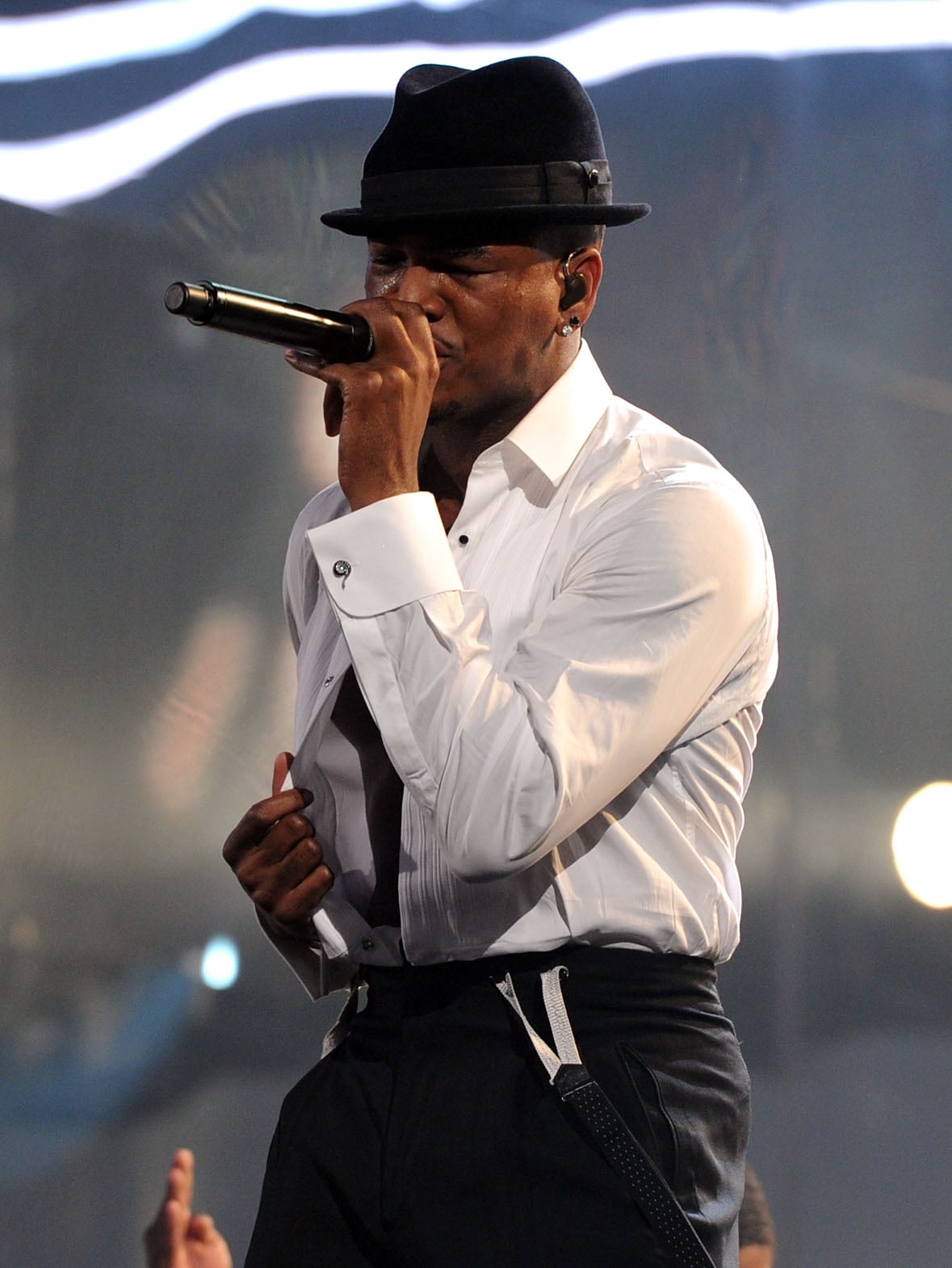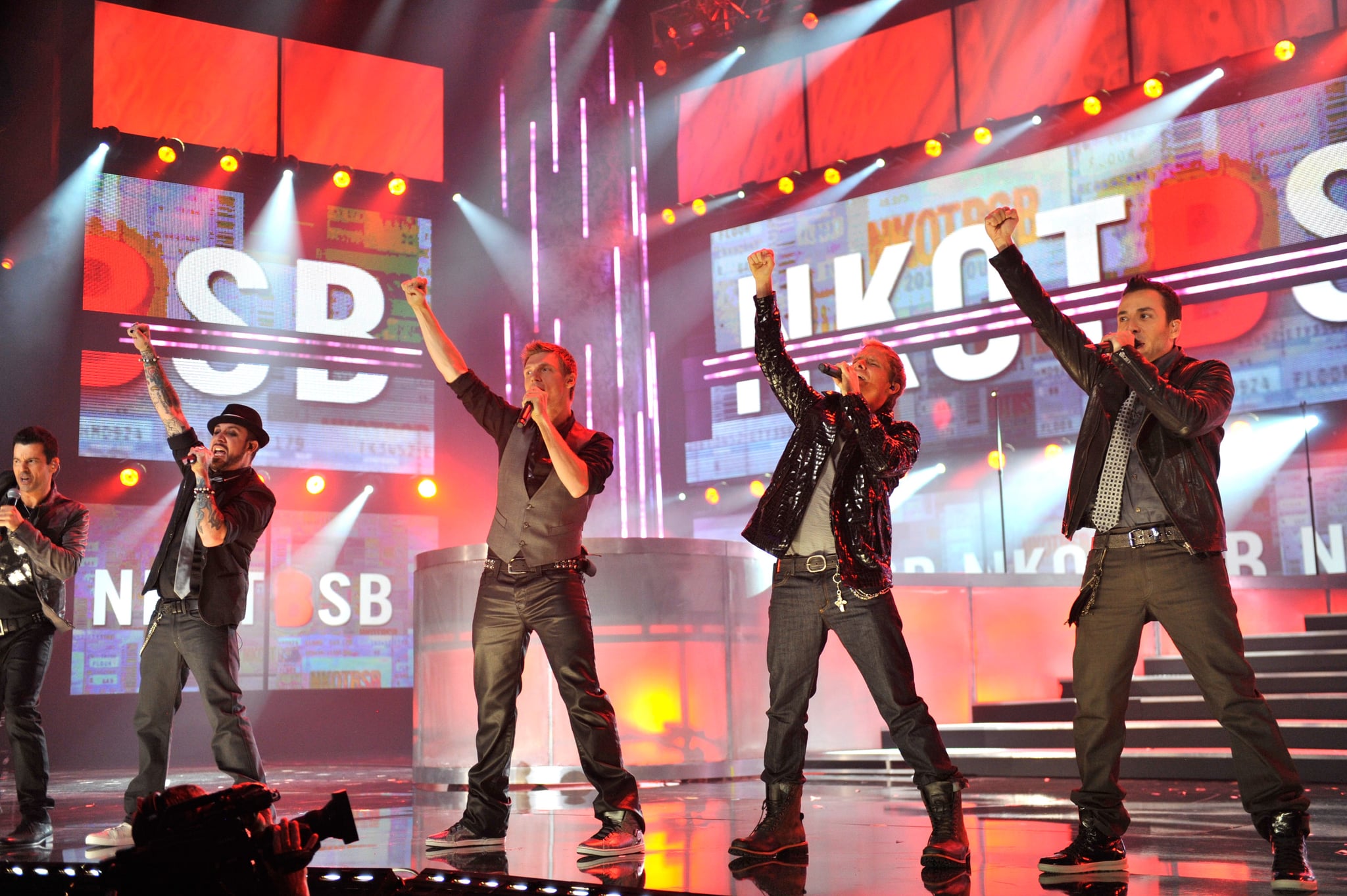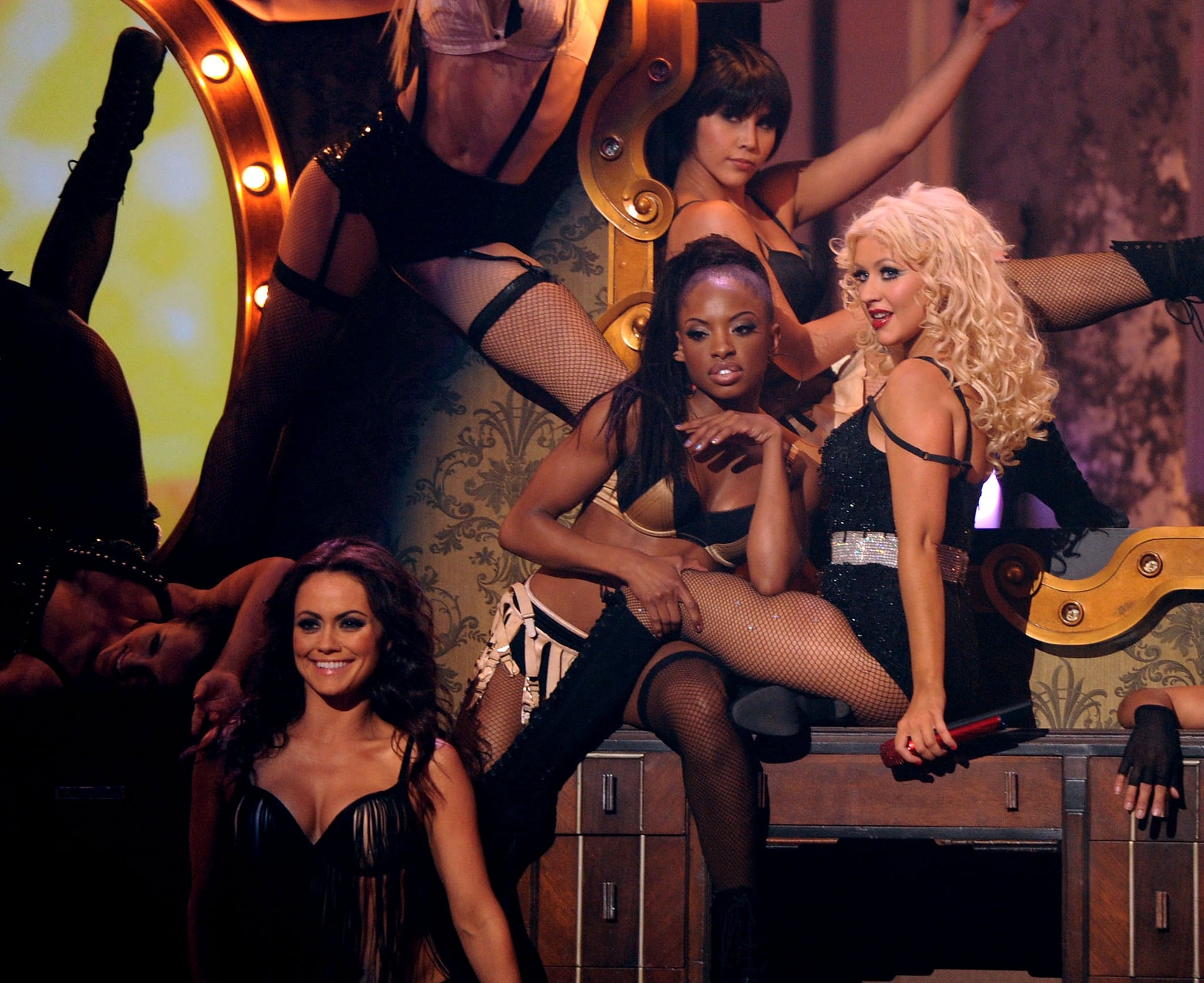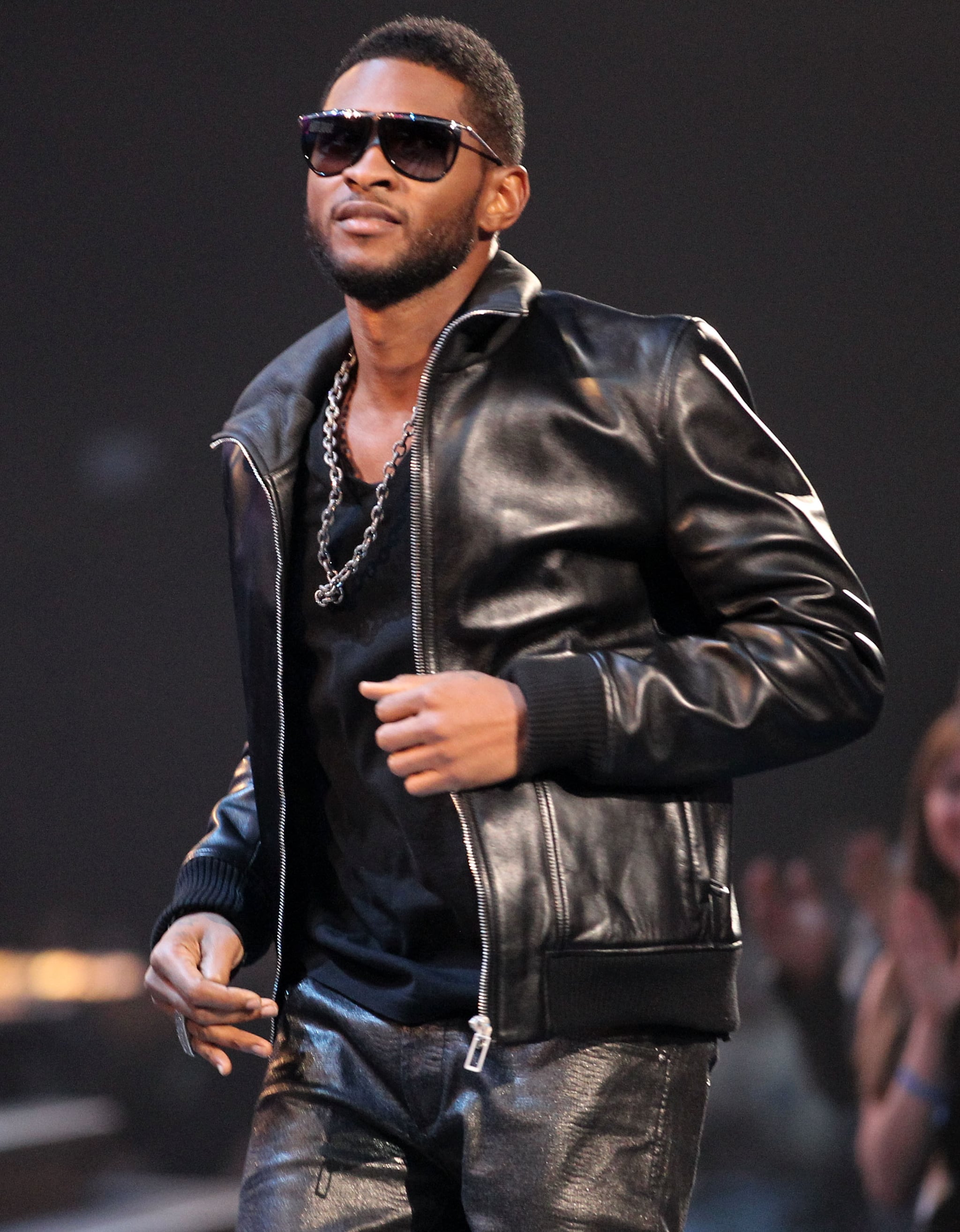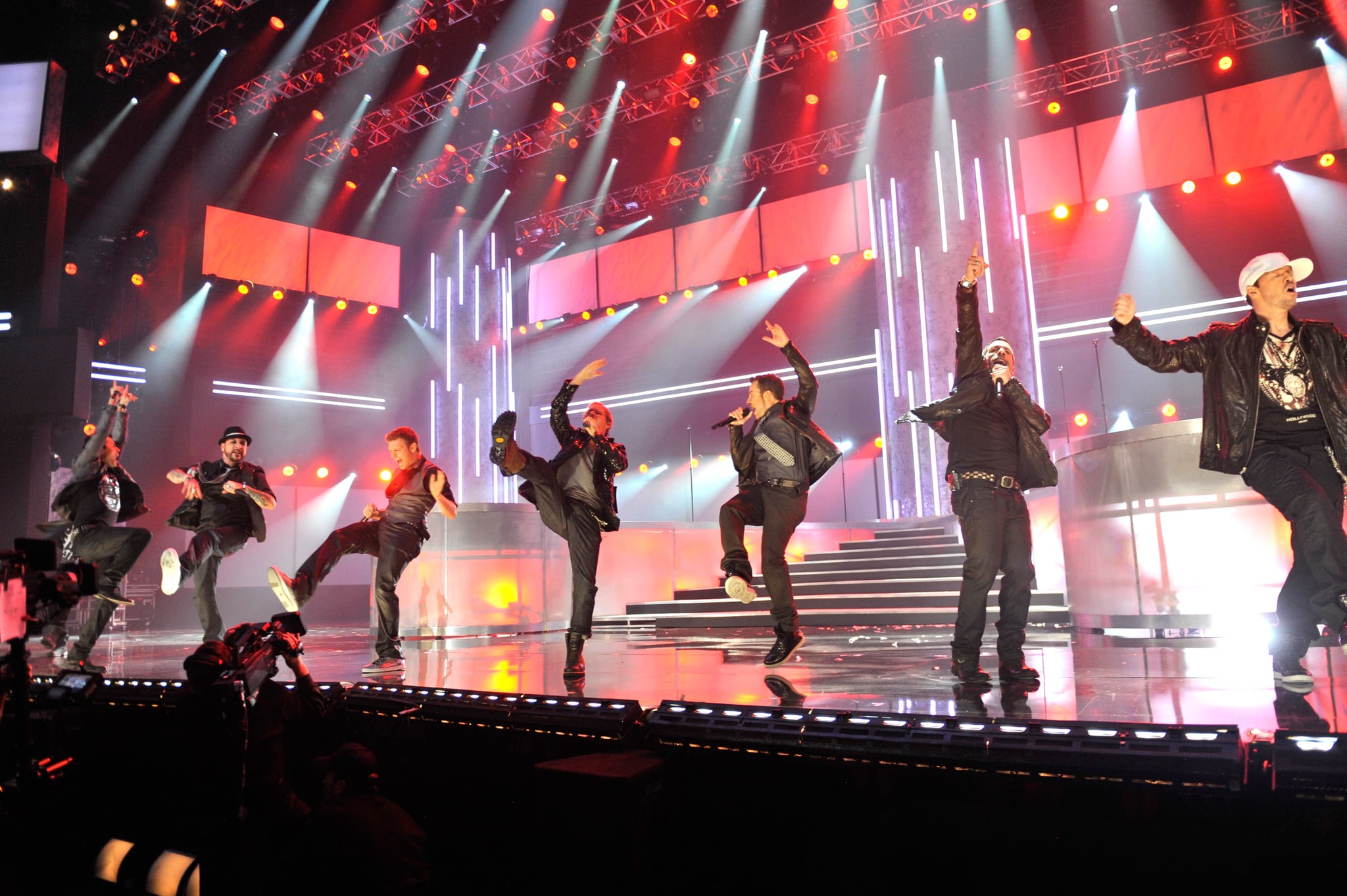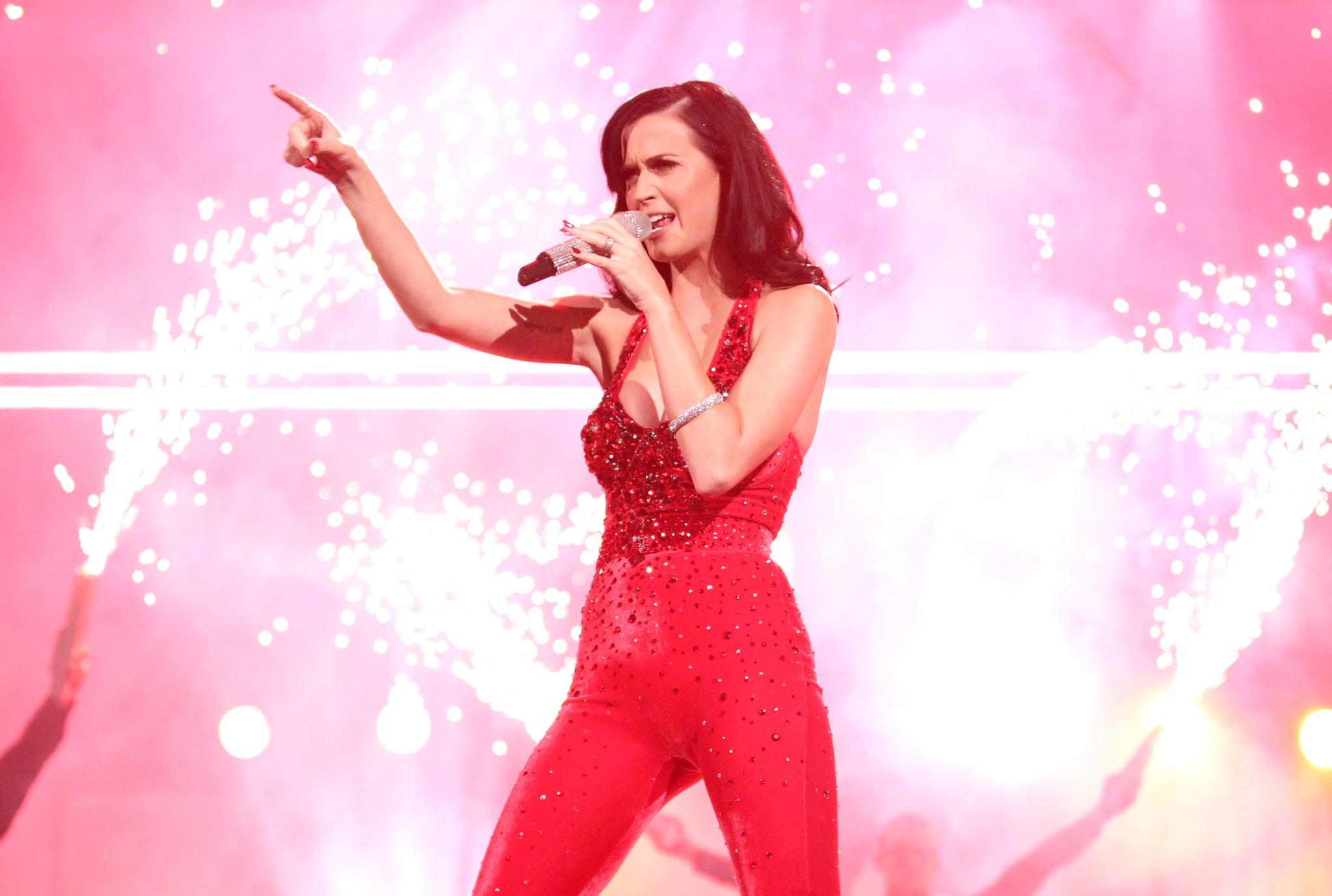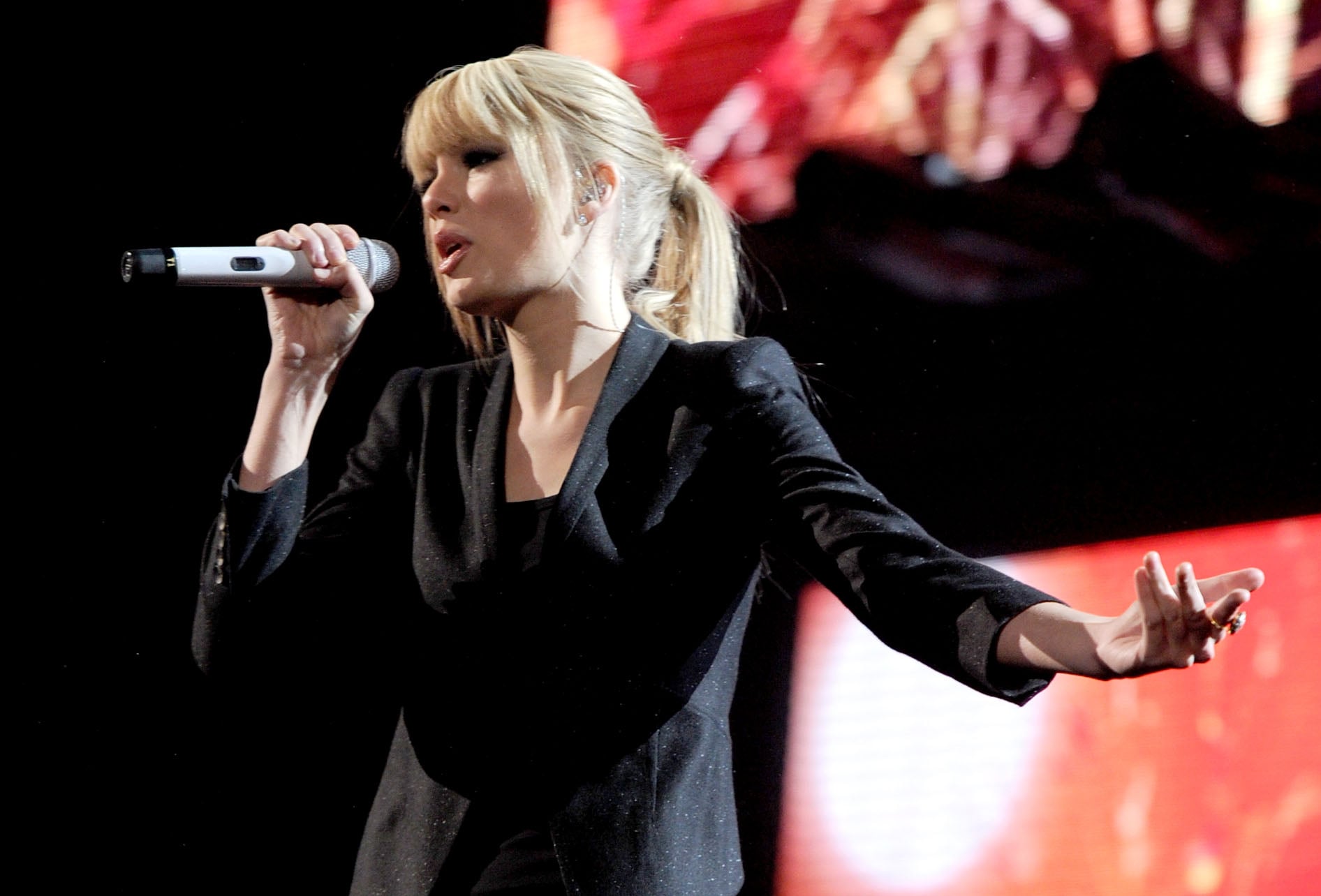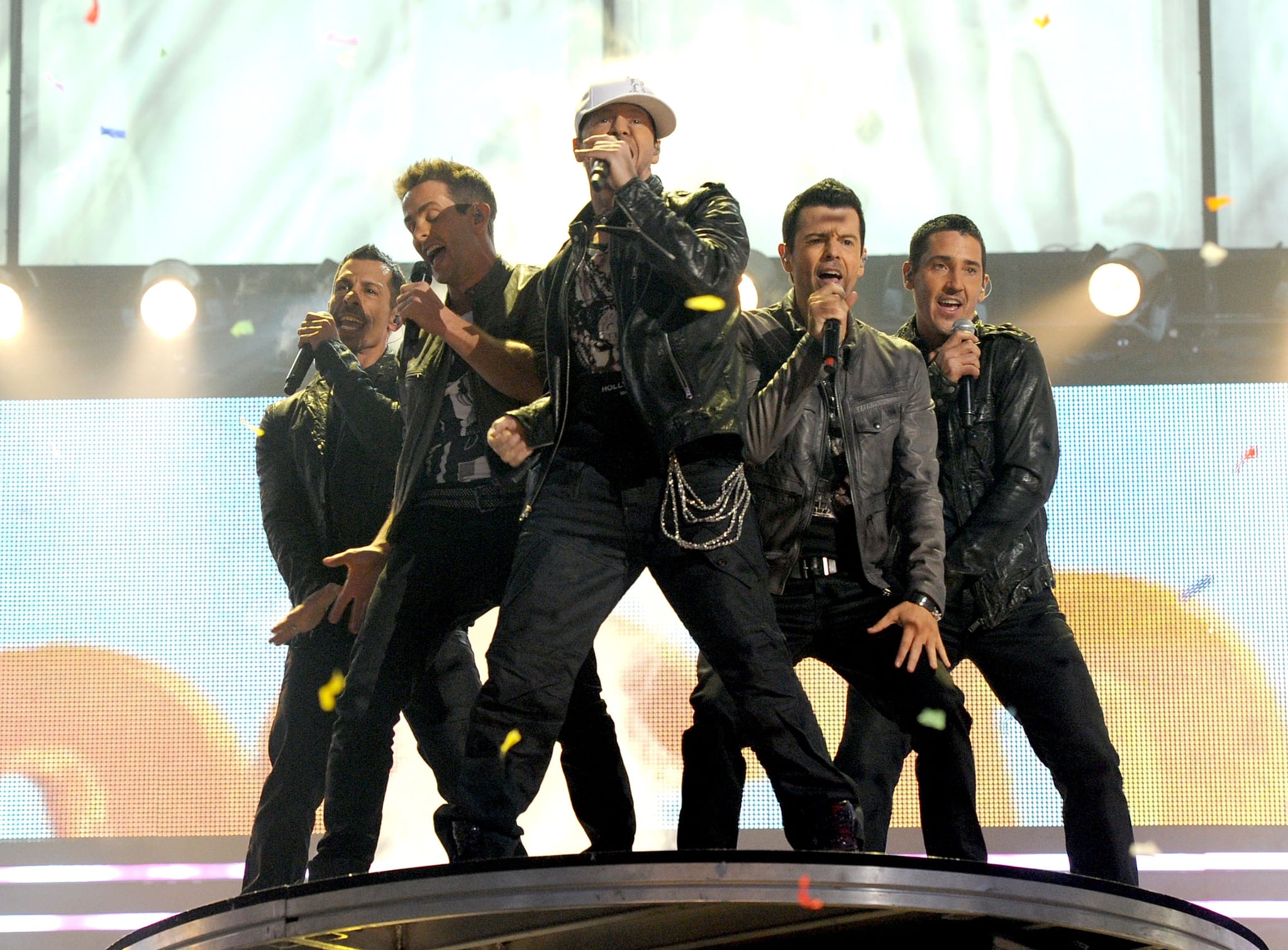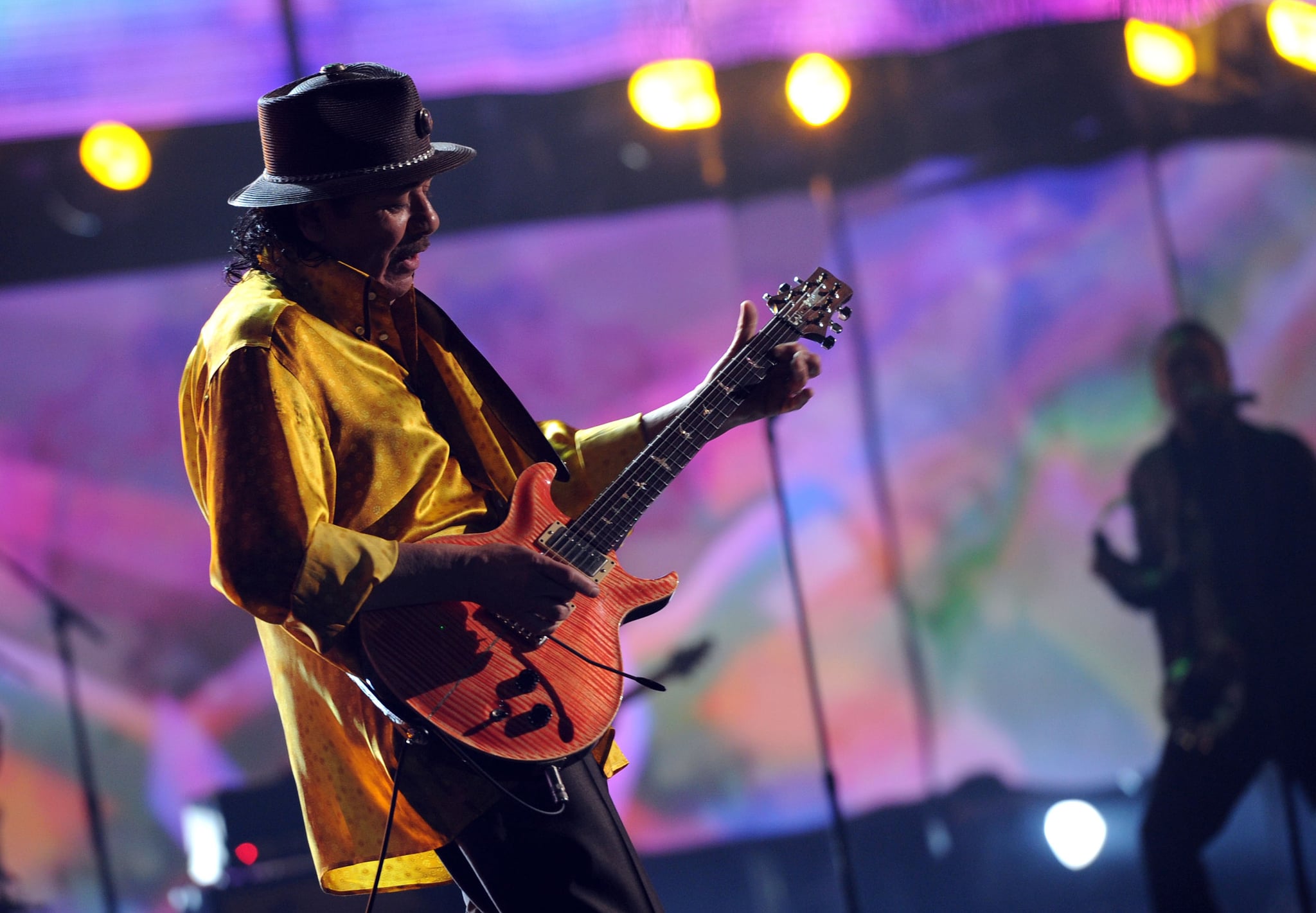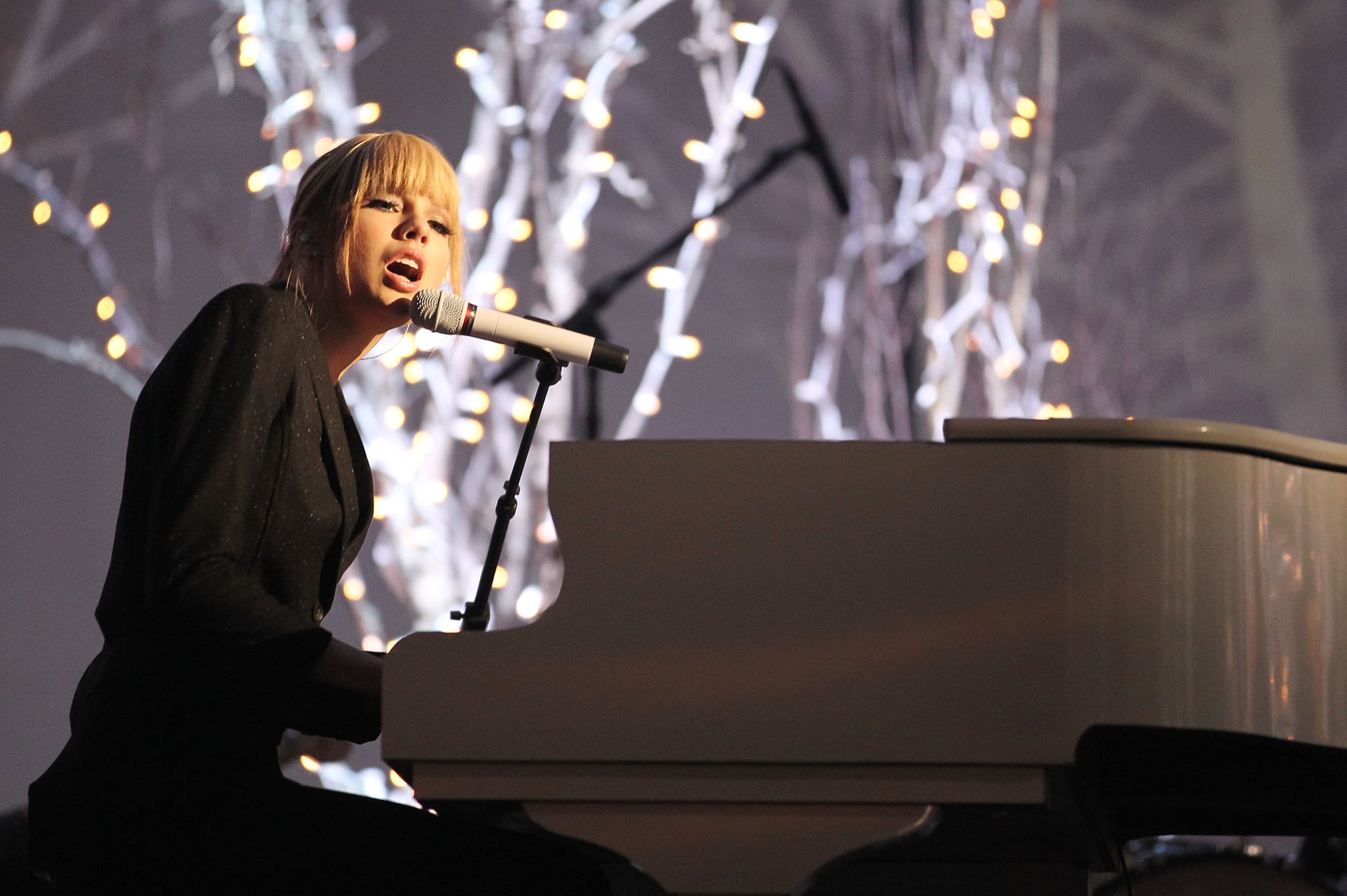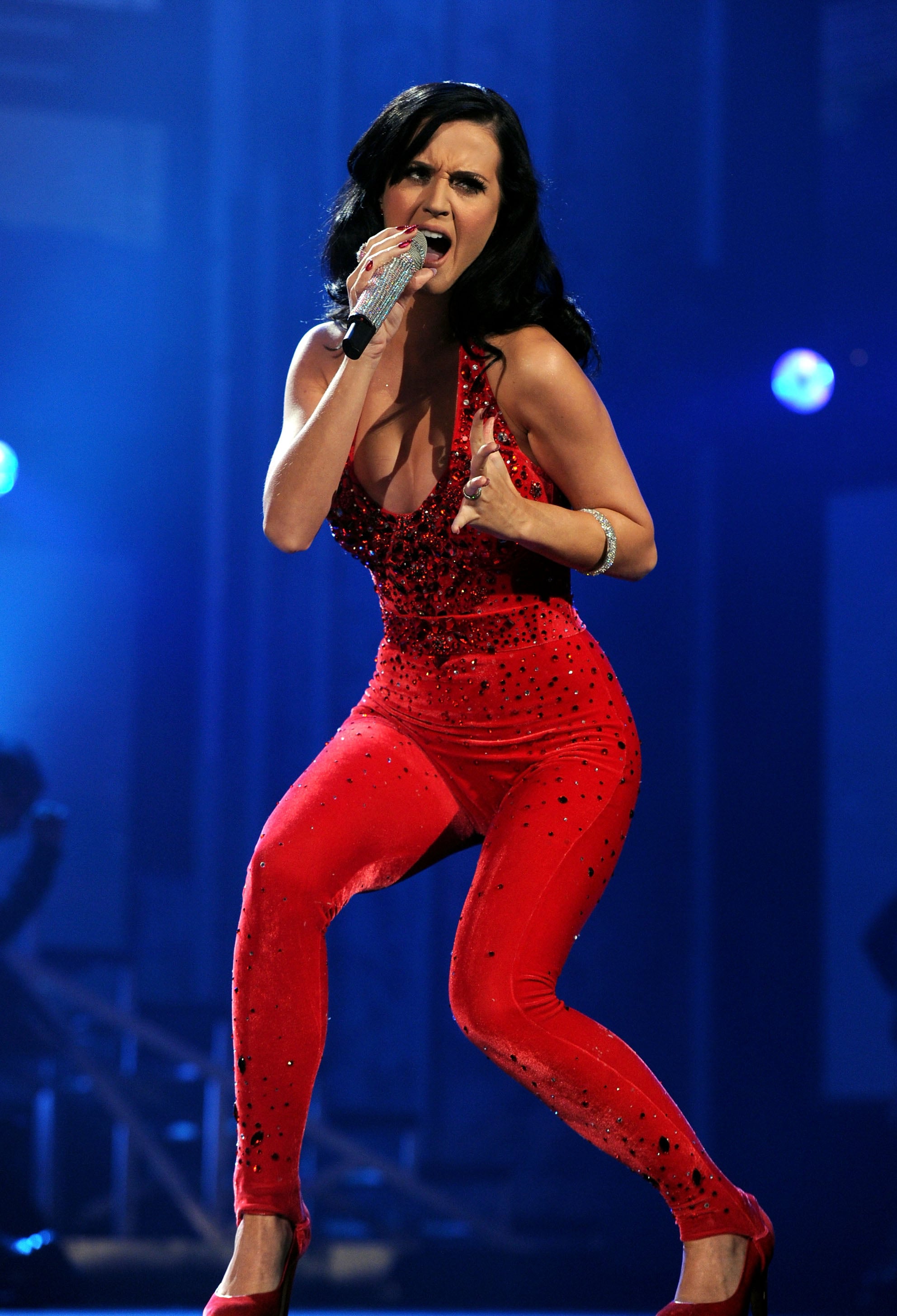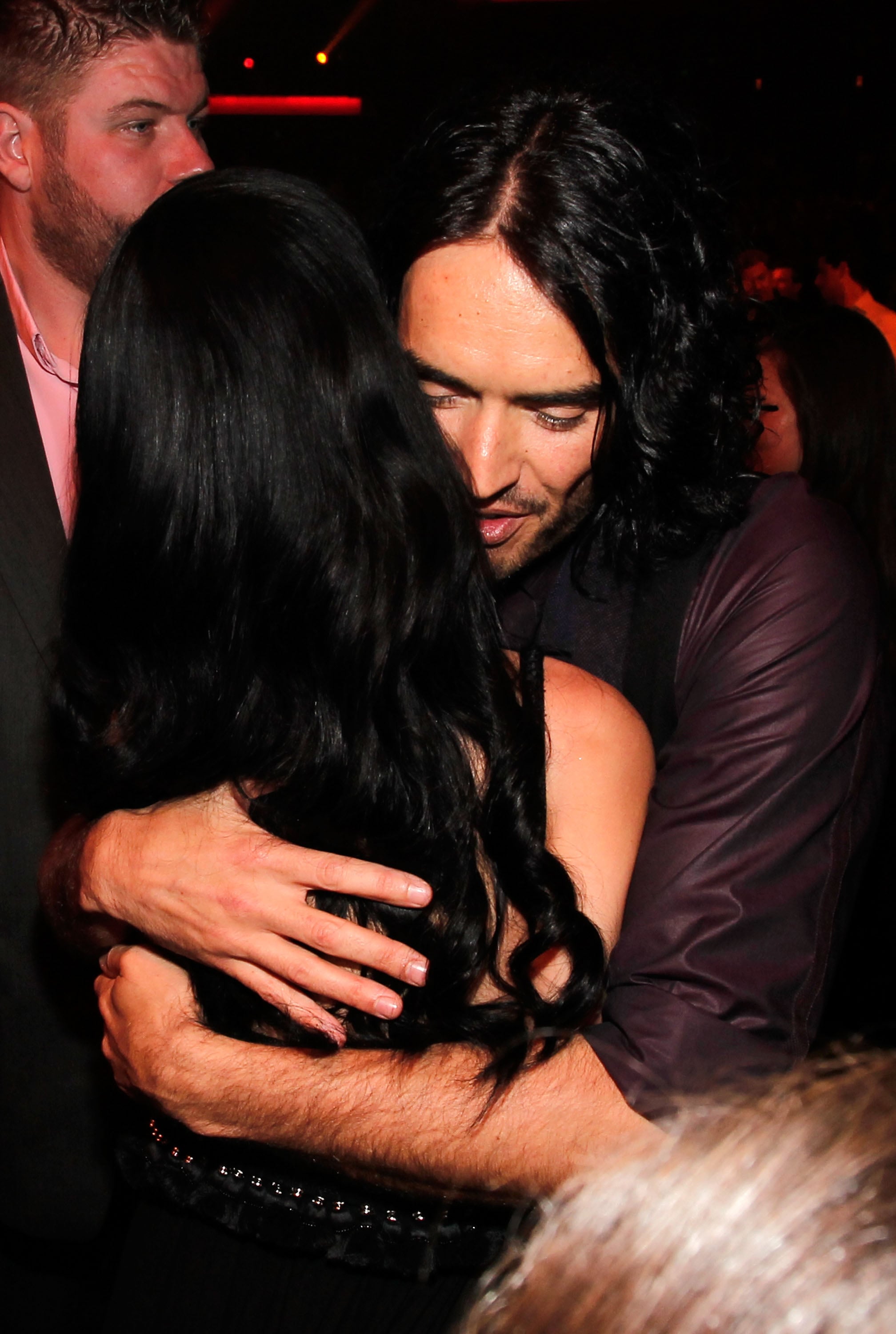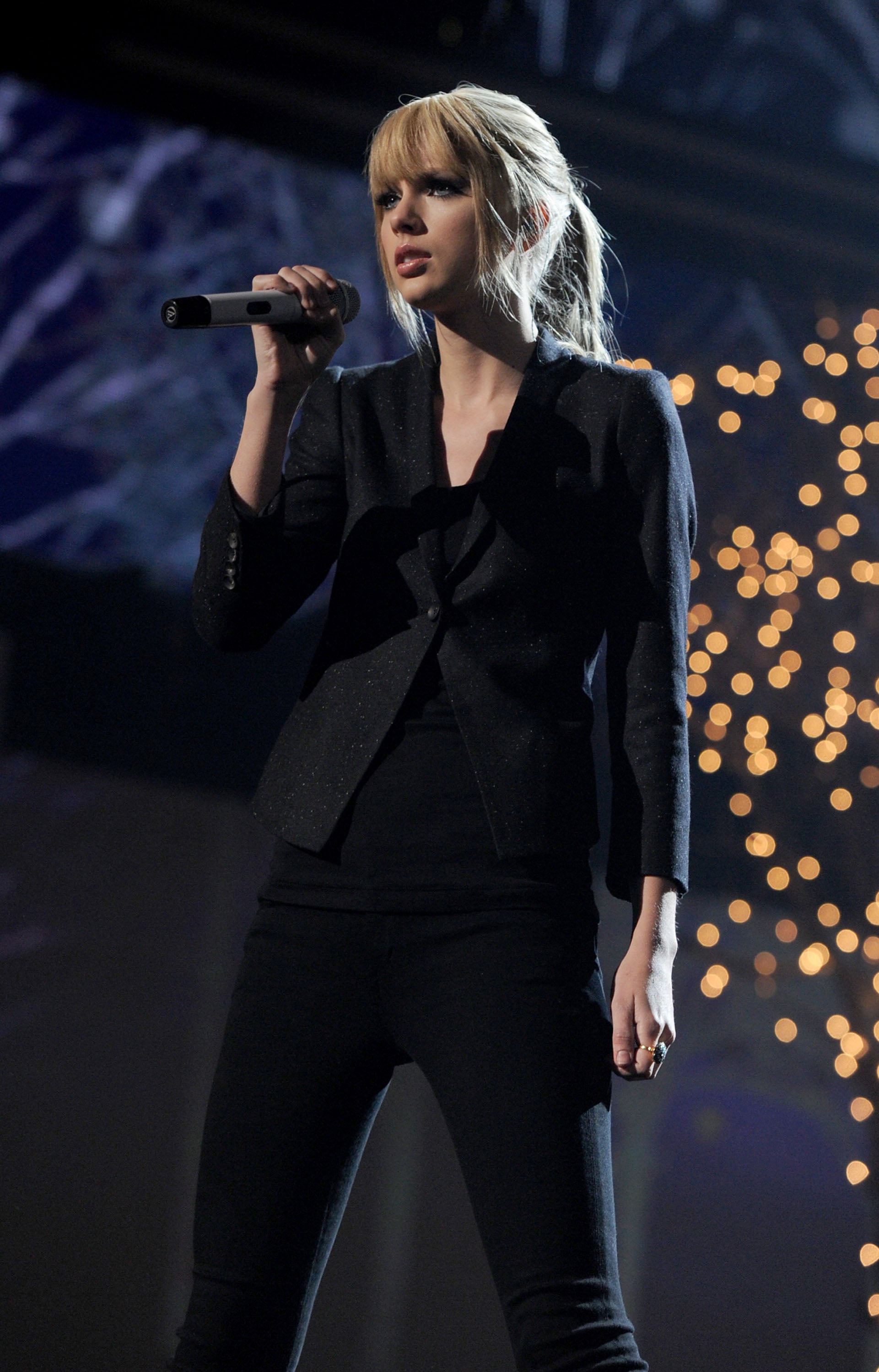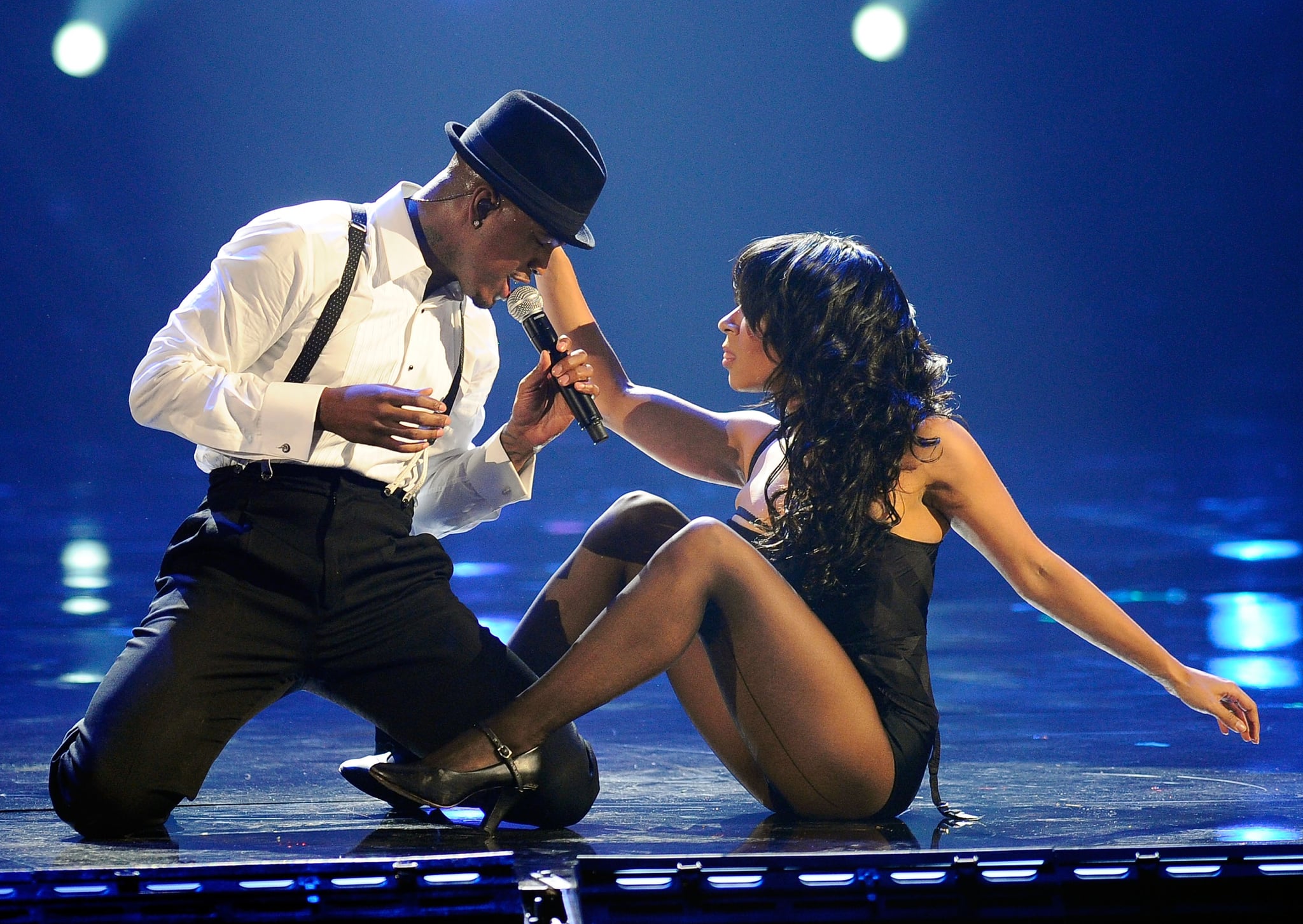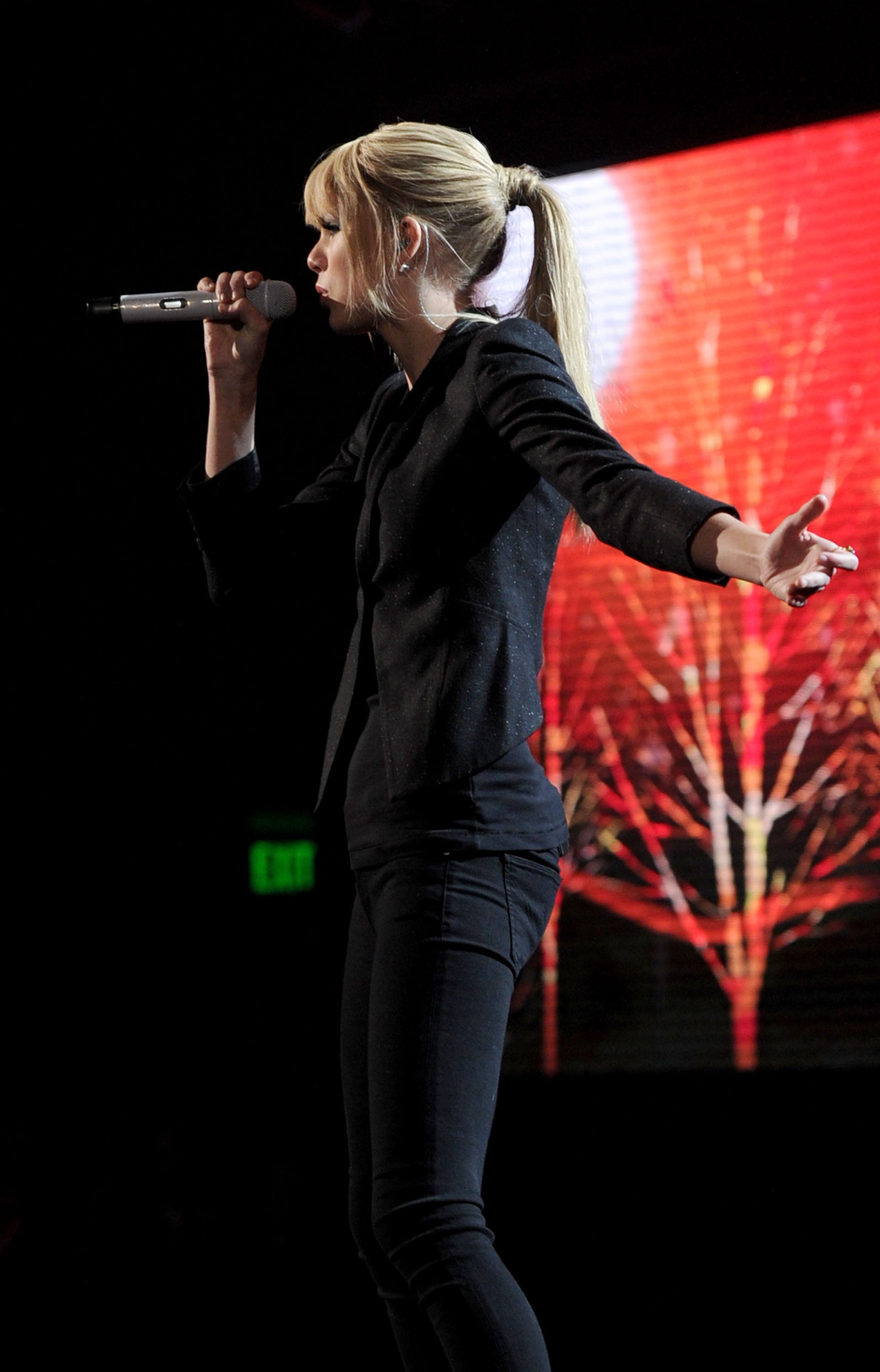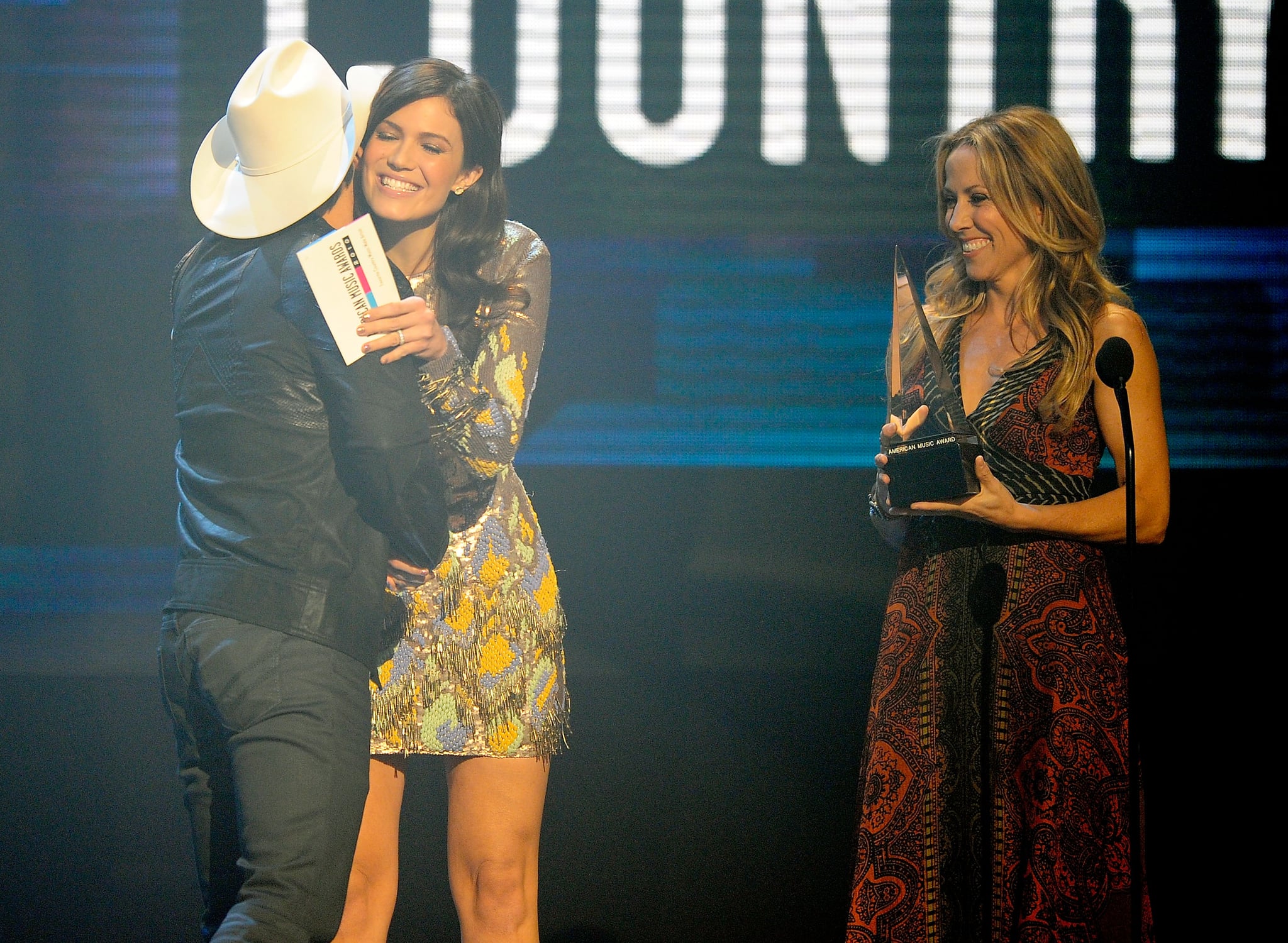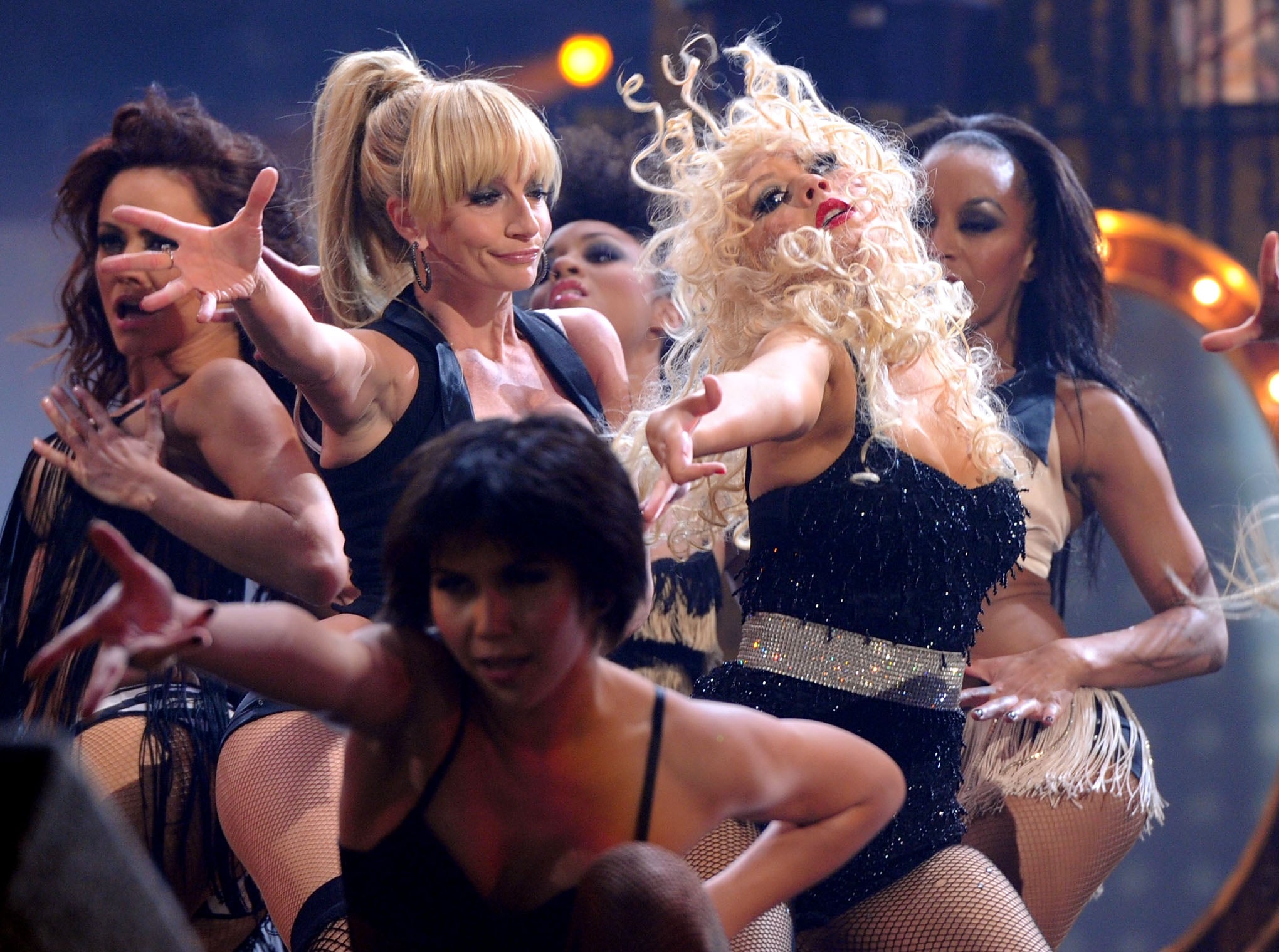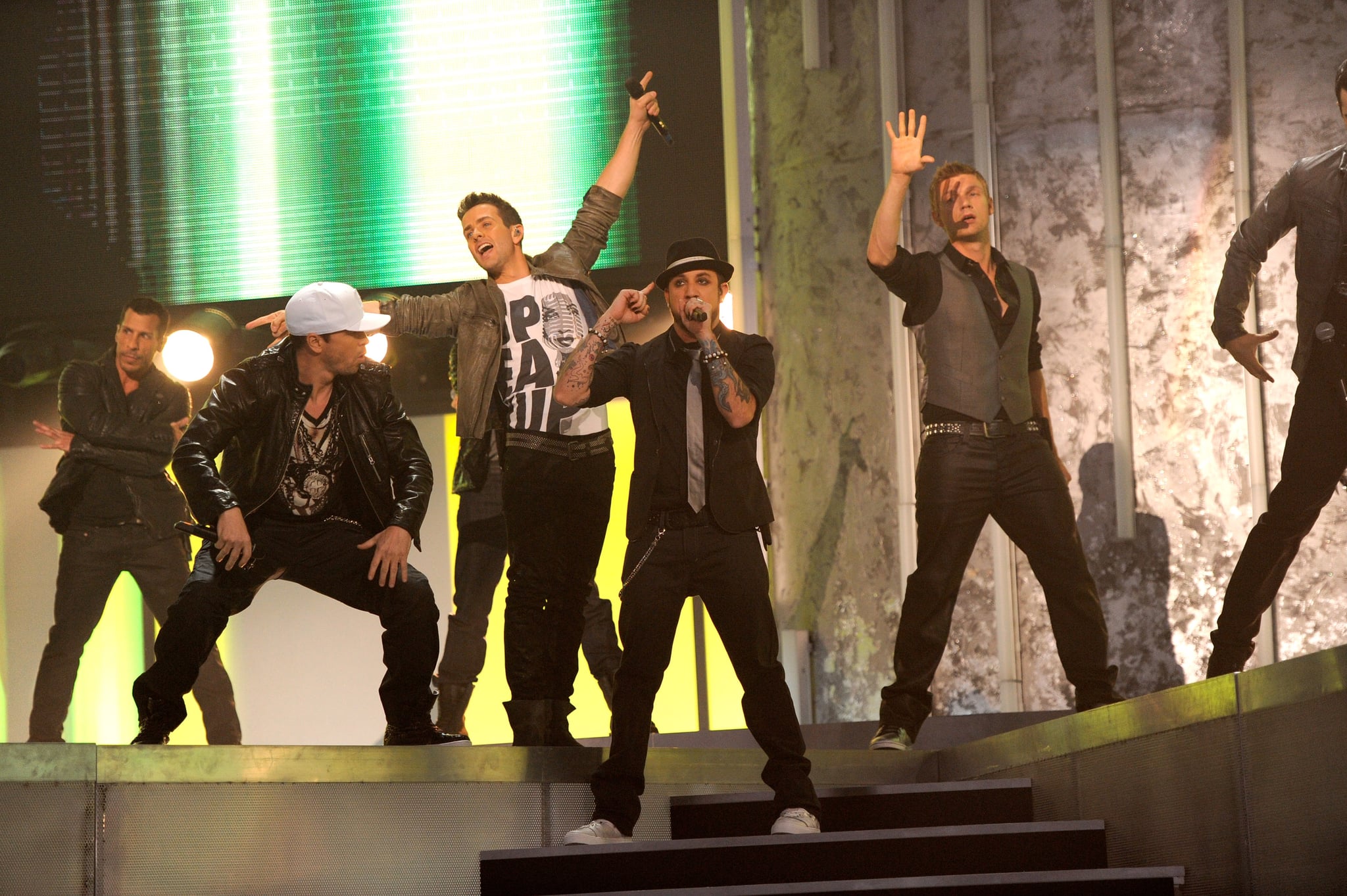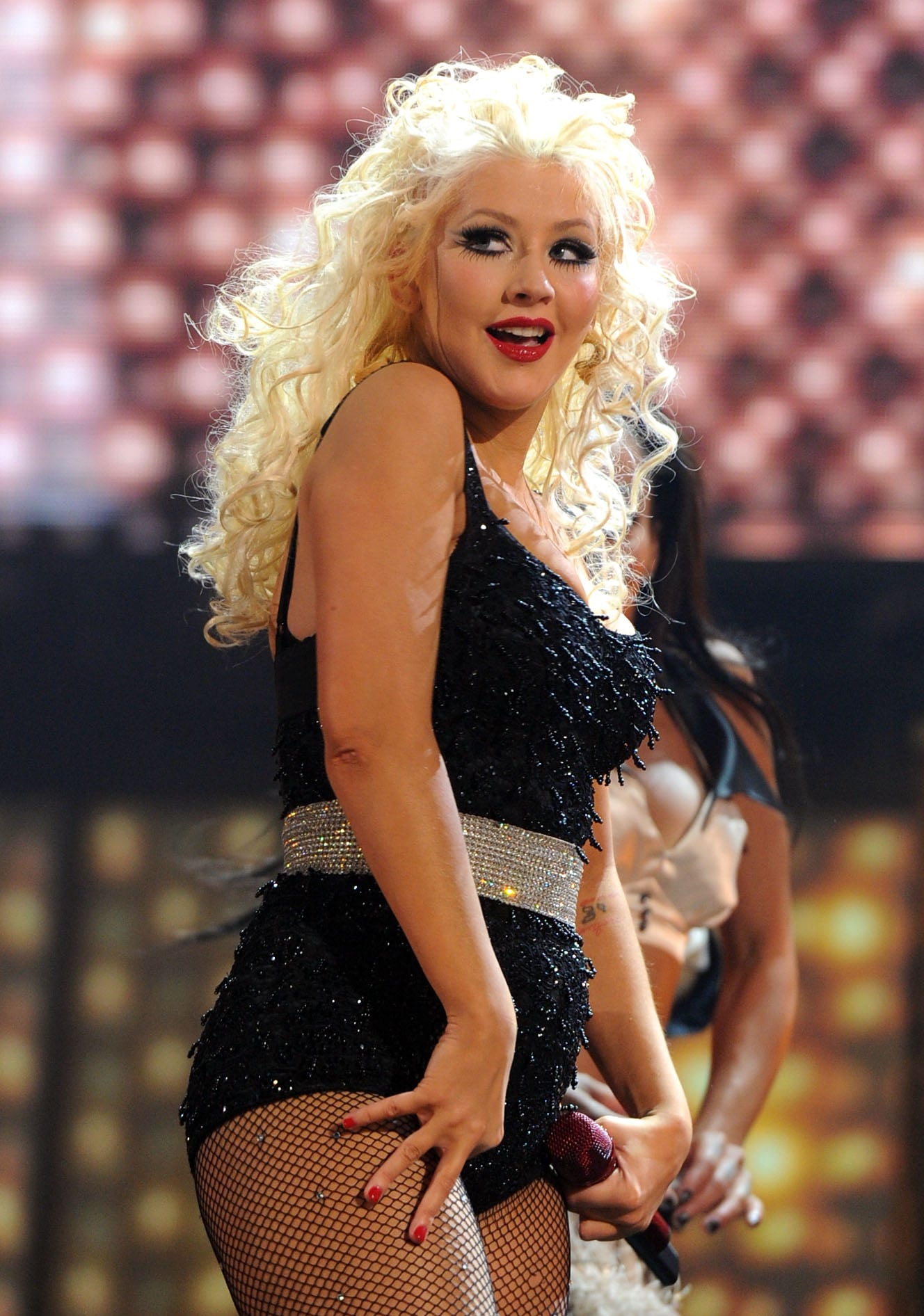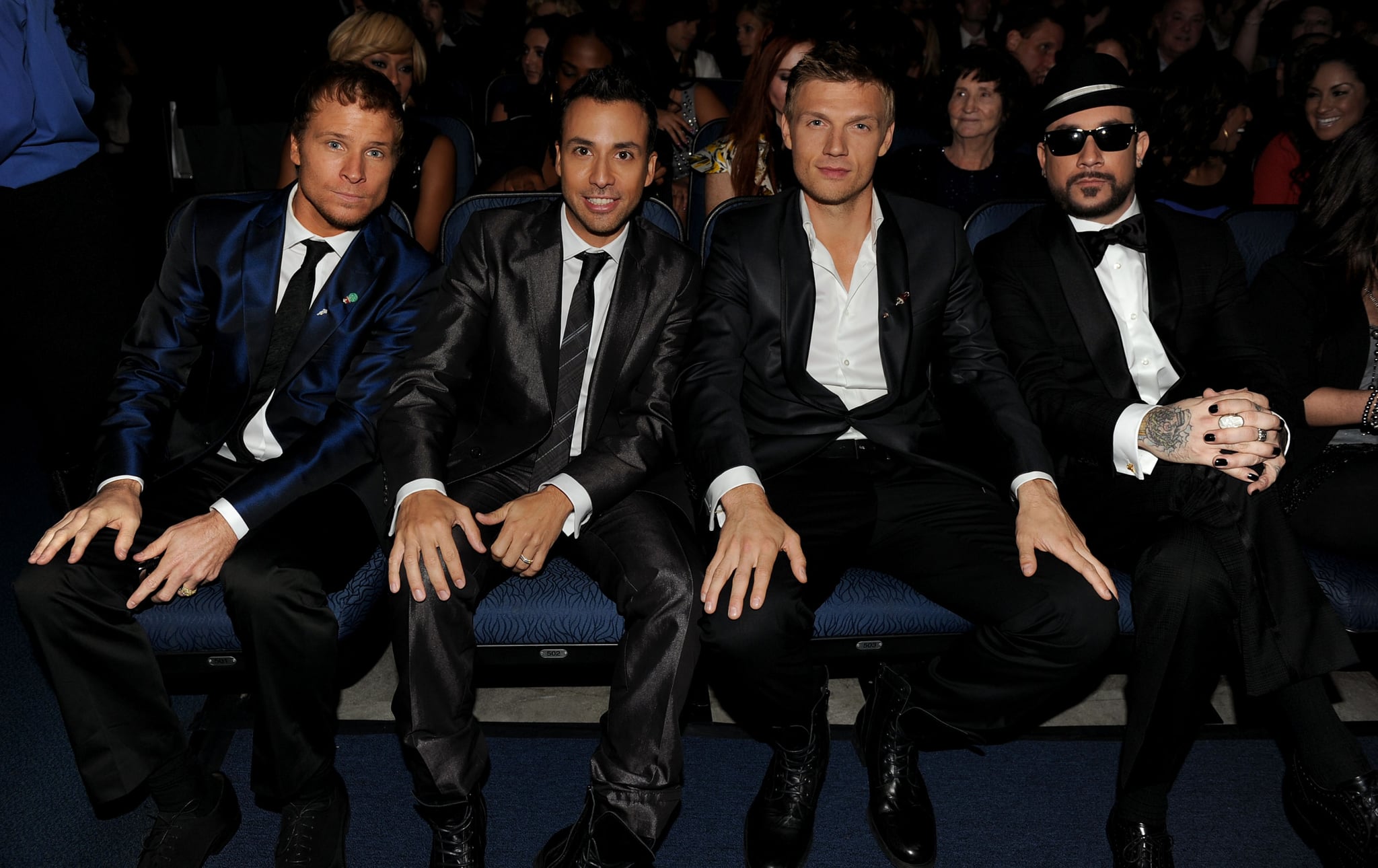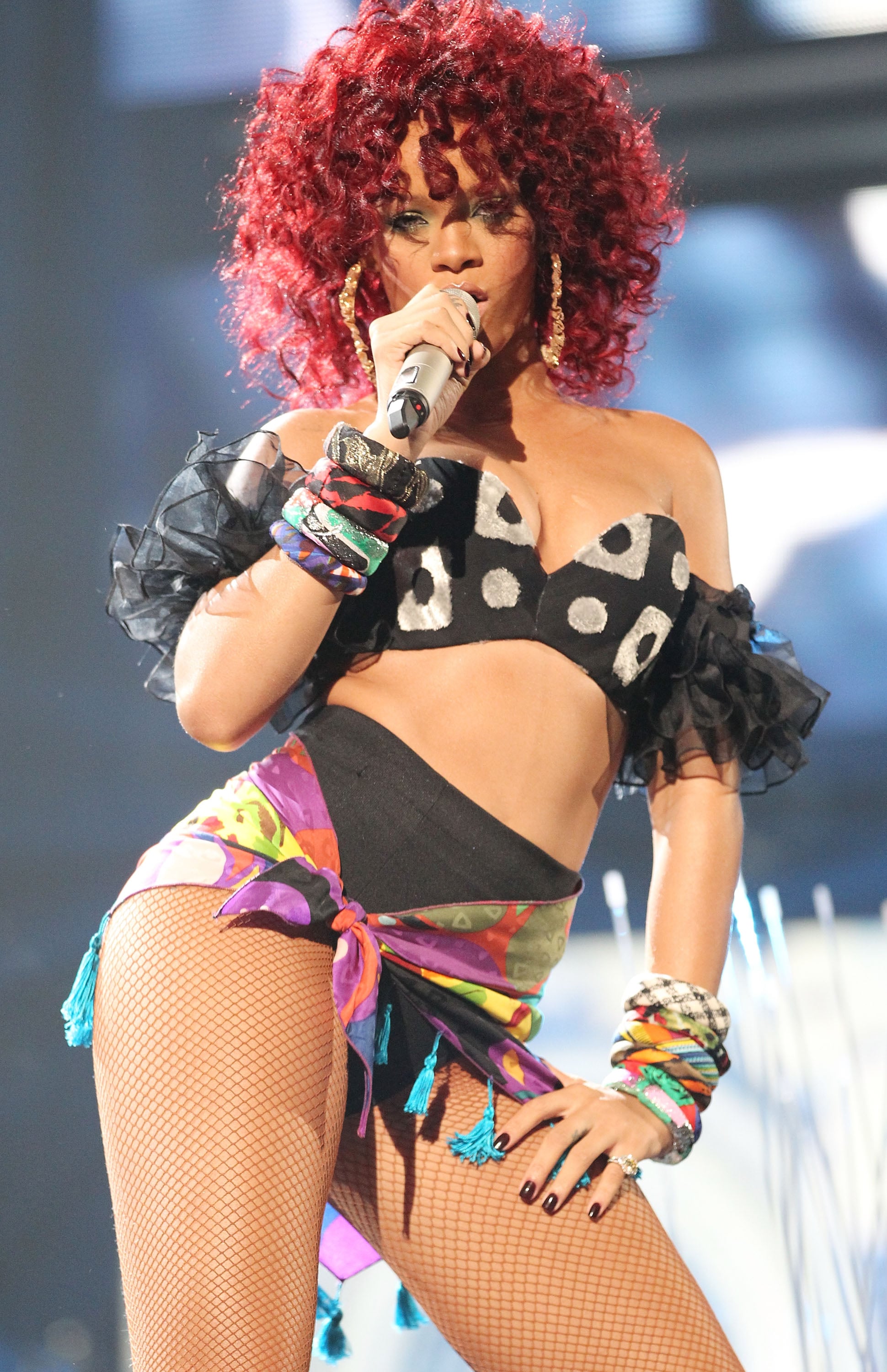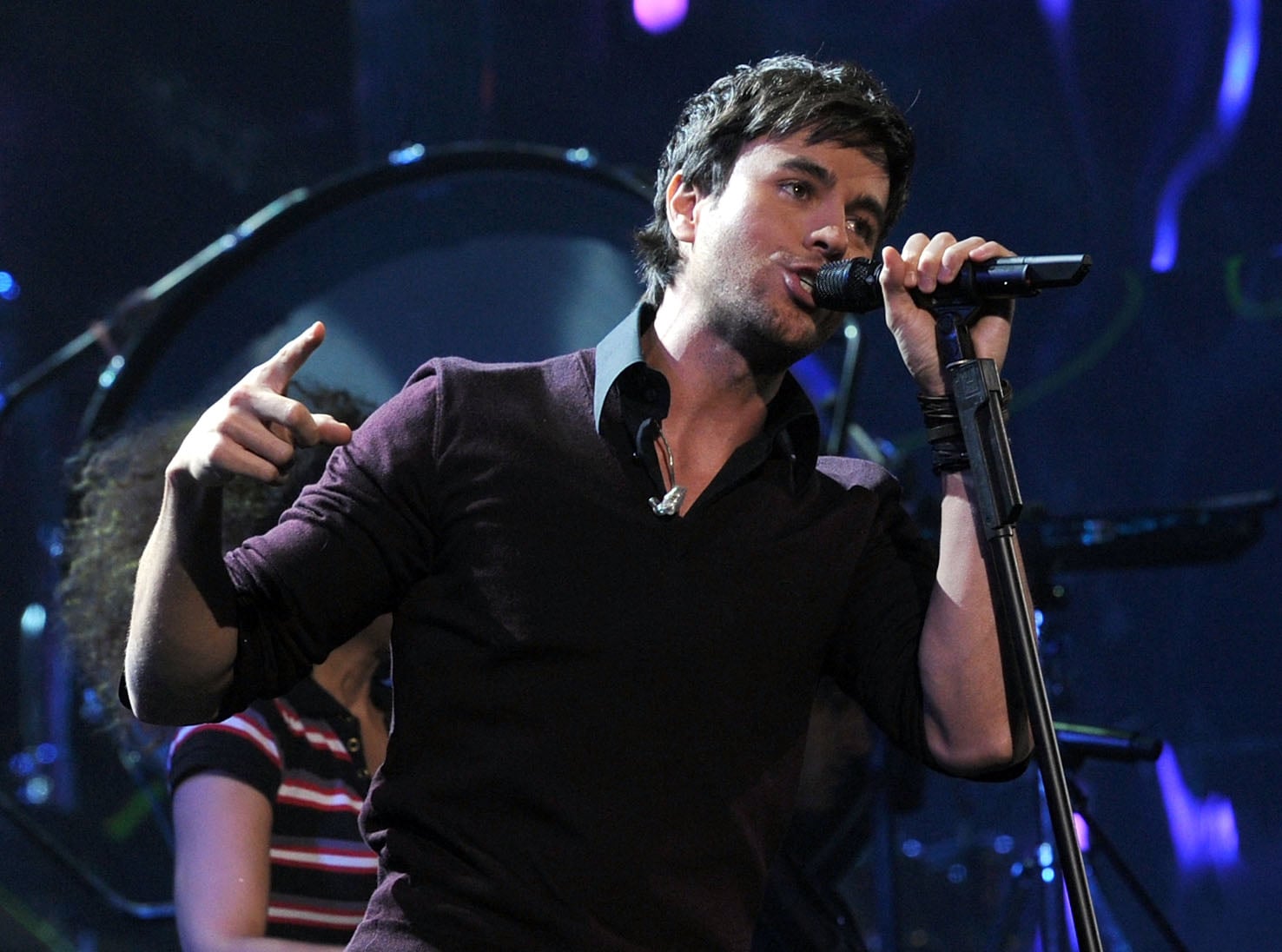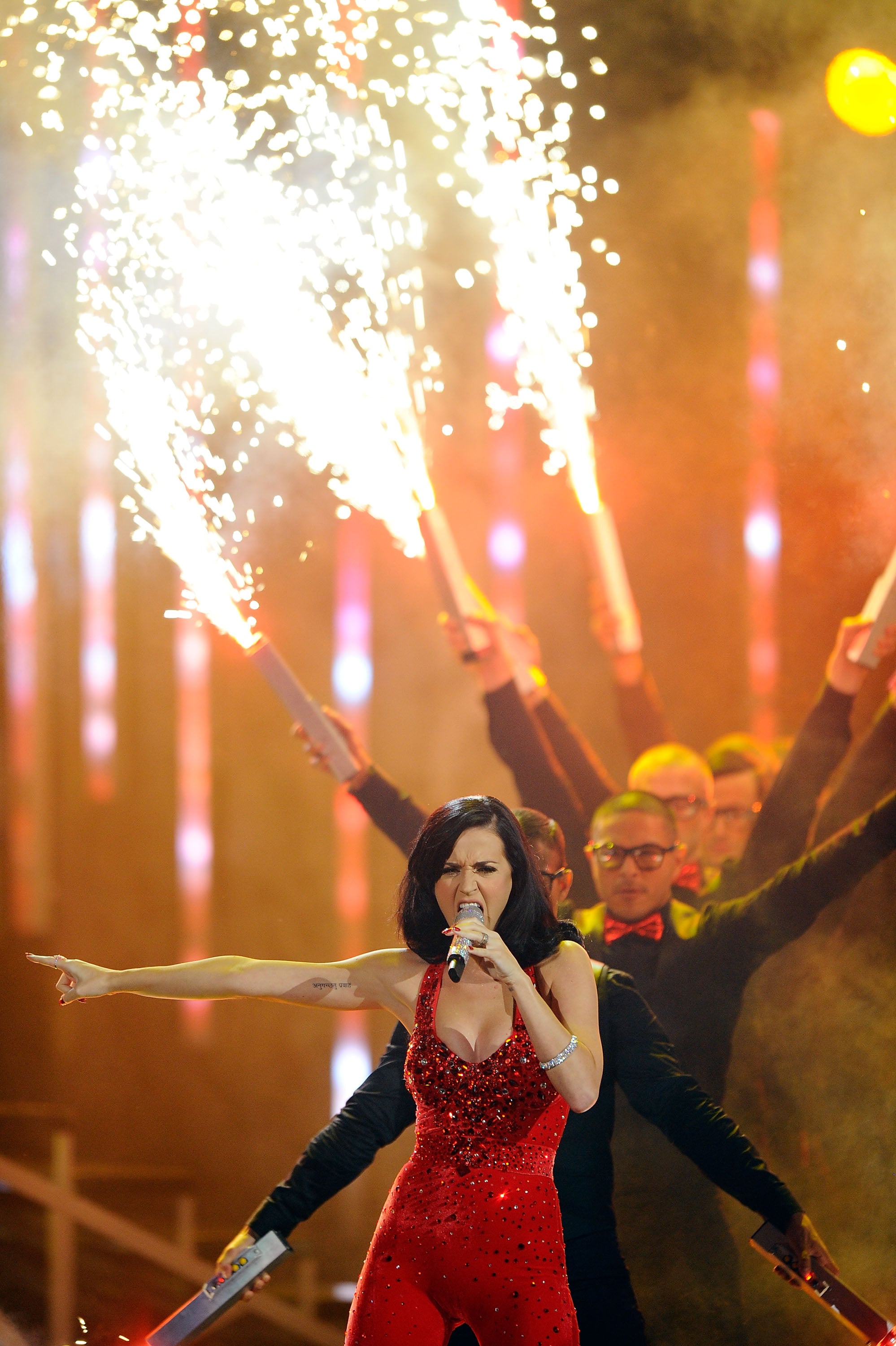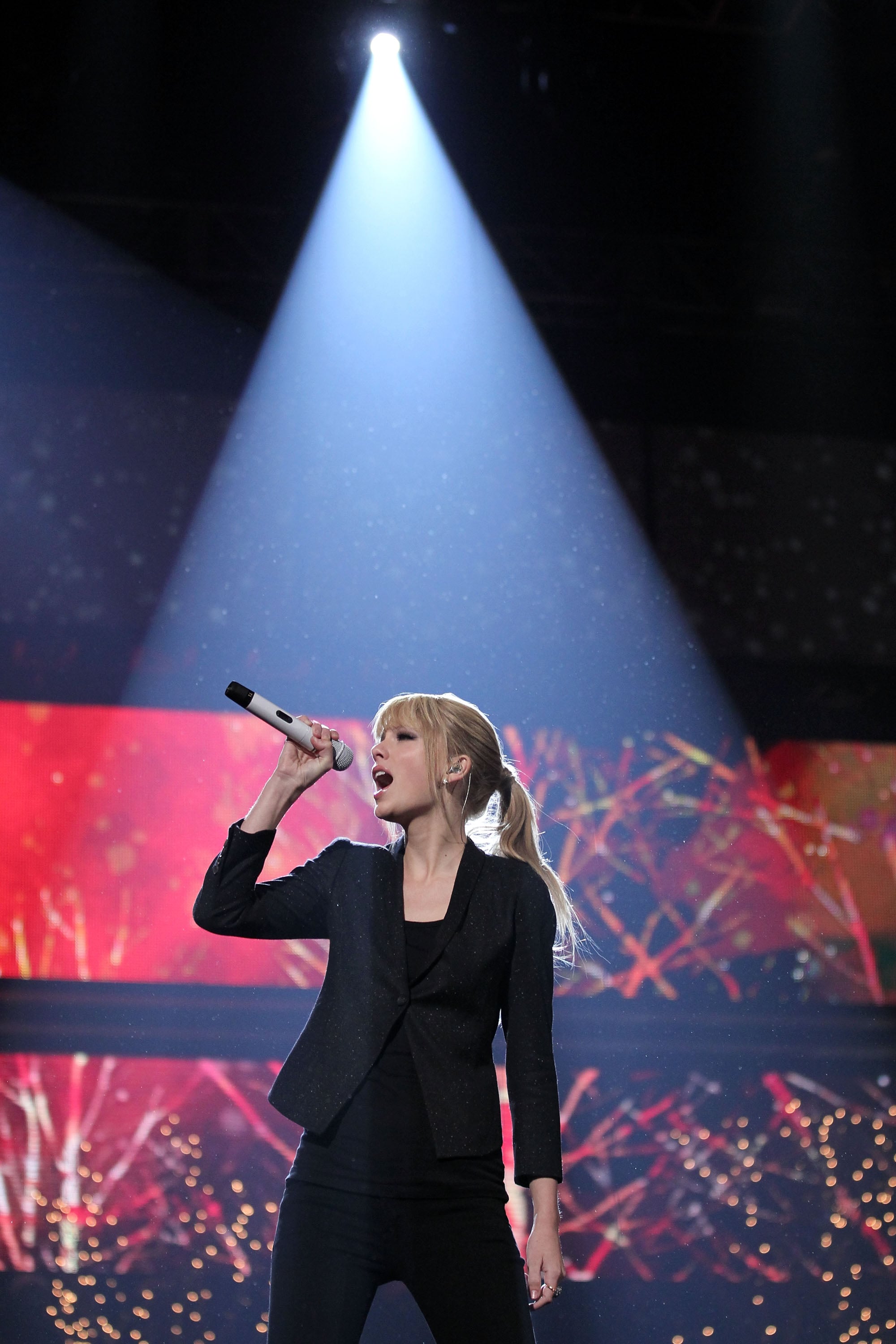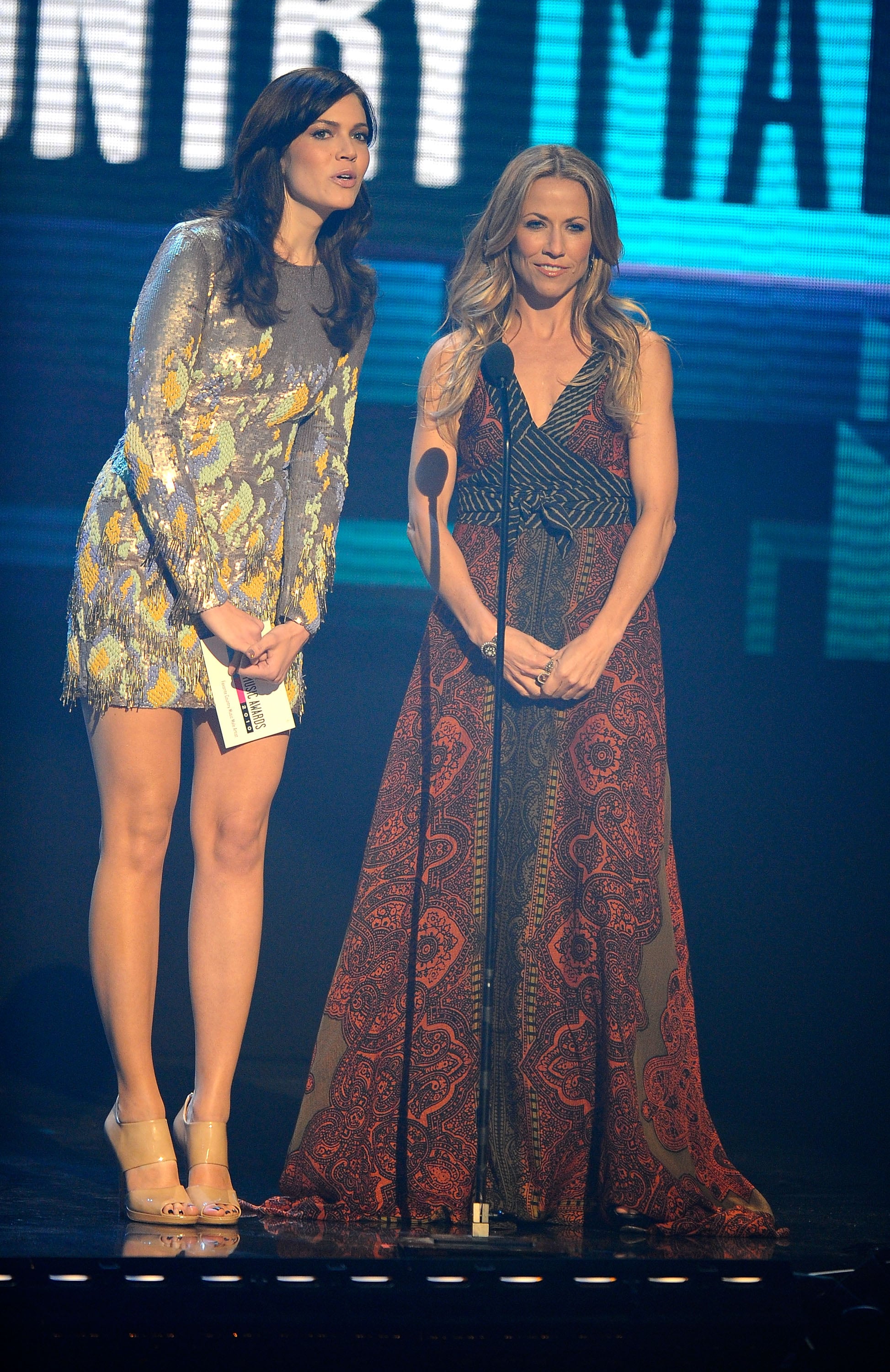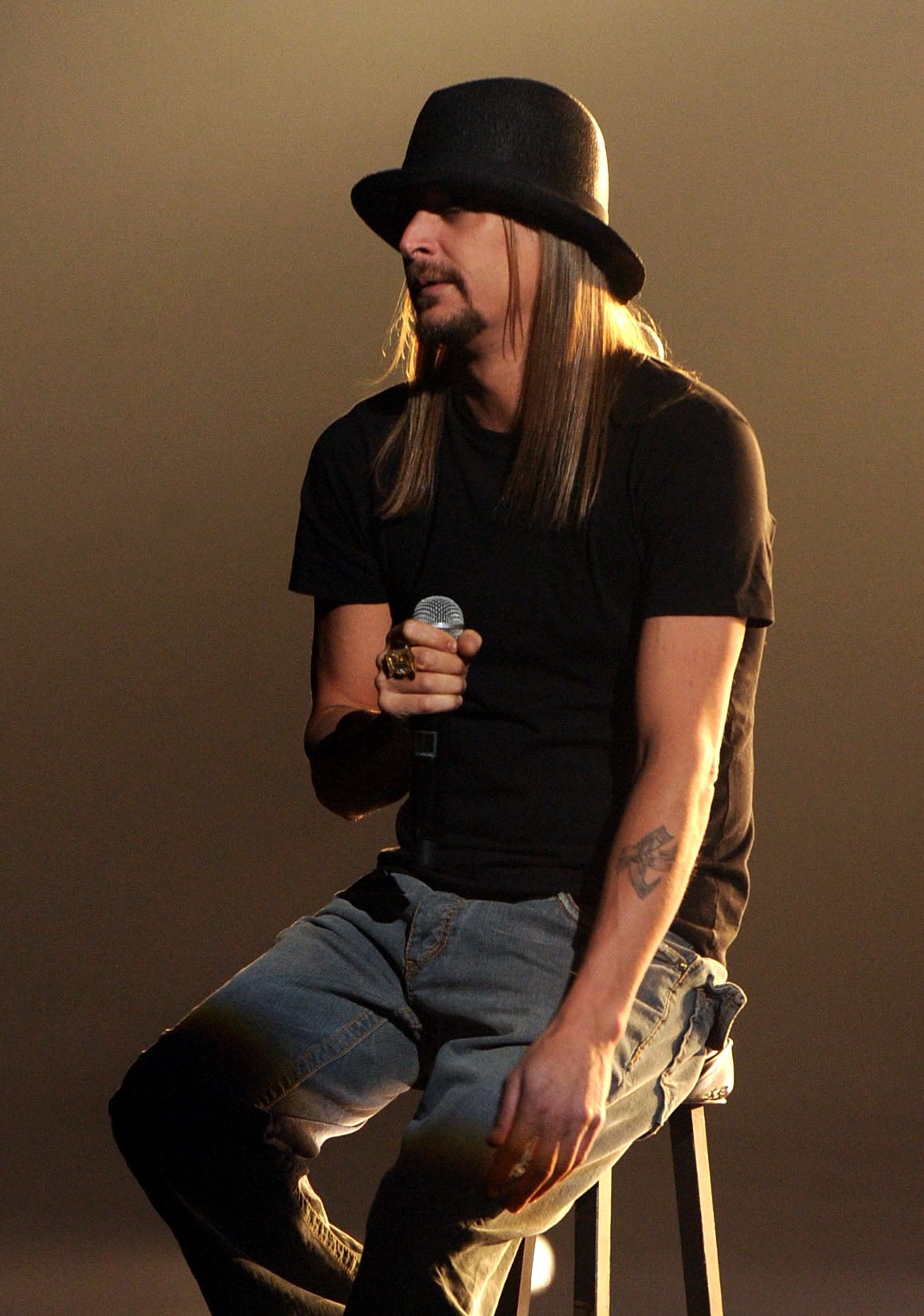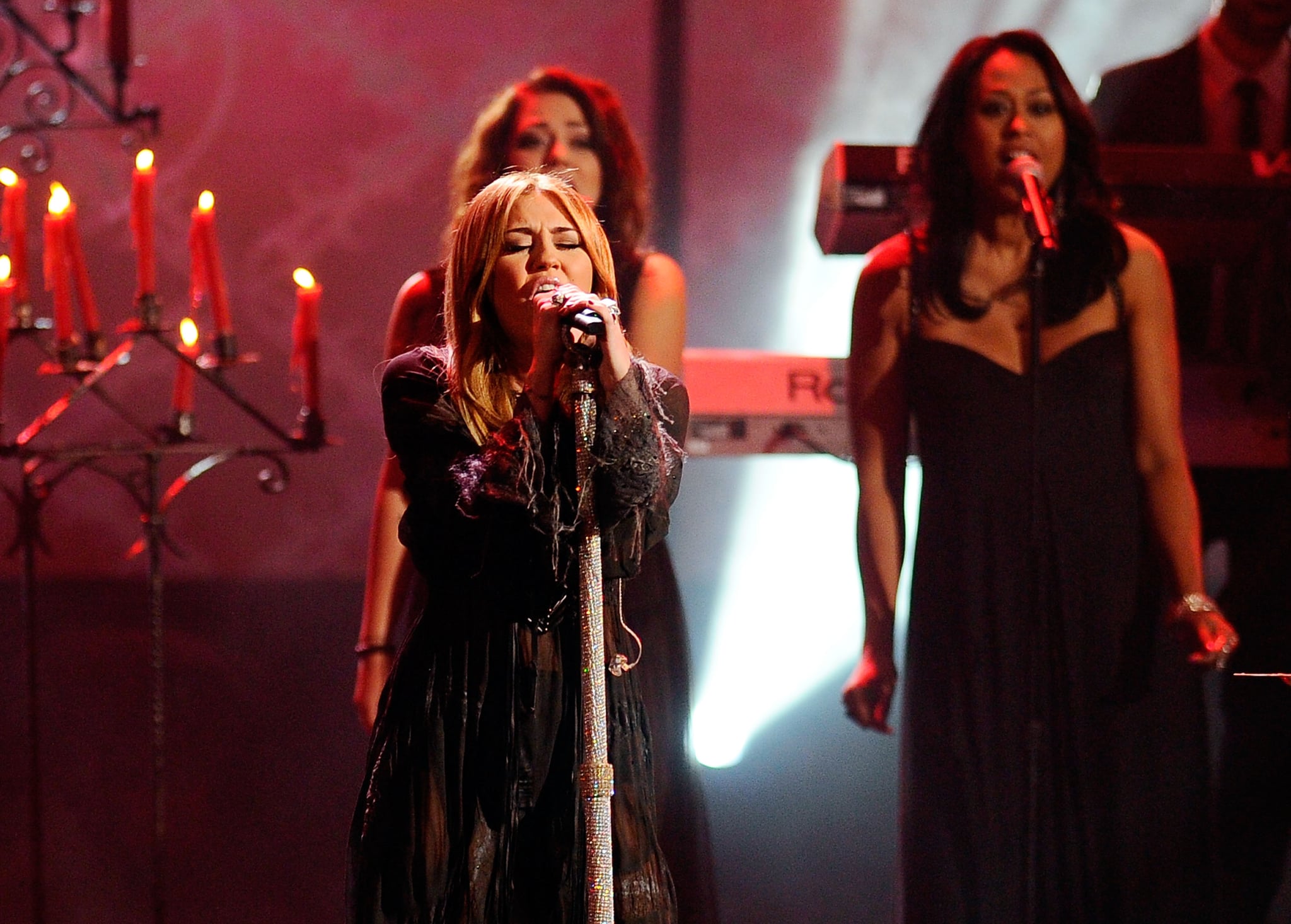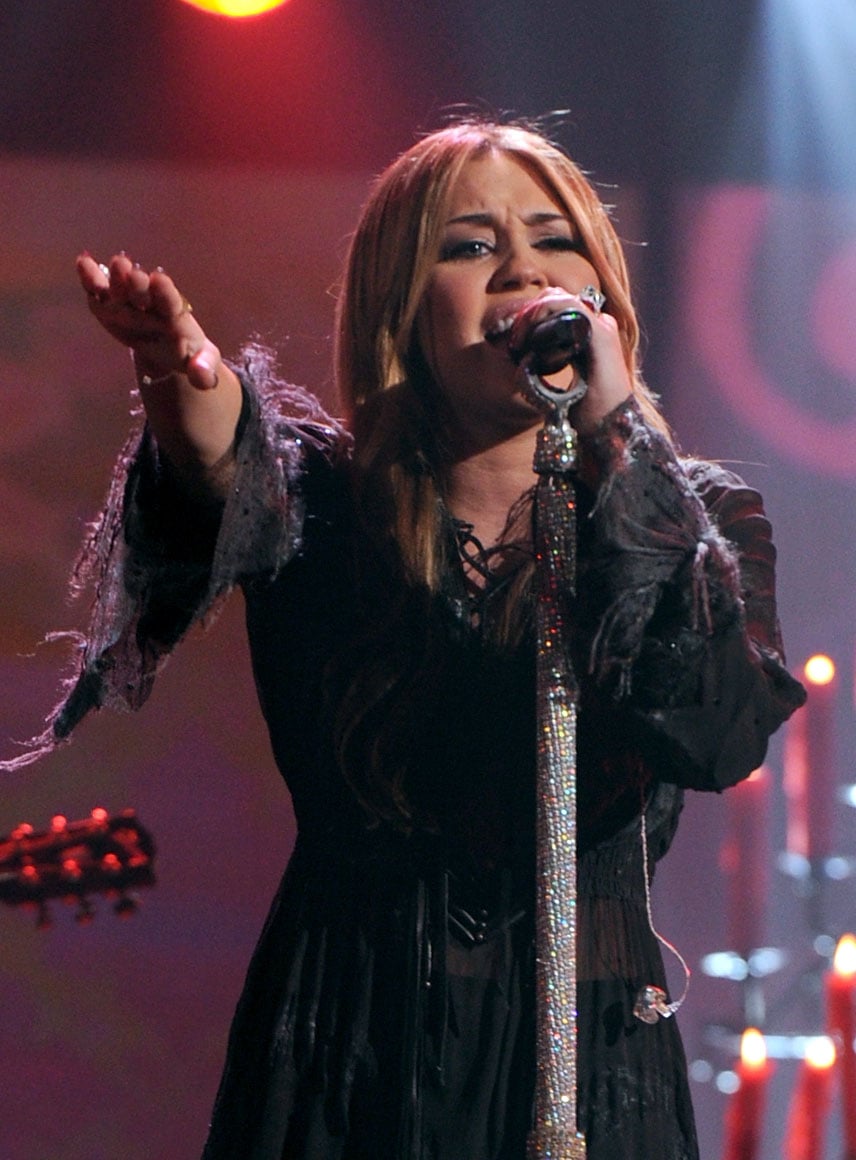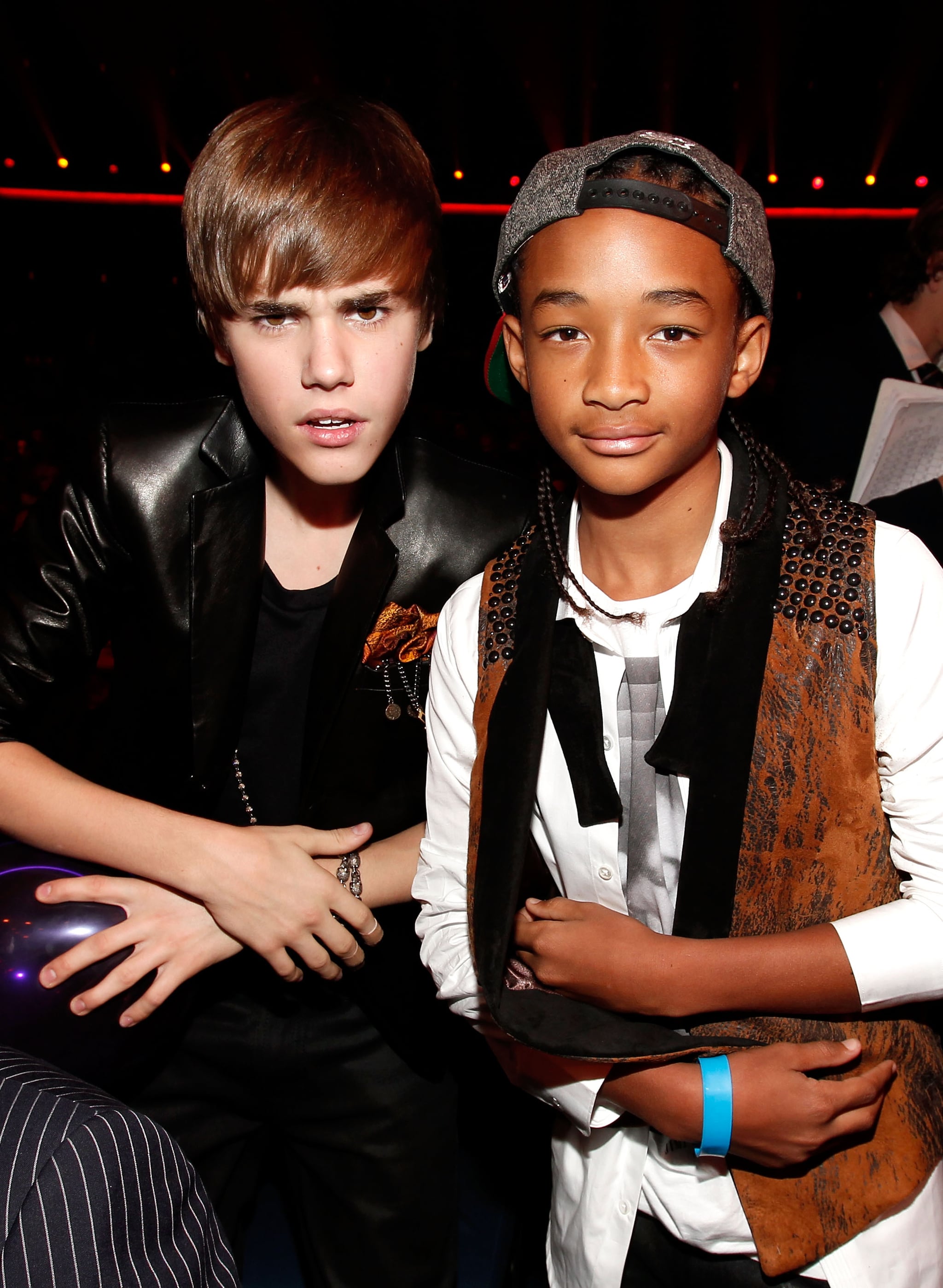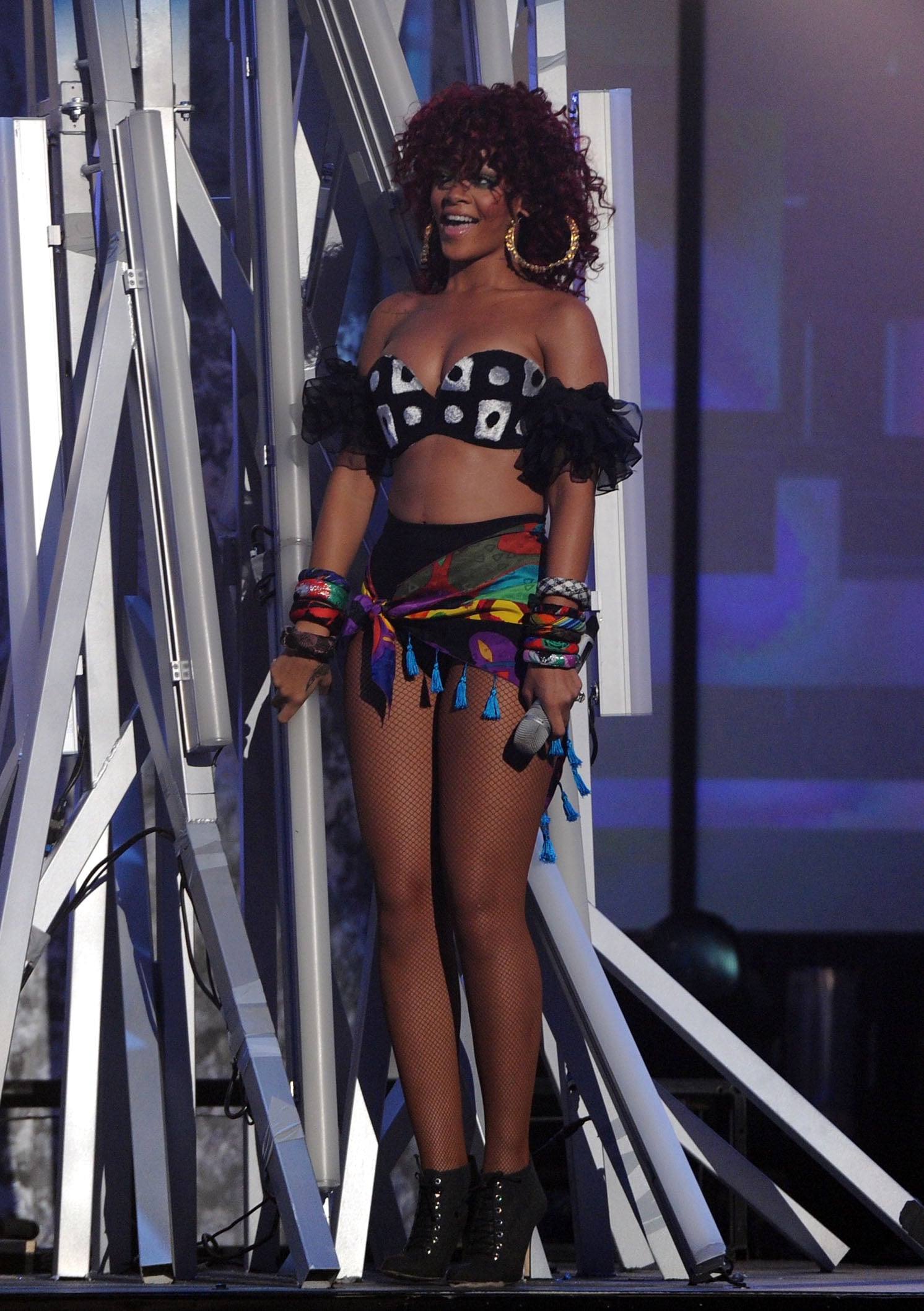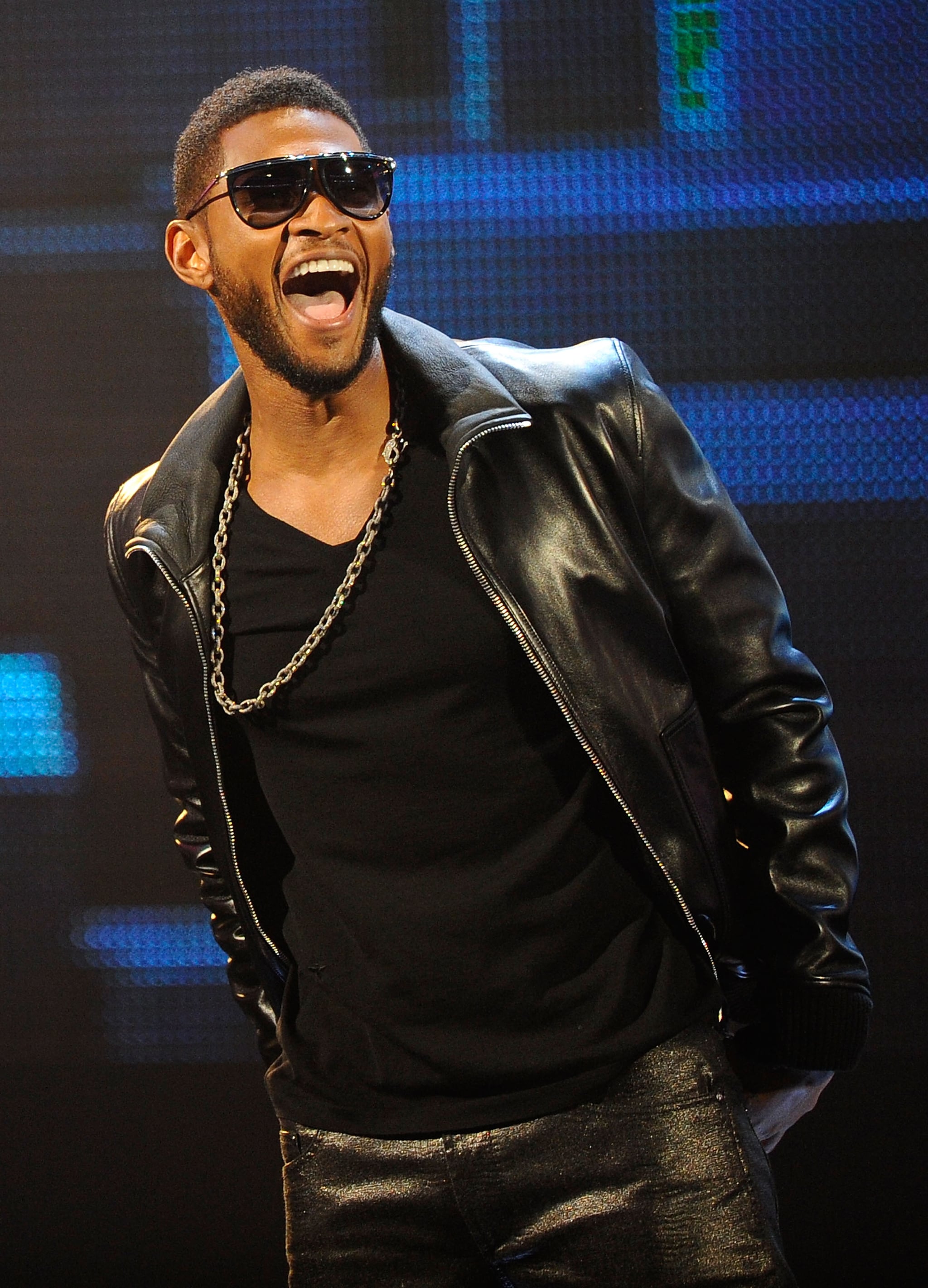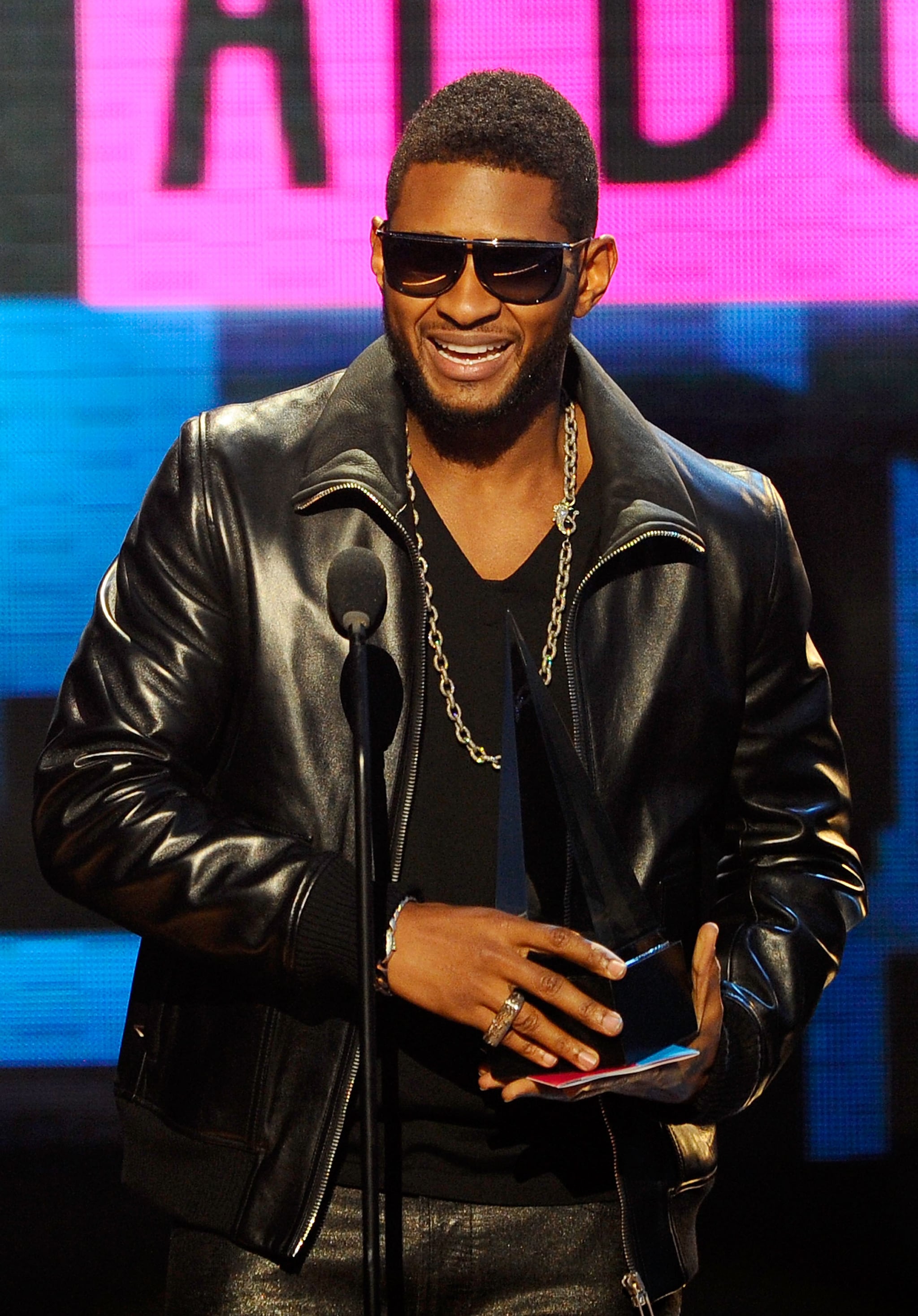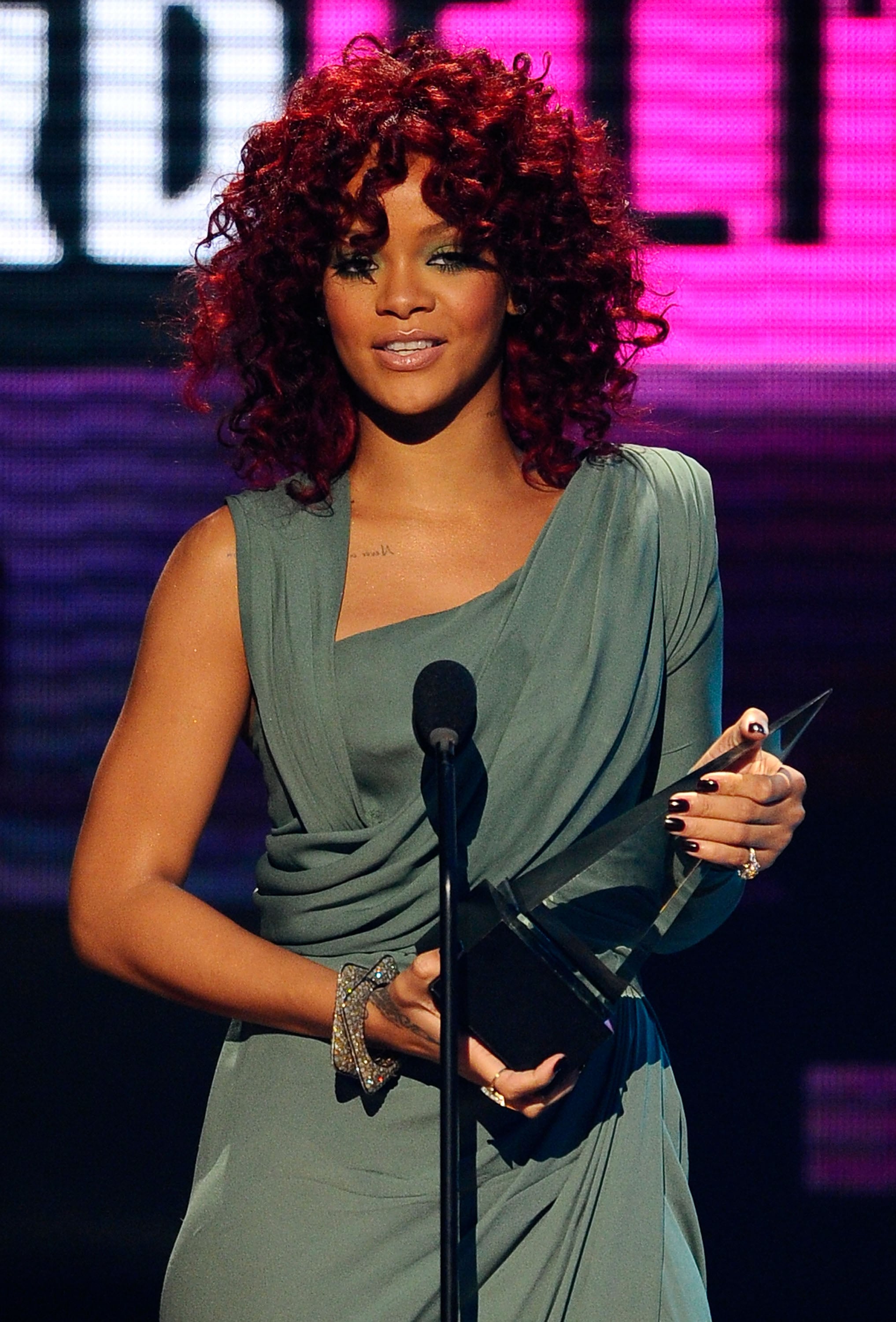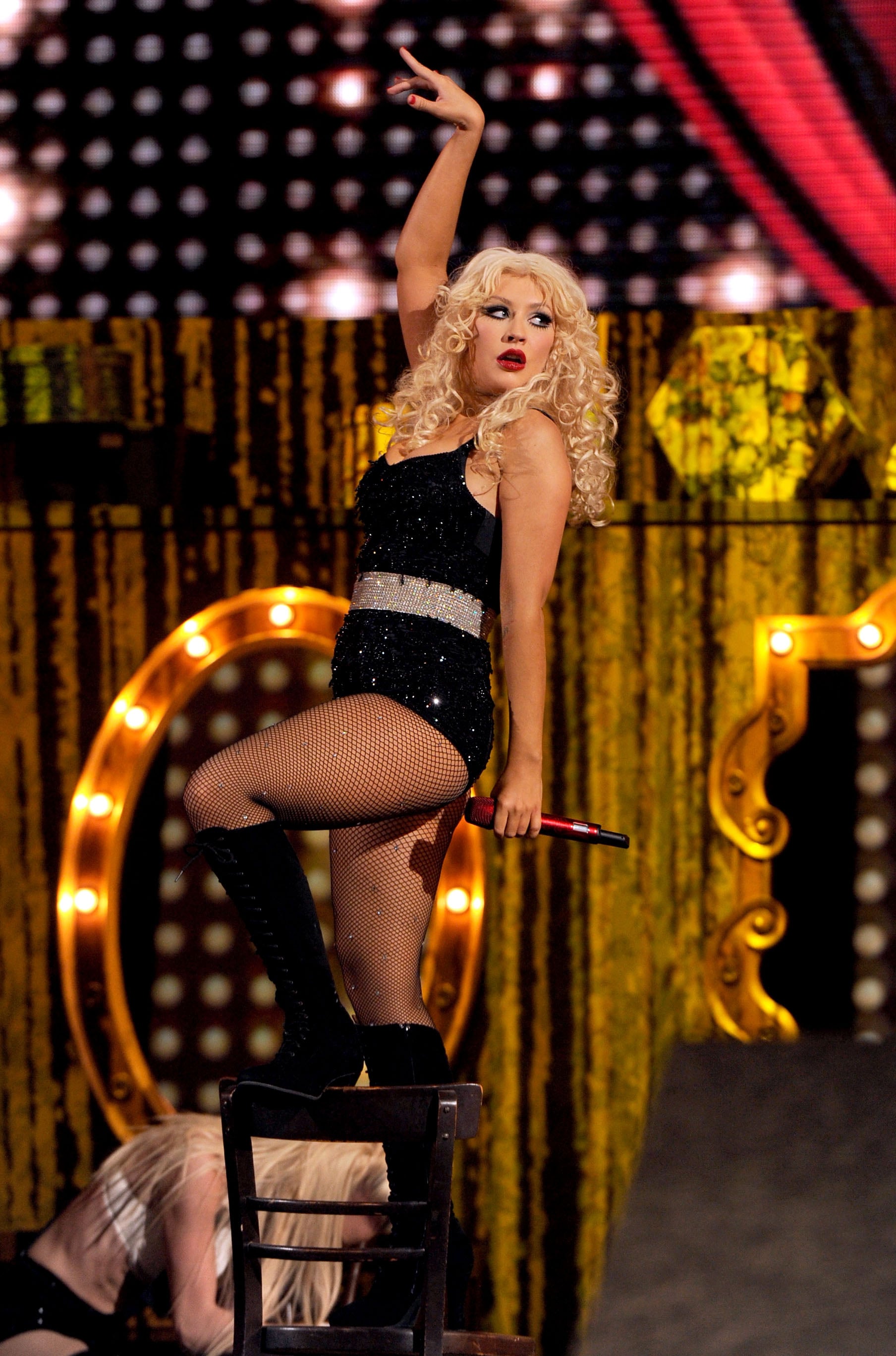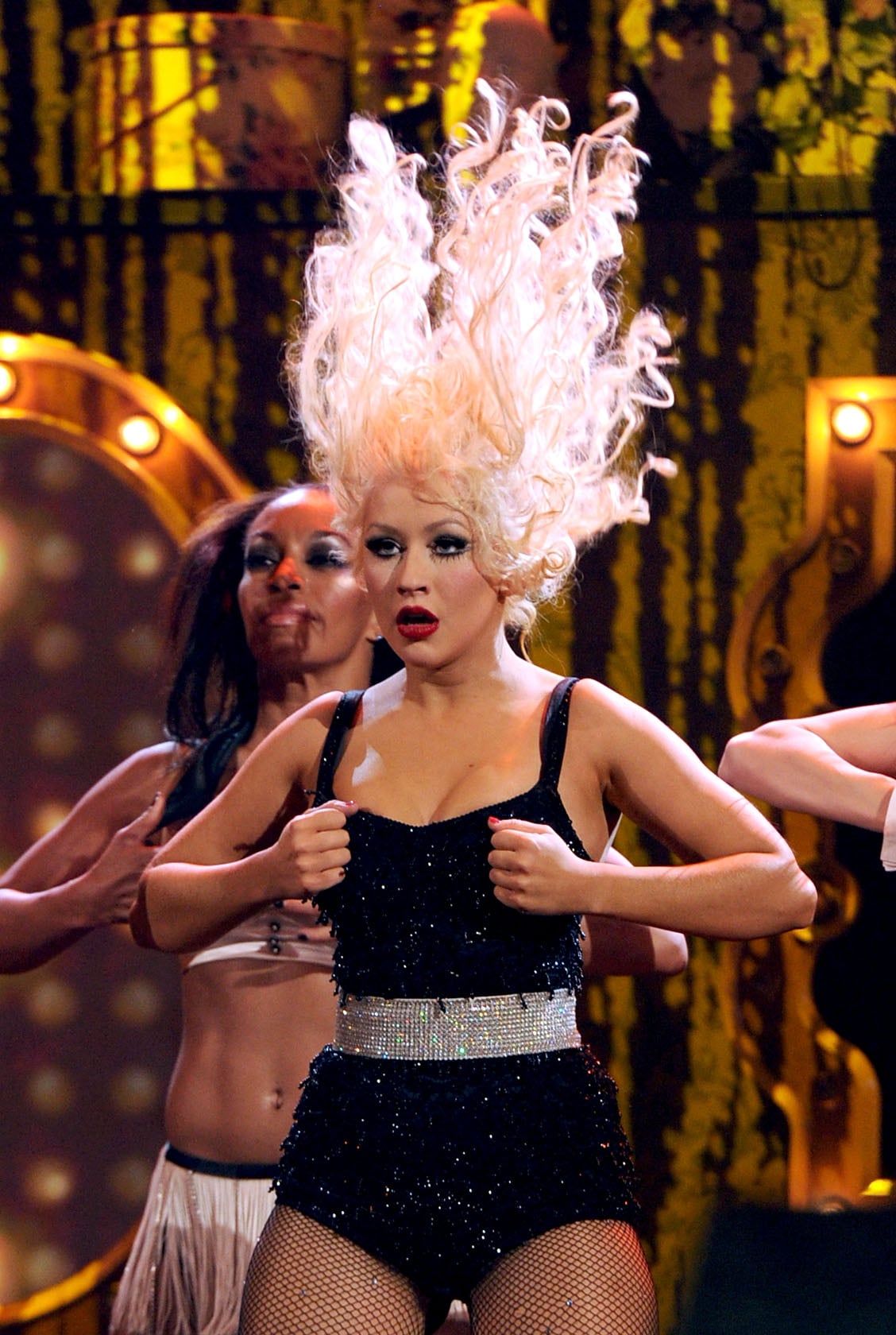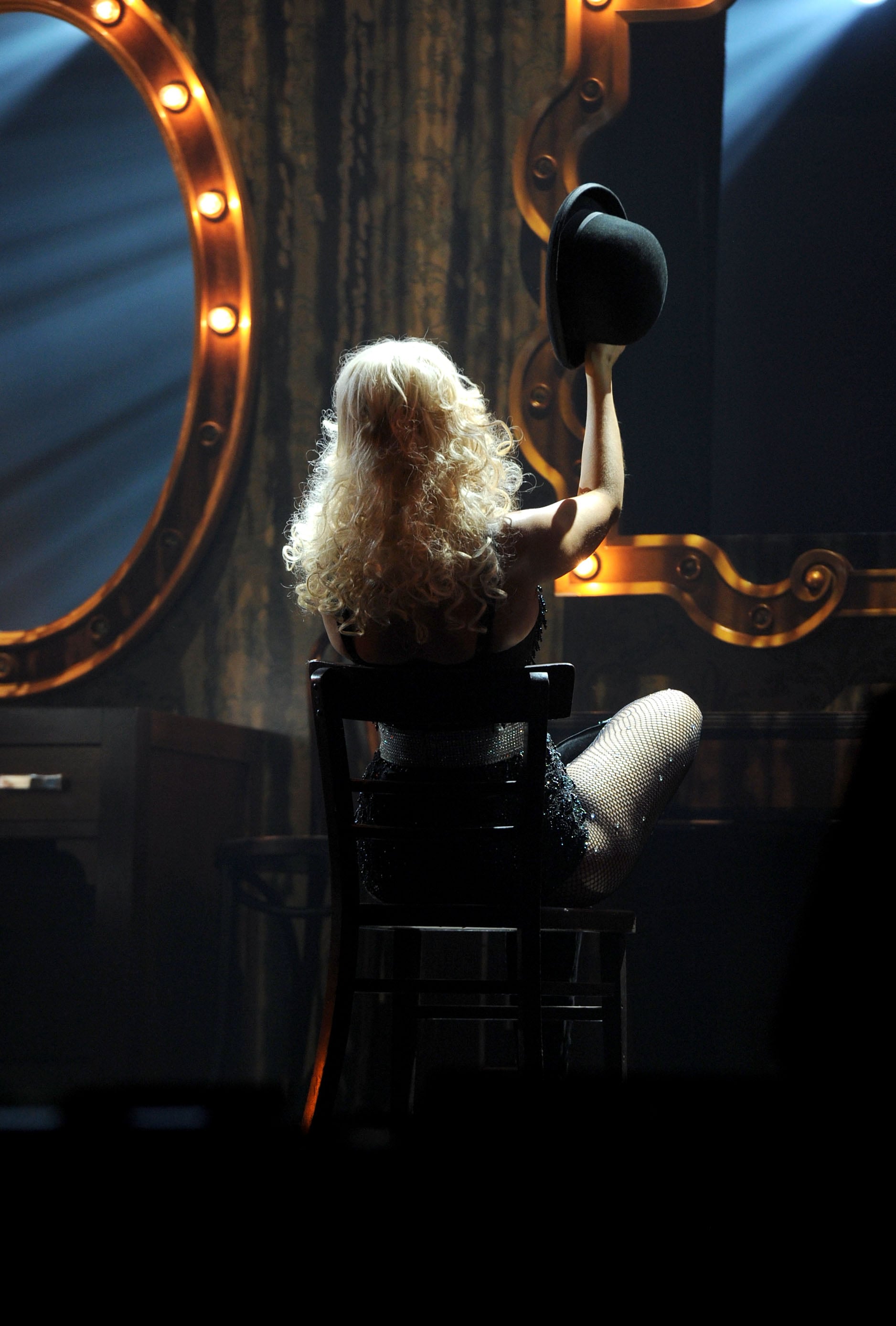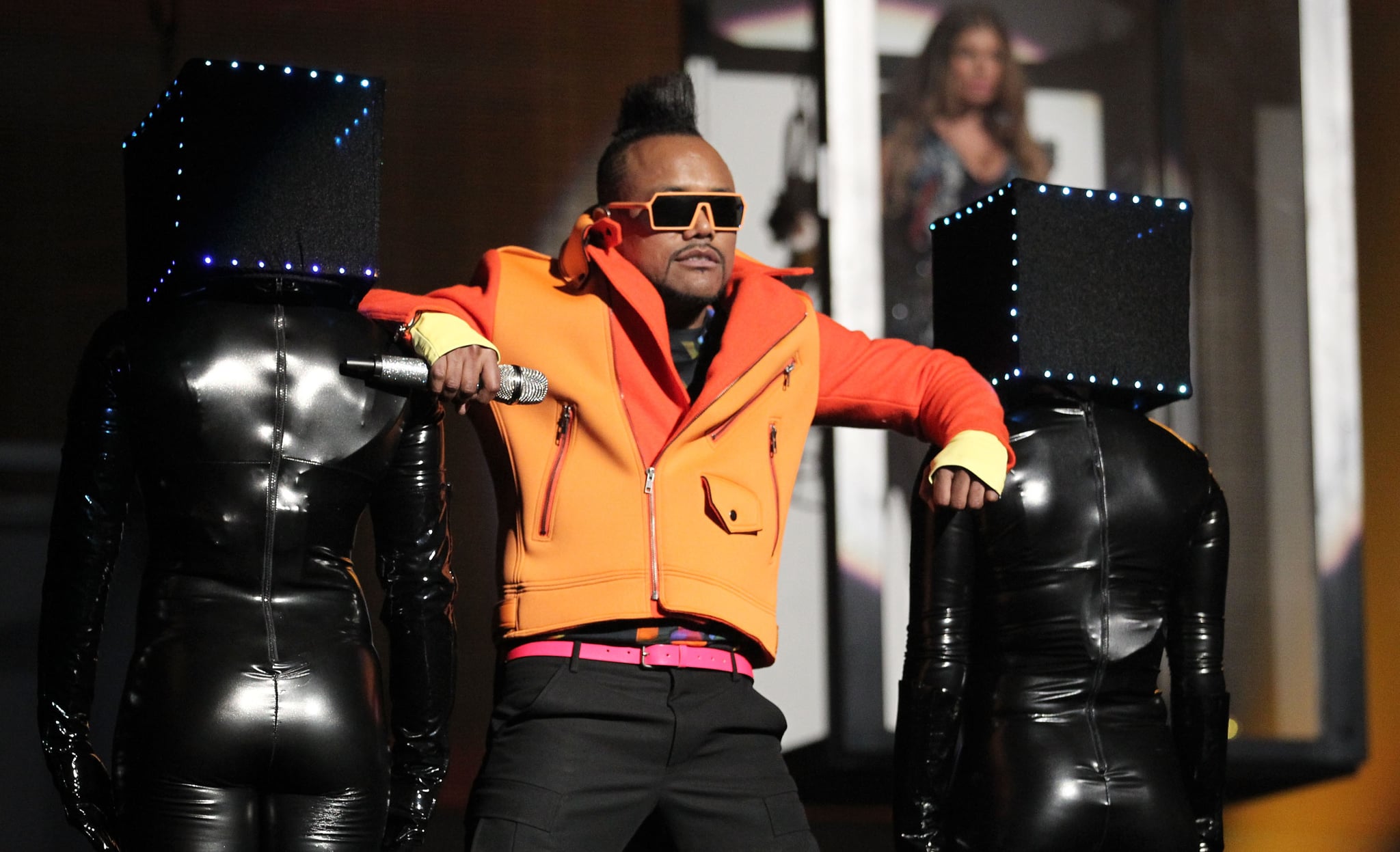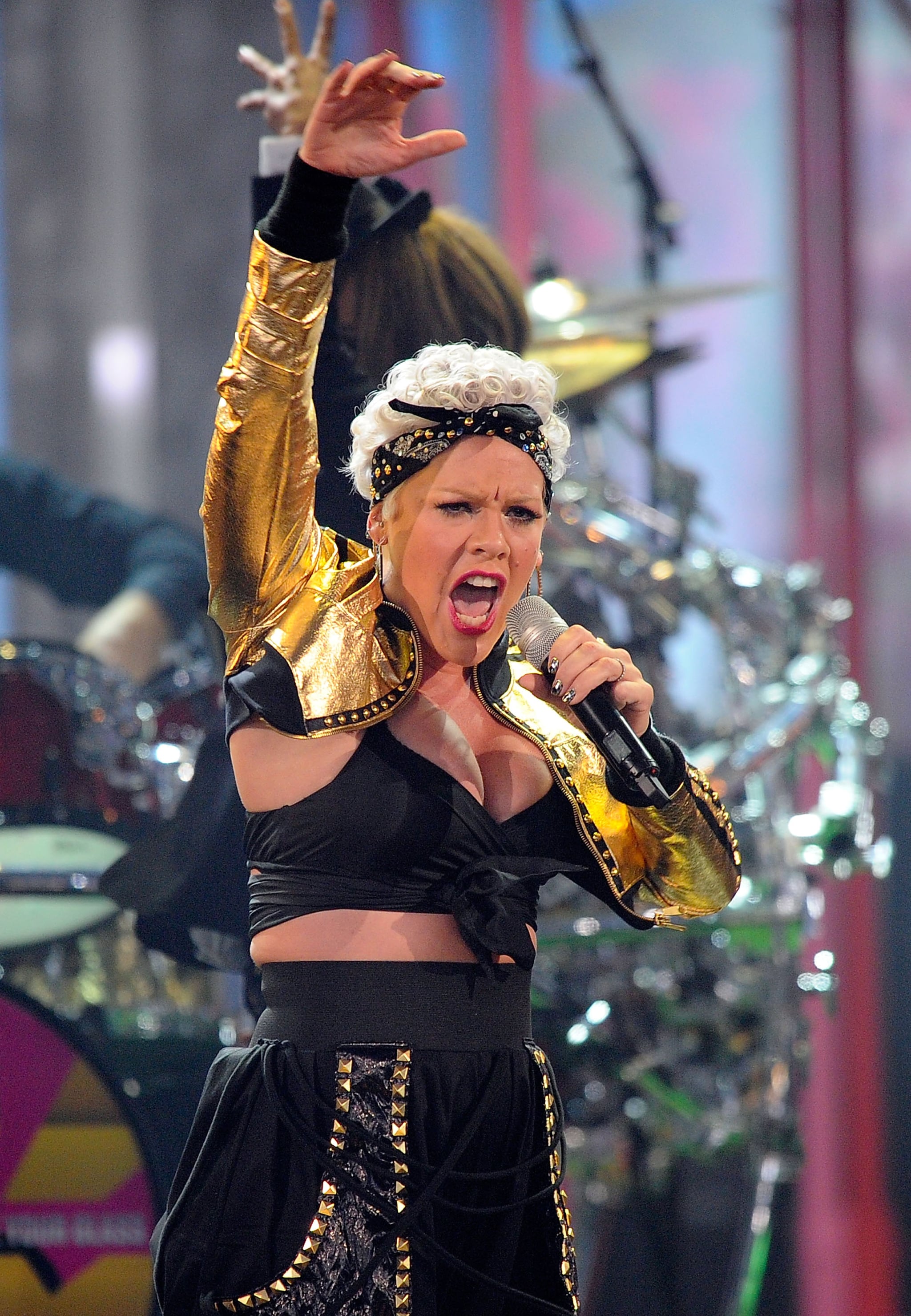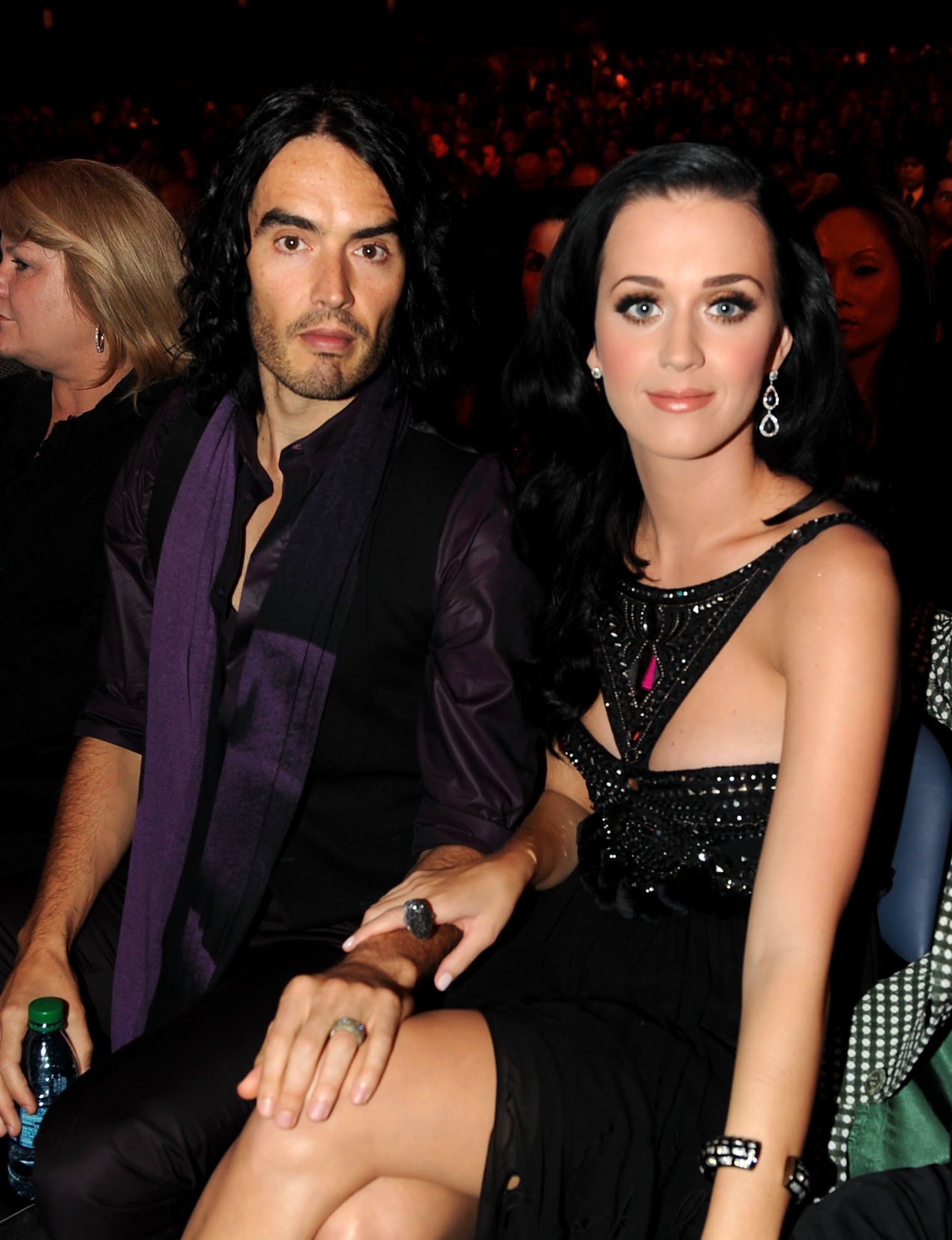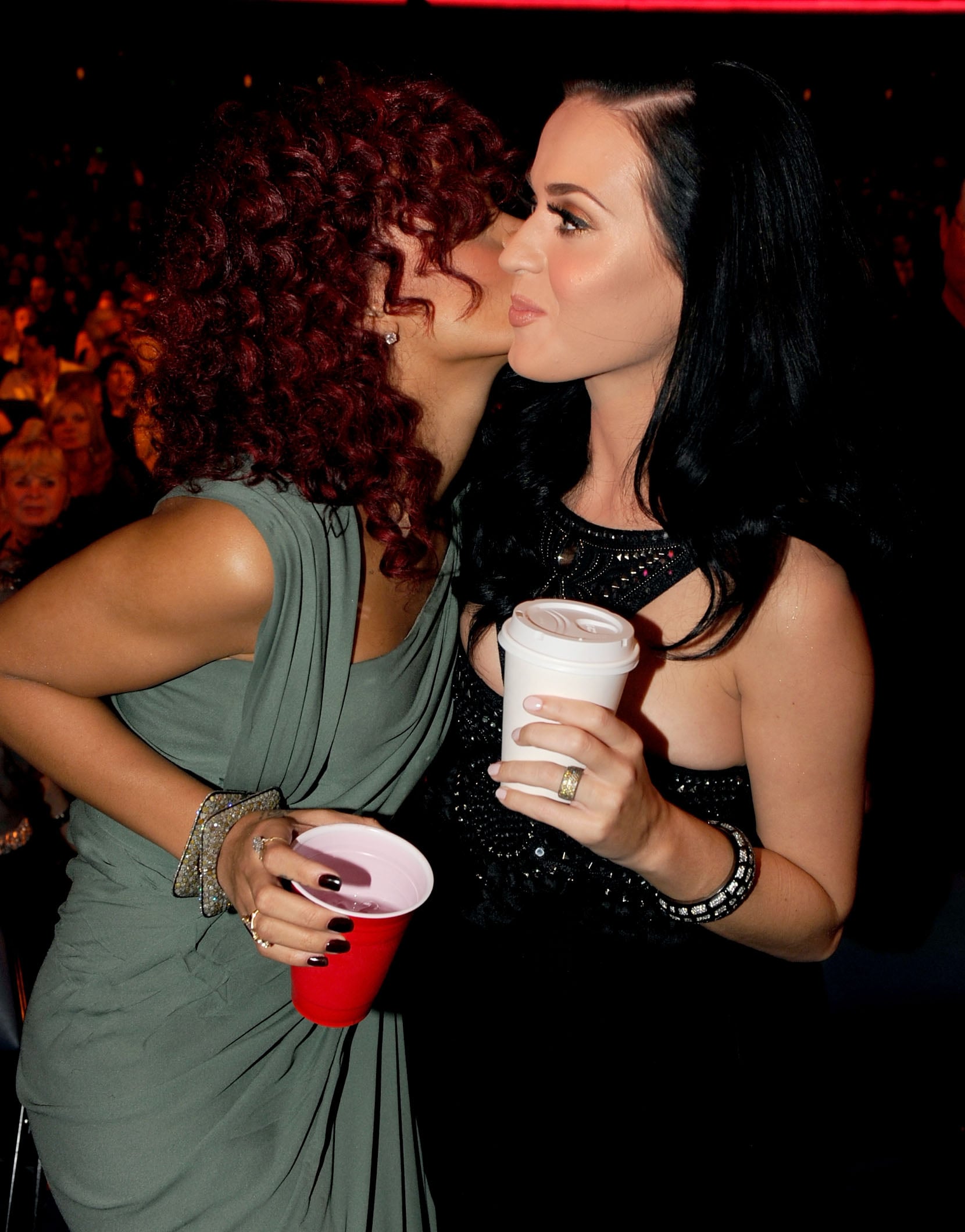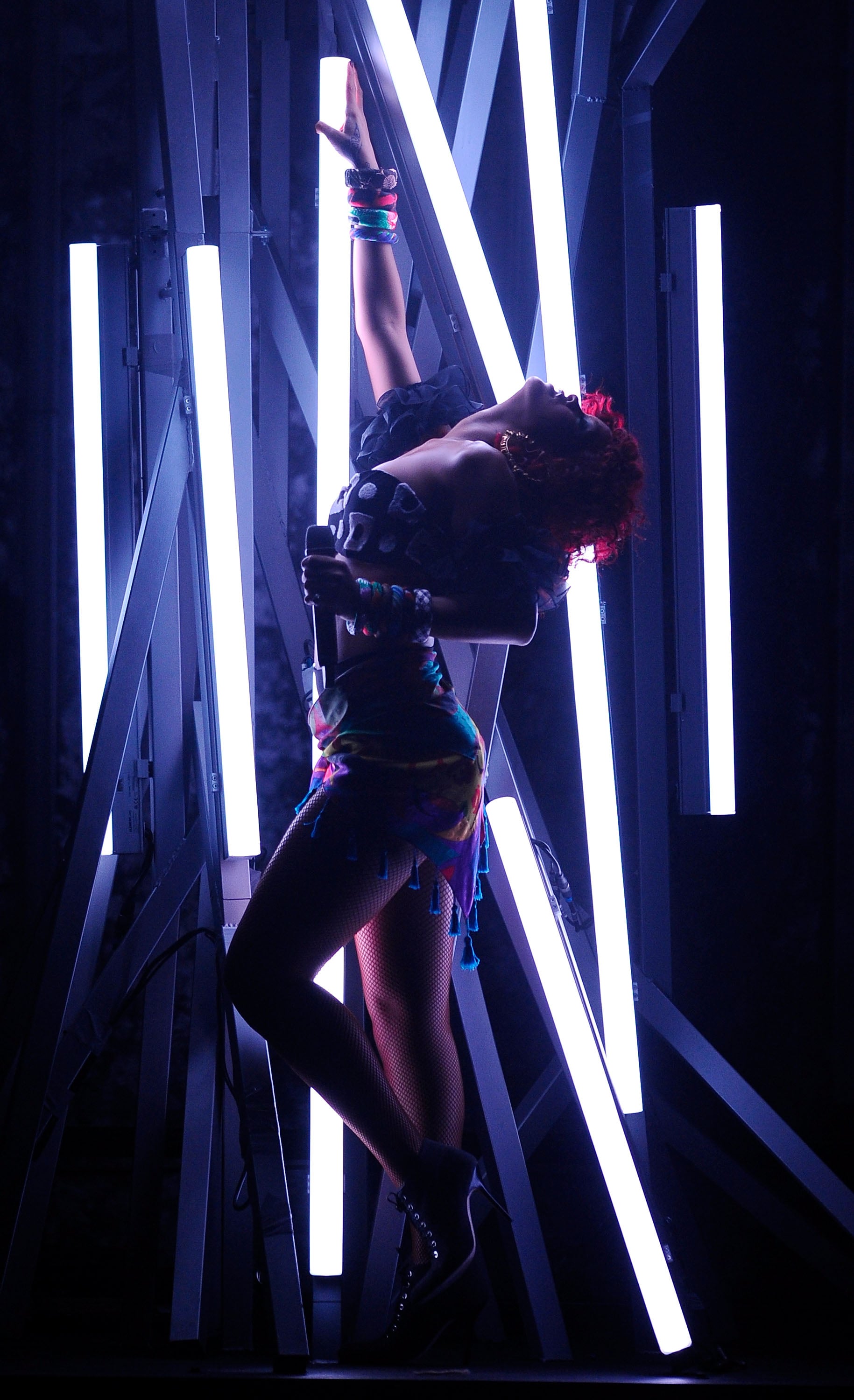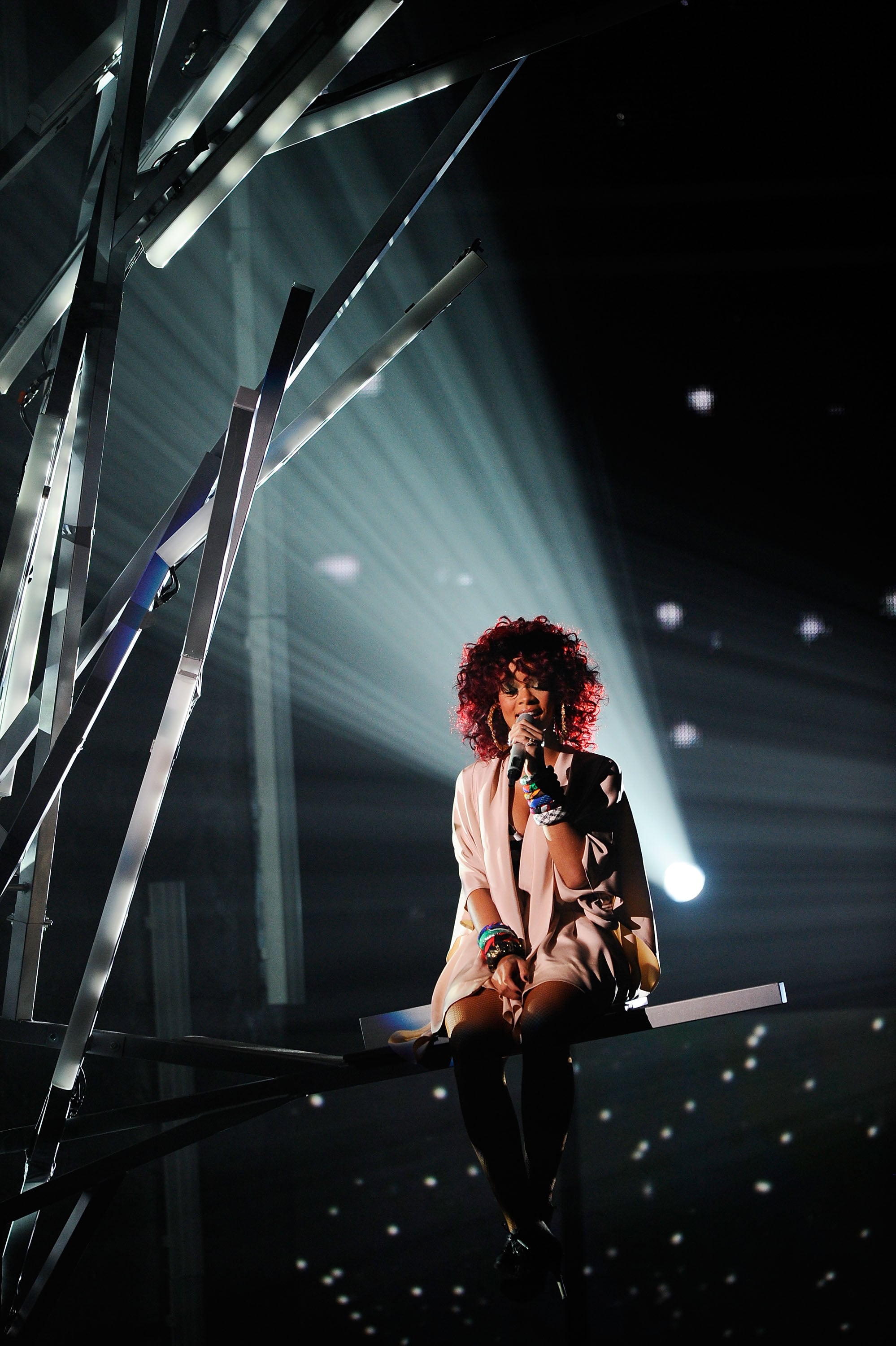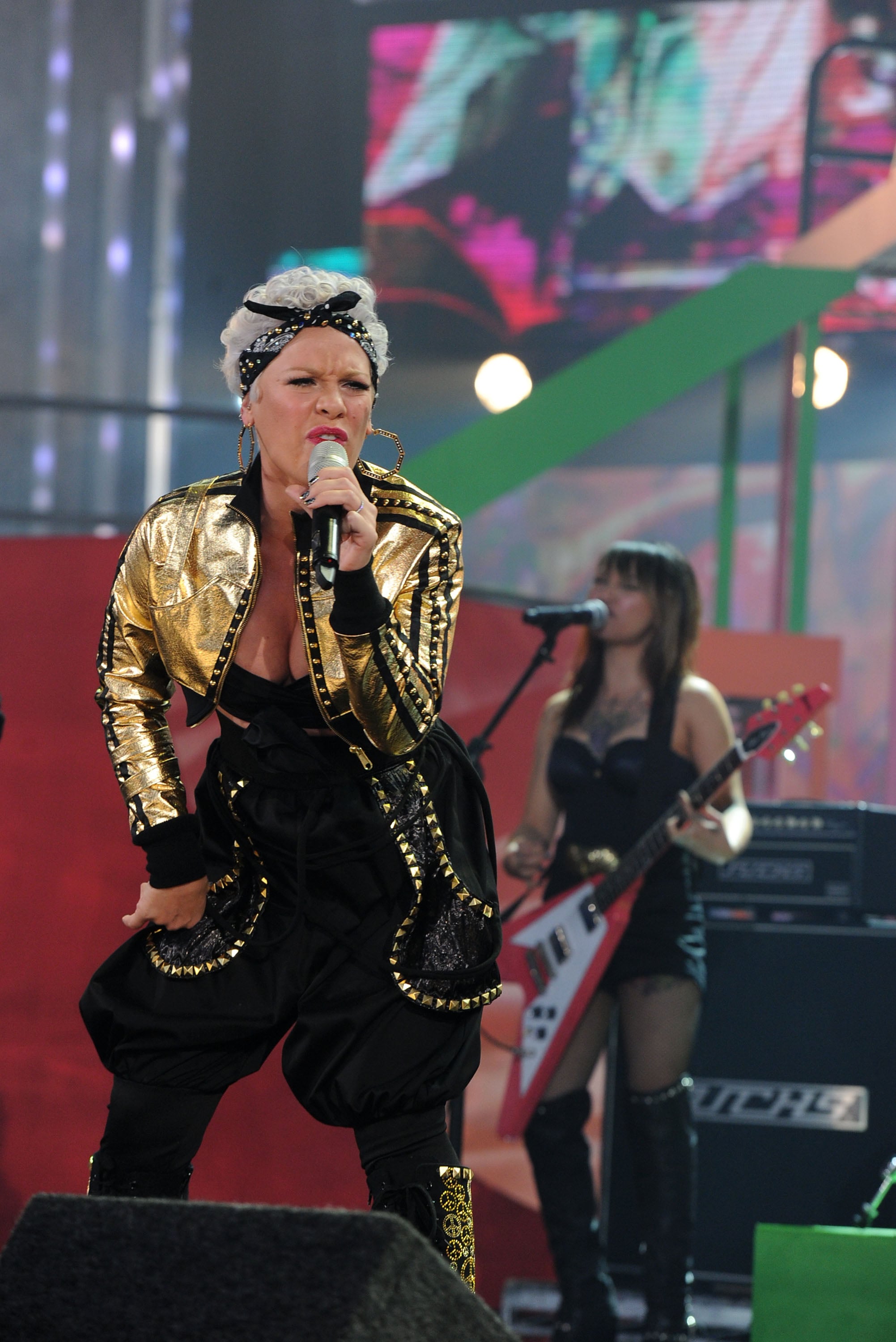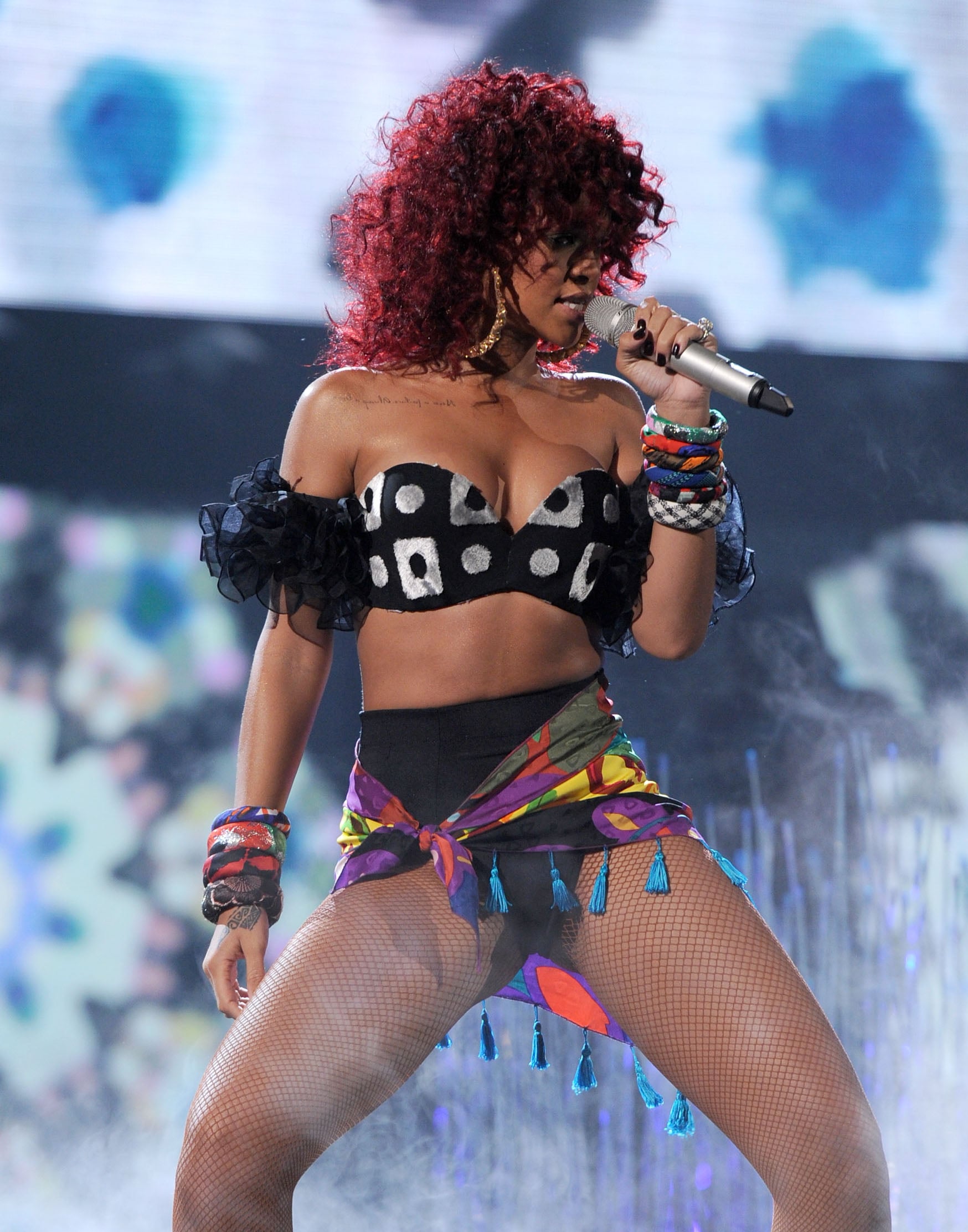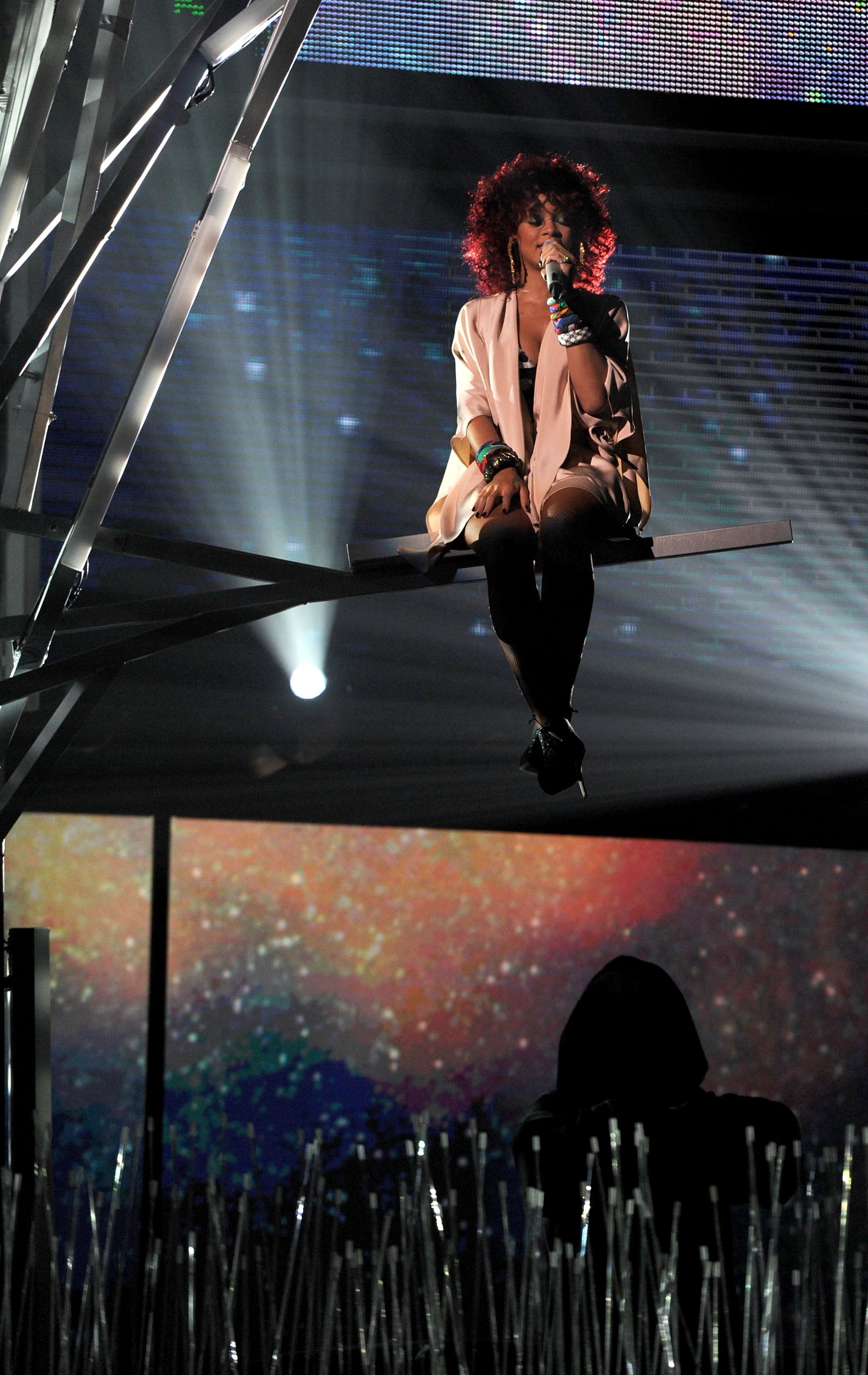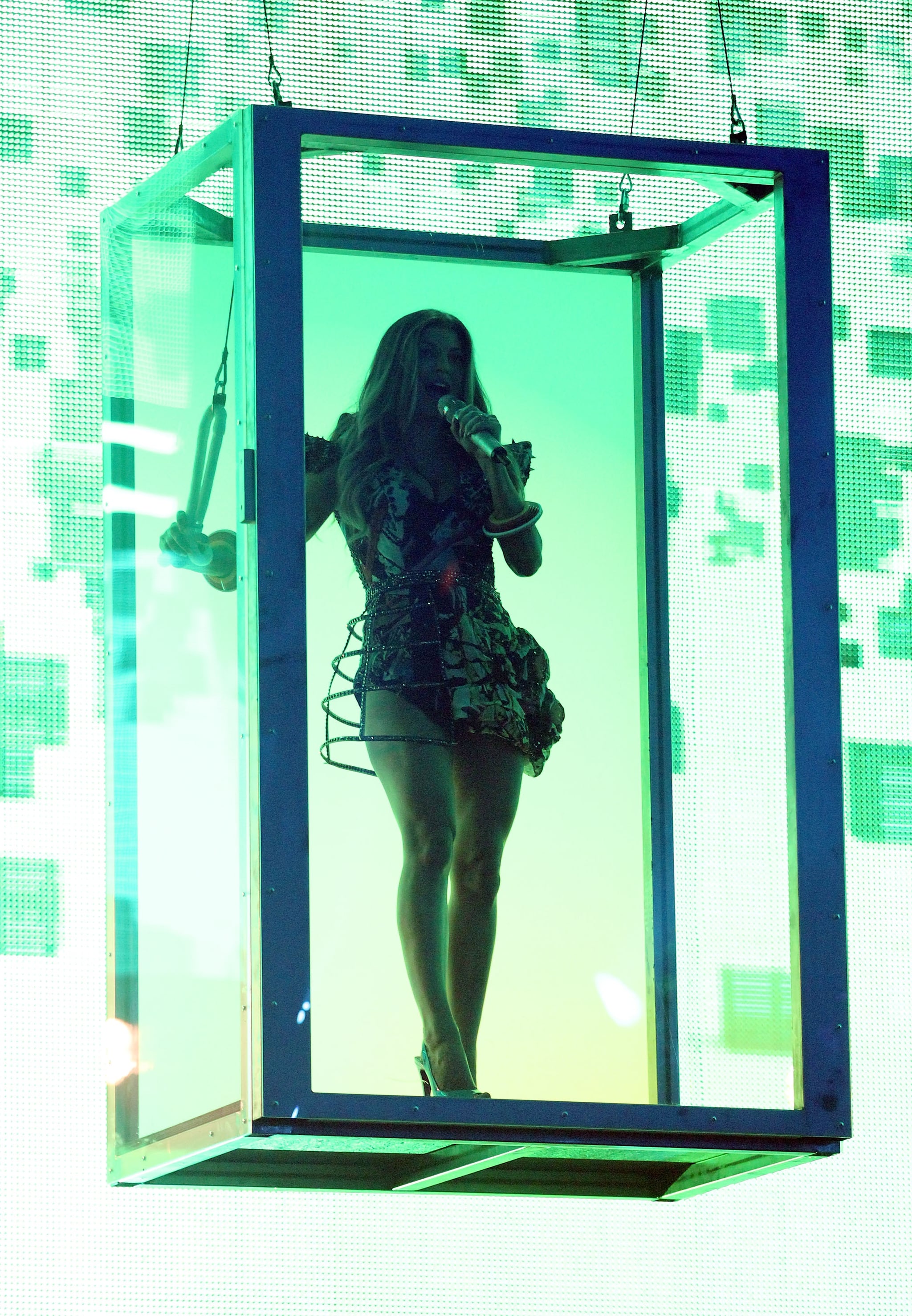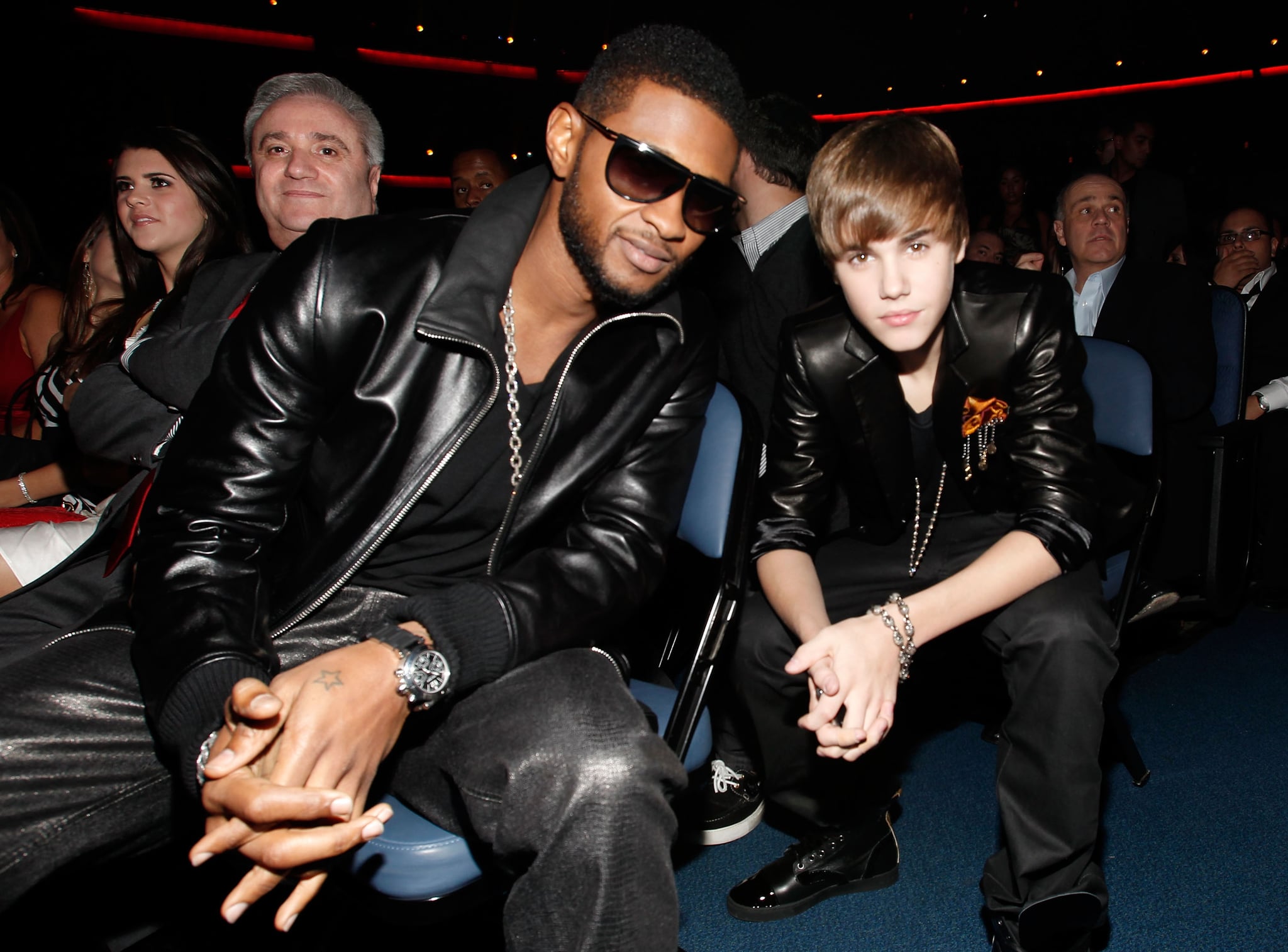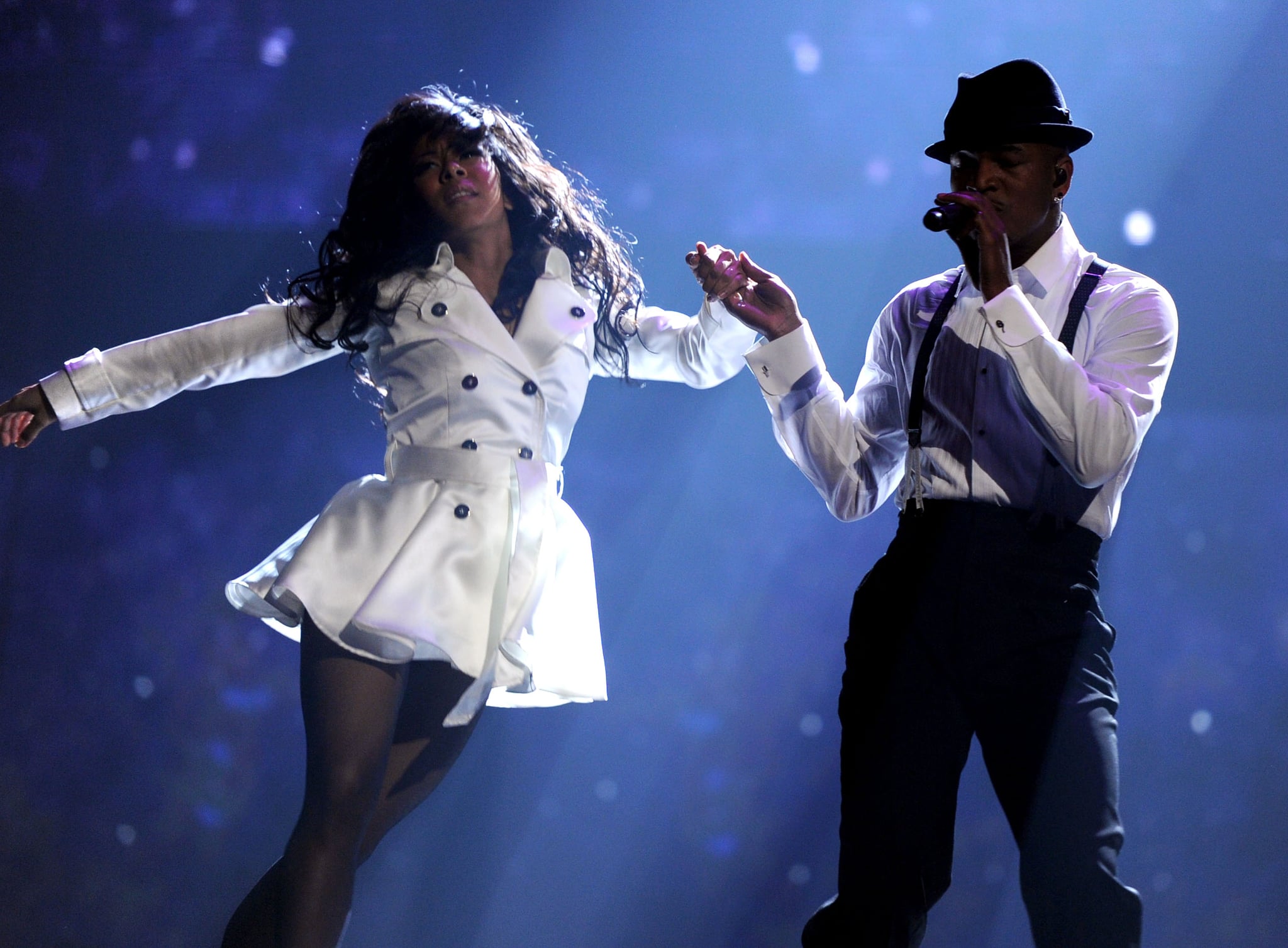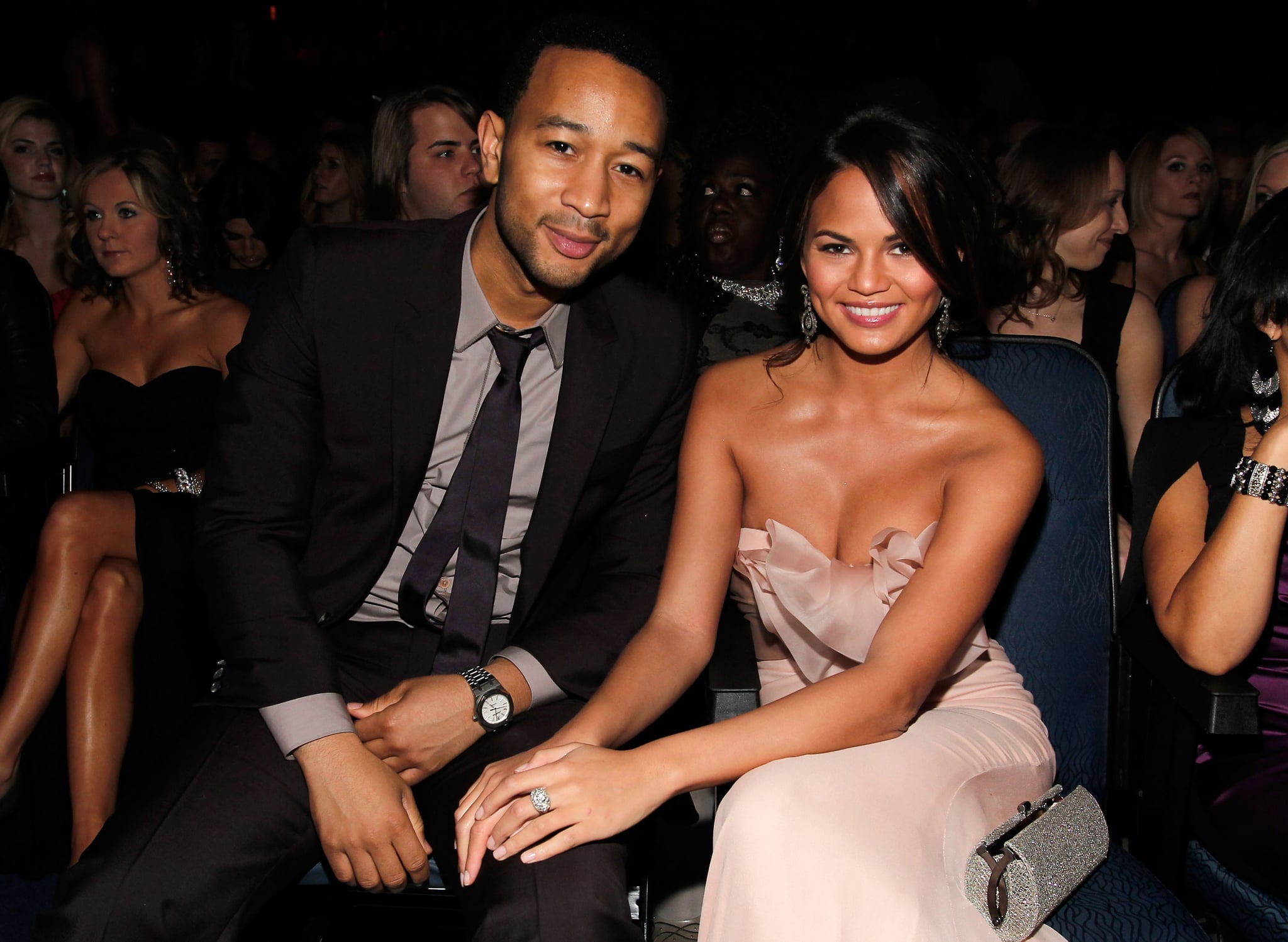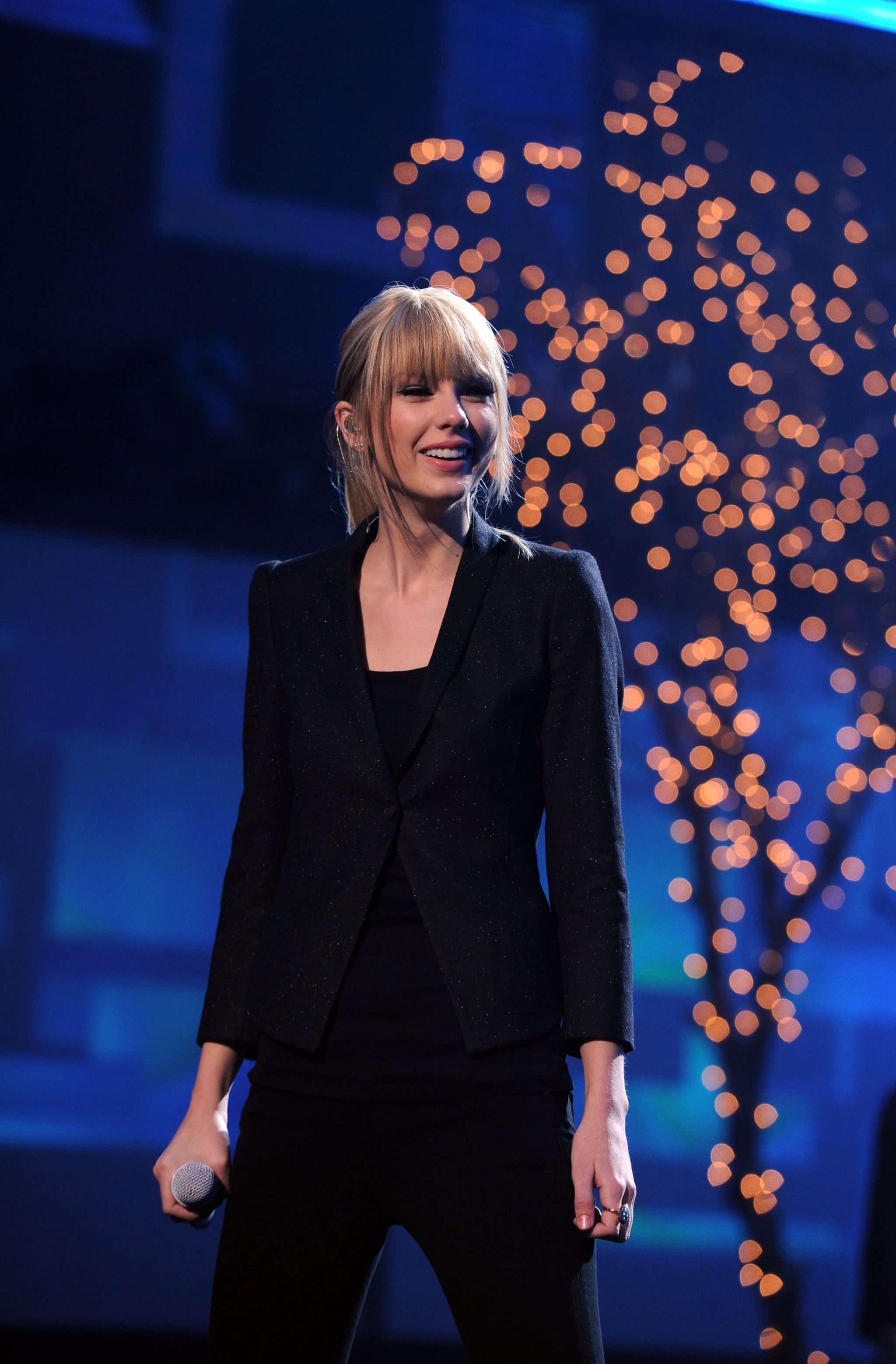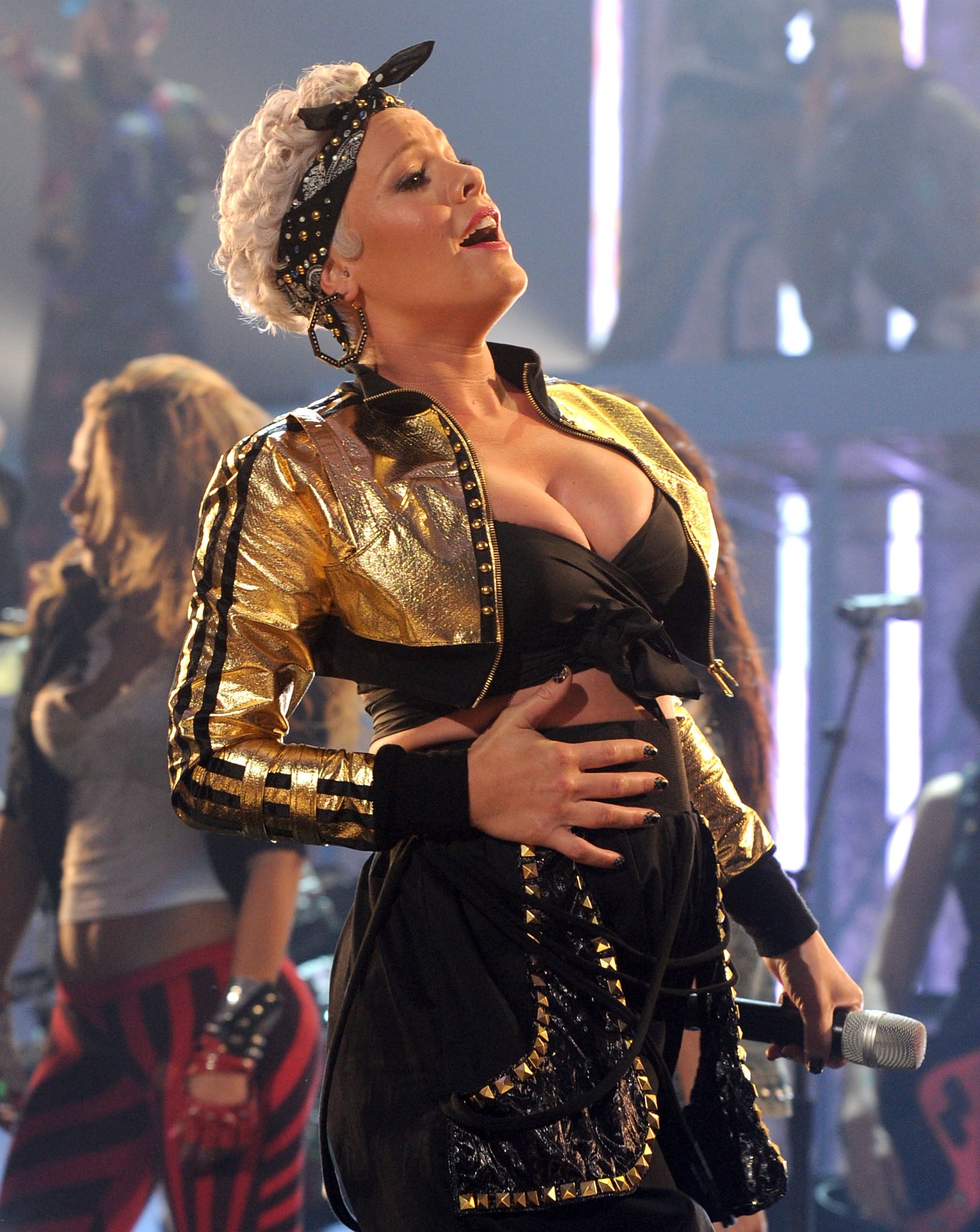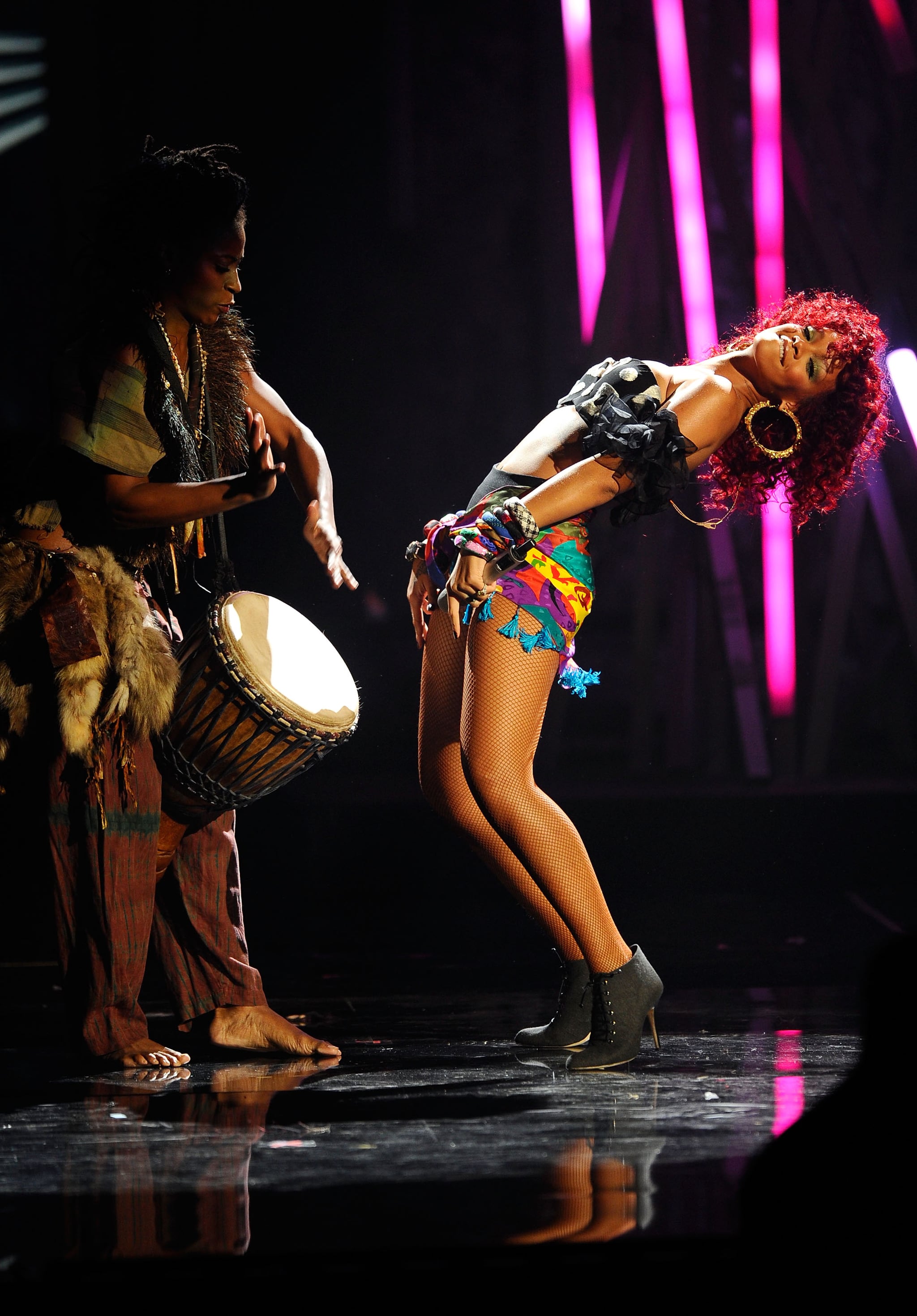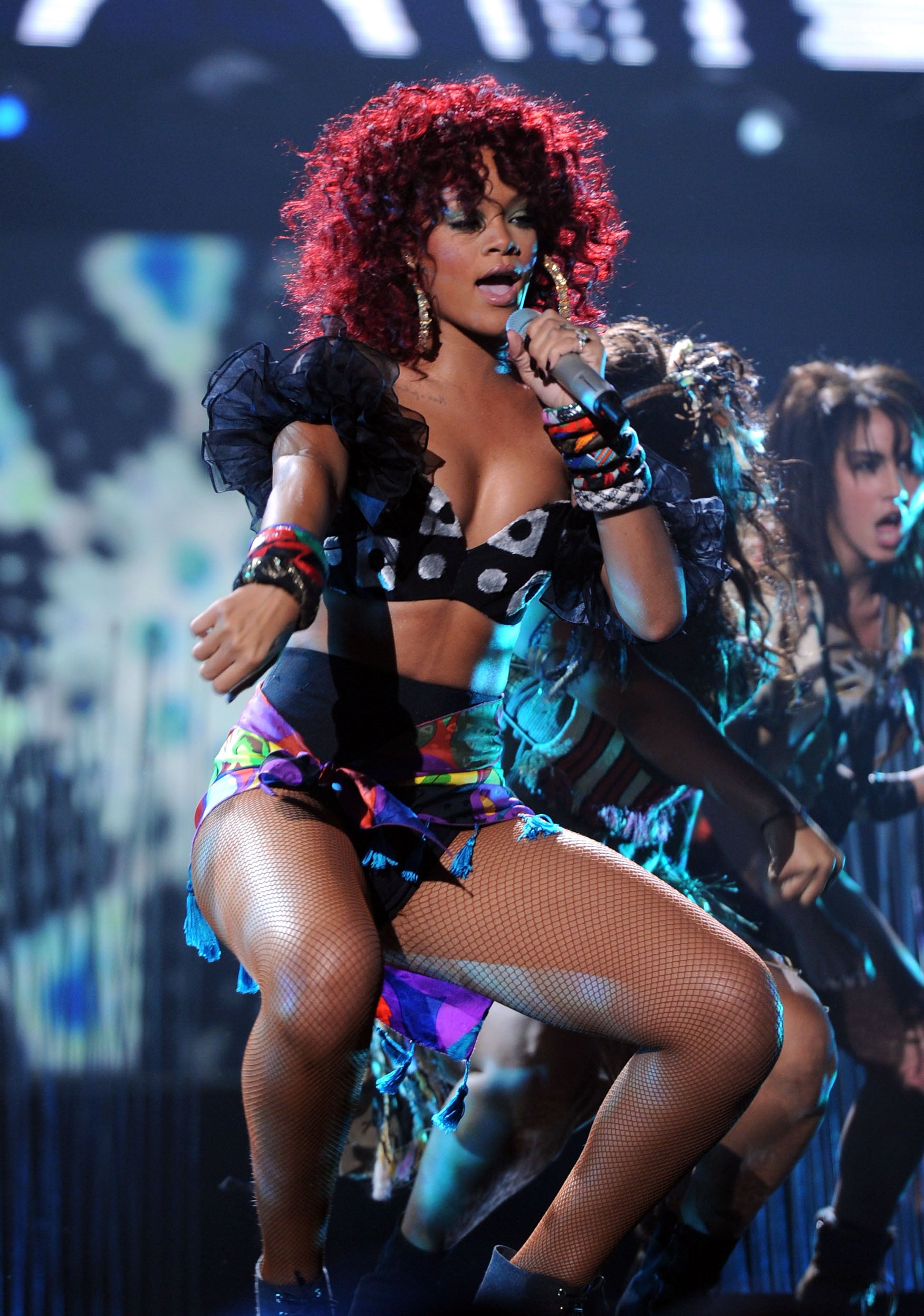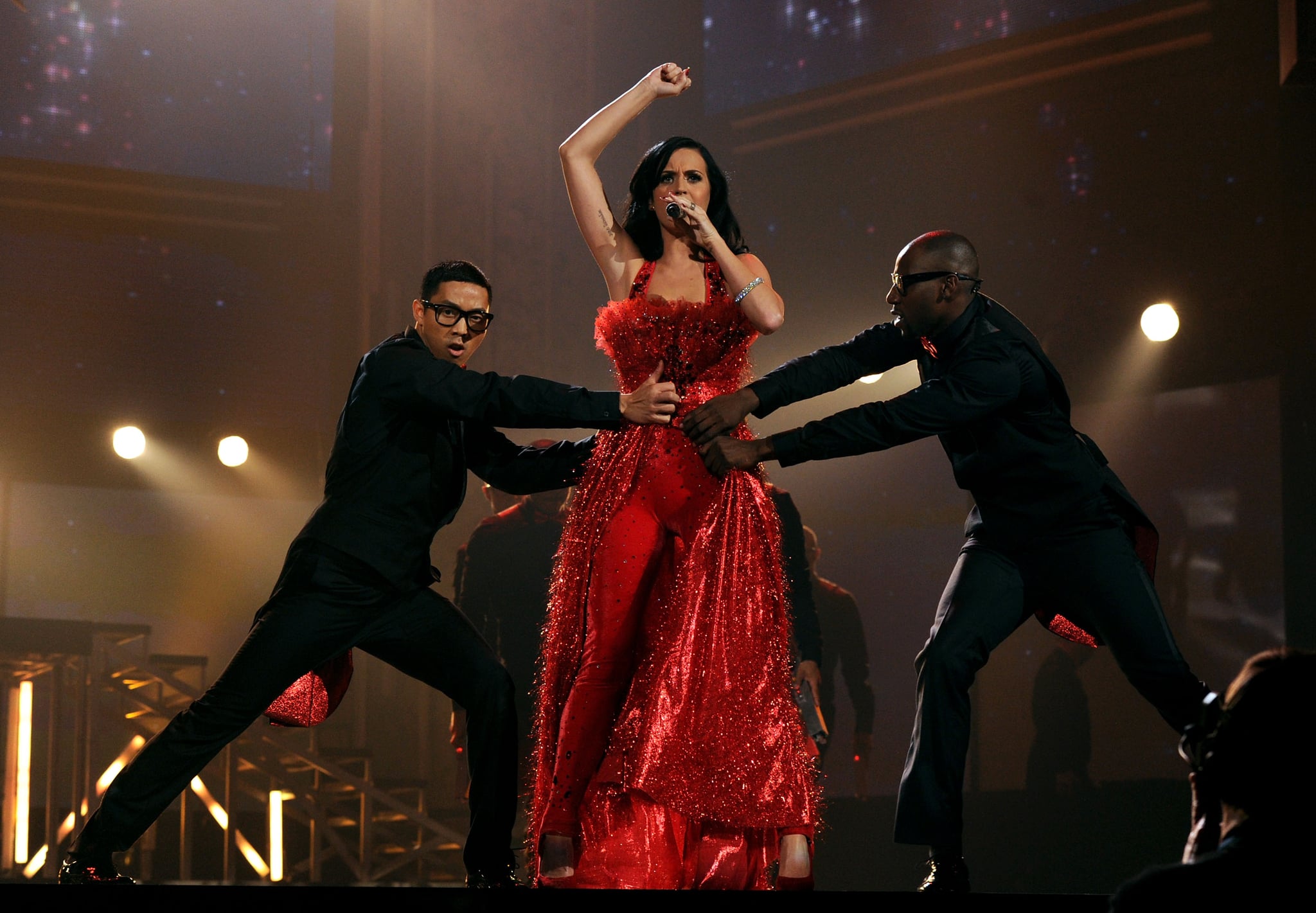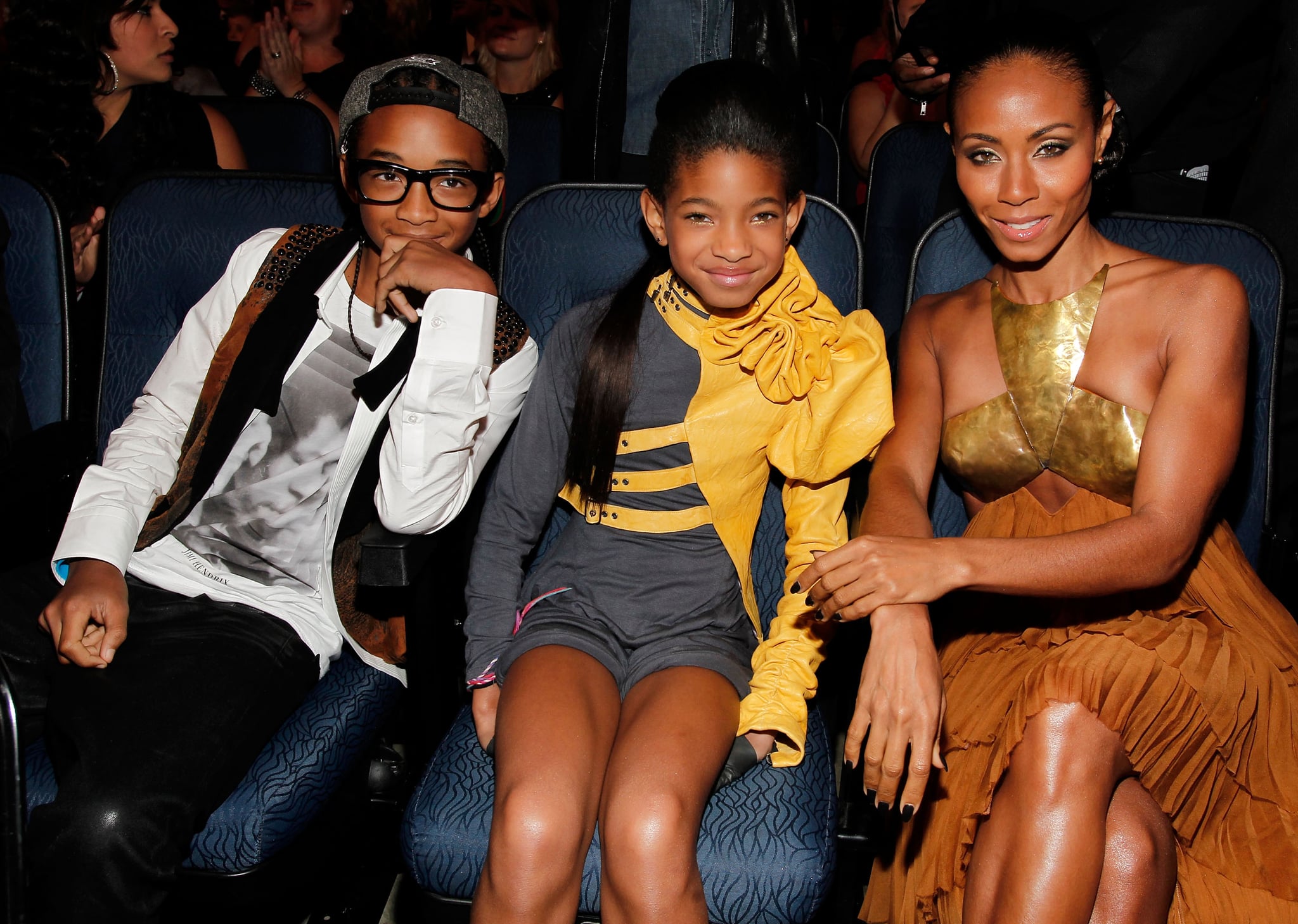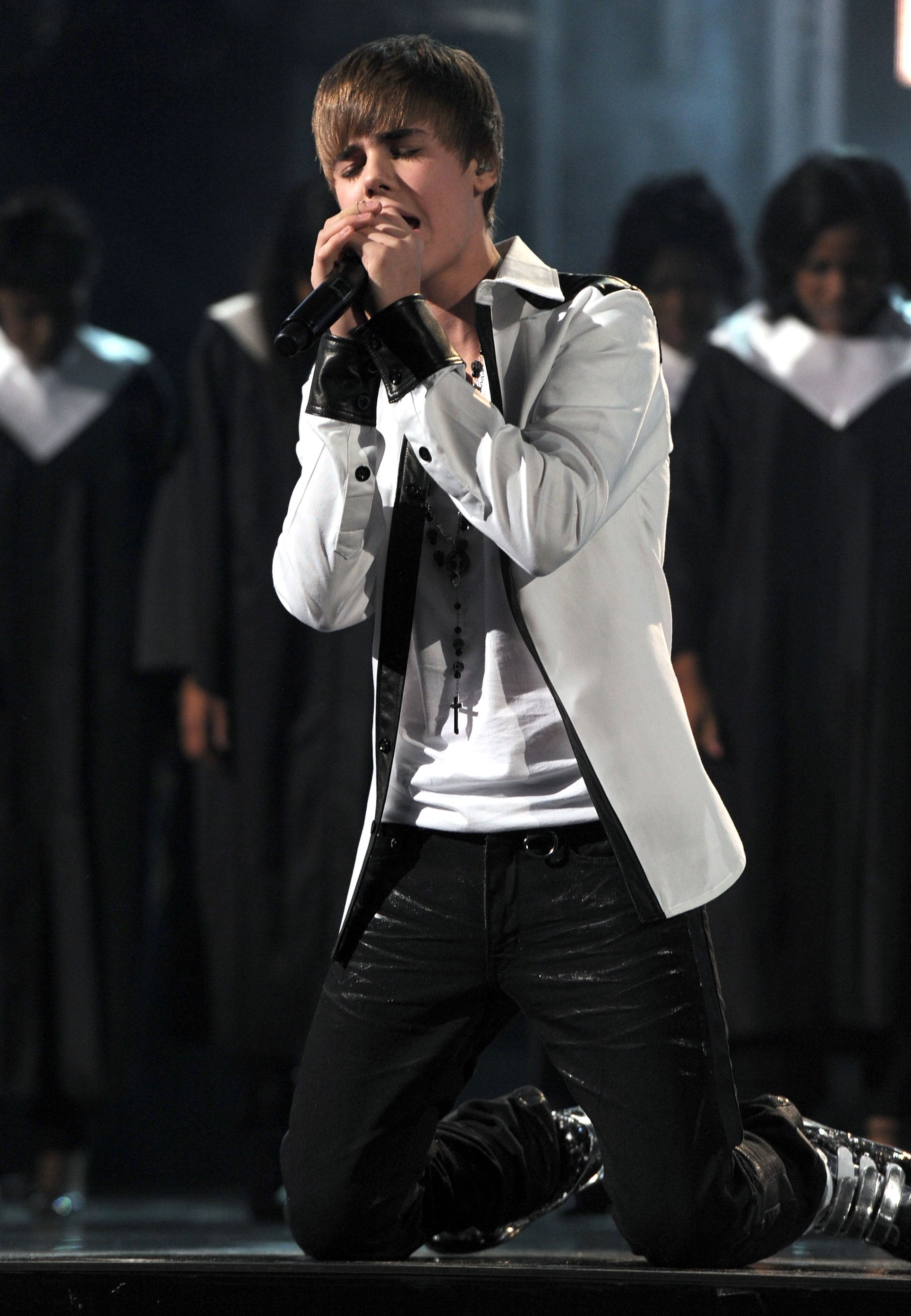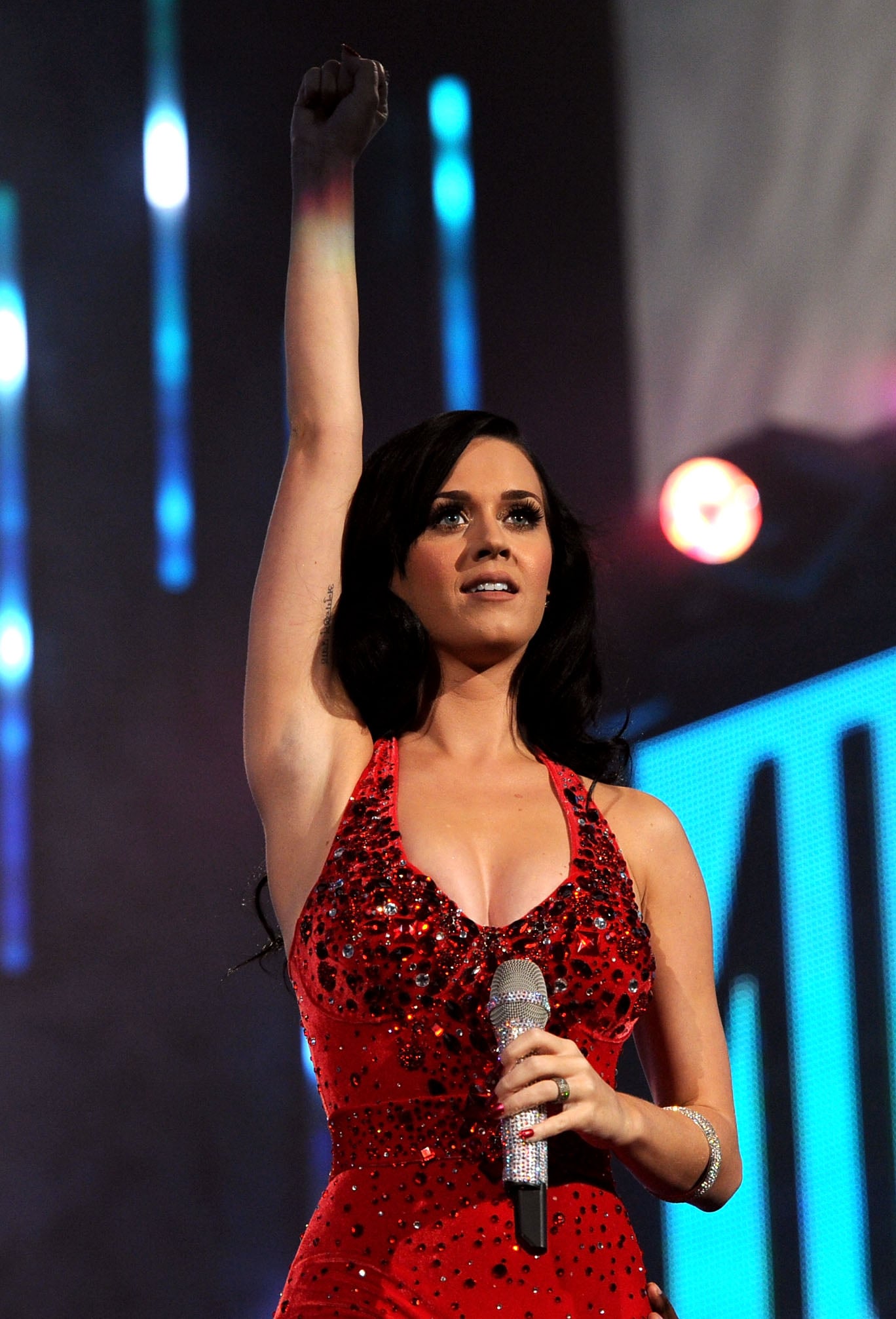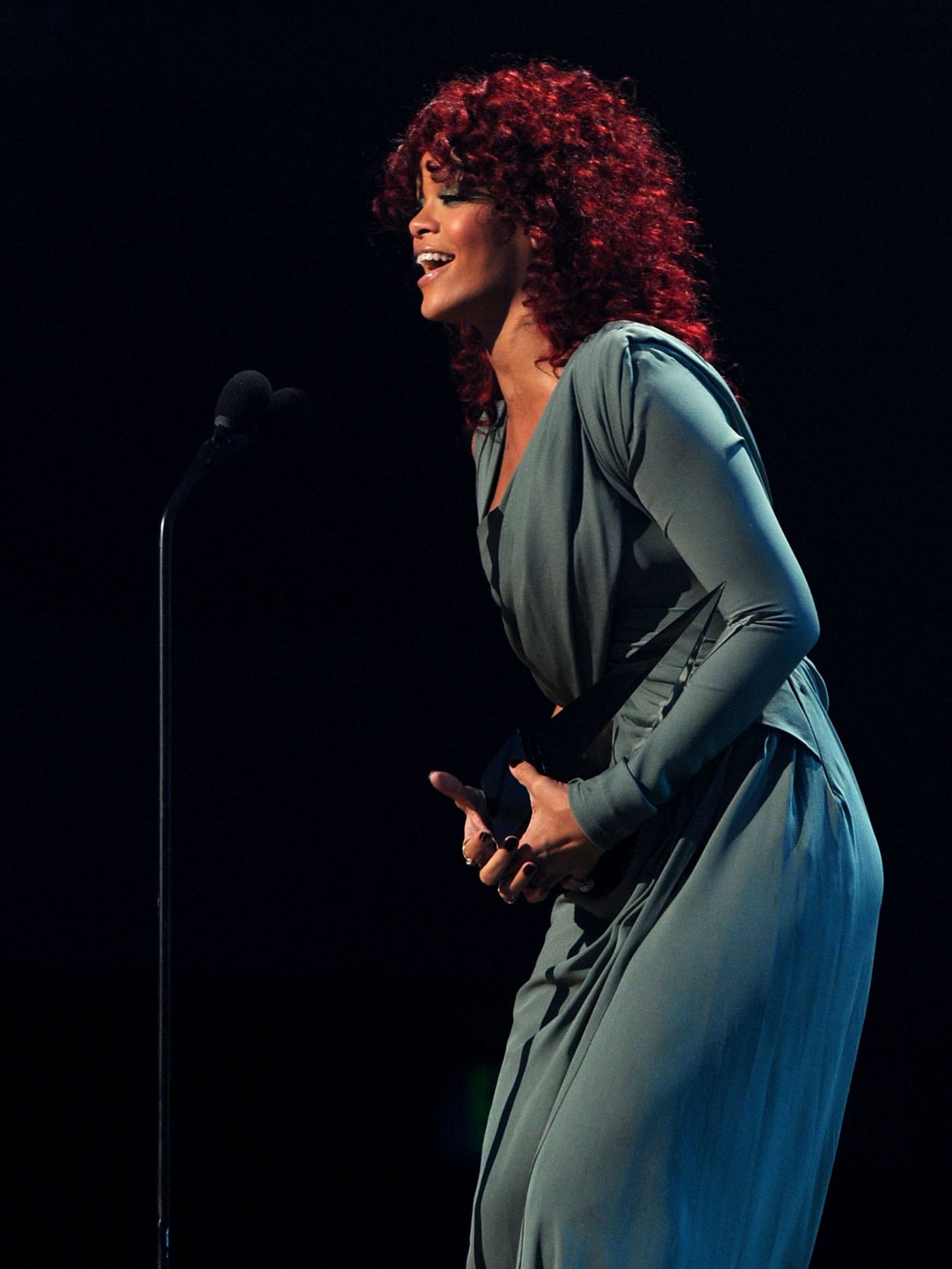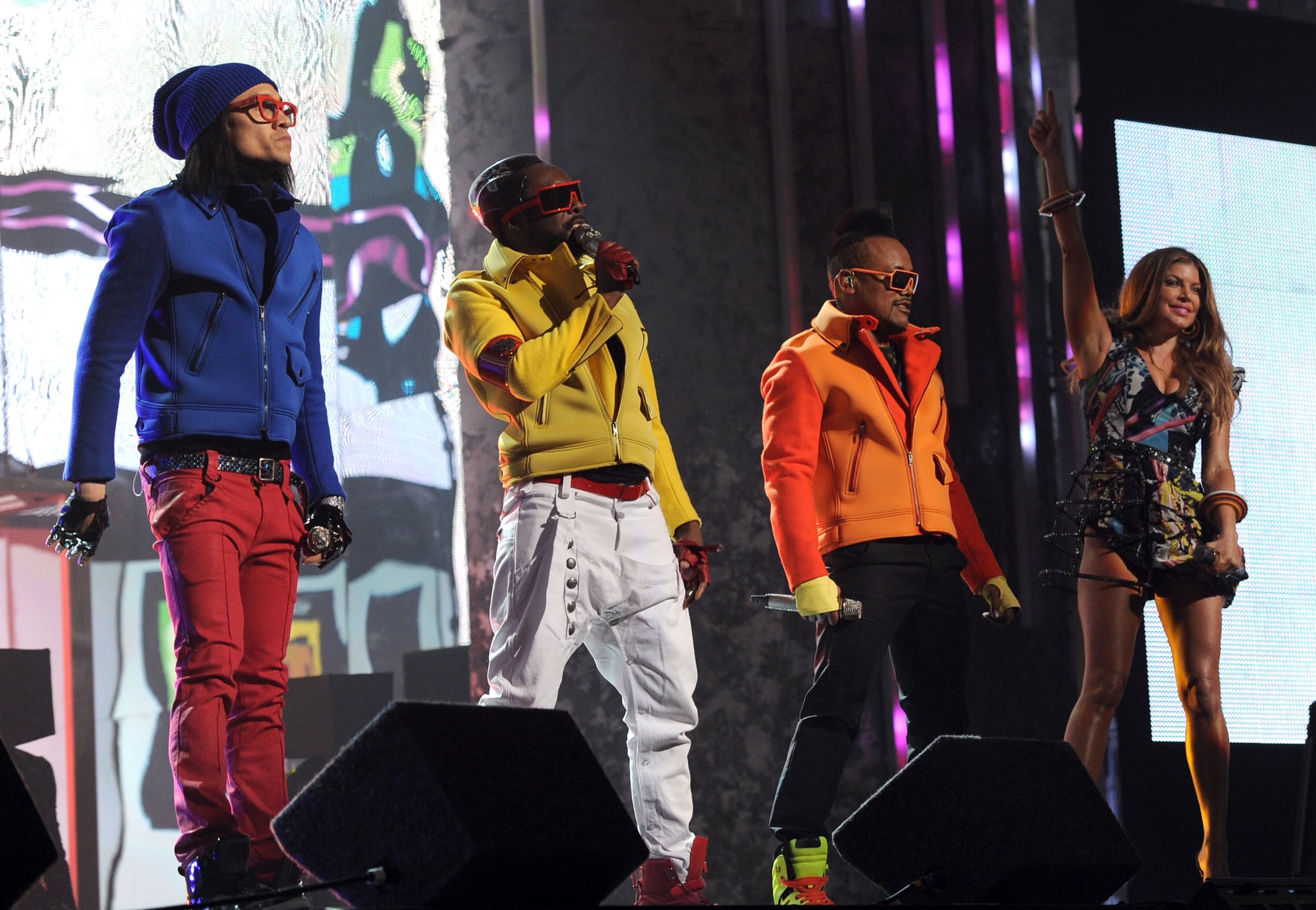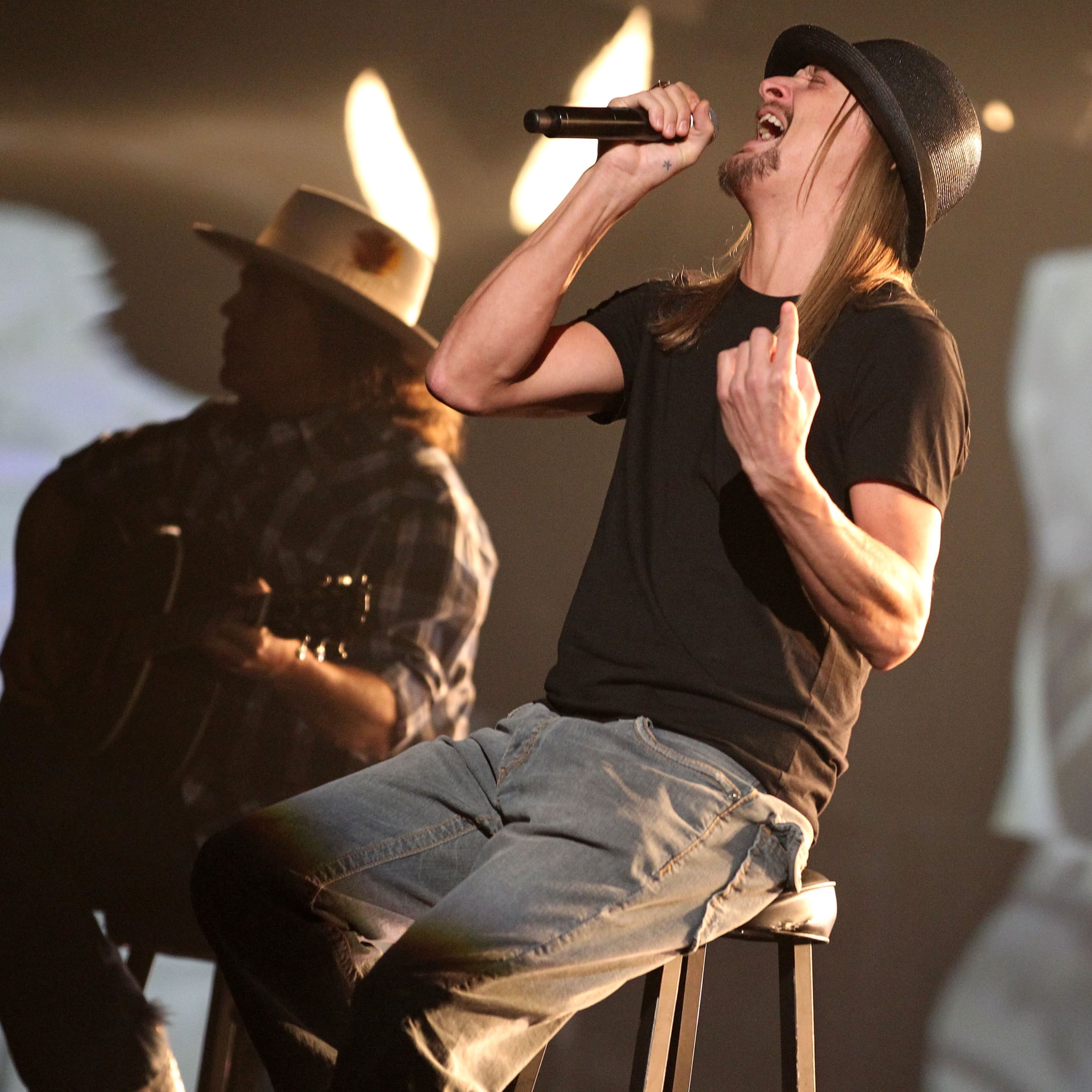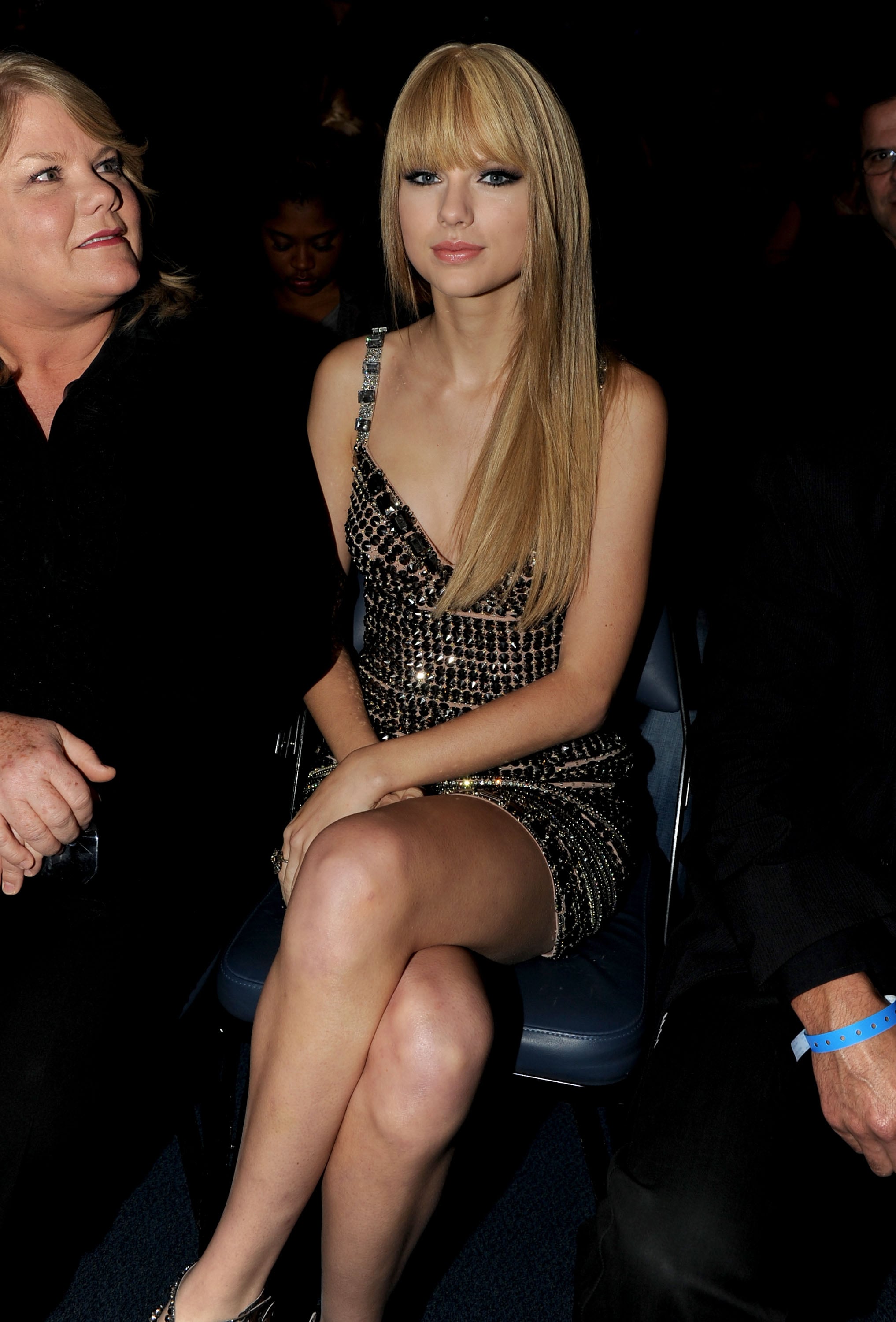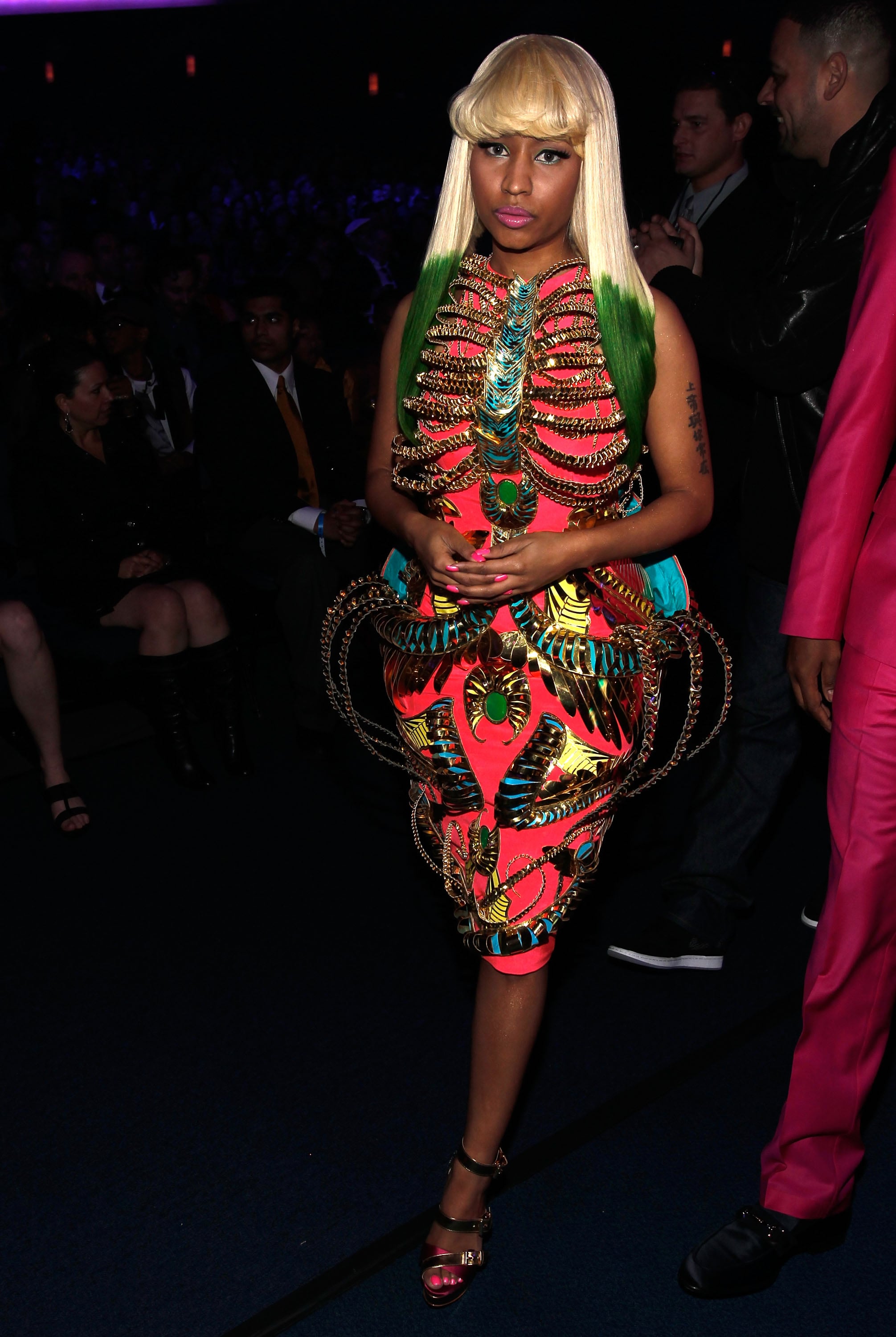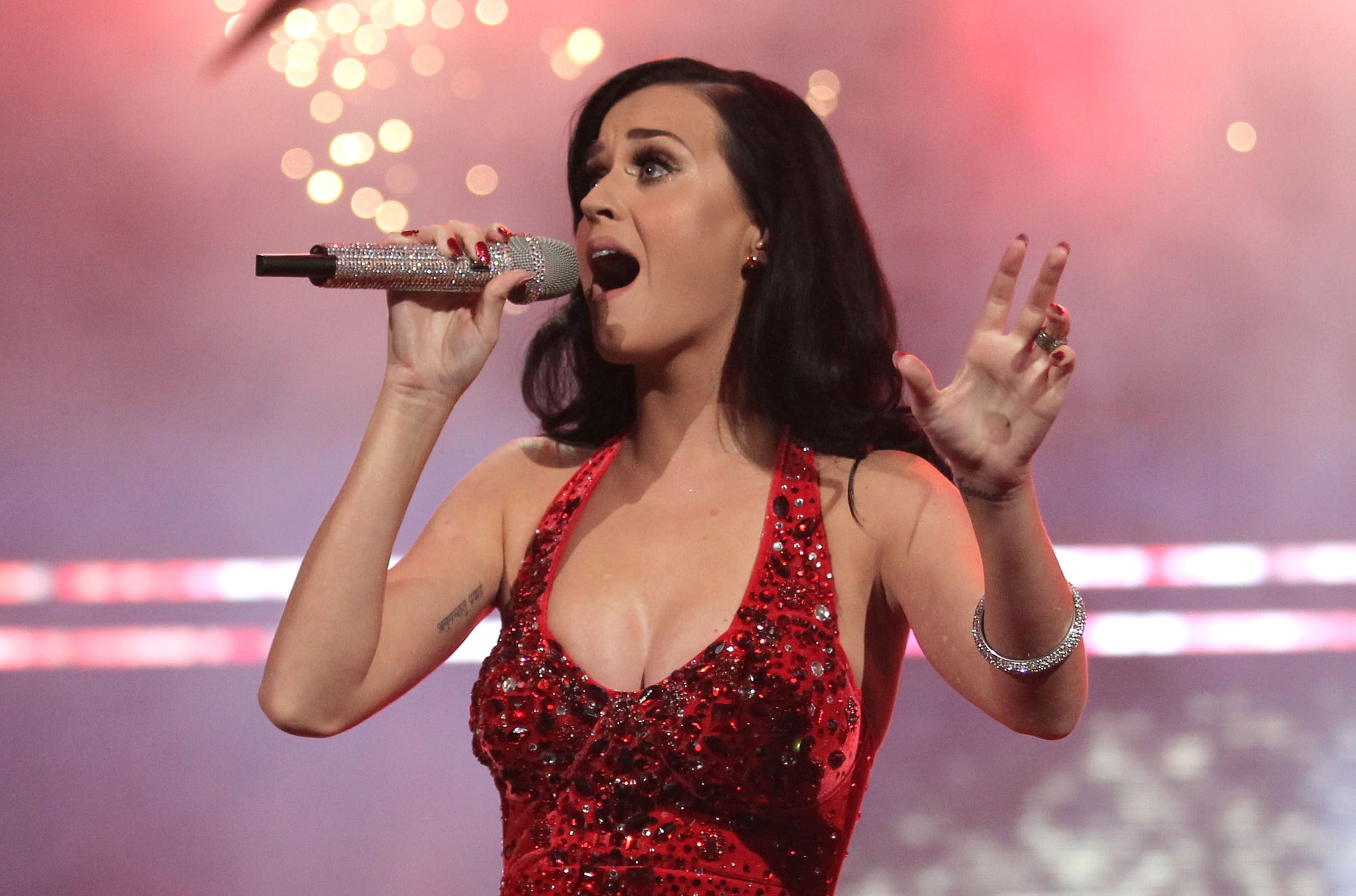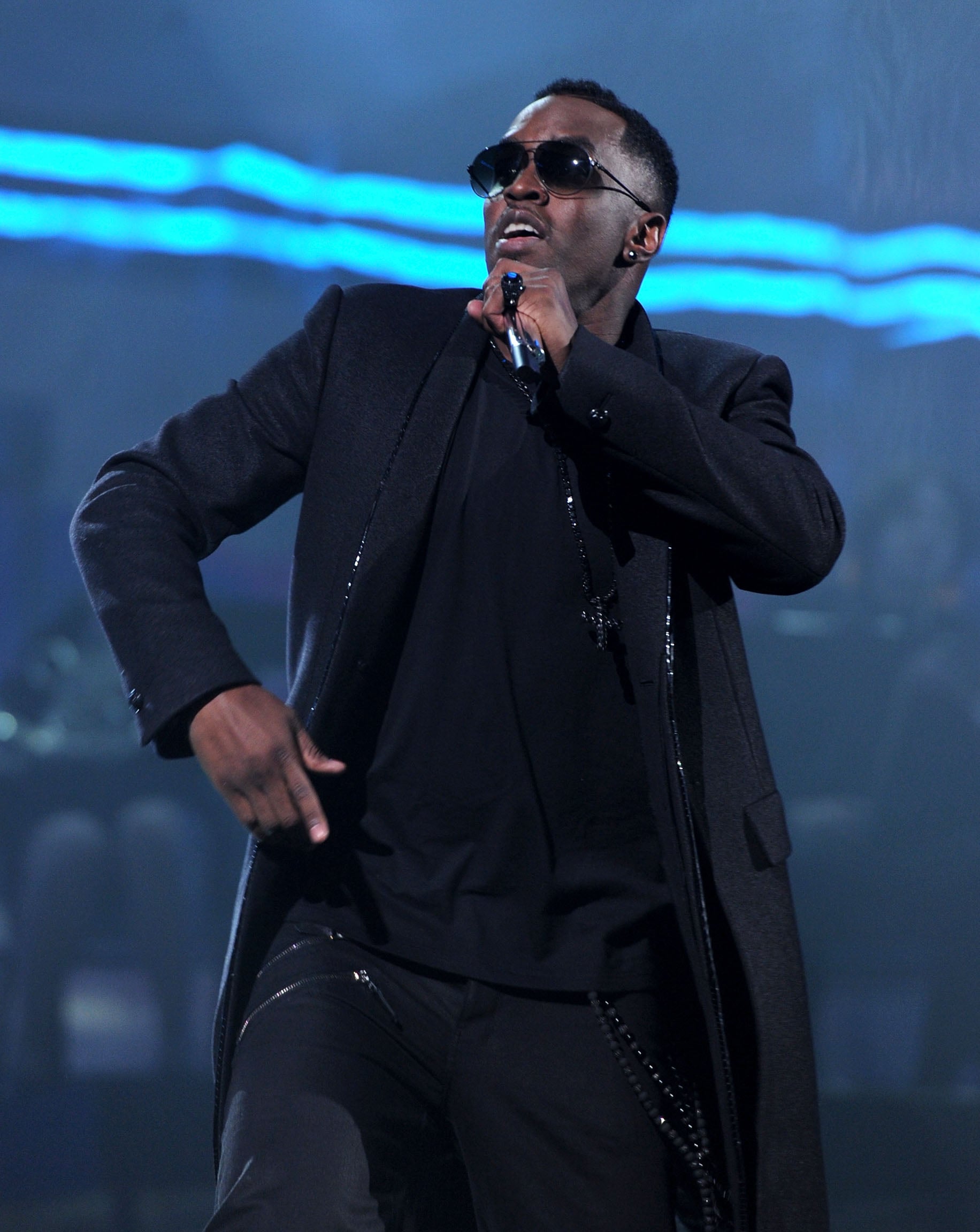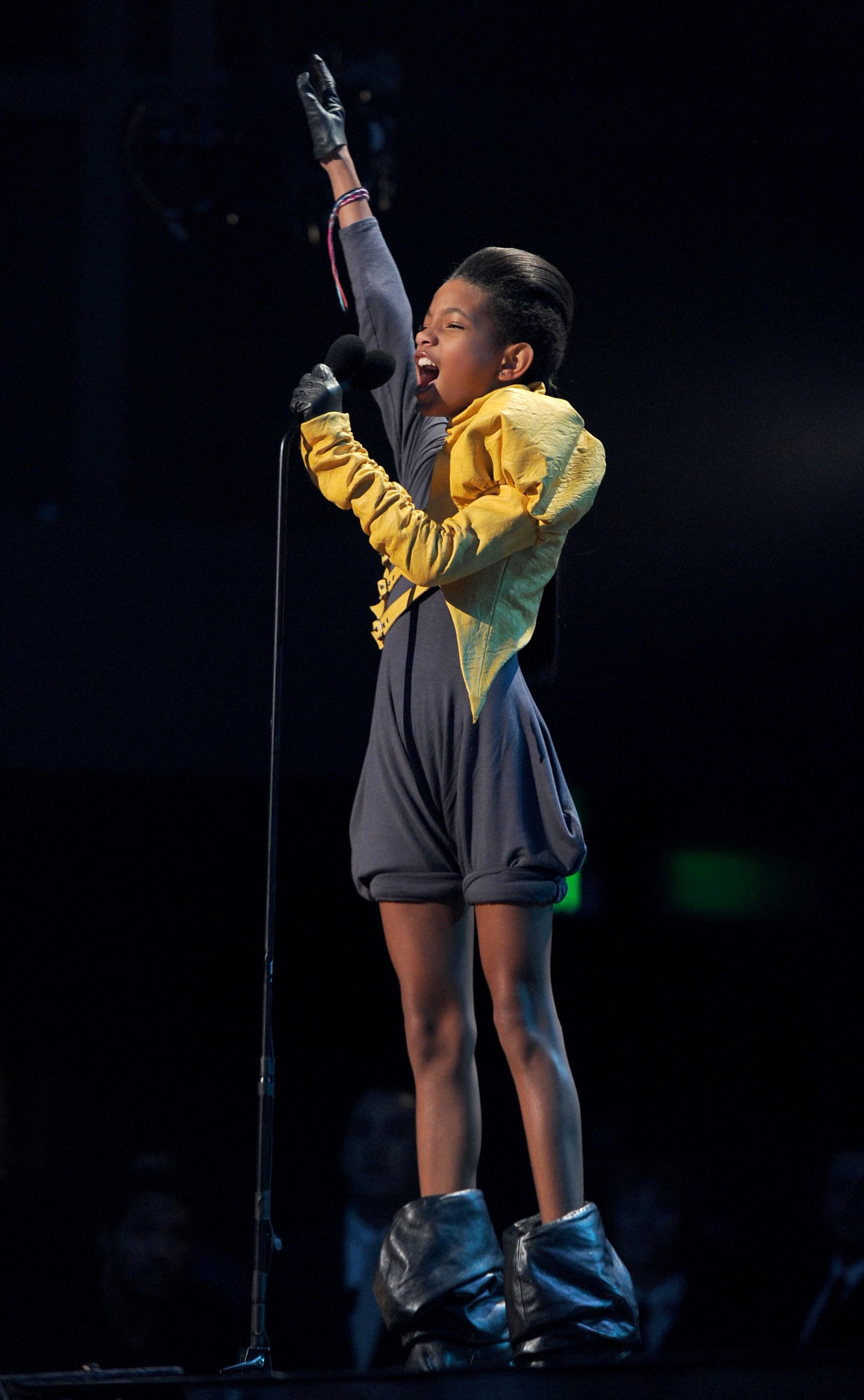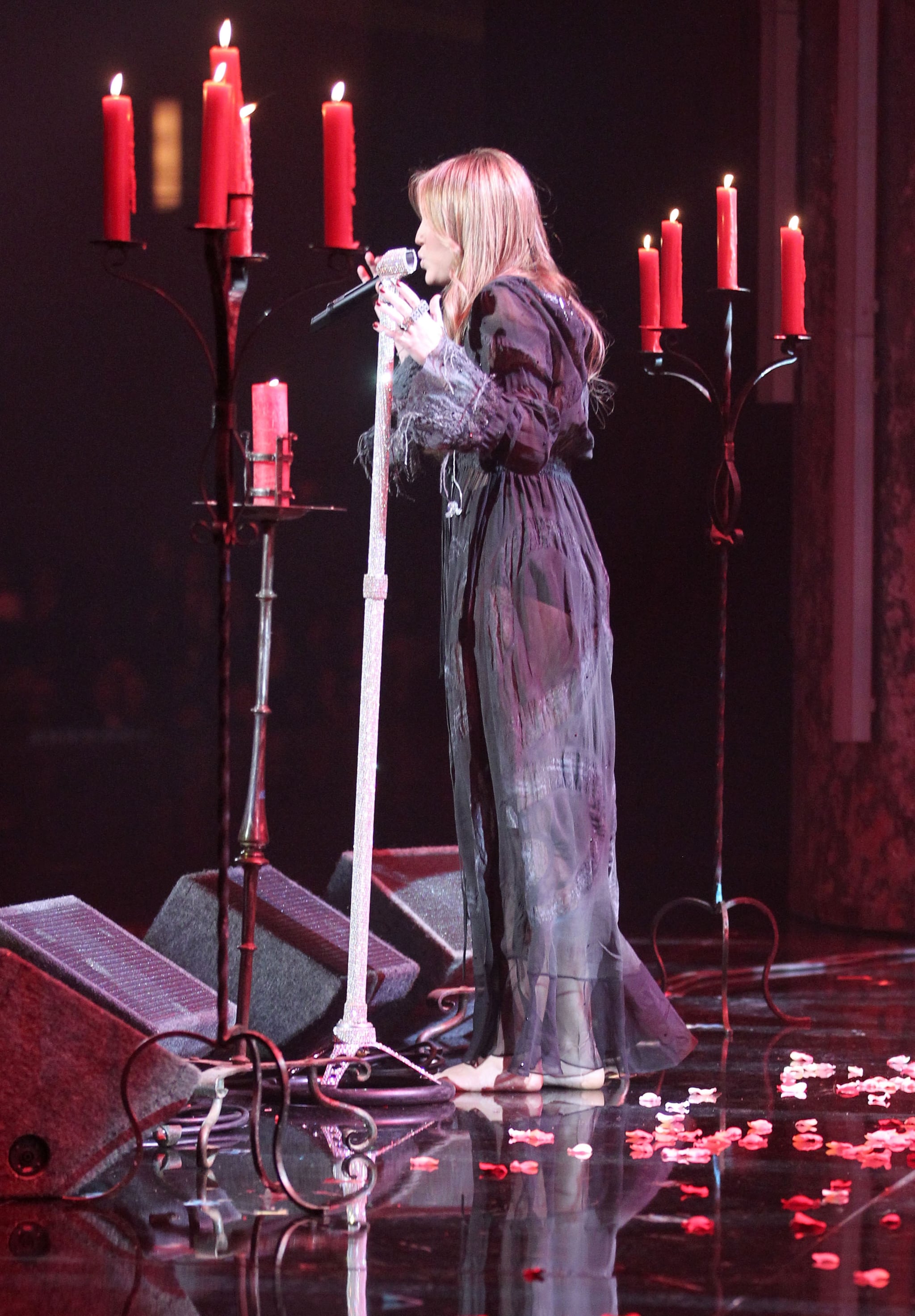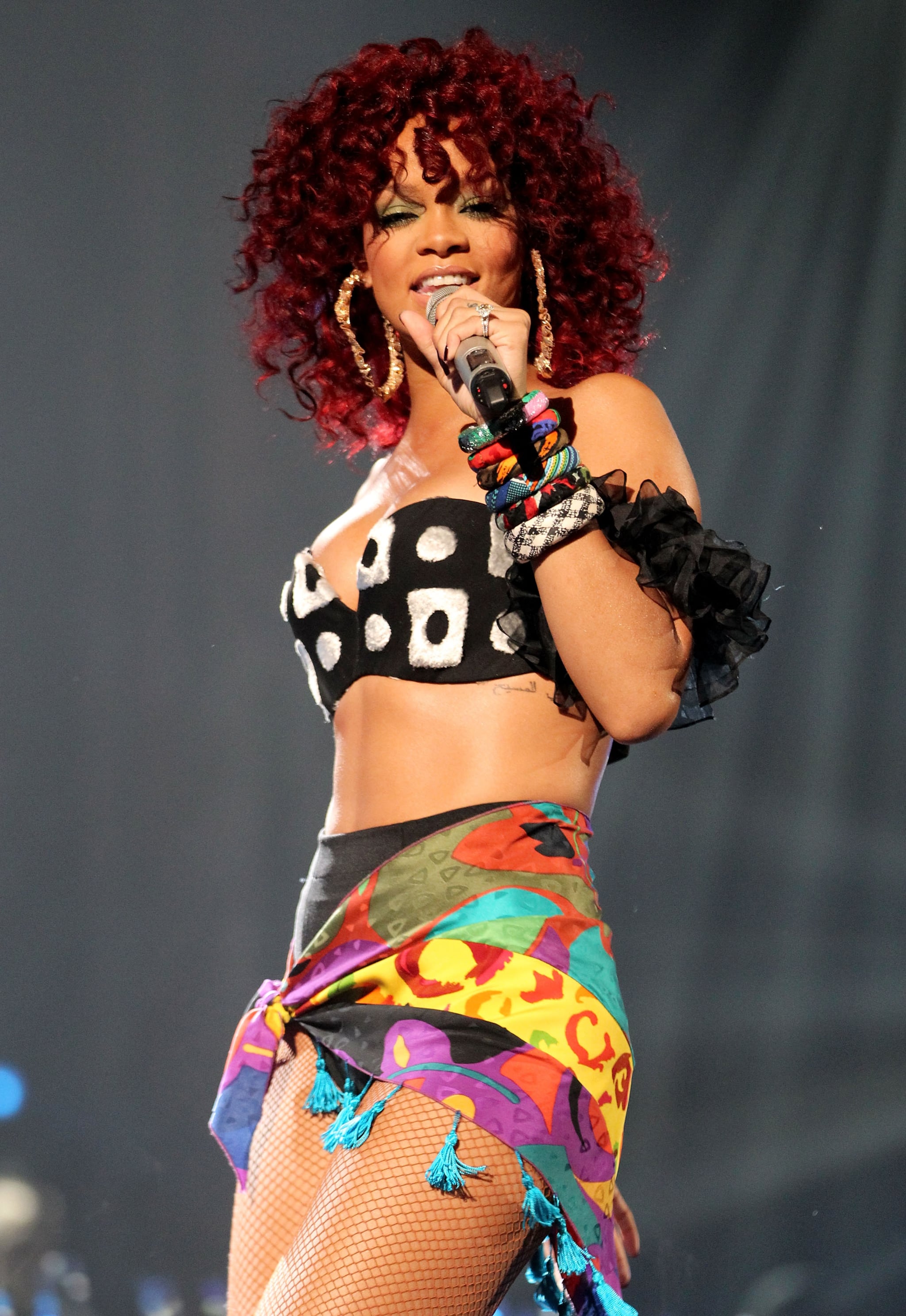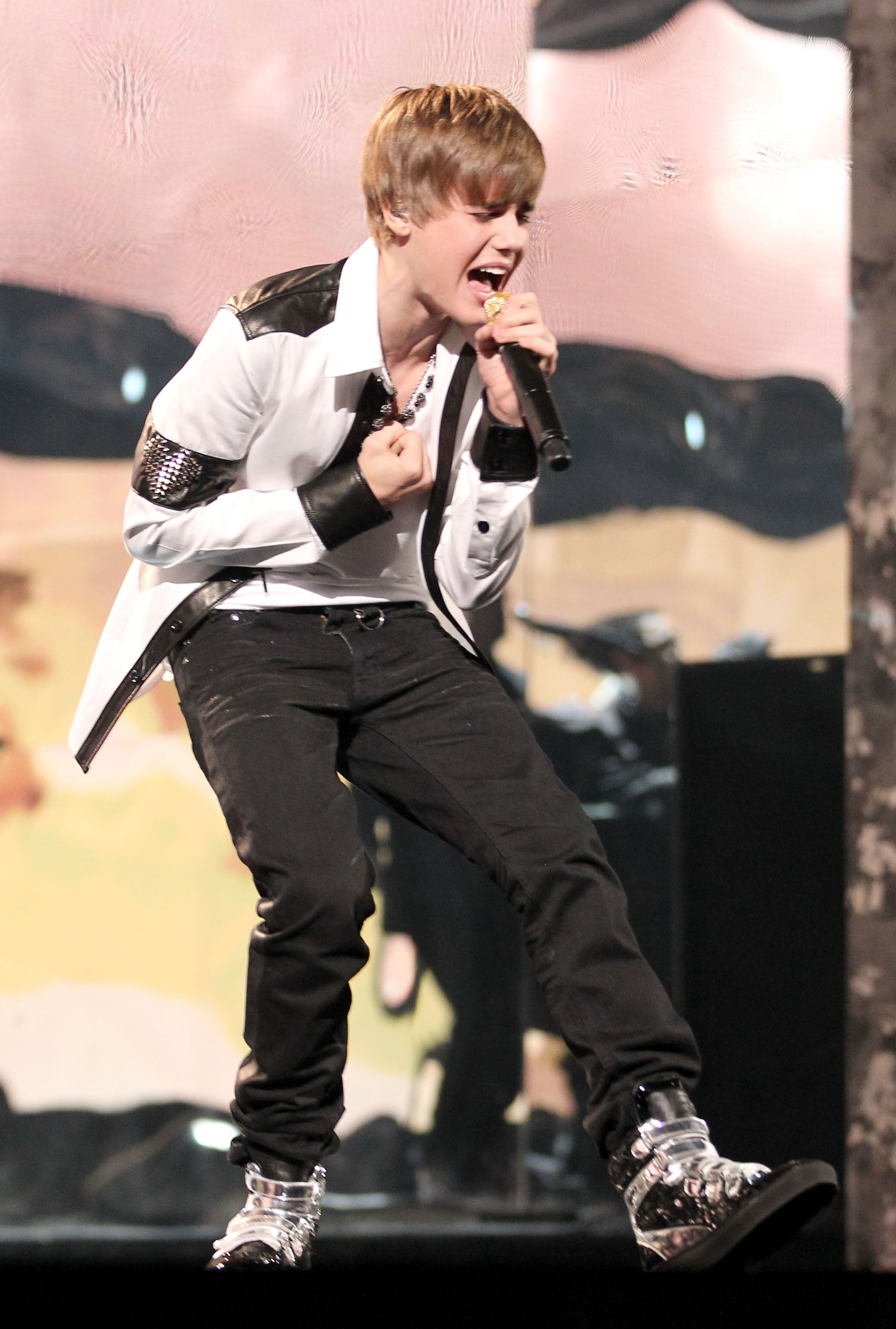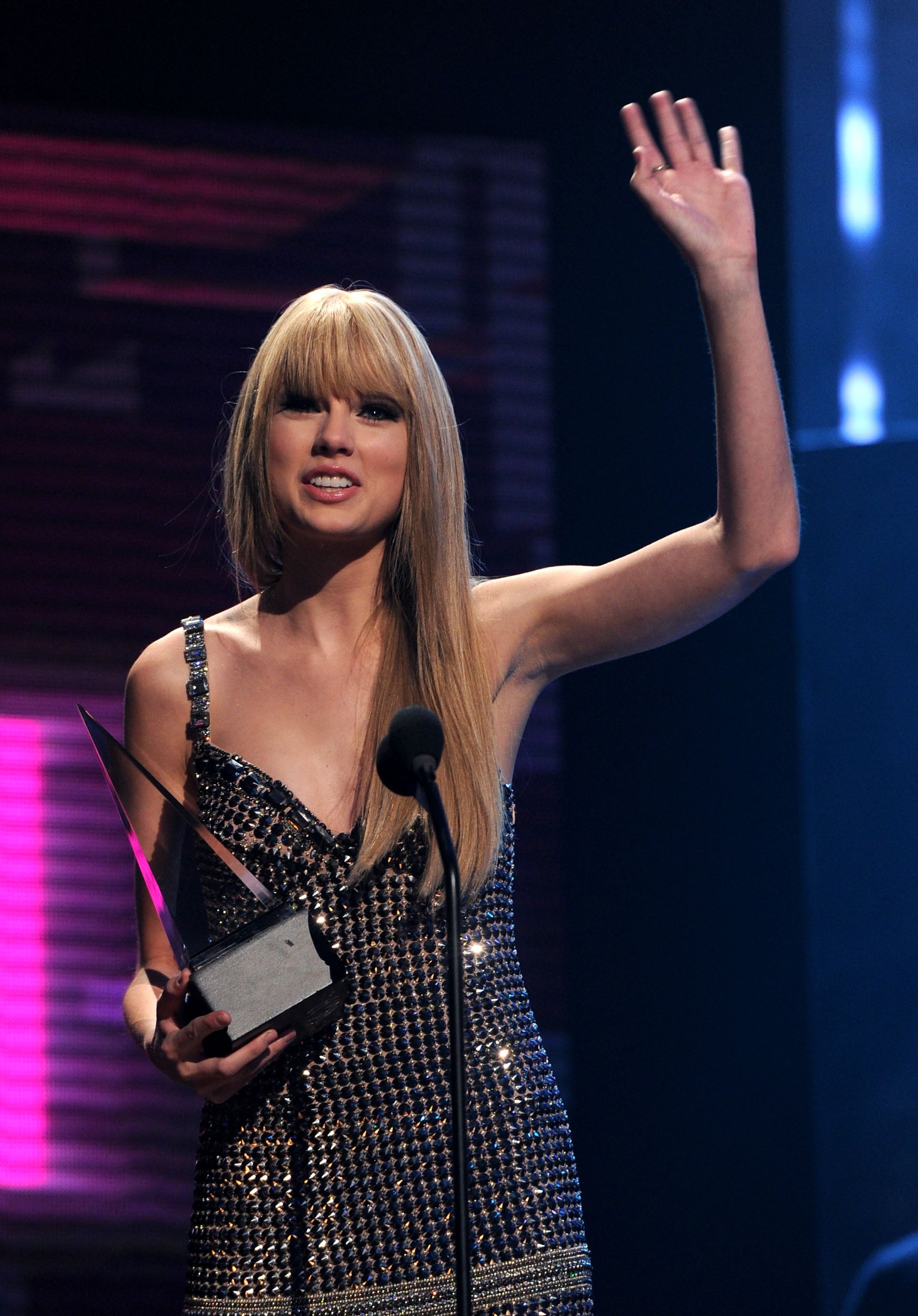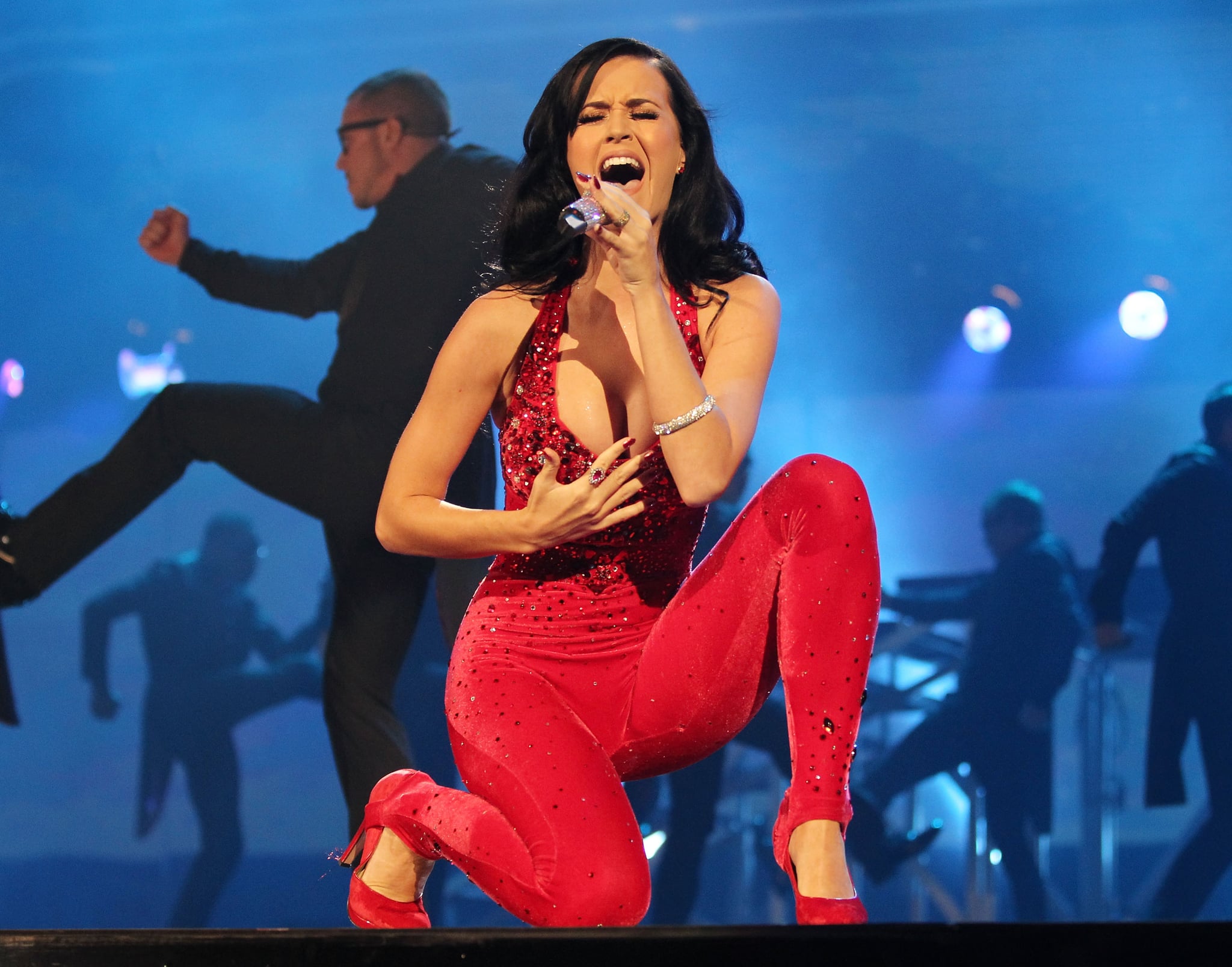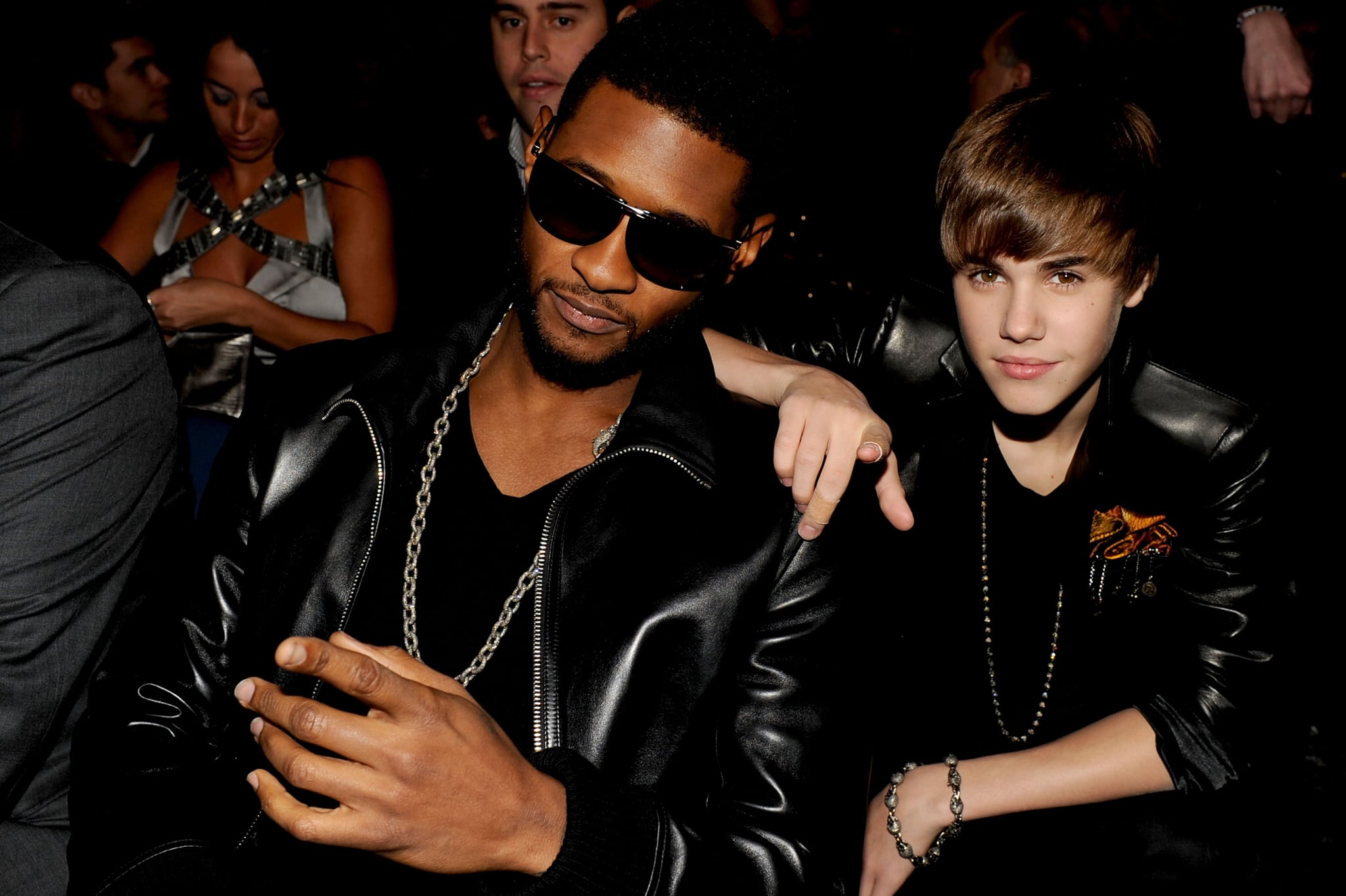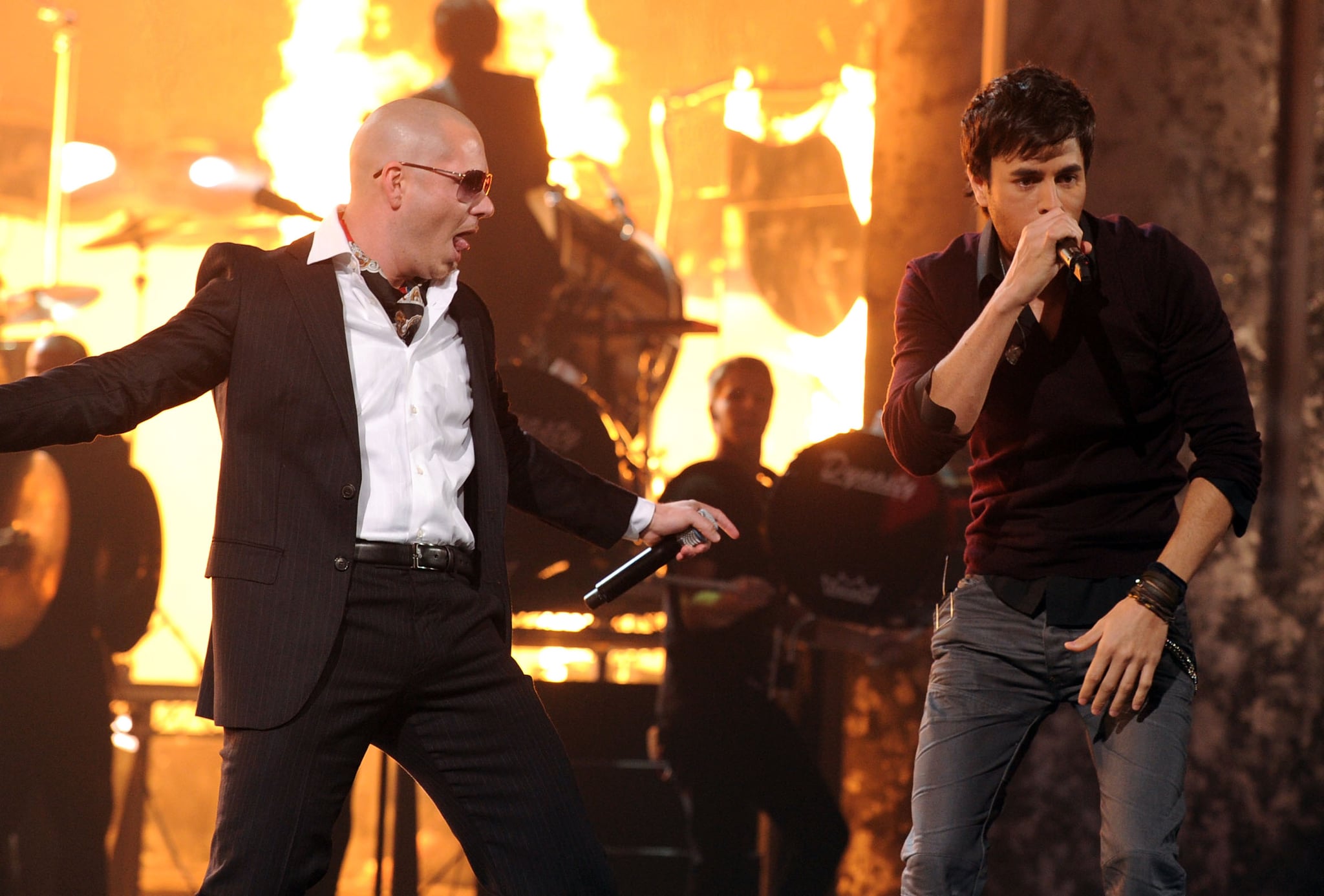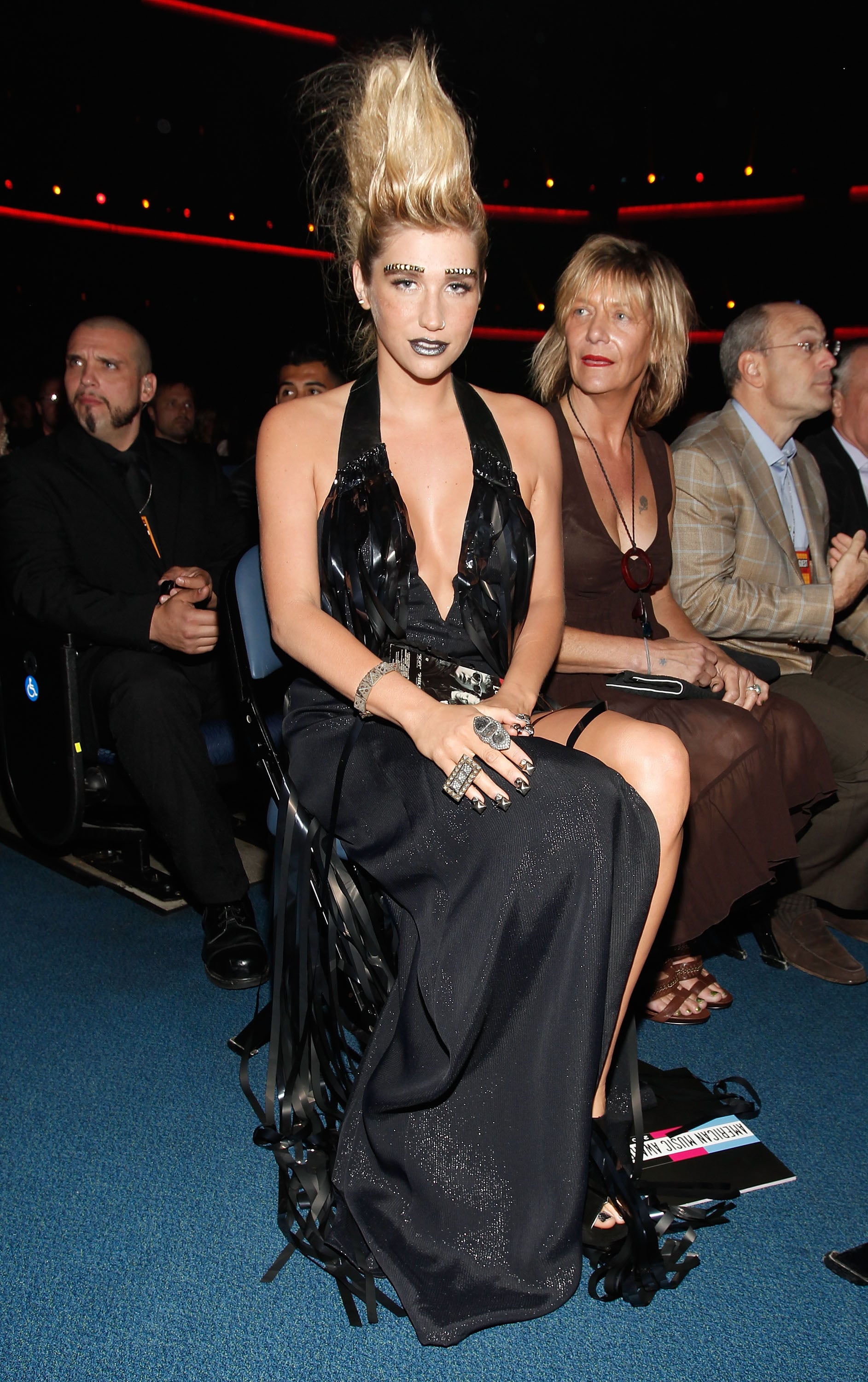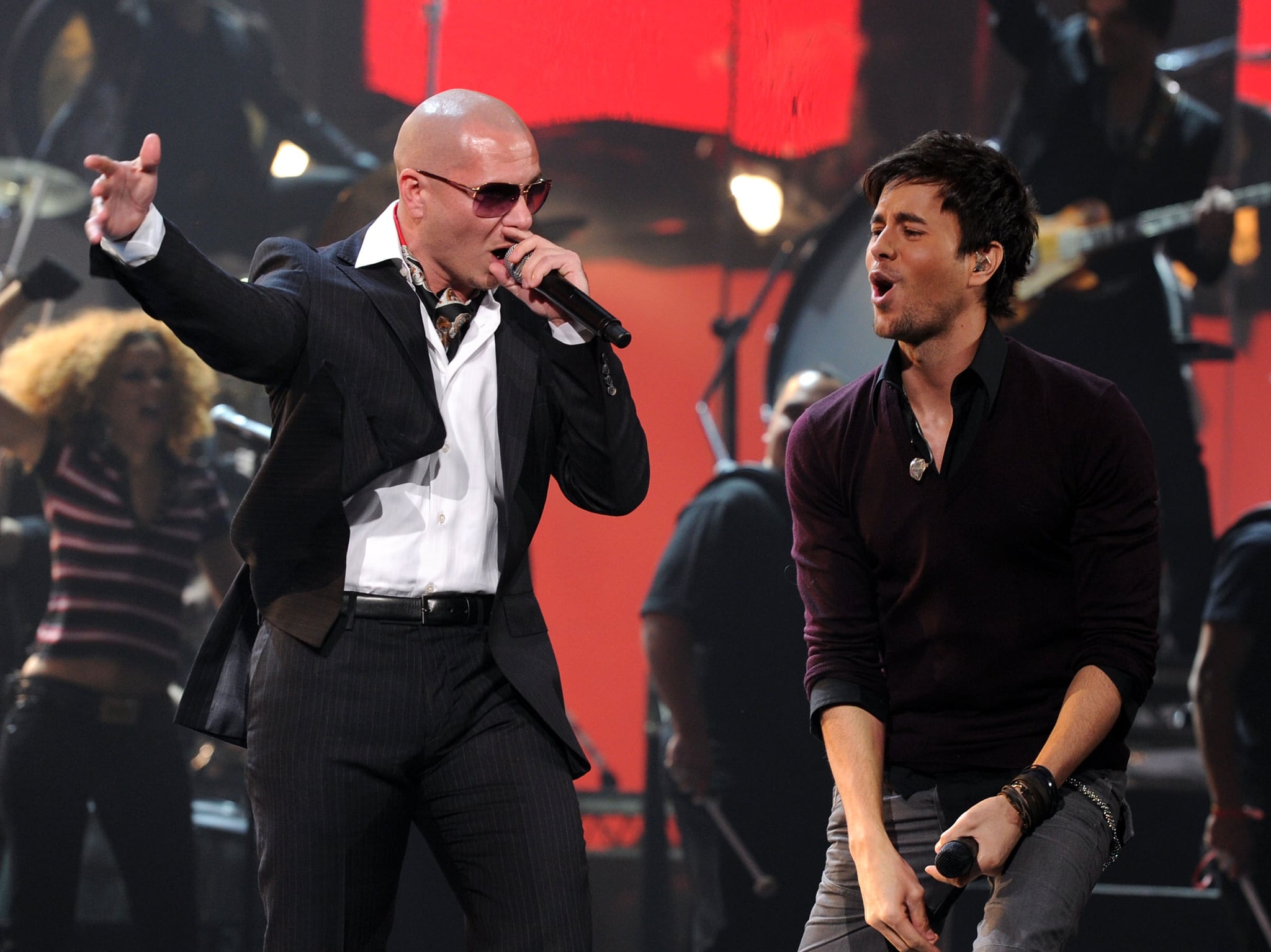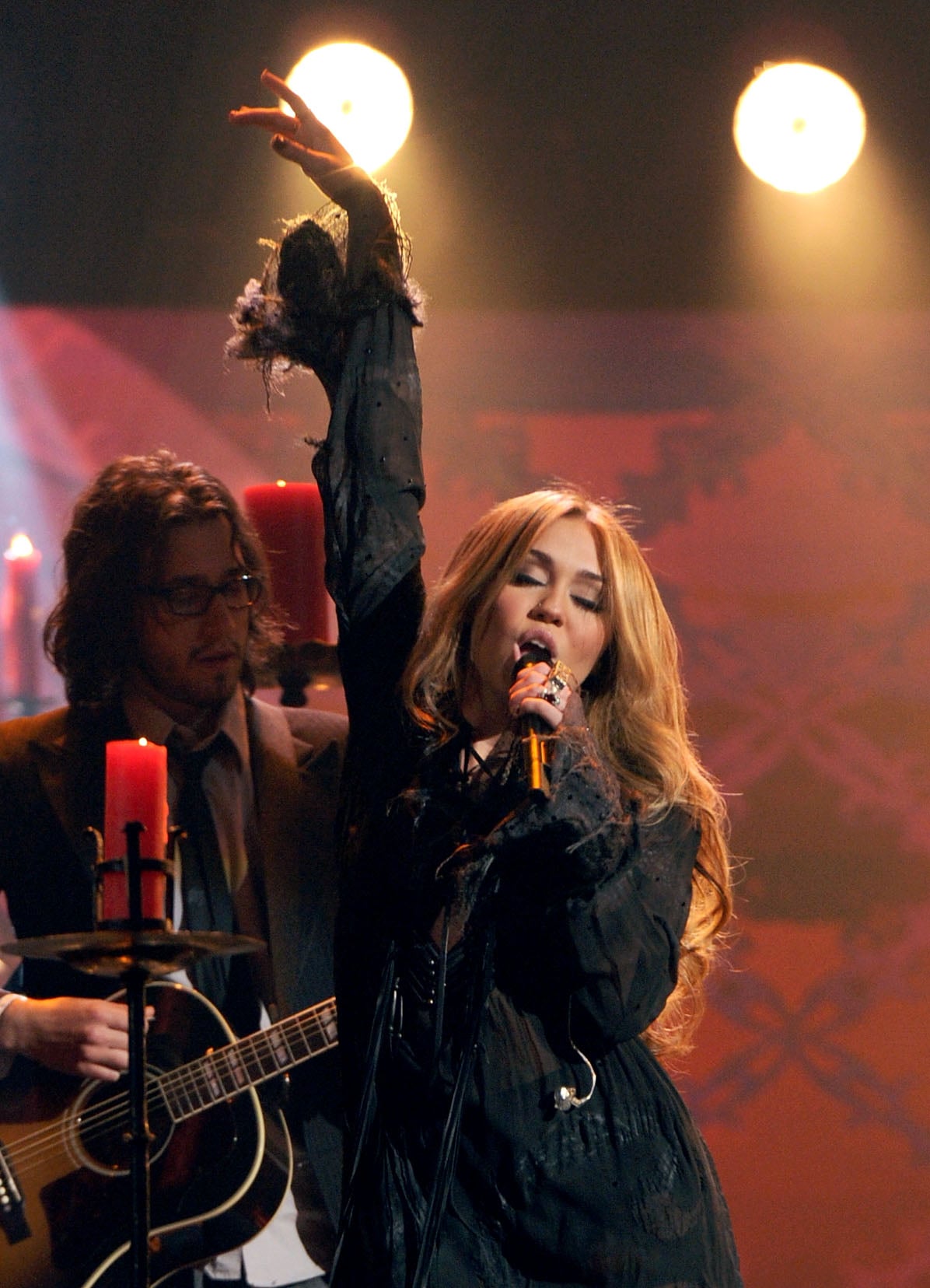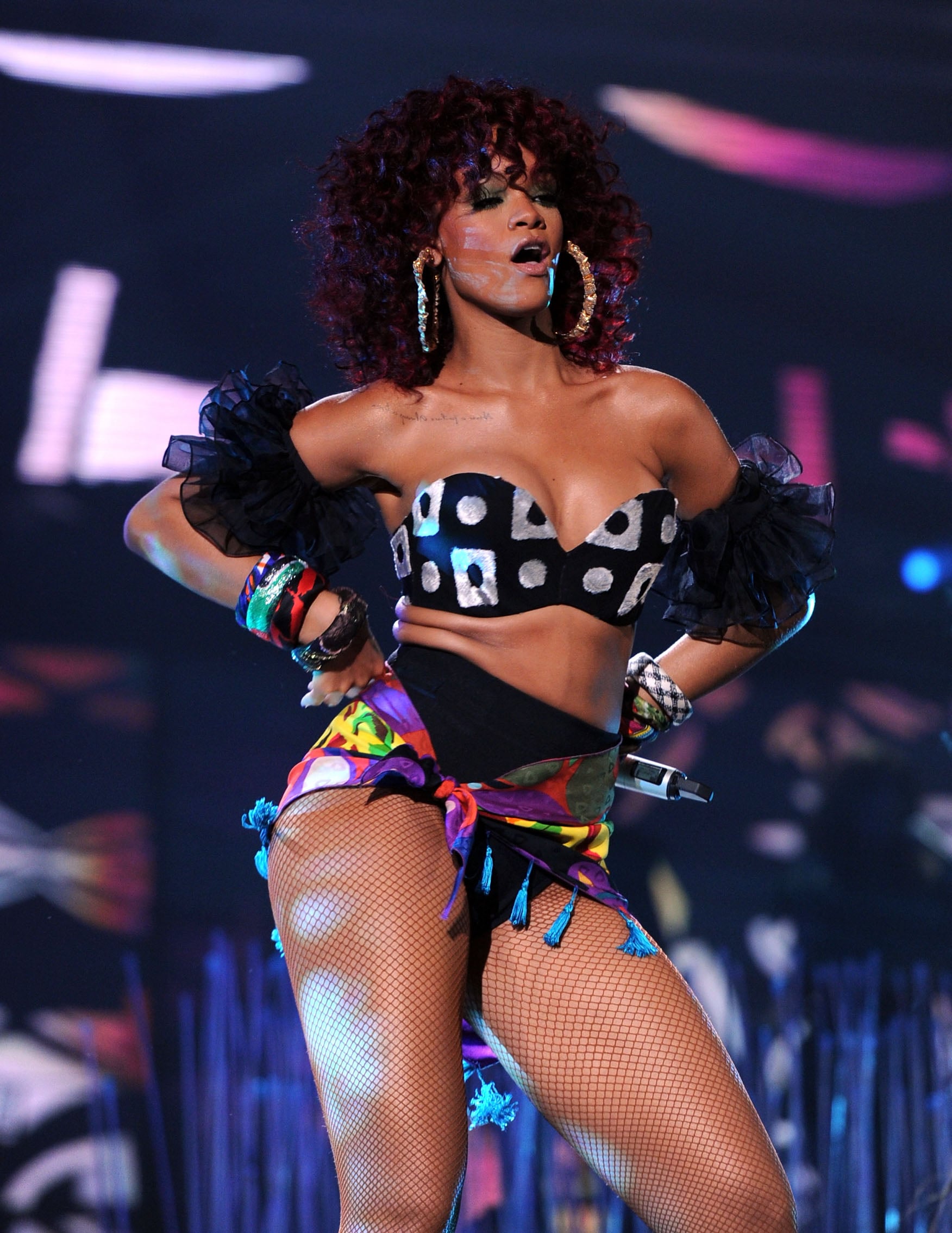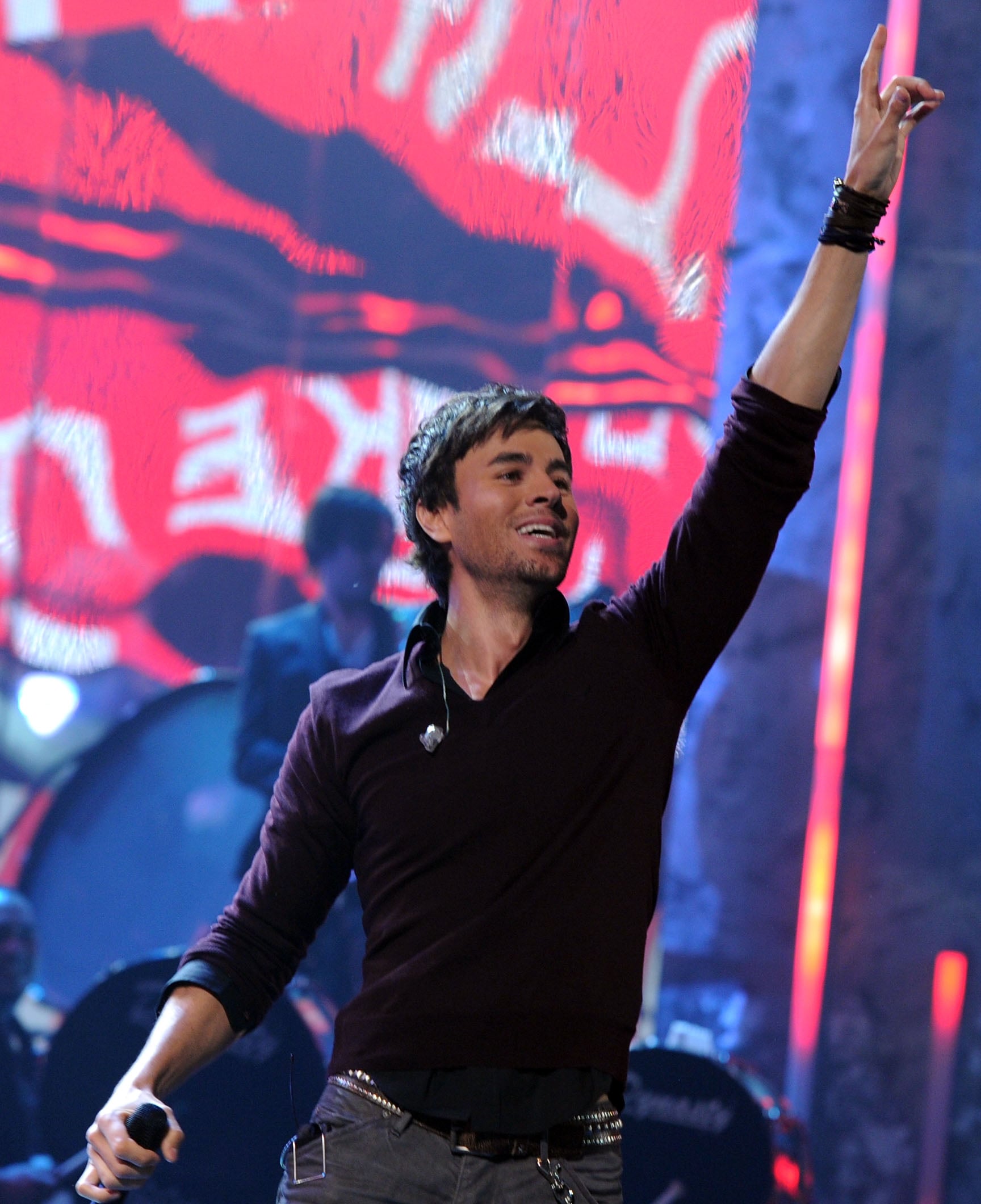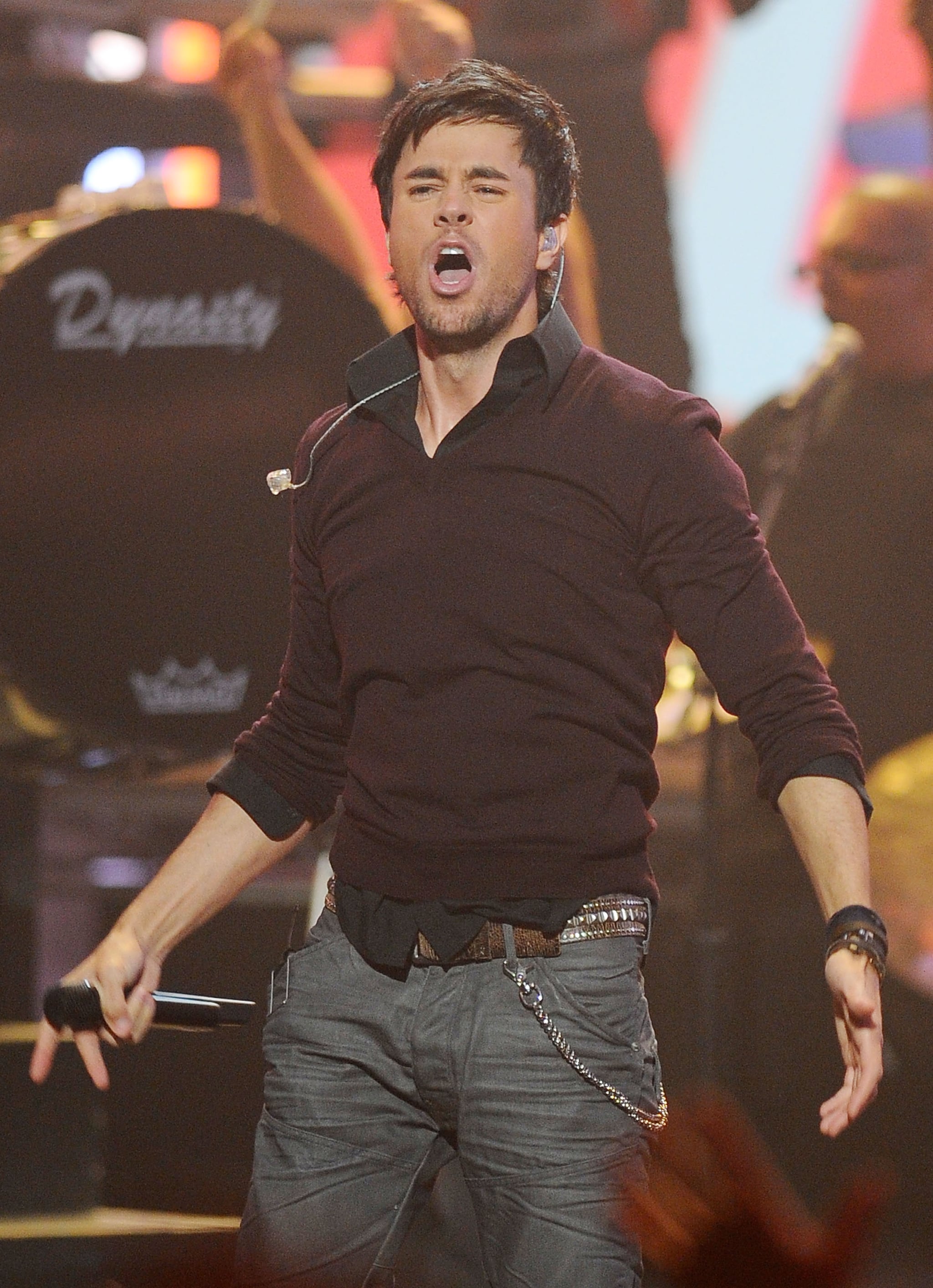 Images include: Rihanna, Taylor Swift, Pink, Usher, Katy Perry, Russell Brand, Christina Aguilera, Jayden Smith, Willow Smith, Justin Bieber, Jada Pinkett Smith, Ne-Yo, Fergie, Apl.de.ap, Will.i.am, Enrique Iglesias, Pittbull, Mandy Moore, Sheryl Crow, Kid Rock, Miley Cyrus, Kelly Osbourne, Eric Stonestreet, Nicki Minaj, Trey Songz, John Legend, Diddy, Taio Cruz, Bon Jovi, Jessica Alba, Natasha Bedingfield, Charles Kelley, Hillary Scott, Dave Haywood, Gavin Rossdale, Ke$ha, Carlos Santana, Donnie Wahlberg, Danny Wood, Jordan Knight, Jonathan Knight, Joey McIntyre, Michael Buble, Nick Carter, AJ McLean, Howie Dorough, Brian Littrell