Pictures of Tiffani Thiessen With Baby Harper on the Set of White Collar in NYC
Pics: Tiffani Thiessen Gets an On Set Visit From Baby Harper!
Tiffani Thiessen hosted her husband Brady Smith and their two-month-old daughter, Harper, on the NYC set of White Collar on Monday. The new parents debuted their bundle of joy last month in People magazine, and since then Tiffani's been busy tweeting updates on her "little cutie patootie." She took a few weeks off following Harper's birth, and now Tiffani is back to work with her costars Matt Bomer, Tim DeKay, and Willie Garson. Harper's still an infant, but it seems like Tiffani is already sticking to her promise to bring her daughter to work.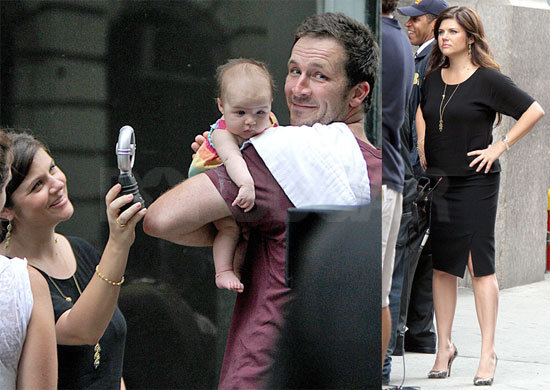 To see more photos of Tiffani and the boys back at work in NYC, just
.