Pictures of Tom Brady During NE Patriots vs Miami Dolphins Monday Night Football Game
Sweaty and Dapper Tom Brady Celebrates His Historic 100th NFL Win!
Tom Brady arrived at the Miami Dolphins stadium sporting his usual travel outfit, a very dapper suit, in time for his Monday Night Football game yesterday. He and his fellow Patriots creamed the Florida home team, despite a slow start. Tom's best cheerleaders, wife Gisele and baby son Ben, arrived in the city over the weekend to watch him play, which perhaps helped contribute to the big smile he was sporting on the sidelines. The trio had a lot to celebrate, since the triumph also made Tom the youngest QB to reach 100 wins in the NFL! Tom respectfully acknowledged the landmark, but kept his comments to a minimum. The Patriots have a week off, so perhaps he, his fresh from Fashion Week wife, and Ben can squeeze in a mini family vacation before he has to return to the gridiron.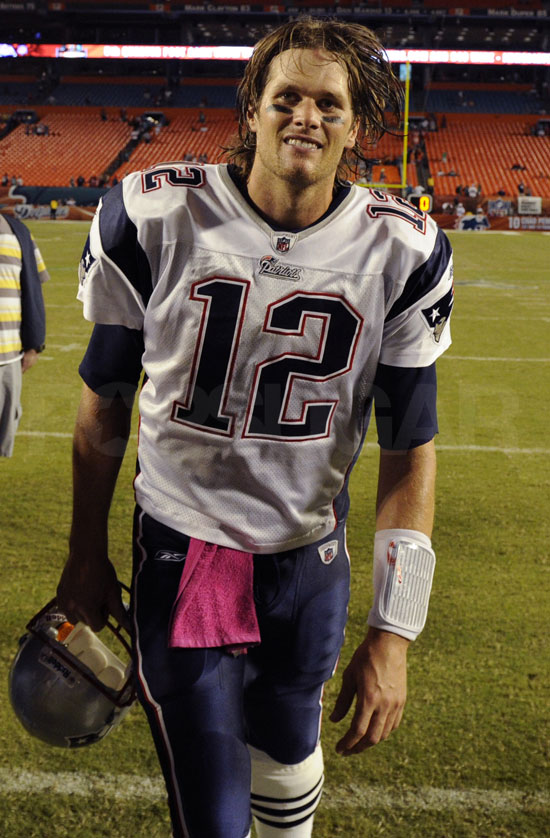 To see more of hot Tom, just read more.