Pictures of True Blood's Anna Paquin and Stephen Moyer at a Pre-Emmy Bash 2010-08-29 12:13:23
Newlyweds Anna Paquin and Stephen Moyer Pre-Party With Their True Blood Costars!
True Blood newlyweds Anna Paquin and Stephen Moyer celebrated their first week of marriage partying with costars and friends at EW's pre-Emmy bash Friday night in LA. Sam Trammel was one of the lucky guests in attendance last weekend at Anna and Stephen's Malibu wedding ceremony, and he'll be on hand tonight with Rutina Wesley, Alexander Skarsgard, and the rest of the cast at the Primetime Emmy Awards. The vampire series is hoping to take a bite out of the competition going up against Dexter, Mad Men, and more in the best drama category — who do you think should win? We'll be live streaming video from the red carpet as stars arrive; don't forget to follow us on Twitter for exciting news and photos!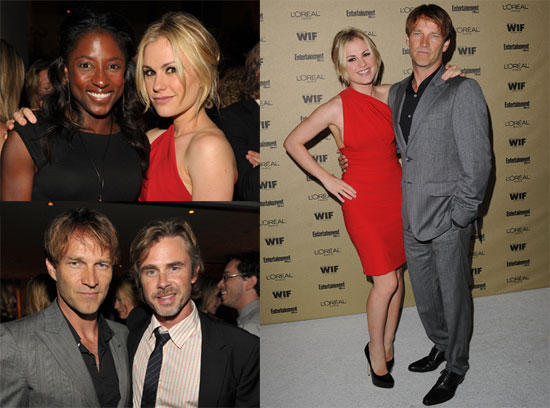 To see more photos of Anna and Stephen, just read more.