Pictures of Vampire Diaries Stars Candice Accola and Steven McQueen Making Out
Exclusive: Vampire Diaries Costars Spotted Making Out!
The CW's new hit series The Vampire Diaries had its share of sexy scenes in its first season, and the steamy moments didn't stop with the finale! Candice Accola and Steven R. McQueen were spotted kissing at the Chi Chi Club on Catalina Island, CA, last week. The two looked like they couldn't keep their hands off each other in these exclusive photos from the night. Candice also took the mic to sing some karaoke at the bar El Galleon — her song choice? "Take Another Little Piece Of My Heart" by Dusty Springfield — between their hands-on liplocks. While we'll have to wait until Sept. 9 to find out what happens with Steven's character's cliffhanger, the cast is bringing the heat already. These two may not play famous vampires, but they seem to be happy experts at the face and neck sucking.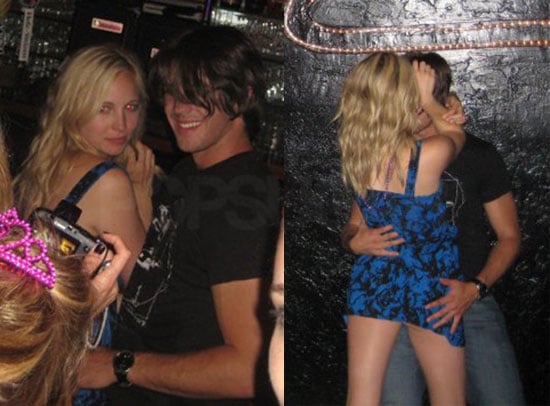 To see more amazing pictures of Steven and Candice, just read more.