Pink Calls Beyonce a B*tch
Beyonce has a reputation for being a super nice girl. But still she continues to be singled out by the animal-lover community. After being punk'd by PETA this summer, we thought that would be the end of it. But now Pink has taken to bashing Beyonce too. Here's more: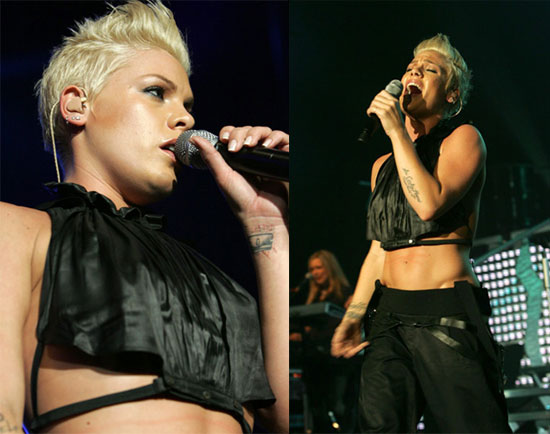 Pop star PINK has slammed BEYONCE KNOWLES for wearing fur. The WHO KNEW hitmaker, an avid animal rights supporter, launched a scathing attack on the former DESTINY'S CHILD singer for sending out the wrong message to fans. Pink tells British newspaper News Of The World, "(Beyonce) is a b**ch! "I only hope she gets bit on the a**e by whatever animal she wears. "Some of the practices are so cruel and as a celebrity you have a responsibility to think about the message you're sending out by wearing fur. "People will think it's ok or cool, but it's not."
Man, I don't know whose tactics are worse, Pink's or PETA's. You know it's only a matter of time before Pamela Anderson gets involved. For more pics of Pink, read more