Pippa Middleton and Boyfriend at Sugarplum Gala
Pippa Middleton May "Get Aggressive" With the Queen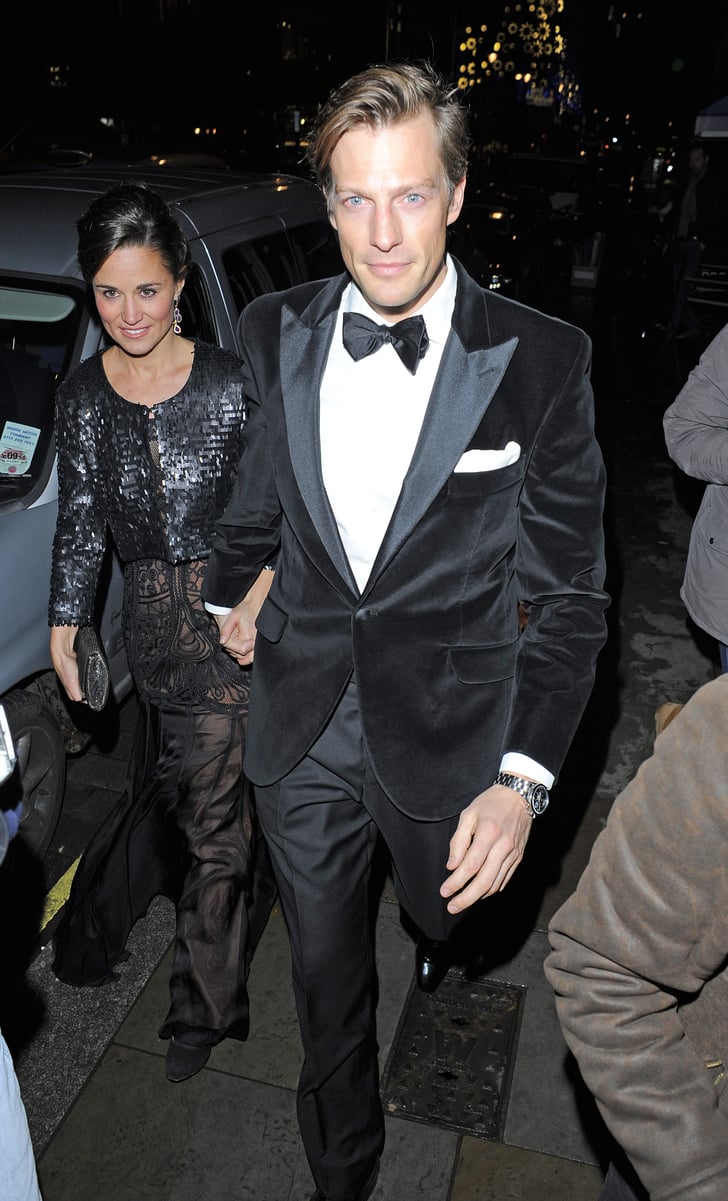 Pippa Middleton headed to the Sugarplum gala in London on Wednesday with her boyfriend, Nico Jackson. Pippa and the blue-eyed stockbroker still seem to be going strong after first being sighted together back in February. We all know what Kate Middleton's been up to for most of the year (hint: it has a lot to do with baby Prince George), but what's Pippa been doing?
Well, aside from the fact that she's been busy dating a very handsome man, it's been all about the words. She read from the Bible at Prince George's christening back in October, and she's been a contributing writer for both Vanity Fair and The Telegraph. In a recent column, she talked about cherry-picking and a mysterious holiday game called Pucket. We'll leave the googling to you, but bear in mind that Pippa warns, "Beware: it gets aggressive!" Considering the fact that the queen has reportedly invited the Middletons over for Christmas, she's going to have to watch her back.
Check out the other pictures of Pippa and Nico after the jump!