Pirates of the Caribbean: Dead Man's Chest had their star studded premiere at Disneyland this weekend. As expected, Johnny Depp looked funky fabulous, Orlando looked sexy yet in need of a shower and Keira was all class in her Chanel dress. She said: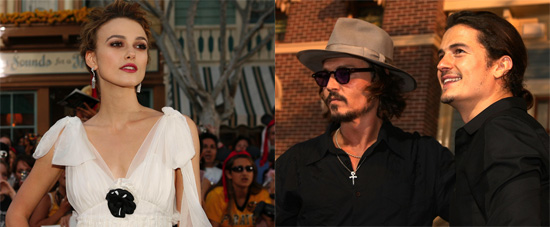 "I'm floating up the red carpet in a white Chanel number, which should (fare) well on Splash Mountain," Knightley joked. "Everyone said, 'You can't go on a ride in that dress,' and I said, 'I definitely can.' "
Sounds like a fun premiere. Most of the time celebs try to sneak out of their screenings but who could turn down Splash Mountain? Looking forward to this summer flick!
To see a ton of pics read more