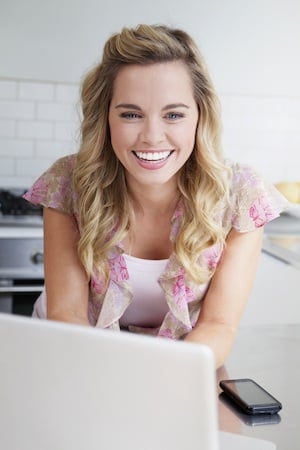 We all have goals. As young, ambitious women, putting a plan in place can be important as we pursue our passions. Whether you hope to finish your education, own a business, or travel around the world, never doubt that achieving your dreams is possible.
Accomplishing your goals often takes a clear vision and, most importantly, a plan. But getting that plan in motion isn't always easy, right? Well you're not alone. In a Merck-sponsored survey of 700 young adult women aged 18-25, a third of the 393 women who want to put a plan in place admit they don't know where to start. Sound familiar?
Check out this really great Course Creator on the Plan It Forward section of Her Campus that will help walk you through the planning process — from completing your education to résumé writing and managing your own finances. It may inspire you to think of things that you wouldn't have considered. As you work your way through the Course Creator, don't be afraid to get into the driver's seat and map out your own route!