Poll on Heather Morris in Esquire
Glee's Heather Morris Rocks Out in Esquire — Hot Moves or Trying Too Hard?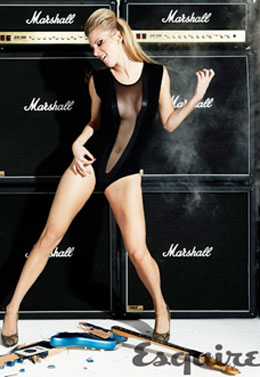 Glee's Heather Morris plays a silly high school cheerleader on TV, but she tried out a tough rock chick look for a photo shoot in the May issue of Esquire. Heather, who has also shared the stage with Beyoncé Knowles as a backup dancer, showed off a more aggressive, grown-up side in the new snaps. The images even show her angrily smashing a guitar while sporting a skimpy, cut-out leotard! The 23-year-old isn't the first of her costars to try on a more mature look for a magazine. Lea Michele and Dianna Agron's sexy GQ spread caused such an uproar last year that apologies were actually issued. So, tell us — are you a fan of Heather's moves here or is she trying too hard?