Pop Poll: Are You Surprised Nick Lachey Will Televise His Second Wedding?
Are You Surprised Nick Lachey Will Televise His Wedding to Vanessa Minnillo?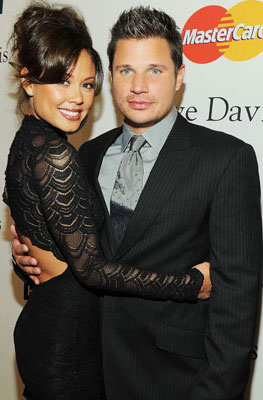 Nick Lachey and Vanessa Minnillo's wedding will be televised! The pair are keeping their wedding date under wraps, but TLC announced plans to air a special, Nick & Vanessa's Dream Wedding, just weeks after they tie the knot. This will be Nick's second time taping his nuptials for TV. His and Jessica Simpson's 2002 ceremony aired on Newlyweds, which documented their lives together until their 2005 divorce. Nick chatted with Rolling Stone shortly after their split, placing some of the blame for the breakup on the series. He said, "Jessica and I began playing these parts even when we were by ourselves . . . There was a question about what truly was our reality." Nick found a new love in Vanessa in 2006, the year she starred in one of his music videos, but tell us — are you surprised he agreed to have his special day air on TV the second time around?