PopSugar 100 2011-05-24 02:22:00
PopSugar 100: Katy, Britney, Beyoncé, and Rihanna Go Head-to-Head!
The PopSugar 100 is going strong and there are plenty of celebrity battles heating up the competition. We're taking a look of some of the stage's finest females vying for the top spot in the Favorite Recording Artist category. Britney Spears recently released her Femme Fatale album and is taking her show across the country with a Summer tour, while Rihanna just steamed up the Billboard Music Awards. Katy Perry's still keeping things fun with her hot jams, and Beyoncé has a new single and music video. Katy's currently in first place, but there's still time to make your picks and post them to Facebook. Don't forget — if you play there are prizes in store too!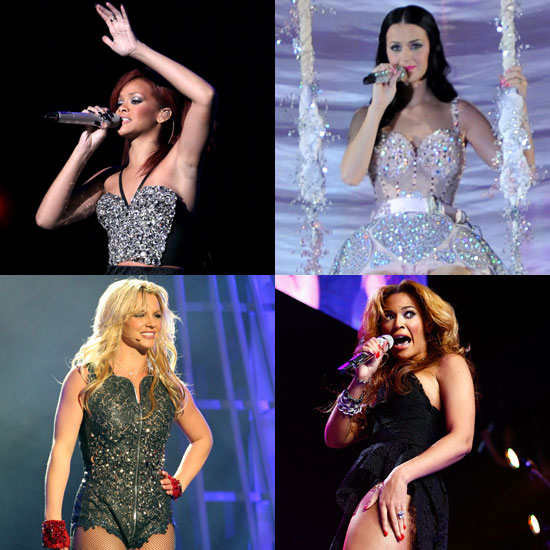 In partnership with Portero.com, we're offering up four luxurious items! Winners are eligible to win one of the following: a Chanel bag, an Hermès Kelly bag, an Hermès CdC cuff bracelet, and a vintage Rolex watch! The more lists you complete and share, the more times you are entered — check out the official rules here.