PopSugar 100 Day One Wrapup: Aniston Pulls Ahead, Pattinson Slow But Steady
What an exciting first day of competition on the road to the PopSugar 100! This morning we kicked off our exciting new format — not to mention, ahem, the phenomenal Chanel bag prize — and I'm here to give you a summary of how things are going with all the round one head-to-head matches. Hundreds of thousands of votes have already poured in and there are more coming in all the time, so get voting and here are some highlights from the day: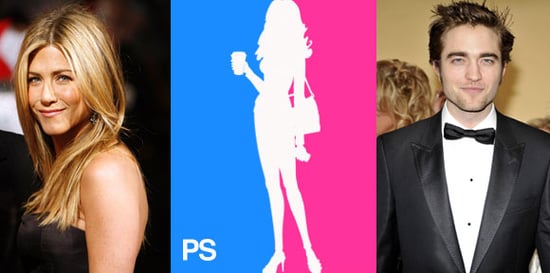 Head of the class All four of the number one seeds — Brad Pitt, Angelina Jolie, Britney Spears, and Jennifer Aniston — did well in their first day of the tournament, but only one could say that she has the biggest margin of winning so far. Jennifer Aniston was the day's big winner with a whopping 98 percent of the votes against Spencer Pratt. We know, not the hardest matchup.
To see what happened with Pattinson, who got the most votes of all, and more, just read more.
It's all about who's had the bigger year since the 2008 Pop100, so keep voting and tell your friends (remember . . . Chanel). Also, you can always change your vote as long as the round is still going on. Round one ends at midnight PDT on April 20. We're having a blast so far, thank you so much for helping us on the road to the PopSugar 100!