PopSugar's 2012 Celebrity Bikini Bracket
Last Chance to Play PopSugar's Celebrity Bikini Bracket!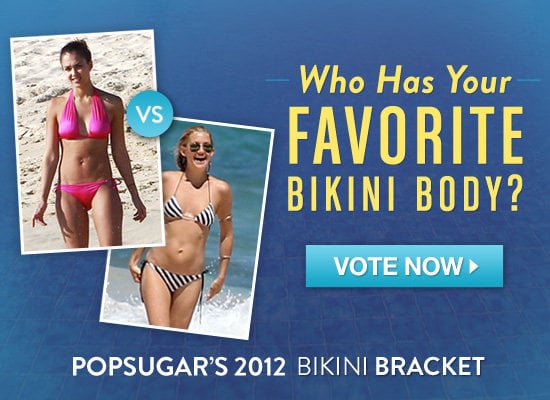 The annual PopSugar Bikini Bracket has been heating up the Summer with sexy celebrities in swimsuits, but today is your last chance to get in on the fun. Will Kate Hudson's fit physique, Sofia Vergara's curves, or Jessica Alba's beach body get your vote? It's a close race and there's still time to weigh in. Play now and choose which star's bikini body is your favorite for a chance to win your favorite sunglasses with $500 to Neiman Marcus. But hurry, the contest closes tonight at midnight!