PopSugar Must Have Box October Sold Out
POPSUGAR Must Have Box For October Is Sold Out — Sign Up For November Now!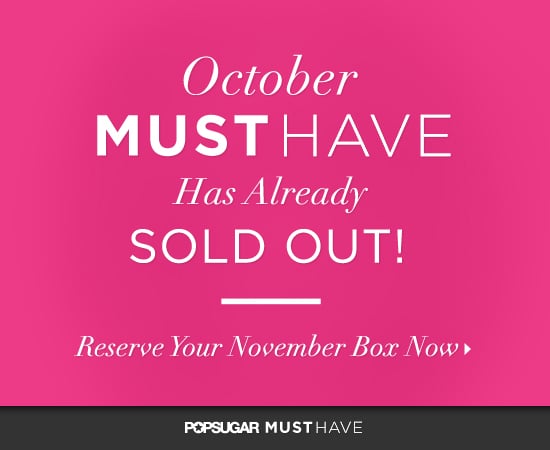 Our POPSUGAR Must Have box for October is sold out, so sign up now and you won't miss out on our amazing November shipment! What better way to celebrate the start of holiday season excitement than by treating yourself to the POPSUGAR Must Have box? It was so much fun to reveal our awesome September box after all the shipments went out, and we're ready to do it all over again!
Every month, Lisa Sugar and the POPSUGAR staff will curate an exciting box full of fun, must-have products from fashion, beauty, home decor, fitness, and more. Our customized box will include tried-and-true classics, celebrity favorites, and brands you've yet to discover — all delivered right to your door. We're thrilled to share all our picks with you. Learn more and join POPSUGAR Must Have now!