PopSugar Must Have Giveaway
18 Days of Holiday Giveaways, Day 2: Win a Year of POPSUGAR Must Have and a Luxury Edition Box!
It's the holiday season, and we're getting in the spirit with our fourth annual 18 Days of Holiday Giveaways! Every day for the first 18 days of December, one of the POPSUGAR sites will feature a new fabulous giveaway.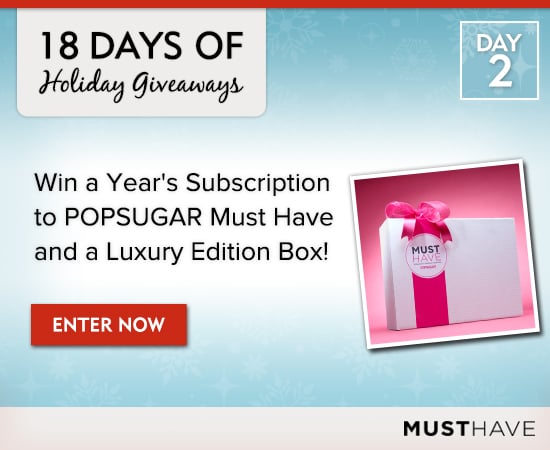 For our second day of Holiday Giveaways, you can enter for your chance to win a one-year subscription to POPSUGAR Must Have plus one of our sold-out Luxury Edition boxes!
This giveaway has ended.
After you enter our giveaway above, don't forget to enter POPSUGAR's giveaway to win a $2,500 Barneys New York shopping spree, TrèsSugar's giveaway to win a $1,500 Victoria's Secret gift card, Fashionologie's giveaway to win a $2,000 Helmut Lang wardrobe, FitSugar's giveaway to win a Reebok fitness prize package worth $1,500, LilSugar's giveaway to win $1,500 gift card to eBay, and SavvySugar's giveaway to win two round-trip tickets on Virgin America.