Pope Francis Quotes
How Pope Francis Surprised Everyone This Year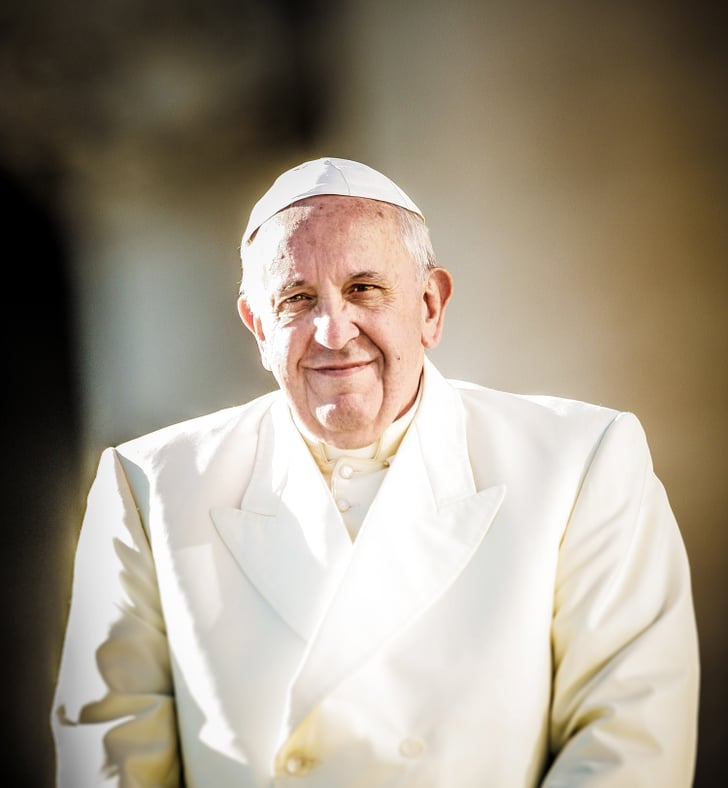 This time last year, no one even knew the world would get a new pope in 2013. But in February, Pope Benedict XVI made the unusual announcement that he would step down, becoming the first pontiff to do so since 1415. And as it turned out, his successor, Pope Francis, was full of even more surprises as he moved the church away from polarizing issues like gay marriage and abortion to a message of inclusion. The 2,000-year-old Catholic Church is not one to mix it up, but this year has proven an exception.
Previously Archbishop of Buenos Aires, the new leader of the Catholic Church represents a lot of firsts. He is the first pope to take the name Francis, the first non-European pope in modern time, and the first pope from Latin America. He is also the first Jesuit pope. Pope Francis just beat out Miley Cyrus to become Time's Person of the Year, and ever since he became pope in March, he's amazed the world with his more open-minded outlook. Let's look at the highlights below.
He Sneaks Out of the Vatican at Night to Serve the Poor
Reports broke this month that Pope Francis was sneaking out at night to help Rome's poor. According to The Huffington Post, "Swiss guards confirmed that the pope has ventured out at night, dressed as a regular priest, to meet with homeless men and women."
He's Totally Chill About Sharing the Spotlight
There's a lot of pomp and ceremony that goes along with being the pope, but Francis doesn't seem all that concerned about it. In October, a little boy in yellow jumped on stage during an official Vatican event. Francis acted like it was no big deal when the young boy stole the show, grabbing onto the pope's leg and not letting go. The social-media-savvy Vatican also Instagrammed a photo of the boy getting comfy in the pope's chair.
He Doesn't Judge
In July, Pope Francis made international headlines when he said: "Who am I to judge a gay person of goodwill who seeks the Lord? You can't marginalize these people." While there's still progress to be made when it comes to the church and gay rights, this was unprecedented.
He Thinks the Church Is Obsessed With Abortion
"We cannot insist only on issues related to abortion, gay marriage and the use of contraceptive methods," Pope Francis said in an extensive September interview. "This is not possible. I have not spoken much about these things, and I was reprimanded for that."
Instead, the new pope focuses on the simple things like helping others and expresses that message on his very active Twitter account.
Holiness doesn't mean doing extraordinary things, but doing ordinary things with love and faith.

— Pope Francis (@Pontifex) December 5, 2013
He's Making Everyone Think Twice About Inequality
In a 50,000-word document released in November, Pope Francis outlined his plans for reshaping the Catholic Church. Addressing inequality around the world appears to be his number-one priority. He wrote: "How can it be that it is not a news item when an elderly homeless person dies of exposure, but it is news when the stock market loses 2 points?" And continued, "Money must serve, not rule." The paper also called for "broader opportunities for a more incisive female presence in the Church."
The news-worthy comments caught the attention of Jon Stewart, who featured them in a segment on The Daily Show.
He Leads by Example
When the pope blessed a man with facial deformities in November, he provided a powerful visual of what acceptance looks like.