Posh's Bob Reason Reavealed
Posh's Bob Reason Reavealed
Victoria Beckham is teaching us a thing or two in her new style guide but is some of the info TMI? The latest is she cut her hair and ditched her extensions since her luscious locks kept falling off while having sex with David. Ewww. She also talks about her devotion to her hot husband. Listening to her gush about David makes up for the gross extension story. Here's more: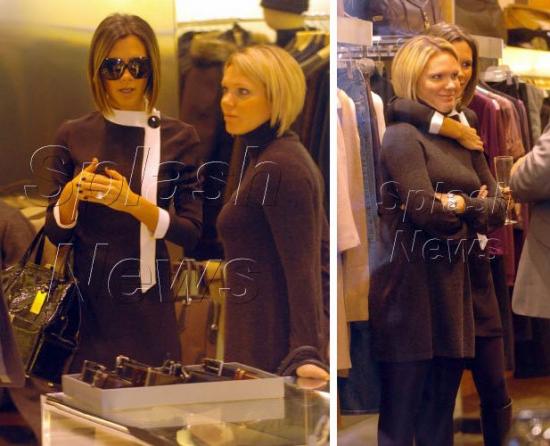 "I was in the heat of passion and my hair extensions would come out - it was so embarrassing."

Victoria, 32, also admitted she idolised her husband and insisted she would "do absolutely anything for him".

The brunette beauty added: "I absolutely idolise him, I would do anything for him, I'm lucky to have him. He's a wonderful husband and he is great with the kids. He is obviously very handsome and genuinely a really wonderful person."
I wonder if this is why her sister has a look-a-like bob. Check out more pics of them shopping all day long so read more