Posh Helps Plan Katie's I Dos
Posh Helps Plan Katie's I Dos
There are more than a few benefits associated in being BFF with fashionista Victoria Beckham. Katie Holmes recently went on a fabulous girls-only getaway with Posh to take in Paris Fashion Week and of course lots of shopping. And now we hear Posh is helping out with Katie's November 18th wedding details. Apparently Posh is planning a secret trip to LA as well. Here's more: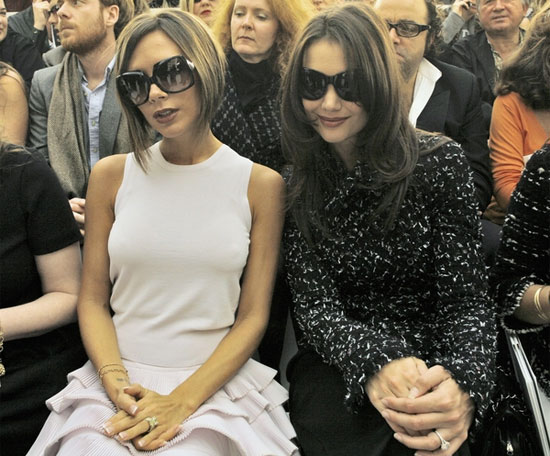 Holmes's new best friend, Victoria "Posh Spice" Beckham, will be advising on Holmes' every inch of fabric, reports the Daily Mirror.

"It's fantastic news for Katie. Not only has a date been set for her big day, she's got fashion queen Victoria helping with her wedding plans," a source told the tab.

Beckham reportedly is flying to L.A. next week for a "secret meeting" to plan the bash, and the source says, "[Holmes] wants to have a stylish low-key hen do and if Victoria's around, she'll be there helping her celebrate."
We CANNOT wait to see the details of this Italian wedding! Stay tuned...