Posh, Kanye & Courtney Take In The Sights Of LV
Posh, Kanye & Courtney Take In The Sights Of LV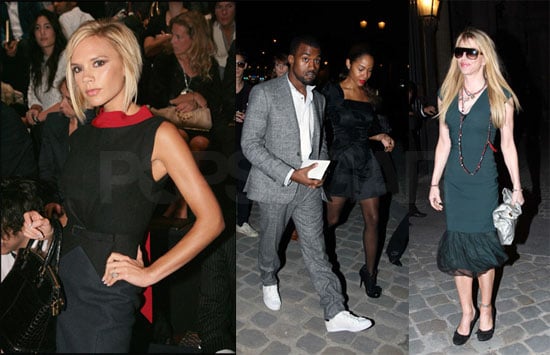 0
Posh, Kanye & Courtney Take In The Sights Of LV
Paris Fashion Week was swinging last night with the Louis Vuitton Ready to Wear Spring-Summer 2008 Show, attended by celebrity fashionistas like Posh, Courtney Love and Kanye. Check out runway pictures from the show here on Fab. Naturally, Posh checked in on her blog about her time in Paris and what she's up to for the next few weeks — including shooting a cover for American Elle in Paris (just in time for that Spice Girls reunion) and ads for her newest DVB denim line in England. I assume we'll be hearing all about Paris Fashion Week from the most prolific celebrity blogger ever, too — the Louis Vuitton Don himself of course. Court is never one to mince words, either. It's like a blogger convention over there.
To see more of LV's celebrity gathering, including Sofia Coppola, Dita and more just
Images include Pharrell Williams, Sofia Coppola, Victoria Beckham, Dita Von Teese, Courtney Love, Kanye West.