Posh Spends $100K in Just a Day!
Victoria Beckham is stateside spending up a storm. She's obviously very excited to move, but she wants to make sure that her three boys feel right at home. They haven't found a place yet but Posh has evidently ordered $100K worth of bedroom furniture and toys for Brooklyn, Romeo, and Cruz! And you'll never guess who is talking? Here's more: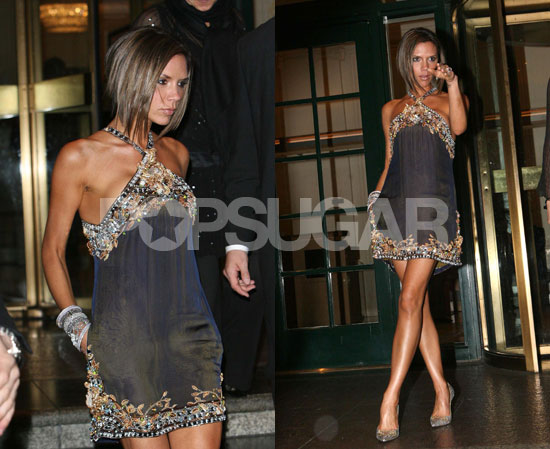 Victoria wants the rooms to have soccer murals, soccer beds, soccer bean bag chairs, soccer ottomans and soccer desks. We're detecting a theme here. Samantha Winch, co-owner of Petit Tresor, tells TMZ, "The idea is to make you feel like you're in a soccer stadium like dad."
Petit Tresor sure loves to tell all. They even said Victoria purchased $12K worth of other stuff and had it shipped to Beckingham Palace in the UK, including a Hermes diaper bag. This of course is going to lead to more speculation that she's pregnant, but look after seeing her in this dress it's just hard to buy!