Posh Threatening to Sue the Pants Off R&R
Posh Threatening to Sue the Pants Off R&R
Victoria split with Rock & Republic this fall so she could come out with her own fashion line. However now she's suing them because she feels her line made them more money than she previously estimated. Here's more: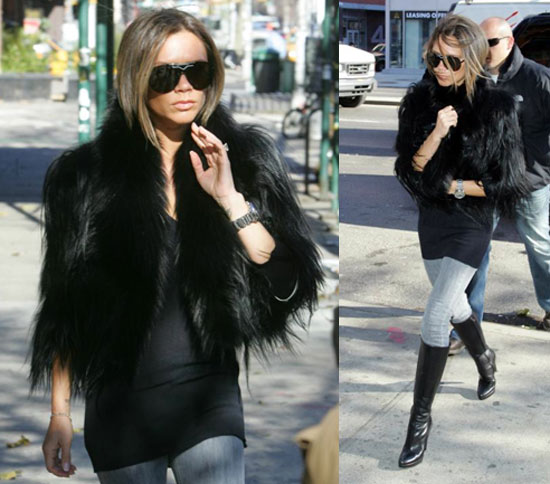 The star claims Rock & Republic owe her the massive sum for "loss of earnings" and is briefing lawyers for legal action against the trendy LA-based label.

Her legal team are considering whether to launch a claim for up to 100million US dollars within days, either in the High Court in London or the United States.

A legal source said: "With the company based in the US, this is likely to be a long-running and complex legal battle if no agreement can be reached."

The star's agreement with the fashion firm, owned by designer Michael Ball, began when she signed up with them in September 2004. The deal is believed to have included a share of profits. It is claimed Victoria has so far been paid more than £500,0000.

She asked lawyers to get involved because she now believes her jeans range was much more profitable than previously thought.
If they paid her what they said they would it's going to be a hard case. But we aren't going to worry too much about Posh. If she really helped R&R that much, her new line should do just fine! Like Posh's outfit? Just click here to learn more about it. For more pics of Posh shopping in NY just read more