Posh Won't Be Playing An Alien
Posh Won't Be Playing An Alien
Posh may be searching for a place in LA, but it's not because she wants to be a movie star. Recently there's been rumors that Victoria was planning to star as the wife of an alien leader in a new Tom Cruise film. But she says the rumors aren't true, and you won't see her on the big screen anytime soon because she can't act worth a dime! Here's more: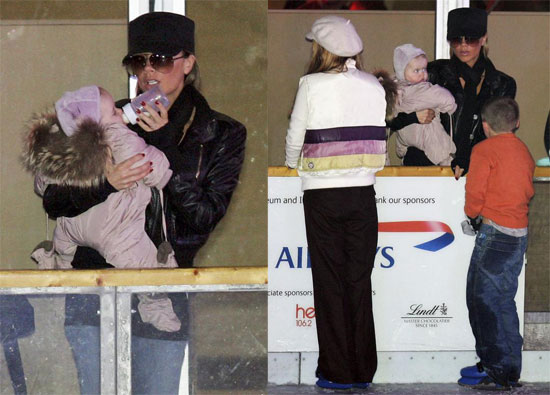 "It's quite hilarious for two reasons. Firstly, you'll never see me on screen again because I can't bloody act to save my life!

"And secondly, although I get offered quite a few parts, I'd never do it as I wouldn't want to wear anything the wardrobe department would put me in.

"The only roles I could play would be myself or maybe Catwoman because I quite like that catsuit she gets to wear!"
We'll at least she admits she likes the catsuit. We can totally see her in that role. Check her out feeding cute little Bluebell while Geri hits the ice. For more pics of Posh out with the kids at the rink just read more