Pregnant Emily Blunt Goes Hiking | Pictures
No Mountain Is High Enough For Emily Blunt's Baby Bump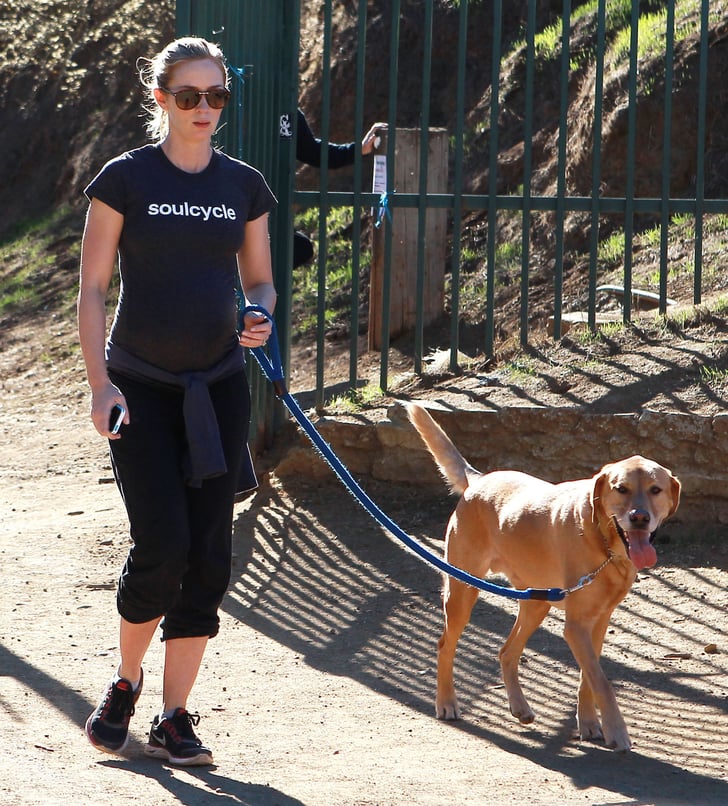 Emily Blunt seems intent on staying active as she and husband John Krasinski await the birth of their first child. The expectant mom went for a hike in the Hollywood Hills on Saturday, showing off her baby bump as she took in the fresh air and scored some light cardio. Finn, the couple's red fox Labrador retriever, joined Emily and seemed to lead the way as she checked her phone near the parking lot.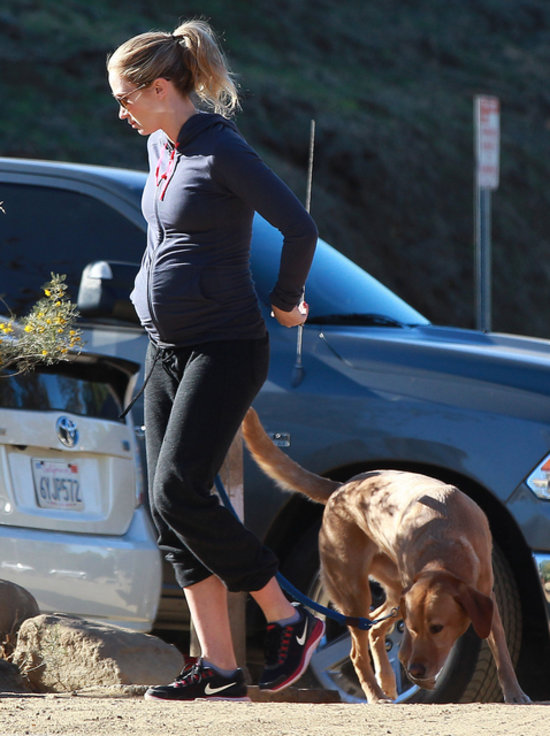 Emily is no stranger to working up a sweat during her pregnancy. On Tuesday, the actress took a trip to her gym in LA, giving us another adorable look at how her pregnancy is coming along. Emily and John confirmed news of their pregnancy in September, making the future mom one of our favorite pregnant stars of 2013!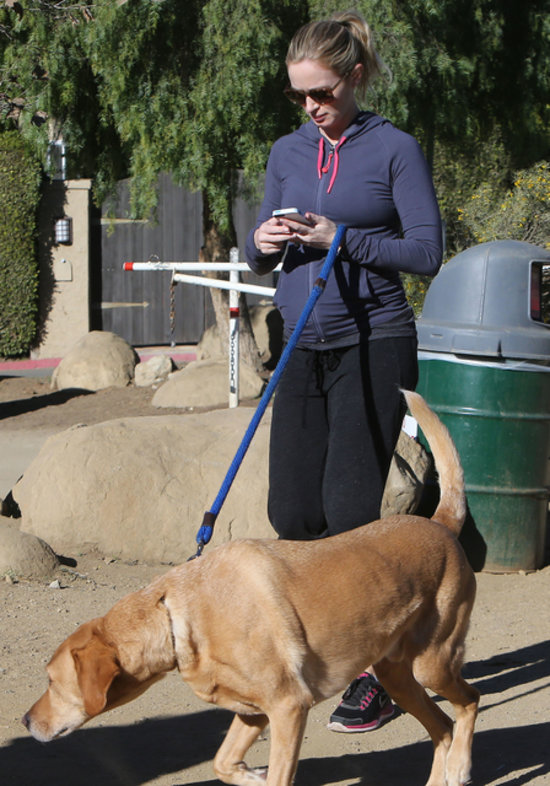 Keep reading for more of Emily's baby bump!