Prince George's Birth Certificate
See Prince George's Birth Certificate!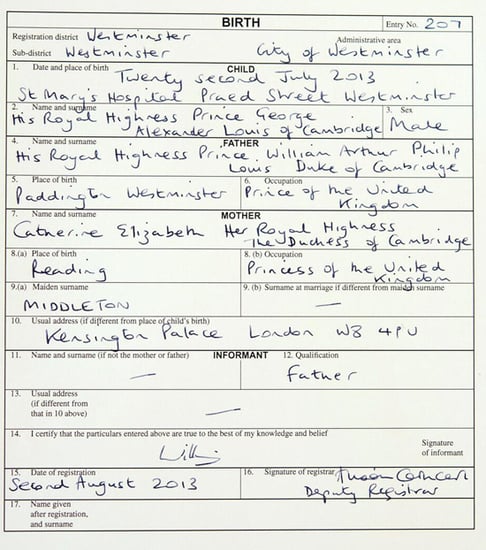 Prince George's official birth certificate was released today! The certificate, which was signed by Prince William, formally registered the birth of Prince George today, the Palace announced. The document names Kate as "Catherine Elizabeth," with the occupation of "Princess of the United Kingdom." Prince George, who is third in line to the throne, was born two weeks ago on July 22, and his parents announced his full name, George Alexander Louis, two days later. Although he bears a strong royal moniker, the prince's grandfather, Prince Charles, recently revealed that he will go by the nickname of Georgie.