Prince Harry's Race to South Pole Suspended
Speed Read: Will Prince Harry Ever Make It to the South Pole?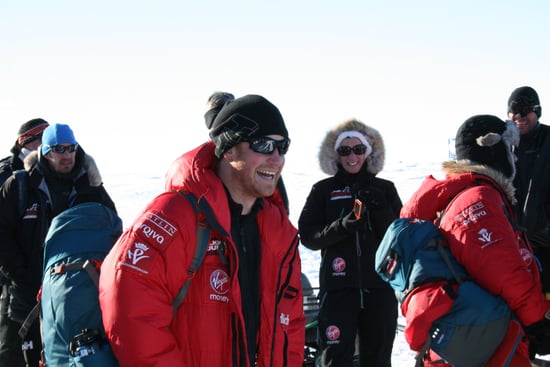 Aron Ralston, the real-life hiker that 127 Hours was based on, was arrested in Denver for domestic violence on Saturday.
Bernie Madoff caused an outrage when he blamed his victims for falling for his Ponzi scheme and likened his prison to "kind of like camp."
Keep reading for more from today's Speed Read.
Watch Broncos kicker Matt Prater make the longest field goal (64 yards) in NFL history.
Yesterday marked the 33rd anniversary of John Lennon's death in NYC. See how fans paid tribute to the late Beatle.
Severe Winter weather caused a 50-car pileup in Philadelphia over the weekend.
Your daily dose of cute: Even big dogs get scared of thunderstorms.
Eep! A man found himself locked inside a plane after falling asleep during a flight to Texas.
One man teaches his friend a lesson by telling him that he's been in a coma for 10 years.
This might be the world's best flash mob: the US Air Force band surprised visitors at the National Air and Space Museum with an impromptu concert.
Ready to feel old? This adorable Vine will do the trick.